College Football Bowl Projections: Ohio State, Alabama, Nebraska Go for No. 1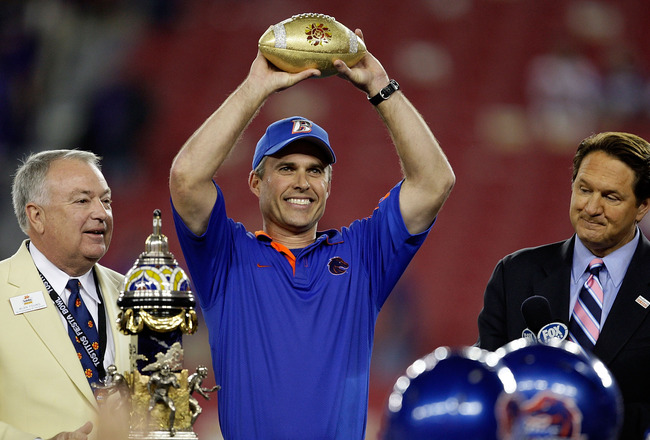 Jamie Squire/Getty Images
One of the most wonderful moments in college football is when the pairings of the bowl games are announced.
The invitation may come to a consistent powerhouse as expected, it may surface as a reward for a surprising season, and often it may arrive as a selection based upon how many fans will follow their team and boost the economy of local businesses.
Many view the entire bowl selection process as something that occurs out of the blue void of space with no thought of what machinations were involved in determining how the destinations were decided.
Others prepare themselves for possible bids and make plans to travel to locations of their choice. These fans are supporters of the game itself and enjoy the gala circumstances surrounding the entire event.
It is not uncommon for local companies to purchase a number of tickets and use them for business customers.
Over the decades it appears the majority of tickets to bowl games are sold to fans of the specific teams in the contest.
There has always been a reason to the seeming madness.
Clemson did not appear out of the air to confront Ohio State in the 1978 Gator Bowl, nor did the Tigers magically materialize to battle Nebraska at the same location following the 2008 season.
But how did it happen? Why and how are teams chosen? Is there a way we can look into the future and make logical projections of what will happen this year?
Let us investigate the possibility; we may know more than we think.
Who Wants to Be a Millionaire?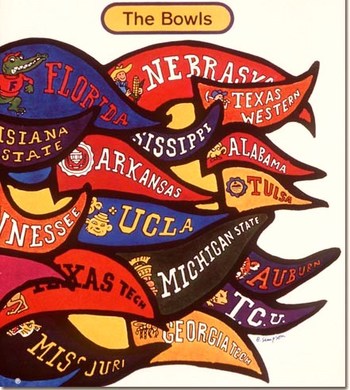 The little bowls are considered so because of two reasons.
They pay out less money to the participants.
Often they involve conferences without great publicity or teams with mediocre records in leagues with a nationally known name.
These bowls have few surprises in their invitations to participants. They are somewhat "locked in" to specific champions or previously agreed upon lower-level big name conference teams.
Let us survey the scene of the bowls paying less than one million dollars to the schools.
By referencing the selection procedure we may be able to proceed with the first pencilling in of the season with possible invitees.
No. 35: New Orleans Bowl—Payout $325,000, Sun Belt (selection one) vs. C-USA (selection five)
Projection: Troy vs. Tulsa
No. 34: Texas Bowl—Payout $612,500, Big Ten (six) vs. Big 12 (six)
Projection: Michigan State vs. Kansas State
No. 33: Birmingham Bowl—Payout $900,000 for the SEC (eight) and $600,000 for the Big East (five)
Projection: Mississippi State vs. Cincinnati
Nos. 32 through 25 all pay out $750,000, although the Kraft Bowl is attempting to raise the ante to $825,000.
No. 32: New Mexico Bowl—Mountain West (four or five) vs. WAC (as determined available)
Projection: San Diego State vs. Utah State
No. 31: Humanitarian Bowl—WAC (one or two) vs. Mid-American Conference (three)
Projection: Nevada vs. Western Michigan
No. 30: Poinsettia Bowl—Mountain West (two) vs. Navy or WAC (as available)
Projection: BYU vs. Navy
No. 29: Hawaii Bowl—WAC (three or Hawaii if available) vs. C-USA (two)
Projection: Hawaii vs. Central Florida
No. 28: Little Caesars Pizza Bowl—Mid-American Conference (one) vs. Big Ten (8)
Projection: Temple vs. Indiana
No. 27: Armed Forces Bowl—C-USA (three) vs. Mountain West (four or five with West Point as backup)
Projection: Southern Methodist vs. Army
No. 26: GMAC Bowl—Mid-American Conference (two) vs. Sun Belt (as available)
Projection: Ohio vs. Middle Tennessee State
No. 25: Kraft Fight Hunger Bowl—Pac-10 (six) vs. WAC (as available)
Projection: California vs. Fresno State
Bowling for Dollars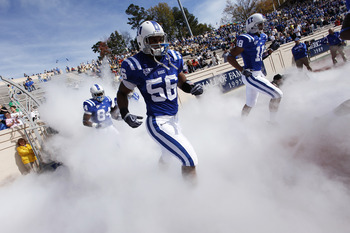 Joe Robbins/Getty Images
Bowl games numbered 21 through 24 pay out one million dollars, No. 20 pays $1.1 million, and No. 19 leads this section with $1.2 million going to participants.
No. 24: Meineke Car Care Bowl—Big East (three) vs. ACC (five)
Projection: Connecticut vs. Boston College
No. 23: EagleBank Bowl—C-USA (six) vs. ACC (eight)
Projection: Southern Mississippi vs. Maryland
No. 22: St. Petersburg Bowl—C-USA (four) vs. Big East (six)
Projection: East Carolina vs. South Florida
No. 21: MAACO Bowl—Mountain West (one) vs. Pac-10 (five)
Projection: Utah vs. Stanford
No. 20: Independence Bowl—Mountain West (three) vs. ACC (seven)
Projection: Air Force vs. Duke
No. 19: Dallas Football Classic—Big Ten (seven) vs. Big 12 (eight)
Projection: Purdue vs. Iowa State
Good Times, Fine Locations, Great Paydays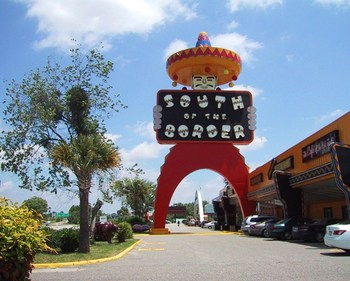 To qualify for one of the 10 positions in the BCS selection procedure, a team has to be fortunate and have many situations fall its way.
It is a fine goal to attempt to get into the BCS each year, but there is huge turnover in who goes and who doesn't from one year to the next.
Look no further than last year's BCS champion Alabama. Three years ago the Crimson Tide didn't even qualify for a BCS bowl.
College football can be cruel to dreams.
The following list contains the bowl games teams aspire to obtain each and every year in order to look back and say the season was a success.
These are the good money bowls, paying over $1.5 million for each school.
The locations are interesting and sometimes exotic, providing both the players and fans with opportunities for wonderful memories.
No. 18: Music City Bowl—Payout $1.6 million, ACC (six) vs. SEC (seven)
Projection: Georgia Tech vs. Arkansas
No. 17: Liberty Bowl—Payout $1.7 million SEC (eight) vs. Conference USA (one)
Projection: Kentucky vs. Houston
No. 16: Sun Bowl—Payout $1.9 million, ACC (four) vs. Pac-10 (four)
Projection: Clemson vs. Washington
No. 15: Pinstripe Bowl—Payout $2 million, Big East (four) vs. Big 12 (seven) or Notre Dame
Projection: Pittsburgh vs. Oklahoma State
No. 14: Champs Sports Bowl—Payout $2.13 million, ACC (three) vs. Big East (two)
Projection: Miami vs. Notre Dame
No. 13: Holiday Bowl—Payout $2.2 million, Pac-10 (three) vs. Big 12 (five)
Projection: Oregon vs. Texas Tech
No. 12: Alamo Bowl—Payout $2.225 million, Pac-10 (two) vs. Big 12 (three)
Projection: Oregon State vs. Missouri
No. 11: Gator Bowl—Payout $2.75 million, SEC (six) vs. Big Ten (four or five)
Projection: South Carolina vs. Michigan
No. 10: Outback Bowl—Payout $3.1 million, SEC (three or four) vs. Big Ten (three)
Projection: Auburn vs. Penn State
No. 9: Chick-fil-A Bowl—Payout $3.25 million for ACC (two), $2.4 million for SEC (five)
Projection: Virginia Tech vs. Georgia
No. 8: Insight Bowl—Payout $3.325 million, Big Ten (four or five) vs. Big 12 (four)
Projection: Northwestern vs. Texas A&M
No. 7: Cotton Bowl—Payout $3.575 million, SEC (three or four) vs. Big 12 (two)
Projection: LSU vs. Texas
No. 6: Capital One Bowl—Payout $4.25 million, SEC (two) vs. Big Ten (two)
Projection: Florida vs. Wisconsin
Top Dollar Destinations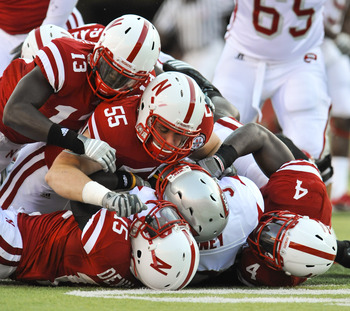 Eric Francis/Getty Images
The BCS Bowls all pay out $17 million to the schools who receive invitations.
BCS guidelines spell out who must be invited and why, along with the various BCS conference tie-ins to the Orange, Rose, Fiesta, and Sugar Bowls.
No. 5: The Fiesta Bowl
Projection: West Virginia vs. Oklahoma
No. 4: The Sugar Bowl
Projection: Boise State vs. Alabama
No. 3: The Orange Bowl
Projection: Florida State vs. TCU
No. 2: The Rose Bowl
Projection: Iowa vs. Arizona
No. 1: BCS Title Game
Projection: Nebraska vs. Ohio State
Keep Reading

Nebraska Huskers Football: Like this team?