College Football: Bets For Week 2 to Make Some $$$$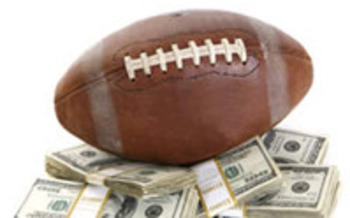 If you read the column last week, then you already know what I picked and how I did. If you didn't, well here's a recap of my horrible week 1 picks.
I took a parlay that included Florida, Texas, and Oklahoma covering. Loss number 1.
I took Wisconsin by 20.5. They won by an even 20. Loss 2.
I took USC by 21.5. Loss 3.
I picked New Mexico to cover. They lost by 70+. Loss number 4.
I liked Northwestern by 4.5. They didn't cover. Loss number 5.
My final loss was taking Colorado State to cover the 12 point spread.
My lone win was taking Oregon State to cover,and they did.
My final tally on the week was 1-6, $25.55 in the hole.
So now I need to really have a great weekend, and after looking at the slate, I think it can be.
This week I am picking a few more games to put my hard earned gambling money on, in an effort to get back to even or better by week's end.
Here is what I am taking in week 2.
West Virginia -13 Over Marshall

Up first is an in state match-up that features a Big East power house in West Virginia, and a Marshall team looking to get back up off its back after a beating at the hands of Ohio State.
First off, this will be closer than everyone can expect. West Virginia is going to have to deal with 8 in the box to stop Noel Devine, and the passing game is going to have to step up.
The difference in this game may be the Mountaineer defense. They are coming off a shutout win over Coastal Carolina, which says very little, but is overall one of the better units in the conference.
On the other side of the ball the Thundering Herd failed to reach 200 total yards last week and turned it over 3 times.
Look for it to be close early, but for the depth and size of West Virginia to wear down the Herd.
Mountaineers cover. $5 wins you $4.55
Houston Vs UTEP Over 73.5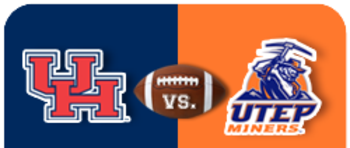 This one is not a win/loss or spread pick. It is the best pick that I may make all week, taking these 2 to go for more than 73 points.
Houston is a juggernaut on offense. Last week they put up 68 on Texas State. The key to this one is that they also gave up 28, which means the Cougar defense still can't stop anybody.
UTEP on the other hand played Arkansas Pine Bluff and won 31-10 in workman-like fashion.
Last year the Miners beat Houston, as the teams combined for 99 points.
The spread is -20 in favor of the Cougars, but I do not go with them to cover that with the defense that they have.
Take the over of 73.5 and put $5 to win $4.55.
Florida -15 Over South Florida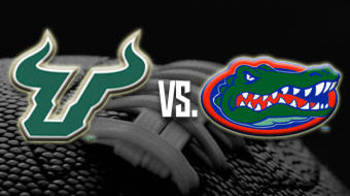 One of the story-lines heading into week 2 is whether Florida can actually snap the ball back to John Brantley.
Last week they went from heavy favorite over Miami of Ohio, to narrowly avoiding an embarrassing loss.
On the other side of the state USF hammered Stony Brook to open the Skip Holtz era. Now they get their long awaited shot at the mighty Gators.
Unfortunately for the Bulls you can bet that Urban Meyer gets his team going heading into this one, and the Gators defense should be able to key on B.J. Daniel.
The Gator O will hold on to the ball and put points on the board and the gators will get back to form with a huge victory over a USF team that will be trying to make a statement to all the other schools in the state of Florida.
Bet $5 on the Gators and you get $4.55.
Idaho +28.5 at Nebraska

Nebraska got their 2010 campaign off to a solid start with a 49-10 thumping of Western Kentucky in Lincoln.
This week the task gets a bit tougher as they take on an Idaho team that can put up points on the board and will be looking for a signature win for head coach Robb Akey and Vandal-nation.
Nebraska should win this one. They are far better up front, and Tyler Martinez looks to be the real deal at QB.
But this one will be closer than 28 points when the final gun sounds. Vandal QB Nathan Enderle will put up some numbers and some scores as Idaho will become one dimensional due to a lack in the running game.
Take Idaho to cover. $5 wins ya $4.55.
Michigan +4 at Notre Dame
Last year the Wolverines won in dramatic fashion at home over the Irish by 4. This year the early line on the game is the Irish by 4 at home.
Notre Dame held on to beat a better than average Purdue team at home last week, while Michigan and Denard Robinson single handedly beat UCONN.
So who will win?
I am going to say Michigan gets Notre Dame, as the new offense installed by head coach Brian Kelly is still in those beginning stages, they won't click well enough to beat a high powered Michigan team.
It will be close, but take Michigan to cover at least, if not win the game straight up.
Either one of those is a $5 bet wins you $4.55.
Iowa -13.5 Over Iowa State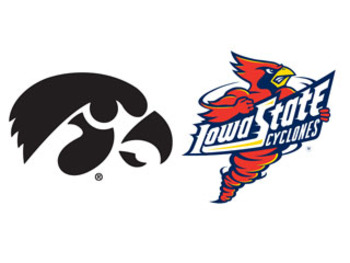 The battle for the Cy-Hawk trophy takes place this weekend in Iowa City. This will be ISU head coach Paul Rhoades first game inside Kinnick.
Last week his Cyclones beat a very good Northern Illinois team that many picked to beat them at home.
Iowa on the other hand faced little difficulty in beating Eastern Illinois.
Honestly, I am surprised the spread is not at 20 or more. Iowa is a far superior club than Iowa State and should run the ball well and shut down the Cyclones offense.
Iowa at home to cover will win you $4.55 if you bet $5.
Oregon -12.5 at Tennessee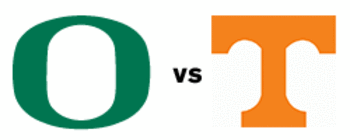 The Vols opened up the Derek Dooley era with a 50-0 pasting of Tennessee Martin Saturday.
On the other side of the coast the Ducks opened with a 72-0 pasting of MWC opponent New Mexico.
The Ducks clicked on all cylinders in that one, moving the ball at will and completely shutting down the Lobo offense.
Tennessee will give them a better test than New Mexico did, but they are far inferior in both depth and talent.
Look for the Ducks to take this one by 20 or more.
A bet of $5 wins you $4.55.
Alabama -12 Over Penn State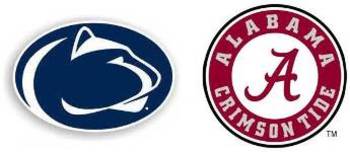 Alabama may be without Heisman winner Mark Ingram again for this Saturday's big non-conference match-up with Penn State.
Maybe that is why the spread is so low?
Penn State will be coming to Tuscaloosa with a freshman QB in Robert Bolden. That said, Bama and that crowd will silence the Nittany Lion offense.
The Bama offense will be smart and take advantage off of Penn State mistakes to put points on the board.
Look for this one to be low scoring, but for Bama to win by more than 12.
Bet $5 to win $4.55.
Oklahoma State -13.5 Vs Troy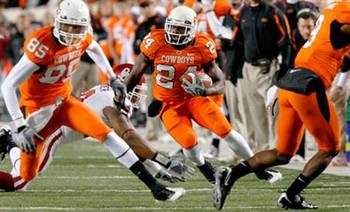 Kendall Hunter is all you need to say when it comes down to this one.
Last week he went for nearly 300 yards, and didn't even play most of the second half.
This week he takes on Troy, who will be a bit tougher to run against, but I still look for another 200 yard performance.
Troy opened up with a 30-27 squeaker at home over a Bowling Green team that was breaking in a new QB. The Trojan offense put up nearly 500 yards of offense last week, but doing it again this week against Bill Young's D is unlikely.
I think the Trojans keep it close at first, but too much Hunter down the stretch as OK State easily wins by 14+.
Again $5 wins $4.55.
Wrapping Up The Bets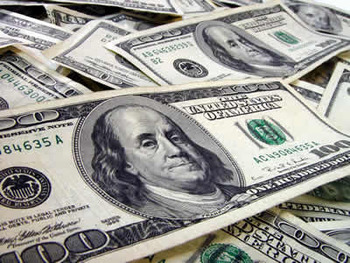 So there they are, 9 that I feel very strong about.
I am also going to go out on a limb and say that I think Miami covers the spread in the Horseshoe, and I like Stanford to beat UCLA at the Rose Bowl.
That is all for now, hopefully next week I can be making it rain as we take a look at the locks of week 3.
Keep Reading