College Football: 10 Teams Most Likely To Pitch Week One Shutout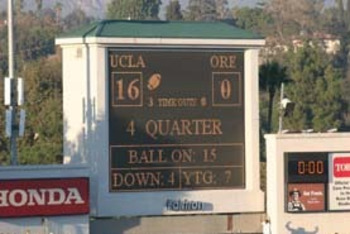 No one likes to get shutout period, let alone on opening week. That is just not the way to start your season.
Unfortunately this is one of those weeks where shutouts could reign supreme as several of the NCAA heavyweights take on either FCS punching bags, or FBS door mats.
Hopefully your team is not on this list for being shutout, and on the list as the team doing the shutout as the list for teams pitching a goose-egg in week 1 begins.
Iowa Over Eastern Illinois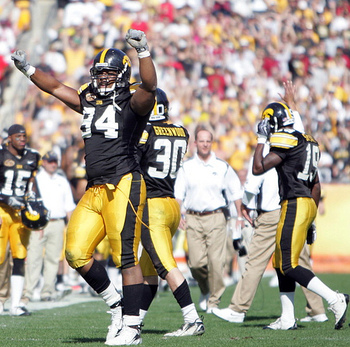 Iowa is arguably one of the best defenses in all the land. On opening day they get the luxury of what will amount to a scrimmage against Eastern Illinois.
If this game would have happened a year ago, maybe not, as former Hawkeye QB Jake Christensen was the man at Eastern. This year the defending OVC champs lack experience at the position and will rely more on the ground game,
You can ask Georgia Tech how that turned out for them in the Orange Bowl.
Adrian Clayborn, Karl Klug, and Christian Ballard will put a hurtin' on the Panthers offense and the rest will be history.
Iowa wins going away 41-0.
Alabama Over San Jose State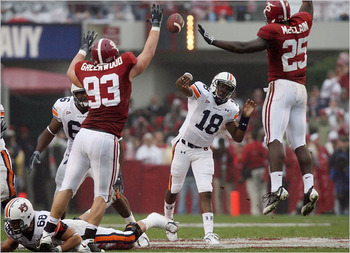 This is a case of the heavyweight versus the Mid-Major door mat.
Alabama may have lost several key players from last year's team that dominated the NCAA, but what a way to break in a new group of guys on defense.
Last year the Spartans managed to score just 165 points all year, and the only comparable opponent of 'Bama's caliber was Boise, who let up on them with a 45-7 pasting. QB Jordan La Secia threw more picks than scores last year, and the coaching situation was like a game of musical chairs to say the least.
Bama wins this one 30-0, as they save some in the tank for Joe-Pa the following week.
Florida Over Miami OH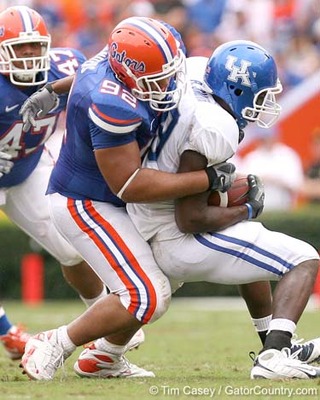 Like their SEC counterpart, Florida is also in a similar boat in their opener.
They lost guys like Carlos Dunlap and Brandon Spikes and must find the right ingredients to make this new unit click.
The medicine is a Miami of Ohio school that turned the ball over almost as much as often as they scored.
Many are forecasting a better year for the Redhawks in 2010 because of the lack of experience the 1-11 team had.
It will not matter as Urban Meyer will have the kill sign on all day as he and the Gators look to prove they are still a college football force post-Tebow.
Florida lays it on the Redhawks 66-0 in the Swamp.
Miami FL Over Florida A&M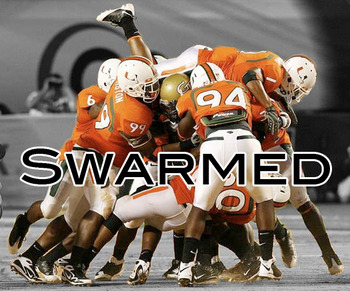 As my good friend Alex once told me, "You go to the Miami-Florida A&M game just to see the bands." By half-time this will be the only reason for fans to stay in Sun-Life Stadium for the Canes opener.
Last year it was a 48-16 squeaker for the Canes, but with OSU looming the following week, look for the Canes defense to step up and do a lot of damage.
The Rattlers will be breaking in a new guy at QB and will probably try and go to the run against a stout defense led by All-American Allen Bailey.
Miami takes A&M to the woodshed 55-0 in front of a half full stadium.
Texas Over Rice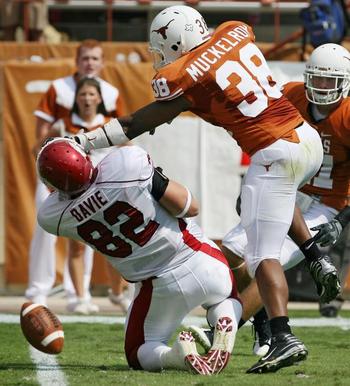 The phrase "Don't Mess With Texas," will have a little more meaning for Rice University after their opener in Austin.
Texas may have the best D in the entire Big 12 with guys like Sam Acho, Curtis Brown, and Blake Gideon all returning.
What does Rice have?
Well, they have a good baseball program...
Inexperience at the QB spot, coupled with a running game that ranked 104th last year will not help the Owls steal one here.
Texas hammers Rice 45-0.
Nebraska Over Western Kentucky
So how does Nebraska cope with the departure of Ndamukong Suh?
By throttling a Sun Belt team that went 0-12 a year ago. New head coach Willie Taggart has a lot of work ahead of him in his attempt to make the Hilltoppers FBS relevant and an opener in Lincoln is not what the doctor ordered.
Nebraska may still have some questions on offense, but on defense guys like Jared Crick, Prince Amukamara, and Will Compton will have solid games as the Huskers D will shine brightly.
Nebraska in a squeaker, 38-0.
West Virginia Over Coastal Carolina
Last year the Mountaineer defense ranked right around the middle of the pack, which isn't a terrible place to be. They return 9 starters from last year's team, which also isn't too shabby.
What is real good is the opponent for their opener, they play Coastal Carolina, who failed to score 20 five times a year ago.
Sure the Chanticleers have a transfer QB from South Carolina in Aramis Hillary, and they've switched to a zone blocking scheme to help the run game, but come one.
West Virginia gets their 2010 campaign off to a smooth start as Noel Devine goes for 150 yards, his backup goes for another 100, and the defense pitches a shutout over the Chanticleers.
Mountaineers win 34-0.
Boston College Over Weber State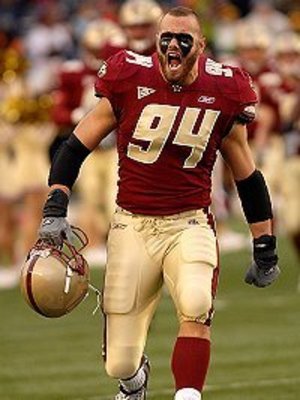 When you see this entry, it can simply be summarized by saying the name, Mark Herzlich.
Herzlich was the ACC Defensive Player of the Year in 2008. Before the 2009 season he was diagnosed with bone cancer and did not even step onto the field.
This game will be his first back and the Eagles will rally behind a truly inspiring individual.
BC takes this one 27-0 over Weber State.
Tennessee Over Tennessee Martin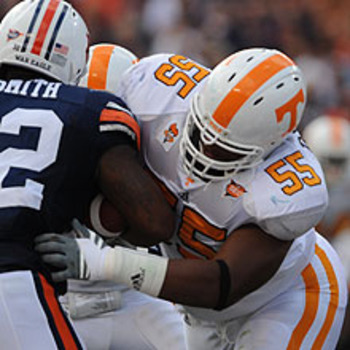 Not much is expected in Rocky Top during Derek Dooley's first season. Experts say they are too thin at too many positions to even be bowl eligible.
Fortunately for them they get the equivalent of a Michigan directional school when they meet Tennessee Martin in the opener.
Tennessee Martin will likely rely on the running game that includes Minnesota transfer Kevin Whaley and Steve McNair's nephew, Jason McNair. Look for UTM to move the ball better than what you would think, but for Tennessee to tighten around mid-field.
This one is an ugly one, but the Vols take a 24-0 win at home.
Ball State Over SE Missouri State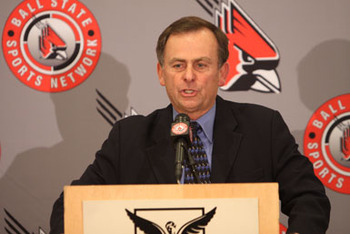 This next entry is more of the long shot, but you never know.
Stan Parrish is the head coach that took over after Brady Hoke departed for San Diego State. He was the MAC offensive coordinator that year and was an obvious candidate for the job
Unfortunately Stan has a career record of 4-42-1, which I am betting ranks as the worst record of any coaches to have coached in 40 or more games.
The remedy for win 5 is a SEMO team that has been dreadful over the past several seasons.
Ball State will avoid turnovers on offense and turn away any threats on defense as Cardinal fans may want to tear down the goal posts at Scheumann Stadium.
Ball State 27-0 over SEMO.
Other Goose-Egg Candidates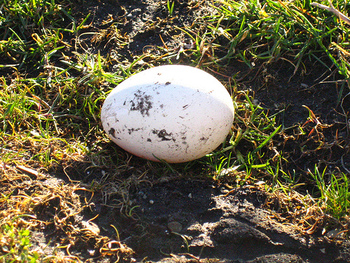 There are certainly other squads that deserve mention as being a possible team to deliver the goose egg.
Ohio State takes on a mediocre Marshall team at home, and will certainly win. The question is how much Tressel will let his Bucks show in the opener with the U on deck. I say not too much as Marshall gets a garbage score late.
Also watch for the FSU to maybe put one on Samford in the opener. Many are thinking that the Jimbo Fisher era is exactly what the program needs, new blood.
As for our teams laying the goose-eggs in week 1, well the good news is you have 11 more shots at putting points on the board.
Keep Reading