An Open Letter to the Big Ten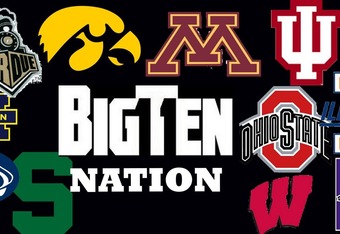 To Gordon Gee, Gene Smith, and Jim Delaney:
Stop what you are doing for a second and hear me out. Most of us fear that it is far too late, but this is too important not to say: The idea of changing the schedule placement for The Game is an extremely bad idea. In fact, it's embarrassing. Stop it. I am speaking for the vast, vast majority of fans of Ohio State, Michigan, the Big Ten, and college football when I say: "Moving the Ohio State-Michigan game is huge mistake."
I do not want to come across as some sanctimonious rube. I understand the money paid by television networks allows schools like Ohio State to renovate and maintain its beautiful stadium, support dozens of other varsity sports, and build state-of-the-art practice facilities that help build the teams we cherish. I get it. Money is part of the sport. And, I am fine with that.
But, it is not the only part.
At this point, however, it seems like the tail is wagging the dog. In the past, the product on the field drove the price that networks would pay. Now, a conference as venerable as the Big Ten is tilting at windmills because networks will pay more if you change the product to their liking. I now believe the Big Ten a television network first, collegiate athletic conference second.
My sample size is not enormous, but I have not heard anyone close to this say that they want to play The Game in any other format than the current one. For example, Jim Lachey and Chris Spielman have some opinions. I also recall that less than four years ago, no one wanted to see the rematch of arguably the greatest game ever played by Ohio State and Michigan. Most fans did not want it, and clearly the voters did not need to see it again. Many former OSU players do not like the idea. Hell, even Michigan's players did not want it. I do not think the sentiment has changed.
I thought Ivan Maisel summed it up perfectly this morning:
'Putting Ohio State and Michigan in separate divisions in 2011 is a bad idea. Their regular-season game would move to midseason to prevent them from playing in a Big Ten title game a week later. So the league would end a tradition that delivers at the end of every season for the possibility that the Buckeyes and Wolverines would play a rematch in the championship game in some seasons. Alabama and Auburn play for the SEC West, not for the Sugar Bowl. That rivalry is no less important.'
The worst part for fans is that we have not heard a single cogent argument for moving the Ohio State-Michigan rivalry forward in the season that is not based on the desire to make more money. I do not believe we will ever hear one. Does one exist? And to pour salt in that wound, the teams will play in abject neutrality in a city with the newest hotel rooms. If you believe those games will matter as much as the current set up, you're dreaming.
In the end, you will do what you think is right for the universities and conference.
Unfortunately, I believe your metric for righteousness is measured in dollars, not fan experience.
Best-
BuckeyeCommentary.com
This article is
What is the duplicate article?
Why is this article offensive?
Where is this article plagiarized from?
Why is this article poorly edited?

Ohio State Football: Like this team?