College Football 2010: 10 Things the Big Ten Has and the SEC Doesn't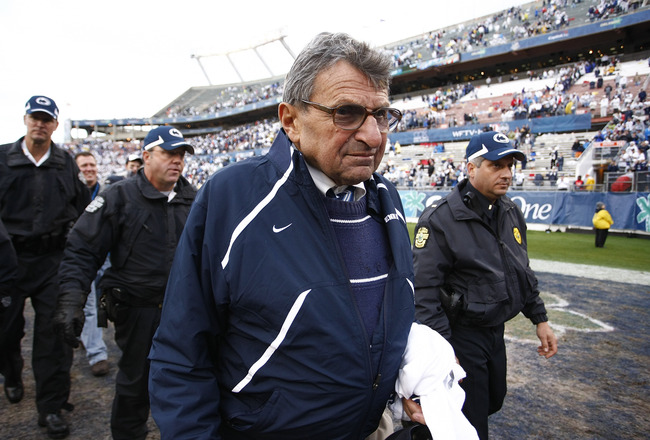 Big Ten fans, here is your ammunition when engaged in a debate with some vitriolic SEC fan. Yes, your conference has several things the SEC does not. And a quarterback from the Big Ten winning Super Bowl XLIV isn't even included.
When it comes to attacking a conference, none has been maligned more in the last few seasons than the Big Ten, sometimes deservedly and other times undeservedly. From being too slow to being a bunch of corn-fed hicks, the conference has dealt with much hatred from the South. Now, coming off a solid performance in last season's bowl games, the Big Ten hopes to solidify itself as a contender for best conference in college football.
The conference has a long way to go in order to claim that title, but here are some good reasons that are a start...and the next time you are arguing conference supremacy, remember that the Big Ten doesn't have two teams in the conference with the same name At least it was intelligent enough to figure that out.
The Rivalry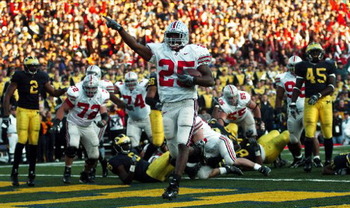 The SEC has the World's Biggest Cocktail Party...and nothin' else. When it comes to rivalries, OSU vs. UM is the biggest one in the country. And the games are generally classics, like the one above where Antonio Pittman scored the game-winning touchdown to give OSU the victory 25-21 in 2005. Or there was the epic 2006 battle No.1 vs No. 2 which cemented Troy Smith in everyone's mind as the Heisman winner. Tough to match this one.
Football Weather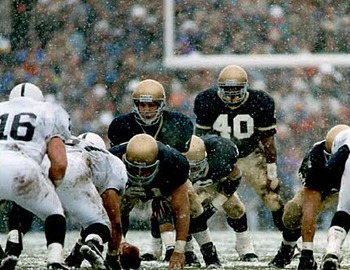 Picture this, it's 85 degrees outside, you spend the morning swimming, then head out with your family to the beach for a picnic. Later the same evening you pull into a parking place outside your favorite college football team's stadium, where game temperatures are going to exceed 80 degrees...and it's November!
Heck, no! In Big Ten country, they play football with a rock instead of a football, pre-game activities include warming up the house and shoveling the driveway, and game time temperatures never exceed 35 degrees in November...that's football weather, leaves changing color and snow falling, not martinis in the air-conditioning before a game...which explains why SEC teams are afraid to play any game north of the Mason-Dixon Line...LSU vs Washington being the only exception...
Wisconsin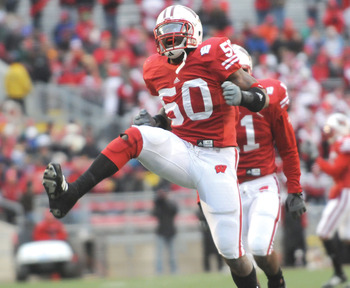 Wisconsin, they are the Big Ten's lovable losers. While always teetering on the brink of greatness, they never quite get there, losing to the OSU's Iowa's and Michigan's of the world with startling consistency.
But there are good things, great running backs, huge offensive linemen, every tight end goes to the NFL, and "Jump Around".
The Big House(s)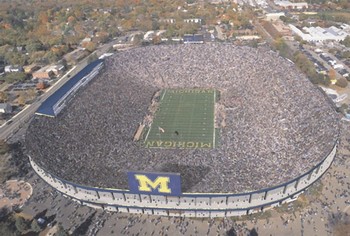 The Big Ten has two of the top three and three of the top four biggest stadiums in college football. Michigan and Penn State are the top two, while Ohio State is sitting pretty at No. 4...
Trophy Games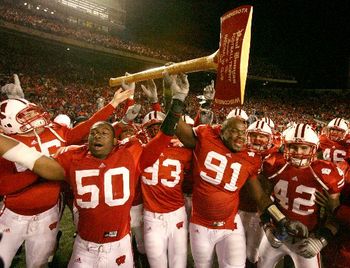 The Big Ten has some pretty heated rivalries. And what makes a rivalry better than a trophy to play for. Currently the conference has 13 rivalry games that include a traveling trophy for the victor. The SEC has no Paul Bunyan's axe, no Floyd of Rosedale, and no Little Brown Jug...
The Network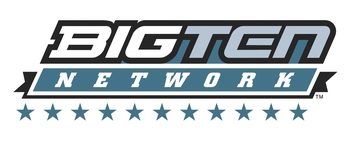 The Big Ten has its own television network, the Big Ten Network, and you can bet the fans love it. Say a Purdue fan wants to see replays of his teams best games, this is the place to do it. Or if a fan of Wisconsin wants to see them play San Jose State, BTN has you covered.
The Coaching Legend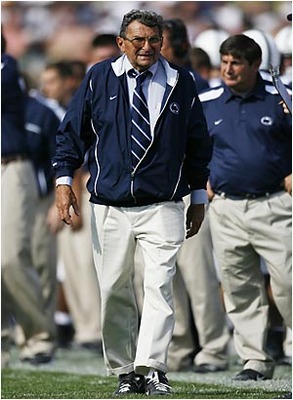 Saying Joe Paterno has been around a long time, is like saying Western Kentucky Football is awful...Paterno is 83 years old, and still coaching away. He is the FBS's winningest coach, and has coached the most bowl game wins of any coach in history. Paterno has been on the coaching staff at PSU for 60 years, as a matter of fact, when Urban Meyer was in diapers, Paterno had already been coaching for 25 years...
A Disability When it Comes to Counting Conference Members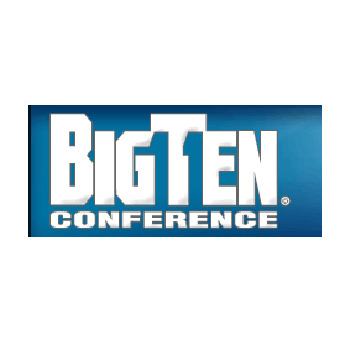 Since Penn State began conference play in 1993 there have been 11 teams involved in Big Ten football. Why? Nobody knows...
A Primarily Academic School That Actually Wins Games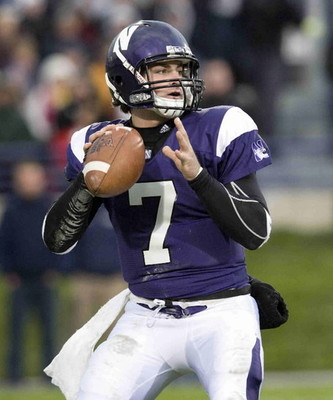 Sometimes having high academic standards can kill a football program, just ask Vanderbilt. Their best record since 2000 was in 2008 when they managed to go 7-6. Other than that, Vandy has not had a winning record this decade. As a matter of fact, the Commodores have only had 17 winning season in the 76 seasons since they joined the SEC...talk about an exercise in futility. Vanderbilt ranks No.17 on U.S. News and World Report's National Universities Rankings, while Northwestern, its Big Ten counterpart, ranks No. 12. Northwestern has two winning seasons in a row, and most likely a third this season...
Three Legitimate BCS National Championship Contenders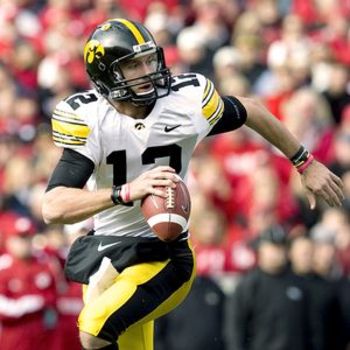 The SEC has returning champion Alabama, and of course, Florida that both have the potential to get to the NCG. As for the Big Ten, any one of three teams are more than capable of going undefeated and getting to Glendale. The Wisconsin Badgers are the longest shot, but any time a team returns 16 starters from a 10-3 season, they have a shot. Iowa is looking to finish what they started last season, and if Terrelle Pryor finally lives up to his hype, OSU has the best shot of them all...
Keep Reading

Wisconsin Badgers Football: Like this team?