College Football Fall Practice: Top Big East Storylines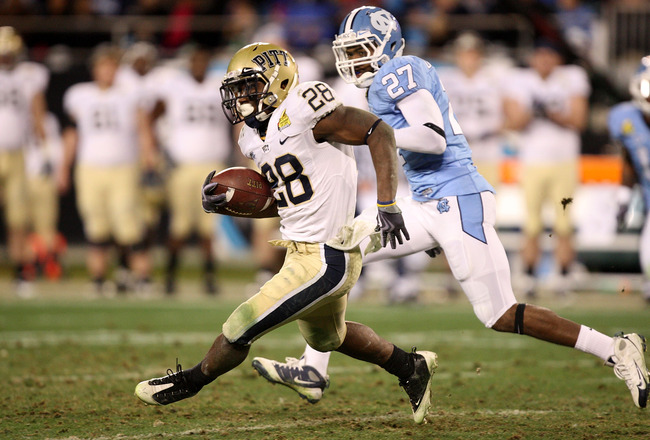 The Big East is a quality football conference, no matter what the perception is.
The doubters out there, who write this conference off without even inspecting their wares, are missing out on some of the most exciting football in the country week in and week out.
Yeah, admittedly, a program like UConn doesn't have the history of, say, Michigan.
But history isn't going to help the Wolverines much when the Huskies invade The Big House in September and run roughshod on their porous defense is it?
The Big East is going to be tough this year; tougher and more exciting than most people think.
Here are the top five storylines in what is going to be one of the better conferences in America this year.
College football fans: you're officially on notice.
Noel Devine or Dion Lewis?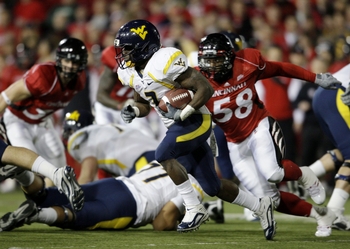 With these two guys, there's really no wrong decision.
The dynamic running backs of each of the Backyard Brawlers are, without a doubt, the two top threats in this league to win a Heisman Trophy this year.
Lewis, who won the Big East's Player of the Year Award as a freshman last season, rushed for 1,799 yards and 17 touchdowns for Pittsburgh. West Virginia's senior back, Noel Devine ran for a career best, 1,465 yards and 13 touchdowns.
Despite running for fewer total yards, Devine's 6.1 yards per carry was actually better than Lewis' 5.5 per attempt.
Both Pittsburgh and West Virginia are breaking in new quarterbacks this season, making each of them the focus of opposing defenses even more. While that's not likely to slow them down too much, it will make the pseudo-rivalry a bit more interesting as each tries to run down a Heisman this year.
Can UConn Take the Trophy?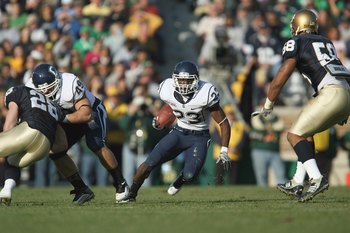 Believe it or not, UConn head coach Randy Edsall is the only head man still in the conference that can claim at least a share of a Big East title.
That piece of the championship that he won in 2007 must have felt like a tease, considering it didn't get them a trip to the BCS and they were absolutely annihilated by their co-champ, West Virginia.
It must have left him wanting more.
In 2010, Edsall has a team that might be able to win the league outright and send UConn to the BCS for the first time in its young history.
Offensively, the Huskies will focus on the run. They have perhaps the best offensive line in the Big East and a running back capable of taking it to the house from anywhere on the field in Jordan Todman.
Starting quarterback Zach Frazer returns and will look to improve in his second year directing the offense.
On defense, the Huskies have one of the best groups of linebackers in the nation, led by Butkus Award nominees Lawrence Wilson and Scott Lutrus. If they can find answers for some openings in their secondard, the UConn defense should be stifling once again.
The Syracuse Orange are Primed to Turn Things Around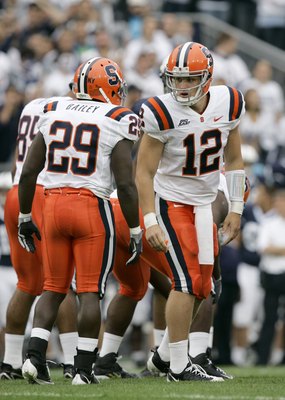 Going beyond the win column and digging a little deeper, the Syracuse Orange made real progress last year in their first season under Doug Marrone.
Almost overnight, Marrone and his defensive coordinator, Scott Shafer, transformed the Orange defense from being absolutely abysmal, to one of the top rushing defenses in the entire country.
The defense, which returns 10 starters from a year ago, will be led by Butkus Award nominees Derrell Smith and Doug Hogue at linebacker. The defensive line should be solid, led by up-and-comers Chandler Jones (Arthur Jones' brother) and Mikhail Marinovich; and the secondary returns veteran Mike Holmes and talented youngsters like Phillip and Shamarko Thomas.
The offense is where most of Syracuse's question marks come into play.
They'll be breaking in a new starting quarterback once again, in Ryan Nassib; they have a number of new starters on the offensive line and questionable depth at wide receiver.
However, reports out of training camp suggest that the offensive line should actually be improved this season, despite the new starters. A few receivers have also been turning heads, specifically Alec Lemon and Van Chew.
Delone Carter is back after rushing for over 1,000 yards last season, along with their number two option, Antwon Bailey. Even if the passing game struggles this season, the Orange should be able to move the ball on the ground effectively. That, along with their stout defense, should keep them in a lot of games and maybe even help them escape the Big East basement.
How Will Three New Coaches Impact Conference Race?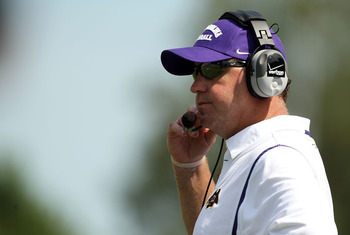 The Big East is welcoming a number of new faces to its coaching ranks this season.
Two-time Big East Coach of the Year, Brian Kelly is gone to Notre Dame and taking over his post at Cincinnati will be Butch Jones—the former head coach of Central Michigan.
South Florida and Louisville both fired their previous coaches. Taking these programs in new directions will be Skip Holtz, the former coach of East Carolina, at USF and Charlie Strong comes to Louisville from his previous job as defensive coordinator at Florida.
All three enter under different circumstances, with varying degrees of talent at their disposal, but how these three programs react this year to their new coaches should be interesting. On paper, they all look like solid hires, but then, so did Steve Kragthorpe and Greg Robinson at one time.
Hopes are high for these three men, but the transition turn into a roller coaster ride for their new programs.
Does the Big East Have a National Contender?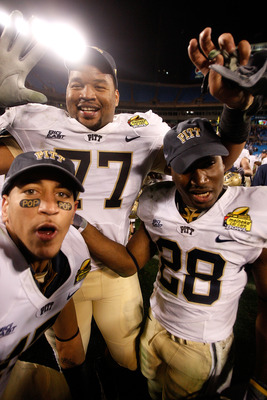 The Big East, more than any other BCS conference, is almost always a surprise.
The past two seasons, despite being picked by almost nobody to win, the Cincinnati Bearcats took home the trophy and even went undefeated in the regular season in 2009.
Once again the league looks to be fairly wide open. Pittsburgh is the favorite, and probably with good reason, but the door is open for perhaps three other teams.
West Virginia, Cincinnati and UConn all bring back enough talent this year to make a run at the Big East title, and perhaps even the BCS title if some things break their way.
If nothing else though, the Big East will definitely be fun to watch.
Keep Reading

Pitt Football: Like this team?