2010 College Football Preseason Rankings: Who's the Next Tim Tebow?
As the great Tim Tebow moves on to the NFL, college football is searching to fill the void left by the legendary signal caller from Florida. As with every season, there are a host of players who might be able to step in and fill the shoes left by arguably the most popular player to ever play college football.
To do so, these guys must have monster seasons on the field and carry an aura off it. Playing at a big-time school definitely helps, too. Here's a look at 10 football players and personalities who might be able to burden some of the spotlight vacated by Tebow's departure.
No. 10 Noel Devine (West Virginia)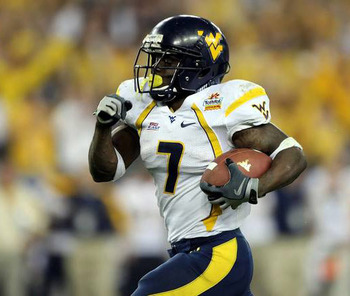 The 5'8" running back doesn't play for a top-of-the-line program, but Noel Devine's lightning quickness makes him hard not to like. Just like NFL-burner Darren Sproles, who once lit up TV screens playing for Kansas State, he gives hope to all short speedsters out there.
Last season, Devine ate up 1,465 yards and 13 touchdowns on the ground, which was among the top 20 backs in the nation. He's already in Heisman talks and with a season of 1,500+ yards and highlight-reel plays weekly, Devine could become a household name. He's one of only two rushers on the list.
No. 9 John Brantley (Florida)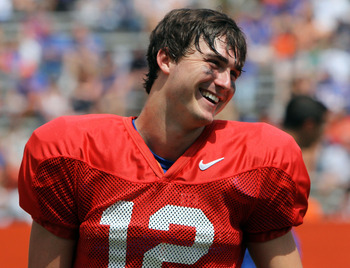 Is it too much to ask for this Florida junior to simply replace the Gators' most-recognizable player ever? Probably. But so far, Brantley has appeared up for the task. Perhaps SEC defenses will change that.
Given that he's only played in 16 games amassing 645 passing yards, Brantley still has a long way to go before he ever compares to Tebow. But early on Brantley has been jovial and showed that he has the personality to fill some of the void left by Tebow.
No. 8 Landry Jones (Oklahoma)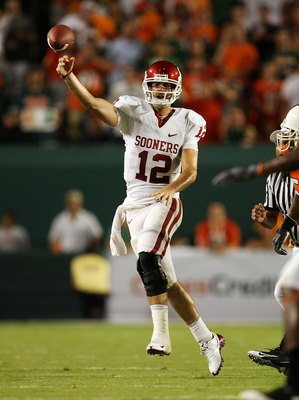 Oklahoma sophomore Landry Jones got a great opportunity to gain notoriety last season when Heisman-hopeful Sam Bradford went down with his shoulder injury. Jones had tons of pressure to perform but had an escape clause because he was thrust into the role as a freshman.
Now, Jones is expected to lead the Sooners to more BCS bowls and if he does that, it is a perfect recipe to becoming the nation's most prolific player. Also benefiting Jones is the fact he has three full seasons left to sell America on himself.
No. 7 Case Keenum (Houston)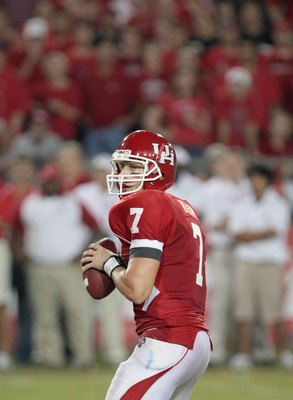 Case Keenum is the biggest underdog on the list because of where he goes to school. Until last season, no one even knew Houston had a football team thanks to the thrills that "Phi Slama Jama" brought America on the basketball court. But Keenum helped change all of that.
He led the nation's No. 1 offense thanks to an average of 405.1 passing yards and 50 passing attempts a game. If there's one way to earn your way into the hearts of college football fans, it's by scoring loads of points as the most exciting team in the nation. Keenum is in position to do that.
No. 6 Mark Herzlich (Boston College)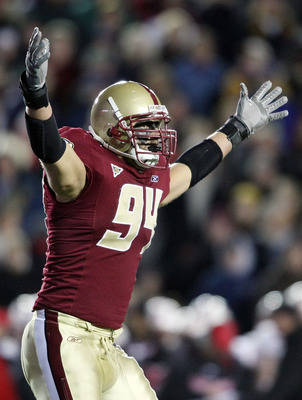 Mark Herzlich has already captured the attention of sports fans because of his battle with a rare form of bone cancer. Herzlich missed all of last season while going through treatments and is set to be back on the field this year.
Holding Herzlich back at being a regular in college football discussions might be the fact that he's not an offensive talent. But Ndamukong Suh proved last season with Nebraska that defenders can garner quite a bit attention, too. Herzlich is hoping to do that on the field for Boston College in 2010.
No. 5 Ryan Mallett (Arkansas)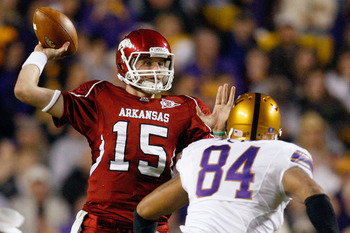 Now that Ryan Mallett has landed on his feet after transferring from Michigan to Arkansas, he's shown why he was such a high-profile recruit. In his first season as the starter for the Razorbacks, Mallett threw for 3,624 yards, 30 touchdowns and only seven interceptions.
Mallett could go from stud to superstar if he can help Arkansas navigate one of the SEC's easiest schedules. That would mean wins against Georgia, Ole Miss, and LSU before taking on Alabama or Florida in the conference title game. Tim Tebow proved that if you win in the SEC, you will get noticed and that's Mallett's next challenge.
No. 4 Terrelle Pryor (Ohio State)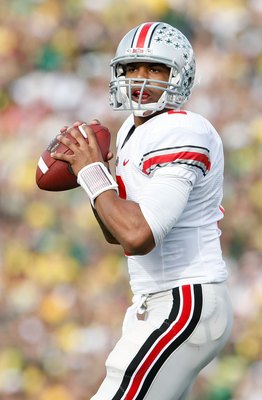 So far, Ohio State quarterback Terrelle Pryor has been all or nothing. At times Pryor has impressed with his mobility and helped the Buckeyes win games, but that isn't always the case. Unfortunately for Oregon, the Ducks saw the brilliant Pryor as Ohio State won the Rose Bowl in January.
If Pryor can use the momentum from his last game of last season then the Big Ten should be concerned. As a sophomore, he passed for 2,094 yards, 18 TDs and 11 interceptions. He was also the team's leading rusher with 779 yards and seven scores.
No. 3 Jake Locker (Washington)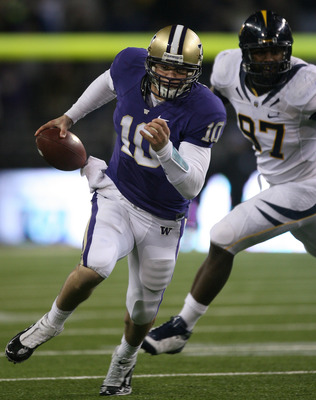 No one player has soared through the popularity rankings like Washington senior Jake Locker. It's somewhat surprising given that he plays on the West coast, but he does resemble Tim Tebow in some ways. Locker's running ability and toughness separate him from any other quarterback on this list.
Locker shocked some by returning for his senior year after passing for 2,800 yards and 21 touchdowns and rushing for another 388 yards and a team-high seven scores. If Locker can get the Huskies on the winning track, he could easily become one of the most-liked players in the nation.
No. 2 Mark Ingram (Alabama)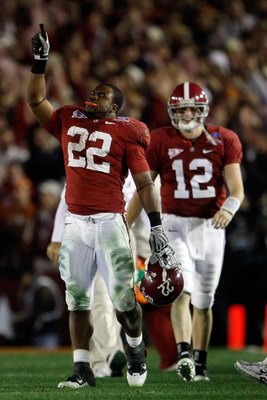 As a sophomore, Alabama's Mark Ingram carried the Crimson Tide on his back to the national title. The stout running back was unstoppable all year long. He finished with a school-record 1,658 rushing yards and 20 total touchdowns on his way to the Heisman and national acclaim.
Leading one of college football's most-storied programs to another national title would eat up a lot of the attention Tim Tebow left in the SEC. Also, Ingram's relationship with his dad, who's in prison, has been highly-publicized and shown a more personal side to Ingram.
No. 1 Matt Barkley (USC)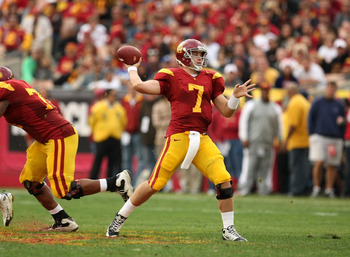 Matt Barkley has a huge advantage in this race: he's the starting QB at USC. If there's one thing we have seen in the past decade, it's that USC signal-callers are some of the most-popular players in the nation. The list features Carson Palmer (Bengals), Matt Leinart (Cardinals) and Mark Sanchez (Jets).
All of those former quarterbacks led the Trojans to plenty of wins, so that will be Barkley's real challenge. As a freshman recovering from a knee injury, Barkley threw for 2,735 yards and 15 TDs. If he can cut down on his 14 interceptions and get the Trojans in a BCS bowl, Barkley's star will be rising fast.
Keep Reading