2010 Big Ten Preview: A Bucky Breakthrough, or Buckeye Romp?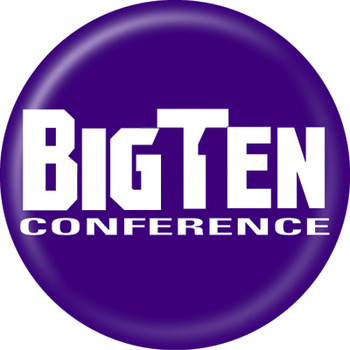 Last year the Big Ten got a big surprise with the amazing run the Hawkeyes made during the first 9 games of the season. Then Ricky Stanzi got hurt, Ohio State made their move, and the rest is history.
Speaking of history this will be the last time the Big Ten will be made up of the 11 teams we have grown accustom to over the last 15+ years. Nebraska joins the conference at the start of the 2011 season which brings up many questions about re-allignment and so on.
But before we get ahead of ourselves, let's look ahead to this season which has many interesting storylines that could make for an even more interesting season in the Big Ten conference.
Is Terrelle and thee Ohio State the real deal?
Can Iowa keep finding ways to dig out close wins behind a stingy defense?
Is a kid from the U the answer at Purdue?
All these and more as we travel down the road to the Big Ten Championship, which will be determined the Saturday after Thanksgiving, this I guarantee.
Wisconsin Badgers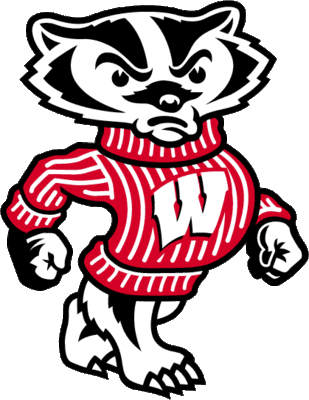 Bucky has been to a variety of sunny Florida bowl games over the past decade. However, since the Dayne Train departed from Madison the Badgers have failed to win that conference title that has escaped their grasps over the years.
Could this be the year that Bucky reclaims the crown?
Offense
John Clay is a Heisman candidate and the leader on an offense that is looking to pound the ball and take time off the clock. Up front Clay has the benefit of running behind a line that returns all 5 starters and just likes to push people around.
Scott Tolzien is the wild card of the equation. The Badgers will need him to be able to make passes to keep opponents honest and stop them from puting 8 in the box to stop Clay. Nick Toon and Isaac Anderson provide solid targets at WR, but the departure of TE Garrett Graham hurts the Badgers attack across the middle.
Defense
Up front J.J. Watt is the only starter returning on the front four. Culmer St. Jean is the leadin tackler at LB with 63, and the secondary was not very good last year to say the least. Opponents threw for 21 TD's against this unit and 3rd year DC Dave Doeren must find a way to get this group to be more active and make more plays. The bottom line is the defense must improve if Bucky is to make a run for the roses.
Schedule
Wisconsin should cruise to a 4-0 non-conference, plus they have home games in conference against Ohio State and Northwestern. The real test may come at Iowa the week after the Ohio State game.
Prediction
I am going to take the Badgers to break-through and get Brett Bielema to that BCS Bowl game with 10 or 11 wins. There will be a lot of red, white and cheese in Pasadena come January 1.
Ohio State Buckeyes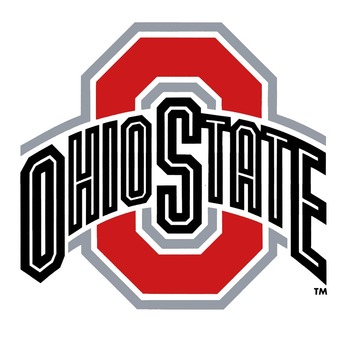 Once again Ohio State is ranked in the top 5 to start the season, and once again they are the odds on favorite to win the Big Ten. The only question is if they will once again dominate the conference from start to finish, or finally have the let down season that everyone outside of Ohio is hoping for.
Offense
Terrelle Pryor is where the offense starts and ends. How he goes the Buckeyes go. At times last year he looked like the kid everyone thought would rule the college football world. Other times, well, you remember the Purdue game. Up front the line is once again experienced and should open up holes for either Brandon Saine or Dan Herron at running back. On the outside guys like Dane Sanzenbacher, DeVier Posey, Duron Carter, and Taurian Washington can make plays. It seems like the same consistent format that head coach Jim Tressel has used for years.
Defense
When you are Ohio State you have the ability to lose players to the NFL or graduation and replace them with guys of equal or better talent. This year is no different. Up front Cameron Heyward is going to be an All American candidate, harassing quarterbacks, tailbacks, and whoever else gets in his way. The LB corps has depth and speed with guys like Brian Rolle and Ross Homan, while the secondary may be one of the better units in the entire conference.
Schedule
OSU has several interesting games on the 2010 slate that includes a home game with Miami and trips to both Iowa and Wisconsin. Needless to say if they win out there is no doubt they deserve a trip to Glendale to play whoever the BCS wants out of the SEC.
Prediction
I am going to say that they loose 2 of the 3 games mentioned above and finish 10-2. They are still ranked high enough to get an automatic BCS bid and head to Glendale, just not the BCS National Title Game. Another Fiesta Bowl for the Buckeyes of Ohio State.
Iowa Hawkeyes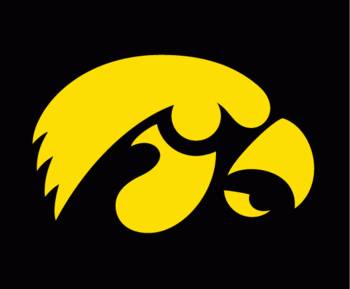 Last year was a magical run for the Hawkeyes, even though they didn't earn the ultimate prize, an Orange Bowl win was a pretty good secondary prize.
This year fans in Iowa City are once again giddy with excitement as many are taking Iowa to once again contend at the top of the Big Ten's mountain.
Offense
As we all saw late last year the Hawks need a healthy Ricky Stanzi to be effective. Well, he looked pretty good in his BCS bowl game on a frigid Dolphin Stadium turf as the Hawkeyes defeated Georgia Tech.
Just like last year Iowa will turn to several running backs to do their dirty work. Both Adam Robinson and Brandon Wegher return for their sophomore seasons, as does Jewell Hampton after missing all of last year with an ACL injury. On the outside Derrell Johnson-Koulianos and Marvin McNutt are back and ready to have decent years.
Up front the Hawks lost several key lineman, which could be an area of concern, especially early in the season. Also the loss of TE Tony Moeaki will hurt the underneath passing game.
Defense
Simply put this is the best unit in the conference. Adrian Clayborn returns at end and is already being talked about as a defensive Heisman dark-horse. The tackles in Klug and Ballard are very tough on the run and opposite Clayborn Broderick Binns could have a stellar season. The secondary is also very good led by corner Shaun Prater and safety Tyler Sash. It will be hard for opponents to pick apart this unit the plays the ball well and tackles well. The only weakness here may be with the experience at LB as only Jeremiha Hunter returns.
Schedule
A trip to Arizona on September 18th is interesting, as is games at home vs Wisconsin and Ohio State. Penn State and Michigan State are no slouches either, but at least the Hawks get them at home.
Prediction
I think the Hawkeyes are good enough to compete with anybody in the conference on any given day. With that said I think that some of last year's luck will finally wear off and the Hawks will slide a spot to 3rd and end up playing in the Capital One Bowl.
Penn State Nittany Lions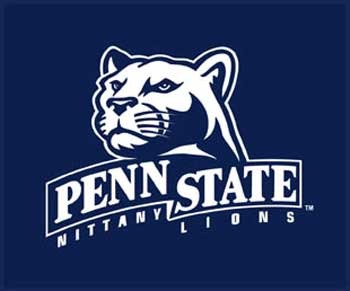 Daryll Clark is gone, as is a lot of talented players from a team that went to the Capital One Bowl a year ago. The one constant is Joe Paterno who returns for his 45th year in Happy Valley.
The Lions will have pieces to find if they are going to make a run at the Big Ten crown, including a quarterback and several key spots on defense. But one thing is for sure, never count out the Nittany's.
Offense
Again Daryll Clark is gone so that leaves a major hole at quarterback which could be filled with a pair of unproven sophomores. The O-line has experience on the inside that includes all conference center Stefen Wisniewski. The tackle position is where the Lions must replace two proven stalworts in Landolt and Poti.
Evan Royster has been a consistent 1000 yard rusher during his career at Penn State and this year he will be called upon even more to deliver. The TE spot is considered a little weak, while the WR position is chalk full of talent with big play guys like Derek Moye and higly touted newcomer Alex Kenney.
Defense
The Lions defense lost guys like Navorro Bowman and Jared Odrick to the NFL and now they must find replacements for these talented defenders. Known as Linebacker U, the Lions really do not have an answer to who will be the next star at that position, and many at the position have little experience, which creates a depth issue. Up front several guys like Jordan Hill and Ollie Ogbu should be sufficient enough to stop the run, while the secondary looks to be in good hands with corner D'Anton Lynn and safeties Drew Astorino and Nick Sukay.
Schedule
Holy Cow it isn't easy. Non-conference tilts with Alabama and a talented Temple team will not be easy, nor will games at Iowa and Ohio State.
Prediction
Penn State will not be as good as in year's past, but still be good enough to finish in the top tier and earn a New Year's Day trip to the Outback Bowl in beautiful Tampa, Florida.
Northwestern Wildcats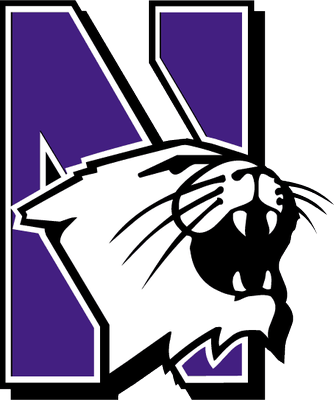 Back to back bowl appearances have only been accomplished once in Northwestern's football history and that happened during the Gary Barnett era.
This time under the Pat Fitzgerald flag the 'Cats will try to do what no other Wildcats squad has done, go to a 3rd consecutive bowl game.
Offense
Mike Kafka is gone at QB and now the Dan Persa era is underway. Cats fans saw him briefly last year in games against Penn State and Iowa. The Persa offense will look to incorporate the run a bit more this year and look for Arby Fields, a sophomore tailback to possibly be the break out star in his second season, and up front he has the guys to provide him with some big holes.
Drake Dunsmore is maybe the biggest weapon in the passing game as he can line up nearly everywhere and has good hands. At WR the Cats will look for Jeremy Ebert and Sidney Stewart to step up and be the key guys on the outside where in years past they were more secondary targets.
Defense
The line returns some experience and talent, but lost Corey Wooton who many considered to be their best defensive player. Vince Browne and Quentin Williams will get the nod at ends and will be expected to continue puting pressure on opposing QB's. At LB 3 veterans return including leading tackler Quentin Davie at outside backer. The secondary is a little shaky with only 2 starters returning and the Cats are hoping that several converted DB's can help solidify this unit.
Schedule
The non-conference is manageable for the Cats, but the Big Ten slate is very tough at times with games at Penn State and Wisconsin, and a revenge game at home vs Iowa.
Prediction
The Cats will get it done, somehow. No one thought they would win 8 games a year ago, and they did. This year I think the magic number may be 7, but in the end they go bowling and for now i will send them to the Gator Bowl on January 1.
Michigan State Spartans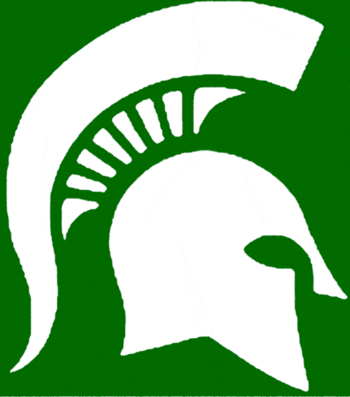 This year head coach Mark Dantonio hopes that the only brawling will be on the field as the team and program looks to take a step forward as opposed to a step back in 2010.
Offense
Kirk Cousins is the man in East Lansing and how far the Spartans will go depends on how consistent he is. There are plenty of questions along this unit that centers around the line and the guys on the outside. The OL returns only 2 starters from a unit that was solid a year ago and that could be a work in progress to start the season. At WR guys like Mark Dell and B.J. Cunningham remain a question, as does how good the Spartans receiver corps is. The running game could be solid with Larry Caper and Edwin Baker getting the bulk of the carries.
Defense
Greg Jones is another contender for defensive player of the year. The Spartans are looking to play a little more 3-4 this year, which makes the Greg Jones situation a little more interesting for opposing offenses. Also 6'7" William Gholston could play end or stand-up in the 3-4. In the defensive backfield the Spartans need bigger plays, and more frequently. Look for senior Chris Rucker to potentially have a solid year on this, a hopefully improving unit.
Schedule
The non-conference has 3 winnable games and Notre Dame. The Big Ten slate has trips to Iowa and Penn State, but otherwise every other game is manageable otherwise.
Prediction
The Spartans head to their 4th straight bowl game, and depending on the outcome of the Northwestern game, they could even head to the Gator, but for now I am going to send them to the Insight Bowl.
Indiana Hoosiers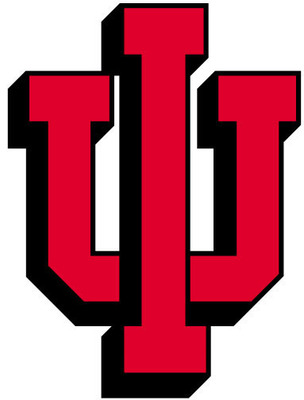 In 2007 the Hoosiers were a fell good story staking claim to their first bowl bid in quite some time, despite the untimely death of their head coach Terry Hoeppner.
These days wins are few and far between for the Hoosiers, but the losses are becoming narrower and narrower as they lost 4 games by a combined 10 points.
Offense
They have a QB in Ben Chappell who has some serious potential. With that said he has to find a way to limit his mistakes. The real concern for Indiana comes up front where the line must find a way to push some people around. Indiana cannot rely solely on the passing game, otherwise another losing season is emminant in Bloomington.
Darius Willis should start at tailback, and again his output will be based on a shaky line. On the outside the Hoosiers have guys in Tandon Doss and Damarlo Belcher who can make plays underneath, but the Hoosiers must develope a deep, down-field game or again teams will stop them from puting up the points they need to win games.
Defense
The strength of the D is up front in run stoppers Larry Black and Adam Replogle at tackle. The ends will look for someone to replace stalwart Jammie Kirlew, and the back 7 is a work in progress to say the least. MLB Tyler Replogle is the leading returning tackler, but Bill Lynch will look to several converted defensive players to shore up the back 7.
Schedule
Once again the Hoosiers should fare well in their non-conference, maybe going 4-0. If they can split with Michigan, Illinois, Purdue, or even NWestern then a bowl berth may be smiling upon them.
Prediction
I took Indiana as a sleeper way back in May, and I am gonna stick with them to make a little noise and earn a bowl trip to the Texas Bowl.
Purdue Boilermakers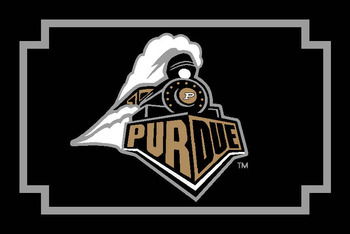 Robert Marve has Purdue fans thinking that a return to the glory days of the Drew Brees era is on the horizon. Unfortunately Marve cannot play defense or find a running game for a Boilers team that has missed bowl games the past 2 seasons.
Offense
Again Robert Marve, the former Miami QB, has been given a second life in West Lafayette and the expectations for him and the offense is sky-high. The line in front of him has potential with guys like Ken Plue and Dennis Kelly, but otherwise they have some big holes.
At RB the Boilers have been injury riddled as of late. This year they hope that Al-Terek McBurse can step up and be the man, while at WR Marve has a solid play-maker in Keith Smith.
Defense
Purdue may as well be called Purdon't on defense. This unit needs to get more physical if they want to get into the top tier of the division. End Ryan Kerrigan is the exception where his 13 sacks was at the top of the Big Ten last year. The LB unit has been shuffled around and all 4 starters in the defensive backfield are gone from a year ago, which may not be too bad of a thing.
Schedule
The Notre Dame opener will show what Purdue is made of. If they can win that one, they should be on track for a 4-0 start. The Big Ten schedule is tough with trips to Ohio State and Michigan State, but they could steal 2 or 3 wins and get that final automatic bowl bid.
Prediction
I saw Robert Marve live in action at the U and I was not impressed, nor am I impressed with this year's Purdue team. They could eek out a bowl trip, but I am saying 5 wins is what they end up with.
Michigan Wolverines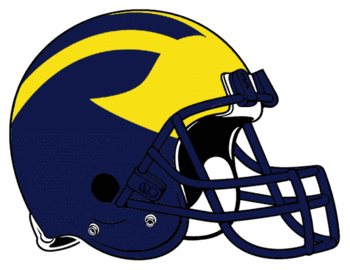 Right now I bet Michigan fans wished they had Lloyd Carr as their head coach. So far the RichRod era has been uneventful to say the least, and more of it may come again in 2010.
Offense
Who plays QB is anybody's guess in Ann Arbor. Tate Forcier appears to have the job, but Denard Robinson is more athletic and can create more with his speed. WR Martavious Odoms has the potential to be the big play guy on the outside, while the running back situation is uncertain and lacks experience. The one bright spot may be on the line where plenty of experienced and talented players return.
Defense
The days of the dominant Michigan defense seems like centuries ago. DC Greg Robinson needs to figure out how to stop teams from puting 30+ on the board each game. ILB Obi Ezeh may be the best player on this side of the ball, but has shown little to prove it at times. The front line should be okay, but nothing compared to what UM fans are used to and the secondary is said to have potential, but has done little to prove it, much like Ezeh.
Schedule
It is not easy this year with UCONN and Notre Dame out of conference. In conference it may be another 1 or 2 win campaign with tough road trips to Ohio State, Penn State, Purdue, and yes, Indiana.
Prediction
Rich Rodriguez is gone after the 2010 season and the Wolverines go back to old fashioned smash-mouth football and regain what so many before them sacrificed to build. Michigan wins 5 tops, more like 3 or 4 though.
Illinois Fighting Illini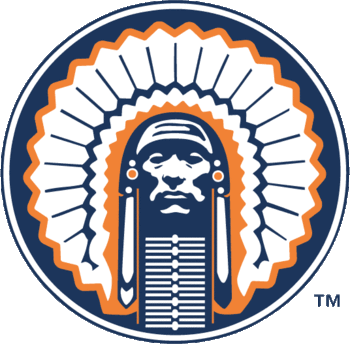 In 2007 the Illini were playing in the Rose Bowl. A season later they were losing to a directional school from Louisiana and missing a bowl game. It only got worse last year.
Ron Zook is undoubtedly on the hot seat and unfortunately it looks like it may burn him alive before he even gets to coach them in Wrigley Field on November 20th.
Offense
Juice is no longer loose and the Illini are looking for a new starter to step up and try to bring the Illini back to respectability. Up front Illinois has a respectable line and two potentially talented backs in Jason Ford and Mikel Leshoure. They will be counted on to help ease the transition of a new signal caller to the Illini offense. On the outside former QB Eddie McGee has moved to WR to help the depth of that unit.
Defense
Last year I could have scored a TD at season's end. Now new DC Vic Koenning is going to incorporate a more attacking style defense. A pair of 300-pounders in Liuget and Ballew should benefit the most from this style, while there are questions with academics and everything else in between to deal with before game 1.
Schedule
Oh boy it does not look manageable. Even Southern and Northern Illinois looks to be tough games in 2010. Then in Big Ten action the home tilt with Minnesota could be to avoid an 0 for in Big Ten play.
Prediction
I am going to say that I hope the Illini move away from the Zook era and find a more intense, disciplined coach that can turn them back into a fierce opponent for any Big Ten team. Illinois wins 2 or 3 at the most.
Minnesota Golden Gophers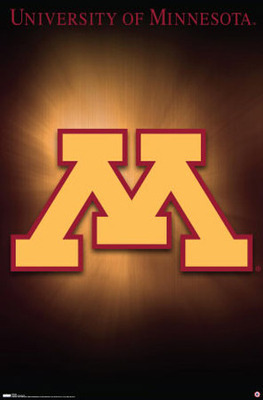 They have a beautiful new on campus stadium and still they cannot get the players to compete for the Big Ten title. Welcome to Tim Brewster's life.
This year could look more like his first, where he won just one game as the Gophers have to rebuild their defense and find consistency at several key skill positions.
Offense
The main bright spot for the Gophers is Adam Weber who returns for his senior season. If he can't get it done, don't be surprised if MarQueis Gray, the speedy QB with potential to get a lot of action. At receiver Eric Decker is gone, and to be honest he was the star of the offense a year ago. The RB spot has it's questions as does the O-line.
Defense
Where do I begin?
Well 9 starters are gone from a year ago and the players that are being plugged in are inexperienced. The 2 starters that are back are also a question with legal issues and injury problems. The Gophers may need the offense to put up a whole truck load of points if they are to return to a 3rd straight bowl game.
Schedule
The opener against Middle Tennessee is no joke. They also have USC and Northern Illinois. Inside the Big Ten it could be ugly unless they can beat Northwestern in their conference opener.
Prediction
It is definately going to be a tough one in Minnesota. Hopefully Favre comes back and the fans of the North Star State can forget about what could turn into a very ugly 2010 Gopher campaign.
Individual Awards and After-Thoughts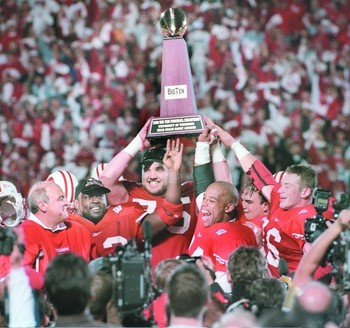 Overall I think the Big Ten gets 7 bowl bids with 2 being BCS bowl bids.
I think Zook, Brewster, and RichRod will be gone by season's end.
I like John Clay for OPOY and Greg Jones for DPOY.
Coach of the year goes to Bielema and the conference surprise is Indiana.
As always, that's just my opinion and I could be wrong, so what do you think?
Who will win the Big Ten? Who is your surprise team? Which coach or coaches get the pink slip at season's end?
Feel free to post your comments below and keep your eyes open for my other conference previews coming out between now and opening day.
Keep Reading