2010 Pac-10: Looking Ahead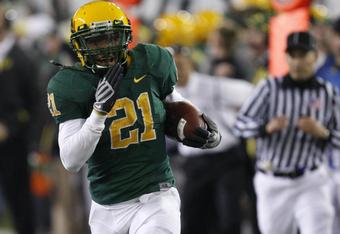 As I have stated in my last couple pieces, even though it has been a few weeks, expansion passed me by as several conferences made their moves while I was busy with other parts of my life.
The Pac-10 made the first move and pushed the other conferences into moves sooner than they may have planned.
By now, I am sure that most people know the moves that the Pac-10 tried to make by extending invites to half the Big XII. And what they finished with, the addition of Colorado and Utah.
Really, the additions of Colorado and Utah were more like the first plan that could always be fallen back to.
It appears that the changes for the Pac-10 will happen as quickly as the 2011 season. At least Utah will be joining and right now there is movement for Colorado to be able to, as well.
In recent years, the Pac-10 had found it more and more difficult to have more than six teams be bowl eligible every season. Because of this, they dropped some bowl game affiliations. With the addition of Utah and Colorado, it may be necessary to add a couple bowls back in. Or find some new ones.
For the coming 2010 season, the Rose Bowl remains the top bowl for the Pac-10.
The No. 2 team will now go to the Alamo bowl. Actually it is the same match-up with the Big XII as the Holiday Bowl was but now at a new location.
The Holiday Bowl is now down a spot with a lower selection for both the Big XII and the Pac-10.
All of the other bowls then take a tumble down in the pecking order but largely stay the same.
While that doesn't change, the completion does.
The Sun Bowl will now be against an ACC team. It had a previous agreement with the Big XII.
The Vegas Bowl is next and is still scheduled with the Mountain West champion although the last few years it has been the No. 2 team.
Last is the Kraft Fight Hunger Bowl, formerly the Emerald Bowl. This used to be a game with an ACC game but will now be host to a WAC team.
Lane Kiffin is the only new coach to enter the Pac-10 this season. From his quick departure from Tennessee, to a newly filed suit against him from an NFL team, Lane Kiffin has been stirring up the pot left and right.
Along with his own actions, Kiffin has also had to deal with NCAA sanctions handed down to USC from the Reggie Bush era.
There are many mixed feelings as to how USC can and or will do under Kiffin. Some feel USC is still USC, whatever that is supposed to mean. If you look back through history, USC has down stretches just like everyone else.
Some people are of the opinion that Kiffin hasn't proven himself as a head coach and is not a very good coach. We have to wait and see what happens.
This is probably the most wide open conference and I picking it may be more difficult than any other. I think it is pretty safe to say WSU will not win, and as far as I know USC can't win it this season. You can call me a homer but I am going with Oregon again this year though schedule may come back to bite me.
This article is
What is the duplicate article?
Why is this article offensive?
Where is this article plagiarized from?
Why is this article poorly edited?