Big East Football Will Be Next to Face Armageddon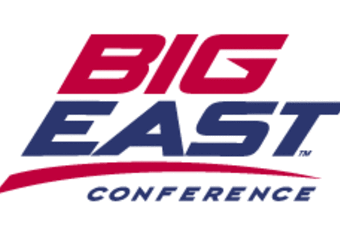 The Big East needs to take what happened to the Big 12 as a huge forewarning. The conference known for basketball will be the next domino to fall if they don't take that warning for all it's worth.
Last week when expansion rumors swirled and finally came to fruition, the Big East had one thing that it needed most: Time. The gift of time is a big one for football's current weakest BCS Conference, and they have one less luxury then the Big 12 did.
The Big East has only 8 members that compete in football, leaving them as the conference on the shakiest ground when the next round of realignment begins. As if that wasn't enough, the Big East may not have their time extended past whenever the other conferences come knocking.
The Big 12 had a negotiating point. They would have, if they had chosen to do so, bring in more teams to get back to the magical number of 12. They had the universities of Texas, Oklahoma, Texas A&M, and all of the other prestigious names needed to lure in other, less celebrated teams on short notice.
The biggest names the Big East has (on the football side of things) are arguably only Pittsburgh, Syracuse, and West Virginia. Sure, you could add the Universities of Cincinnati and Rutgers based on their recent play, but in all fairness those names probably don't even crack the Top 20 when you think of the most prestigious teams in NCAA Football.
With all of this in mind, the Big East needs to act now. They could very well be faced with the invasion taking away Rutgers, Syracuse, and maybe even Pittsburgh.
And that's if you believe that only the Big 10 is going to be making some moves. If either of the other eastern conferences make moves, it would probably mean the death of Big East football.
So, what are the solutions? Well, the Big East could do nothing and hope Jim Delaney suffers a mental breakdown. The Big East could just simply abolish it's football division, and put all of its efforts behind it's basketball glory.
But these decisions would be reckless, submissive, and especially in the case of the latter, very costly.
The final option? Expand! While there's still time. Some candidates? Well, reports have surfaced that the conference may be sending invites to Central Florida and Memphis (although, the commissioner's office quickly denied them).
This wouldn't be a bad move. UCF has had successes in football lately, and could thrive if given some better TV money, more exposure, and a natural rivalry with USF, and would give the Big East a semi-large TV market in Orlando, which could be invaluable in a quest for a mass television network.
In addition, Memphis would give them another thriving basketball program, and a football program that usually competes at a .500+ level.
In addition to the two rumored options, other programs that I believe could be in the future for Big East expansion would be teams such as Marshall, who are a name most Eastern fans identify with football; East Carolina, who have captured two straight C-USA Football titles; Miami (OH), who have shown flashes of success every now and then; or even Ohio University and West Michigan, who have been .500 football teams in the recent past.
One final name, which is both the biggest, and least likely, would be the Notre Dame Fighting Irish. It's a longshot, I admit, but Notre Dame could potentially be swayed to join the football side of the conference if it would mean saving the conference from being ripped apart at the seams.
Imagine the look on Jim Delaney's face if he knew the team he had been courting for nearly 20 years had joined the conference he was getting ready to raid—priceless.
In conclusion, the Big East needs to act now, to save the conference from losing power, money, and it's place among the BCS.
This article is
What is the duplicate article?
Why is this article offensive?
Where is this article plagiarized from?
Why is this article poorly edited?

Rutgers Football: Like this team?