College Football Recruiting 2014: Top 25 Stars, Week 2 Edition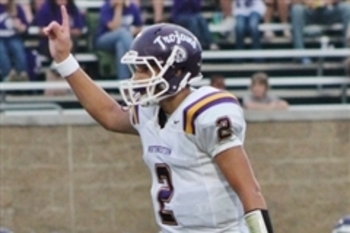 Oklahoma State quarterback commit Mason Rudolph (Rock Hill, S.C.) launched five touchdowns to lead his team to a win.
High school football action continues to heat up across the country. The regular season commenced in several states this week and continued in others regions, providing several national story lines to follow.
Individual success headlined high school matchups, as top 2014 college prospects stepped up in the spotlight. From dominant defenders to relentless running backs, there are plenty of players who picked up their respective squads with sensational efforts.
We continue our weekly rundown of premier performances, taking a peek at 25 playmakers who rose above the rest.
Keep Reading