Pros and Cons of 4-Star OT Casey Tucker's Top 6 Schools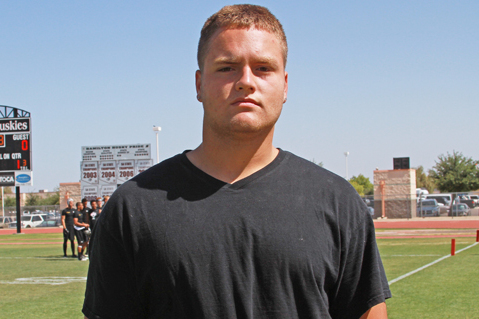 247Sports
Casey Tucker committed to USC early in the recruiting process, but the Arizona native has since backed off his Trojan pledge. Tucker has many offers, but has narrowed his list to six schools, according to a video interview with Jason Jewell of Scout.com (subscription required).
The 6'6", 270-pound offensive tackle is a nasty blocker on running plays, while also flashing solid quickness to protect the passer. The 4-star blocker is wanted by several prominent programs, but can only choose one.
Tucker could decide that his first choice was his best choice, but several Pac-12 schools are also in his ear. An SEC program on the rise would love to have him, as would one of his in-state programs.
Player evaluations are based on review of tape at Scout.com, Rivals, 247Sports and ESPNU.

Begin Slideshow

»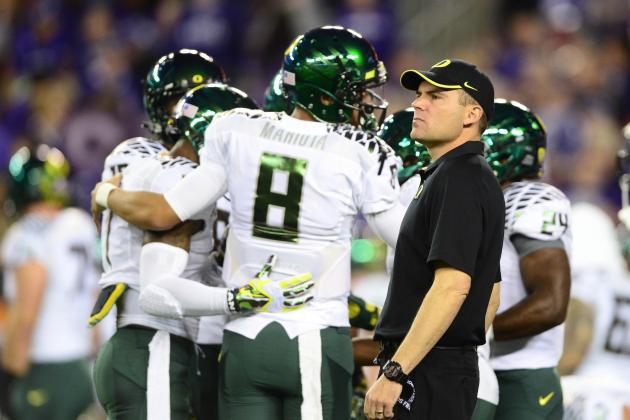 Mark J. Rebilas-USA TODAY Sports

Pros:
The Ducks have become one of the most nationally elite programs in the country in recent seasons. They annually contend for the Pac-12 title and BCS bowl births.
Oregon has outstanding facilities, solid academics and a local fanbase that supports the team like an SEC program. Tucker could make an early impact in Eugene, as well as play in an offense that scores a ton of points.
Plus the Ducks always wear neat uniforms.
Cons:
Oregon's rise to prominence has been mostly due to the emergence of former head coach Chip Kelly, who is now leading the Philadelphia Eagles. So valid questions about if new head coach Mark Helfrich can sustain Kelly's success are surrounding the program.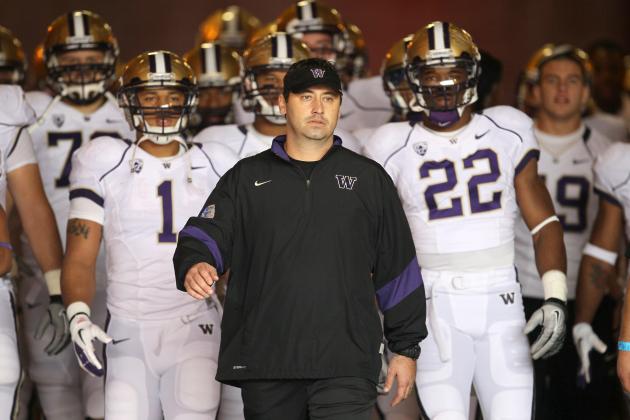 Stephen Dunn/Getty Images

Pros:
Tucker could head to Seattle, as the Huskies are ascending up the Pac-12 pecking order. Head coach Steve Sarkisian has a fabulous offensive mind, so Tucker would be part of a productive unit.
A stable of young quarterbacks are on the roster, so replacing incumbent starter Keith Price should not be an issue. Washington has a renovated stadium, young talent and receives good support from its fanbase.
A degree from the university is also not a bad thing.
Cons:
The Huskies are not a dominant program in the Pac-12, as they have not won the conference title since 2000.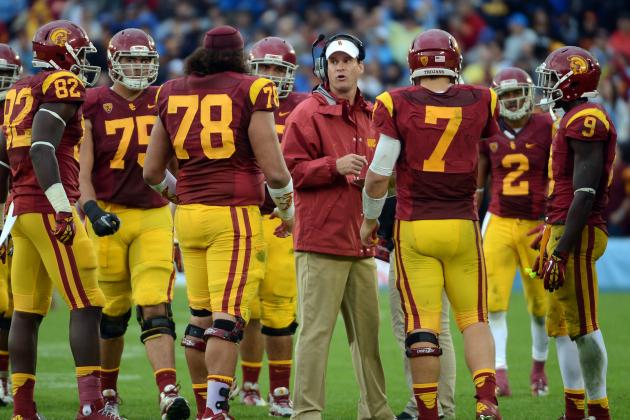 Harry How/Getty Images

Pros:
USC is one of the most storied programs in college football. The Trojans have great tradition, a history of winning and routinely sign elite talent.
Tucker would get to live in Los Angeles, while having access to outstanding facilities. The alumni of the university look after each other, the football team receives national media coverage and Tucker would play in an overwhelming amount of big games.
Proximity to home is also a positive for USC.
Cons:
Head coach Lane Kiffin is on the hot seat, and if he does not deliver a satisfying season, he could be fired. The Trojans are no longer perceived as an invincible program, as they are coming off one the most disappointing seasons in sports history.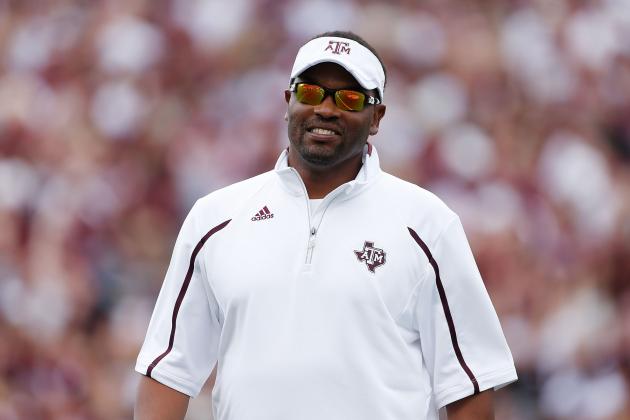 Scott Halleran/Getty Images

Pros:
A member of the SEC, the Aggies are the lone program on Tucker's list who boast affiliation with the nation's top conference. Texas A&M is one of the sexier programs in the country, as it has signed several exceptional recent recruiting classes.
Head coach Kevin Sumlin treats his players right, has a potent offensive attack and the chance to block for 2014 quarterback recruit and fellow Arizona native Kyle Allen has to appeal to Tucker.
The Aggies also have an intense fanbase that has grown in recent years.
Cons:
Sumlin could leave for an NFL team before Tucker graduates, and College Station is not close to Arizona. Tucker also has to decide if he wants to play in the physically taxing SEC.
Stephen Dunn/Getty Images

Pros:
A degree from Stanford is an unrivaled asset in the professional world. The university has an elite academic reputation, yet the football team still is one of the best programs in college football.
David Shaw is a head coach who is an alumni of the school, so he has extra passion when it comes to the program. Shaw operates a program based on maturity, intelligence and discipline.
Stanford runs an offense based on a power running game, which suits Tucker's strengths. He would also be able to stay on the West coast.
Cons:
Stanford is a demanding program, both physically and mentally. Tucker will have to make sure the culture and environment in Palo Alto fits him.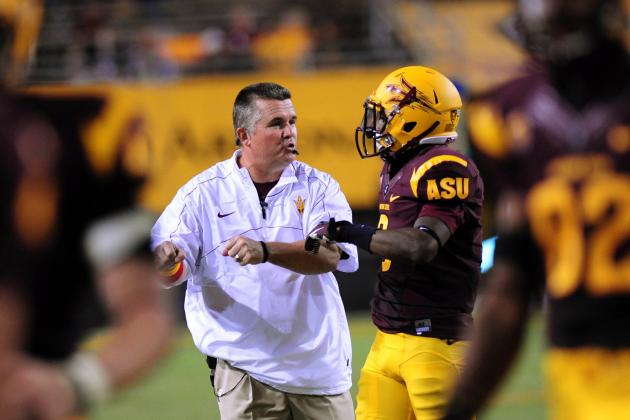 Jennifer Hilderbrand-USA TODAY Sports

Pros:
Arizona State is the local program for Tucker, as he would be able to stay close to home and play in front of his friends and family. He has the talent and skills to make an early impact for the Sun Devils, so he would not have to wait too long for playing time.
ASU is also known for its fun atmosphere, which appeals to many young adults. The program is on the rise, as head coach Todd Graham led the Sun Devils to a surprising 8-5 record in his first season in 2012.
Cons:
Arizona State is not exactly the first program elite recruits officially visit. ASU has not won the Pac-12 title since 2007 and the Rose Bowl since 1987.
Tucker could be in a better position to win at several other programs on his list.
Edwin Weathersby is the College Football Recruiting Analyst for Bleacher Report. He has worked in scouting/player personnel departments for three professional football teams, including the New York Giants and Cleveland Browns.