College Football Teams on High Upset Alert in Week 1 of 2013 Season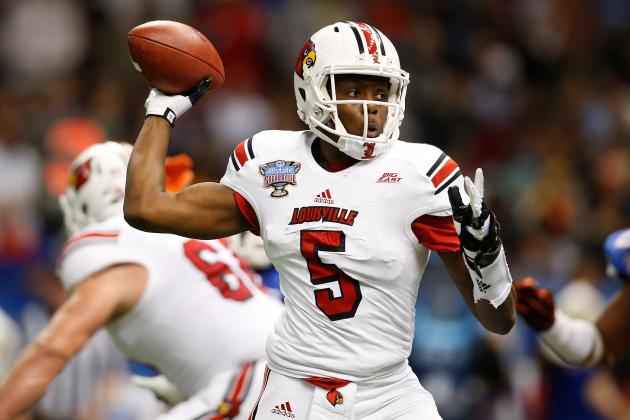 Chris Graythen/Getty Images

In Week 1 of the 2012 season, no ranked team lost to an unranked foe. An optimist might see that and suggest a trend, say that the rankings have proven accurate and predict another clean sweep for the Top 25 teams.
But a realist would disagree. A realist knows that we're due for some upsets.
It happened two years ago, when unranked Baylor beat No. 14 TCU. The year before that, No. 15 Pittsburgh fell at unranked Utah's hands. And who could forget even bigger Week 1 upsets in 2008 and 2007?
So a word of advice to this year's Top 25: Don't take solace in last year's success.
It will only set you up for failure.
Begin Slideshow

»
Streeter Lecka/Getty Images

Opponent: vs. Virginia Tech (in Atlanta)
Virginia Tech might sneak up on people this year—not Alabama, necessarily, but people. The Hokies still have a roster loaded with talent, they still have Frank Beamer around to dial up punt blocks and they still have a quarterback with the tools to be elite.
The primary factor in this game, of course, will be how Alabama plays. If the Tide take Virginia Tech seriously and come out in midseason form, the Hokies don't stand a chance. Few (if any) teams would.
But the secondary factor, should Alabama leave a crack in the door, will be the play of quarterback Logan Thomas. Now entering his final season in Blacksburg, the senior has one more chance to fulfill his potential—a potential so large that Bleacher Report's Matt Miller has previously projected him as the No. 1 overall draft pick.
If he plays like that idealized, heretofore fictionalized version (instead of last year's 7-6 Thomas), the Hokies will have a shot.
At least if Alabama doesn't bring its A-game.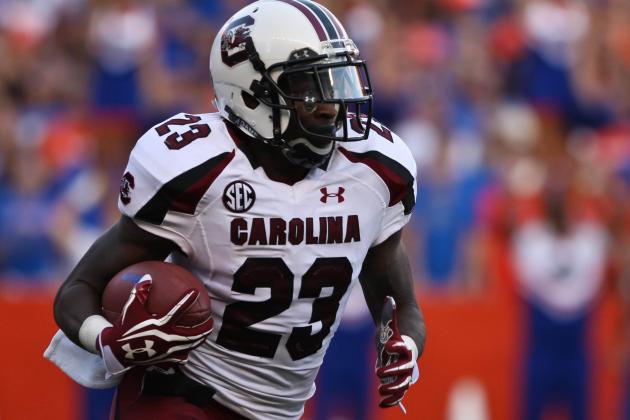 Rob Foldy-USA TODAY Sports

Opponent: vs. North Carolina
North Carolina didn't place in the first USA Today Coaches Poll, but it did receive 19 votes. That tied the Tar Heels for 37th in the country with Northern Illinois, ostensibly making them one of the hardest teams a ranked program could play in Week 1.
South Carolina is rightfully favored, but UNC won't go down without a fight. Quarterback Bryn Renner is one of the best in the nation, completing 65 percent of his passes for 3,356 yards last season, and the defense returns seven quality starters.
Most important, the Tar Heels have one of the few tackles in college football who is capable of matching up with Jadeveon Clowney. James Hurst ranks No. 13 on Bucky Brooks' list of NFL prospects (via NFL.com), was a freshman All-American in 2010 and has been an All-ACC selection the previous two years.
If he can mitigate Clowney in the passing game, UNC will be taking away what South Carolina does best. That, in any sport, is step one in pulling off an upset.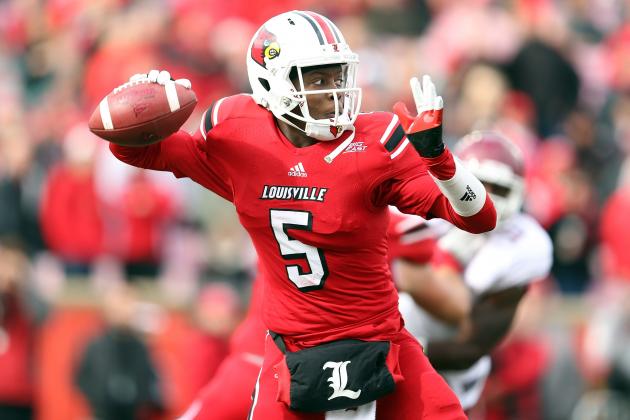 Andy Lyons/Getty Images

Opponent: vs. Ohio
Louisville's 2012 season was defined by the Sugar Bowl—both by making it (as the Big East's automatic qualifier) and by beating the Florida Gators. But the rest of its season was a tad underwhelming.
According to Football Outsiders' F/+ Ratings, the Cardinals only played six of the nation's top 70 teams during the regular season. They went just 4-2 in those games, losing to Syracuse and Connecticut and needing overtime to beat Cincinnati.
Their schedule also included a close win at home over No. 73 South Florida, which finished 3-9 but led Louisville by four with less than two minutes remaining.
Ohio ranked 68th in the F/+ Ratings, finishing the season 9-4 with a 45-14 bowl win over Louisiana-Monroe. It returns senior quarterback Tyler Tettleton and senior running back Beau Blankenship to an efficient offense that won't be intimidated by its Top 10 foe.
Plus, it's not as if Bobcats fans are strangers to upsets.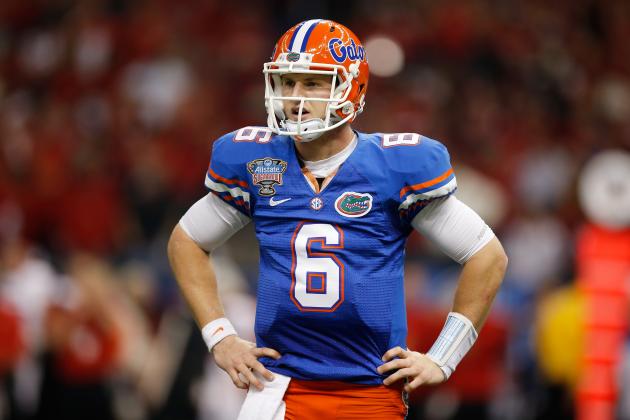 Chris Graythen/Getty Images

Opponent: vs. Toledo
Not all SEC crowds are alike. Even if The Swamp is filled to capacity on August 31 (which it will be), that doesn't mean it will have the energy of a conference game. Fans will get up for a season-opening game with Toledo, but that doesn't necessarily mean they'll get loud.
Underestimating Toledo, though, would be a bad idea. The Rockets went 9-3 in the regular season last year and posted a 6-2 record in #MACtion. They opened the season with a true road game against a power-conference team—sound familiar?—and took Arizona to overtime before losing 24-17.
This year Toledo returns nine offensive starters, including four offensive linemen and a near-1,500-yard rusher in David Fluellen. Florida's young defense is expected to be good, but it won't be afforded a chance to ease into form.
Instead, the Rockets will give it trial by fire.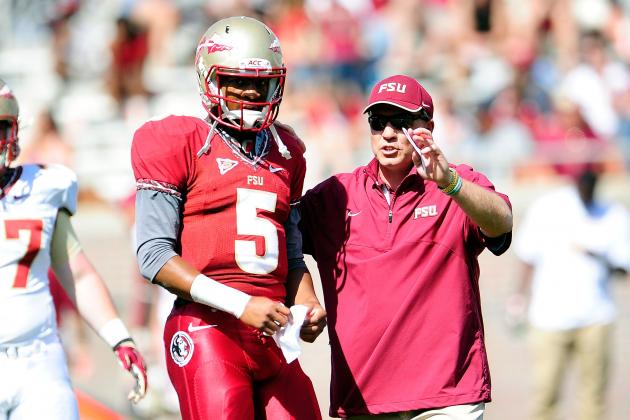 Stacy Revere/Getty Images

Opponent: at Pittsburgh
If Jameis Winston is indeed named the starting quarterback, he won't be eased into action.
Whereas most blue-chip prospects at high-profile schools get to start their career with a cupcake, Winston and the Seminoles will travel for a true road game at Pittsburgh.
It's the Panthers' first game in the ACC, which should energize the crowd even more than a normal season opener. Pittsburgh will want to make a statement with its conference premiere, and with All-American candidate Aaron Donald on the defensive line, it has the bodies to make Winston's debut a rocky one.
In addition to Donald, Pitt returns seven other defensive starters from a unit that ranked 45th in Football Outsiders' F/+ rankings. Now in their second season under Paul Chryst, the Panthers should have the continuity needed to play with confidence.
That could give any young quarterback trouble—even one as gifted as Winston.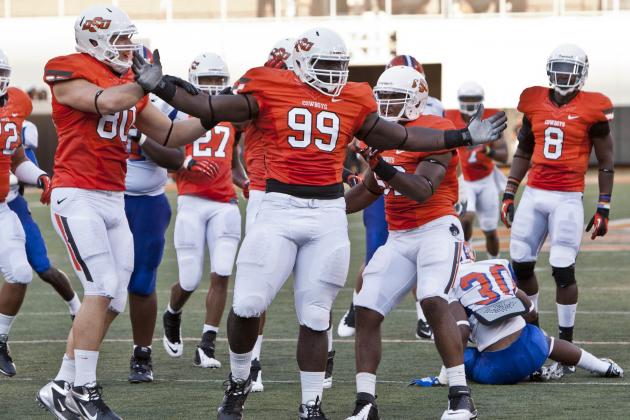 Richard Rowe-USA TODAY Sports

Opponent: vs. Mississippi State (in Houston)
The spread of this game remains to be seen. But even if the SEC bias pores into Vegas' line, Oklahoma State will almost certainly be medium-to-big favorites.
The Cowboys are, after all, ranked 14th in the Coaches Poll and first in the Big 12 by conference-specific media. They return 15 starters from a team that underachieved last season but finished the year on a high note, winning the Heart of Dallas Bowl by 44 points over Purdue.
Conversely, Mississippi State ended last year with one of its ugliest performances, a turnover-ridden loss to Northwestern in the Gator Bowl. But that can't completely diminish its 8-4 regular season, especially playing out of the SEC West.
Postseason notwithstanding, the Bulldogs have won 13 consecutive nonconference games. Oklahoma State is a cut (or five) above that previous competition, but MSU's early-season success cannot be ignored.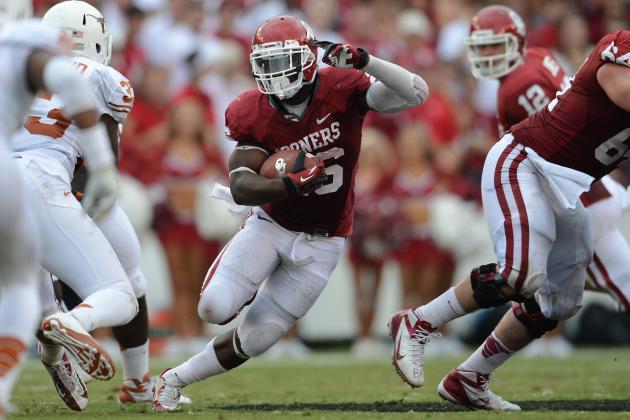 Matthew Emmons-USA TODAY Sports

Opponent: vs. Louisiana-Monroe
The Warhawks are no stranger to this position. They opened last season against a highly ranked power-conference team, beating Arkansas 34-31 and starting the tailspin that was the Razorbacks' 2012 season.
Things are a little bit different this time around. ULM will play Oklahoma on the Sooners' real home turf, not a nearby secondary field. But it also has 17 starters returning from an 8-5 team, giving its players more confidence than they might have enjoyed against the Razorbacks.
In the season opener, Oklahoma will be breaking in a new quarterback and a spate of defensive starters. The Warhawks will have a group of seasoned veterans with specific upset experience.
That should be enough to make Sooners fans worry...at least a little bit.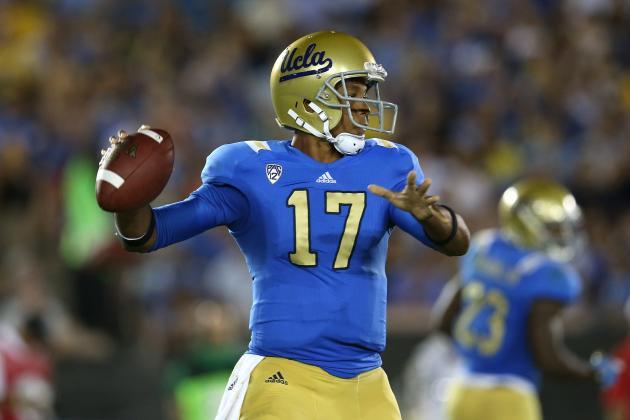 Stephen Dunn/Getty Images

Opponent: vs. Nevada
UCLA is a better team than Nevada, and it also has home-field advantage. But in Cody Fajardo, the Wolf Pack might have the game's best offensive player—and in football, a quarterback of his skill set can be the great equalizer.
Fajardo passed for 2,786 yards last season, rushed for 1,121 more and was responsible for 32 touchdowns, 12 rushing and 20 passing. Nevada went just 7-6, which is better than it sounds in the tough Mountain West, but those seven wins included a Week 1 victory at Cal, where Fajardo accounted for more than 300 yards of offense.
This year, Fajardo will try to open the season by beating another Pac-12 team on the road. UCLA will prove to be a tougher test than Cal. But if the Bruins don't take Nevada seriously, this could be closer than expected.
Follow Brian Leigh on Twitter @BLeighDAT