Best NFL QBs the Big 12 Has Produced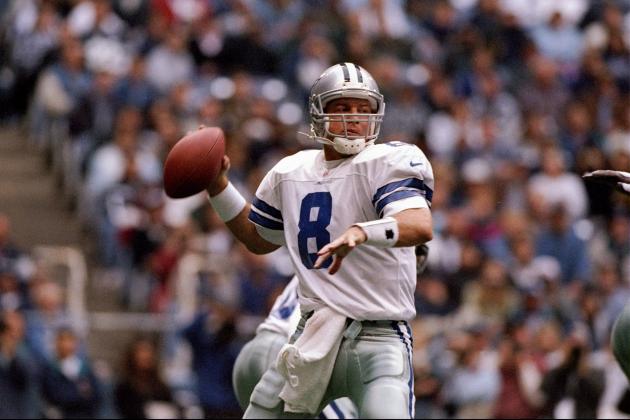 Stephen Dunn/Getty Images

The Big 12 is considered the ultimate quarterback conference. Teams are pass-happy more than ever, throwing the ball more than 500 times in a single season. Programs such as Oklahoma and Texas are just a couple of the schools that have seen many quarterbacks break passing records and go on to the NFL.
But how many have actually had successful careers?
The list may actually surprise you. One prestigious school hasn't yet produced an elite NFL quarterback, while less popular programs have produced a few. These players have been selected to Pro Bowls, led the NFL in passing yards and some are members of a franchise Hall of Fame.
Begin Slideshow

»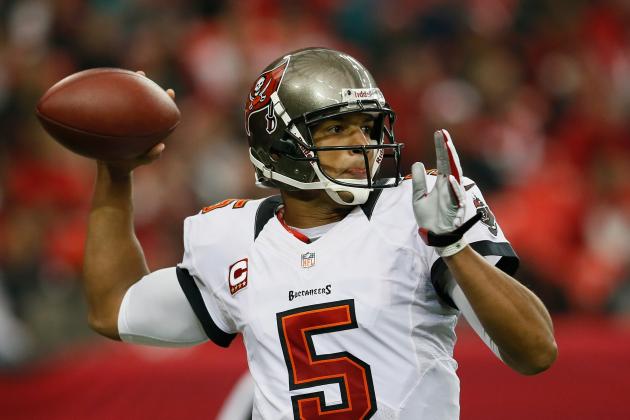 Kevin C. Cox/Getty Images

Josh Freeman, Kansas State
Freeman is beginning to put things together in Tampa Bay. He had his best season last year with 4,065 passing yards and 27 touchdowns. He still needs to develop consistency, but he is still a young quarterback who is just now entering his fifth year. If he continues to grow, the potential to be one of the league's best is clearly there.
Ryan Tannehill, Texas A&M
One of many young quarterbacks expected to take the league by storm, Tannehill wasn't shabby in his rookie season, throwing for 3,294 yards and 12 touchdowns. He makes quick decisions and has plenty of arm strength. There is a lot of upside, and with new weapons around him like Mike Wallace, Tannehill is somebody to keep an eye on.
Robert Griffin III, Baylor
Griffin was everything most thought he would be in his rookie season. He completed an impressive 65 percent of his passes, threw for 3,200 yards and ran for an extra 815 yards. He is a playmaker with the ball and can really put a team on his back. The sky is the limit for Griffin, as he has future star written all over him.
Sam Bradford, Oklahoma
Don't give up on Bradford just yet. He is only entering his fourth season and really hasn't had many weapons around him in St. Louis. This should change with Stedman Bailey and Tavon Austin now on the roster. Bradford has the skill set to get the job done and is finally beginning to have the pieces around him. This season will tell a lot about where his career is heading.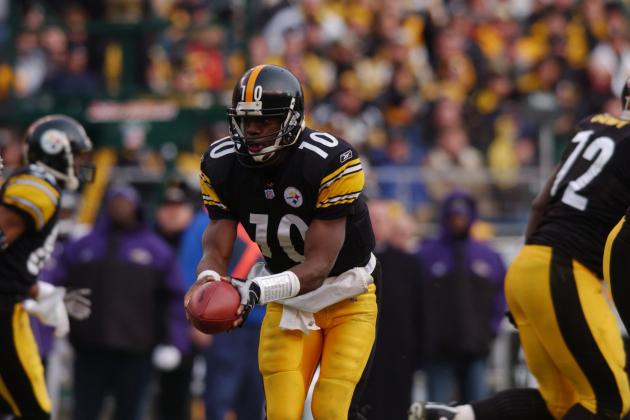 Doug Pensinger/Getty Images

Kordell Stewart had the potential to become great, but could never seem to put it all together. However, he still provided great memories and flashes of greatness in a short period of time.
Stewart made his mark for the Pittsburgh Steelers from 1995 to 2002. He led the team to an 11-5 record in his first season as a starter in 1997. He was known for his dual-threat ability and earned the nickname "Slash" for his shifty running style. He finished his career with 14,746 passing yards, 77 touchdowns, 2,874 rushing yards and 38 rushing touchdowns.
Stewart's interception total (84) always seemed to be his downfall and was the reason he struggled to hold onto a starting job. Still, he was exciting to watch, and he helped open doors for some of the running quarterbacks you see today.
He was a one-time Pro Bowl selection in 2001.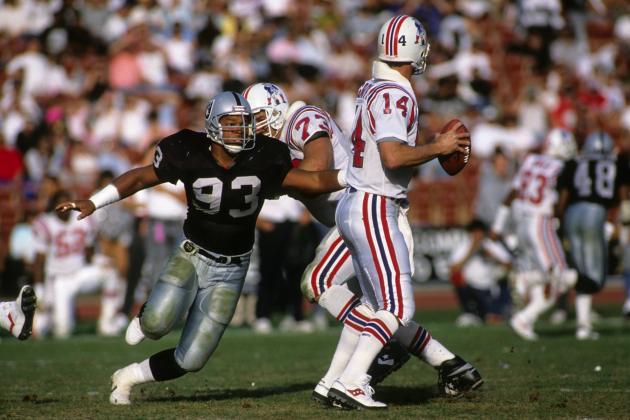 George Rose/Getty Images

Steve Grogan is the forgotten man when it comes to great New England Patriot quarterbacks. Most think of Tom Brady and Drew Bledsoe right away, but Grogan also had a productive career for himself.
He played 16 years for the franchise, completing 52.3 percent of his passes, throwing for 26,886 yards and 182 touchdowns. He is third in franchise history in passing yards and second in touchdown passes. Grogan was also a solid athlete, racking up 2,176 rushing yards and 35 rushing touchdowns. His rushing touchdown total is fourth in Patriots history.
Grogan was selected to the Patriots Hall of Fame in 1995.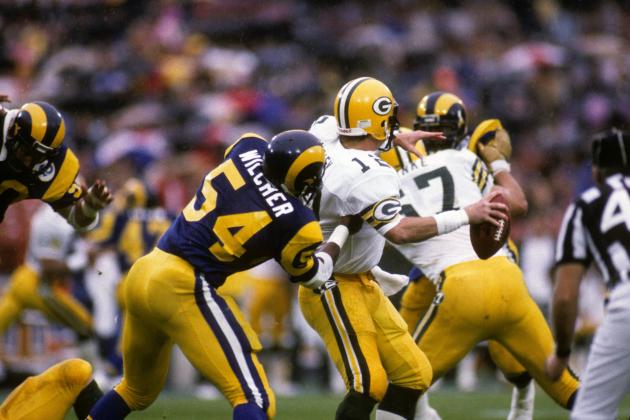 George Rose/Getty Images

Lynn Dickey is only behind three Packers for most passing statistical categories in franchise history. That would include Aaron Rodgers, Bart Starr and Brett Favre. That's great company.
Dickey spent four of his 13 years seeing limited playing time with the Houston Oilers. He was then traded to Green Bay in 1976 when everything began to change for his football career. Dickey developed into a gunslinger, throwing the ball up to 400 times a season. He led the NFL in passing yards (4,458) and passing touchdowns (29) in 1983.
He finished his career with 23,322 passing yards and 141 touchdowns.
Dickey was a one-time All-Pro and is a member of the Green Bay Packers Hall of Fame.
You could make a valid case that John Hadl should be in the NFL Hall of Fame. His San Diego Chargers teammate, Lance Alworth, was inducted. Who do you think was throwing him the football most of the time?
Hadl is a Chargers legend, as he spent 11 of his 15 years with the franchise. Playing from 1962 to 1977, Hadl led the league in passing yards three times, completions twice and touchdown passes twice. His passing yards total of 33,503 yards is good for 23rd all-time, while his passing touchdowns mark of 244 is 17th most.
Hadl was a four-time AFL All-Star, two-time Pro Bowl selection and is a member of the San Diego Chargers Hall of Fame. The numbers also show that he should have been inducted into the NFL Hall of Fame long ago.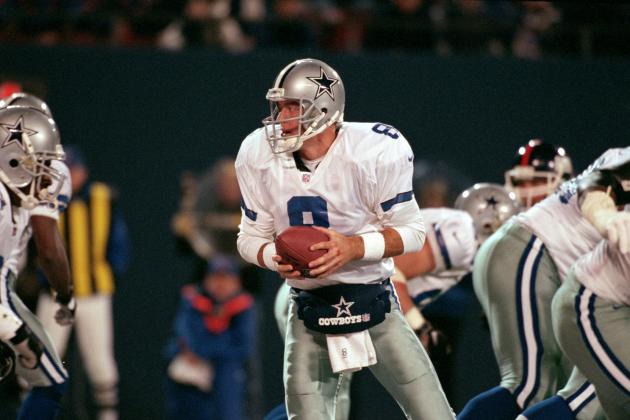 Ezra Shaw/Getty Images

Troy Aikman was just one of many great quarterbacks in Dallas Cowboys history. He spent his whole 12-year career with the franchise and won three Super Bowls. He is also a member of the Dallas Cowboys Ring of Honor and was inducted into the NFL Hall of Fame in 2006.
Aikman was one of the more consistent quarterbacks of the '90s. He topped 2,500 passing yards in nine seasons, and his career total of 32,942 yards is good for 27th all-time. He also threw 165 touchdowns and finished with a 61.5 career completion percentage, which is 23rd highest in league history.
Aikman was part of some legendary Cowboys teams. He was also a six-time Pro Bowl selection and three-time All-Pro.