2014 College Football Recruits Destined to Redshirt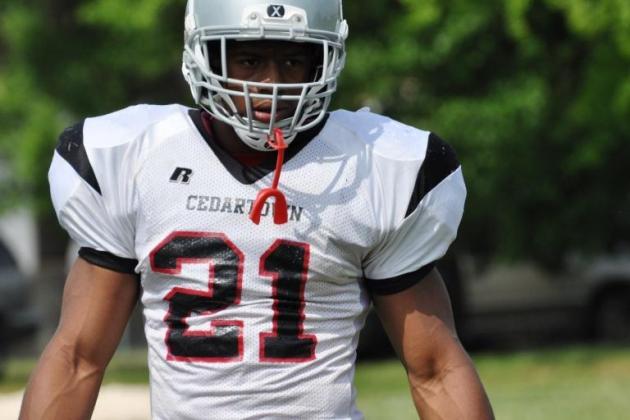 247Sports
All recruits want to play and they want to play right away. However, some of them are not physically or mentally ready to make the direct jump from high school ball to the college game.
In other instances, some recruits pick schools who have a logjam at their position on the depth chart. Perhaps the school just signed a hot-shot recruit last year who happens to play the same position as the current year's prospect or a redshirt year will be good to adjust to the scheme.
Several quarterbacks are on this list, as the talented signal-callers will all face uphill climbs for early playing time at their respective schools. A running back headed to an SEC school has all the skills needed to play as a true freshman, but it appears he won't be needed in 2014.
A pair of offensive linemen will be starters one day, but won't be next season.
Player evaluations are based on review of tape at Scout.com, Rivals, 247Sports & ESPNU.

Begin Slideshow

»
Andrews, who has excellent height for a pass-catcher at 6'6", is a "tweener." He plays receiver for Desert Mountain High School in Arizona and catches passes for Texas A&M commit Kyle Allen, but Andrews may be redshirted due to a position change.
He lacks the speed and explosive separation quickness needed to detach from sticky cover corners. Andrews will likely be moved to tight end at he next level, therefore he needs to add more bulk to his frame to hold up as a blocker.
Andrews, who is a wide open recruit, has a chance to still be a good contributor in college, but do not expect him to make an early impact.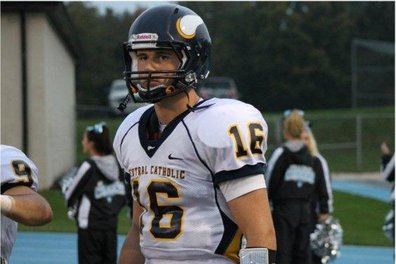 247Sports
Cosentino, who is only 215 pounds, is a 6'6" quarterback who needs time in a strength and conditioning program. The added bulk and strength with help him get more velocity on his throws and improve his deep ball ability.
Another reason why the Pittsburgh quarterback will redshirt is because he is headed to Florida State and starter Jameis Winston will be fully entrenched as the leader of the Seminoles' offense.
Jimbo Fisher will hold Cosentino back a year to give the young signal-caller a chance to settle in slowly in Tallahassee.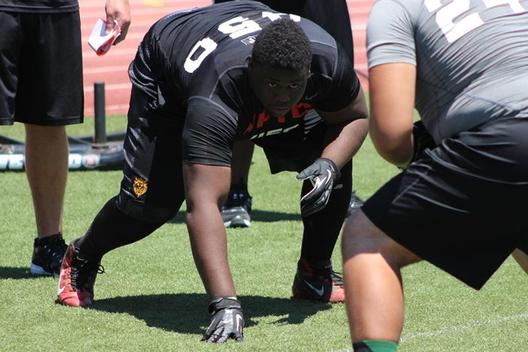 247Sports
Smallwood, who is committed to USC, is a solid prospect but he lacks the overall "wow" ability to earn snaps as a freshman. Smallwood will be a solid contributor to the Trojans before he leaves, but he's better off spending his initial college season working on his game.
USC, who signed 5-star defensive lineman Kenny Bigelow in 2013, has good talent on its defensive line depth chart. Smallwood would be best served by playing on the scout team and getting accustomed to the speed of the college game in year one of his reign in Troy.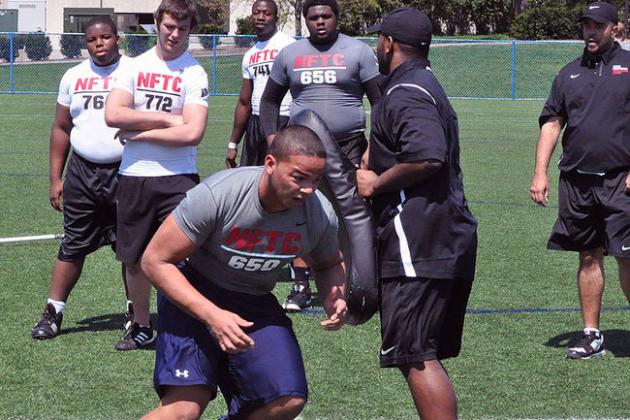 247Sports
Nelson and Mustipher are two of the top players in the Notre Dame recruiting class. The pair of offensive linemen are future starters up front for Brian Kelly.
However, the Irish have signed more than seven offensive linemen from 2012 and 2013 recruiting. Several seasons down the line Notre Dame will roll out Nelson and Mustipher in its starting line up, but it will not be in 2014.
Scarbrough, who can play running back or wide receiver, is committed to Alabama. With the Tide piling up elite offensive skill position talent over their past several recruiting classes, the depth chart is loaded.
In 2013, Alabama signed four running backs who could have all went elsewhere to play as freshmen. The Crimson Tide, who have signed seven wide receivers in their past two recruiting classes, also are loaded with young talent on the offensive perimeter.
Scarbrough should expect to redshirt as a freshman, no matter what position he plays.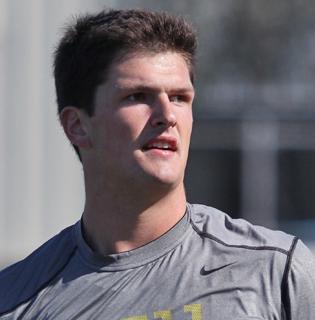 247Sports
Speight, who is committed to Michigan, has the physical tools to make an early impact. However, with the Wolverines signing Shane Morris is their previous recruiting class, there will not be much of an opportunity to play in as a freshman.
Speight, who is from Virginia, does however possess the skill set needed to challenge Morris. He is a 6'6", 230-pound passer with good field vision, a quick release and throws accurate passes. However, Morris will have an advantage due to having a full year to digest Al Borges' playbook by the time Speight arrives in Ann Arbor.
Edwin Weathersby is the College Football Recruiting Analyst for Bleacher Report. He has worked in scouting/player personnel departments for three professional football teams, including the New York Giants and Cleveland Browns.