Power Ranking 2013 Finalists for Elite 11 QB Competition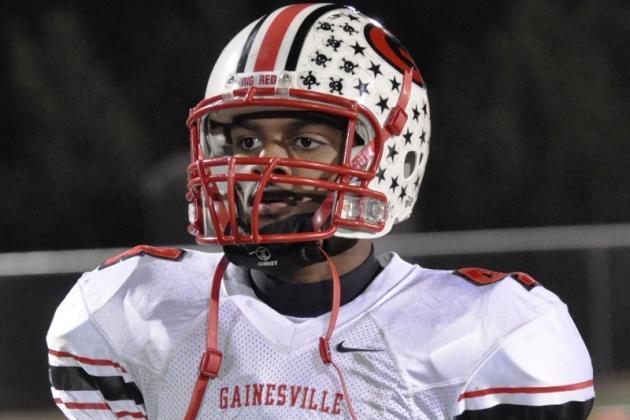 247Sports
According to Tyler James, the Notre Dame recruiting writer for the South Bend Tribune, the finalists have been named for the 2013 Elite 11 Finals. Scheduled to take place towards the end of this month, the Elite 11 camp is the most prestigious off-season event for high school quarterbacks.
More than 700 high school signal-callers competed at various locations across the country to earn a "golden ticket" invite to the finals at Nike headquarters. In recent years, 24 have been invited back, but only 18 made the cut this year.
While there were several notable snubs left off the final list, the 2013 line up features the best of the best in the country. A big strong-armed quarterback from Oklahoma, an athletic passer from Georgia and perhaps even Johnny Manziel's future replacement all will be competing at the Elite 11 Finals.
Player evaluations are based on review of tape at Scout.com, Rivals, 247Sports & ESPNU.

Begin Slideshow

»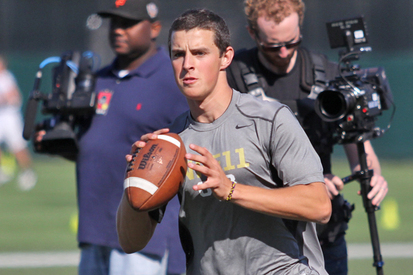 247Sports
Mahalak, who is from Marin Catholic High School in California, has very limited experience as a quarterback. His senior season will be his first year as a starting quarterback.
However, he flashes a good skill on tape. Mahalak, who is 6'3" and 190 pounds, has great delivery quickness and ball placement skills. He has the mobility to run a spread-option offense and execute zone-read plays.
Mahalak is committed to Oregon.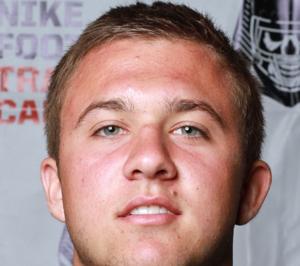 247Sports
Rubenzer, who is from Arizona, is a scrappy dual-threat quarterback. He has thrown for more than 5,300 yards in his career and rushed for more than 1,400, totaling 83 TDs to only 10 interceptions.
He is not an impressive player when going through the initial hoof test, as he stands just 6'0" and 186 pounds. However, Rubenzer has good mobility, can make throws on the run and has good accuracy.
Rubenezer is headed to California.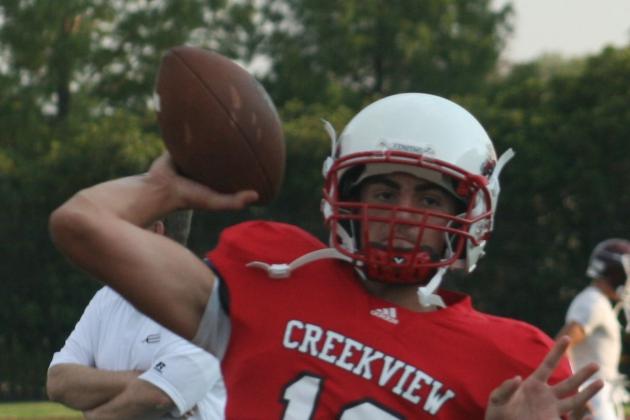 247Sports
Blough, who is from Creekview High School in Texas, came into this offseason a lower-tiered passer. Everything changed when went up to the Chicago Elite 11 workout this spring and held his own in a talented field.
Blough, who is 6'1" and 187 pounds, has good footwork, makes quick reactions under pressure and shows a quick delivery. He is committed to Purdue.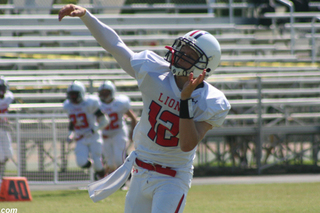 247Sports
White, who is from University School of Nova South in Florida, is a great ball-handler. He can work under center, take a snap and quickly get to his launch point or crisply operate out of the shotgun.
White, who is 6'1" and 200 pounds, has limited size but great release quickness. He understands importance of manipulating defenders with his eyes and has more than adequate arm strength to get the football to targets.
White has offers from several mid-major programs.
247Sports
Collier, who is from Lee County High School in Georgia, get over-shined by Peach State passer Deshaun Watson but is talented player nonetheless. Although he has some raw elements to his game, with college seasoning Collier, who is 6'4" and 208 pounds, could develop into a good one.
With his ability to see over the rush, push the football downfield with velocity and accuracy, Collier is an interesting dark horse in the Elite 11 finals. His recruitment could heat up with a good showing at the camp.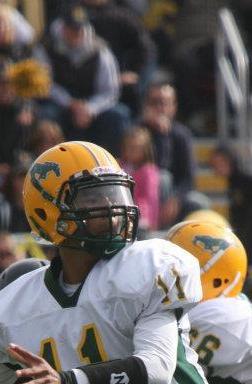 247Sports
Wilkins, who is from San Francisco, is a quarterback prospect who has grown as a player. Although he has the escapability to get out of traffic in the pocket, he displays a knack for hanging tough and making throws under duress.
Wilkins, who is 6'2" and 183 pounds, has solid arm strength and plays with a calm demeanor. He can make accurate throws to the intermediate level of the field and can buy time with his legs.
Wilkins is committed to Arizona State.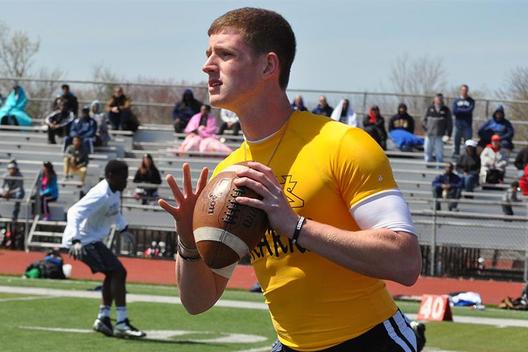 247Sports
Ford, who was 2013 Penn State signee Adam Breneman's high school quarterback, parlayed a strong showing at the D.C. Elite 11 workout into a golden ticket invite. As junior, Ford had an impressive 35-9 TD-INT ratio.
The lefty, who is 6'2" and 187 pounds, is a solid Keystone State field general. Ford has good fundamentals in the pocket, plays with a controlled demeanor and makes good decisions.
Ford is committed to Virginia Tech, per 247Sports.
247Sports
Kizer, who is 6'5" and 208 pounds, is a candidate to rise up recruiting boards. He has natural talent and just needs to get with a full-time college quarterbacks coach to refine his game.
The dual-threat signal-caller, who is from Central Catholic High School in Ohio, has great arm strength. He can attack all areas of the field and displays the athleticism and agility to make dazzling plays as a runner.
Kizer has committed to Notre Dame, per 247Sports..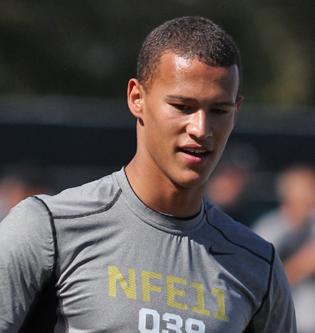 247Sports
Kaaya, who is from Southern California, attends Chaminade College Prep High School in the San Fernando Valley. He is one of the best ball-handlers in the country at the quarterback position.
A big quarterback at 6'4" and 213 pounds, Kaaya makes good pre-snap reads. He has a quick throwing motion and can delivery strikes with good arm strength. Kaaya, who is a pure pocket-passer, has as much awareness on the field as any quarterback in the country.
Kaaya is committed to Miami.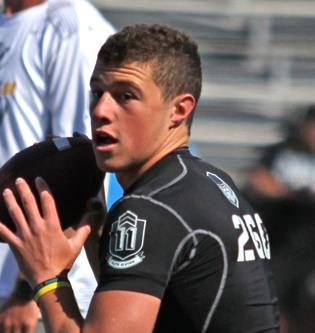 247Sports
Carta-Samuels, who is from Northern California, is one of the top passers on the West Coast. Part of what makes him a good high school quarterback is his high school offense requires him to often be under center.
This has developed his footwork and drop speed, as Carta-Samuels routinely gets away from the snapper and to his launch point quickly. Carta-Samuels, who is 6'2" and 220 pounds, has good arm strength and flashes great ball placement skills.
He is committed to Vanderbilt.
Barker, who is out of Conner High School, is the best player in Kentucky. He is coming off a junior season where he scored 40 total TDs and only tossed seven interceptions.
Barker, who is 6'4" and 210 pounds, has a great physical set of tools. He is an above-average athlete who has the ability to deliver the football with authority to the deep levels of the field.
Barker, who is committed to Kentucky, throws a catchable ball and puts it where his targets to gain extra yardage after the catch.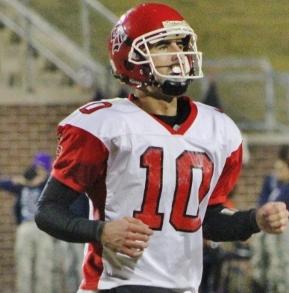 247Sports
Park, who has thrown for 43 career TDs, plays for Strattford High School in South Carolina. He may not look like the ideal quarterback on the fundamentals video, but this is a guy who gets the job done.
Park, who stands 6'3" and 202 pounds, has good mobility and arm strength. He can shoot the football out in a flash due to a quick release and is a sound decision-maker.
Park is headed to Georgia.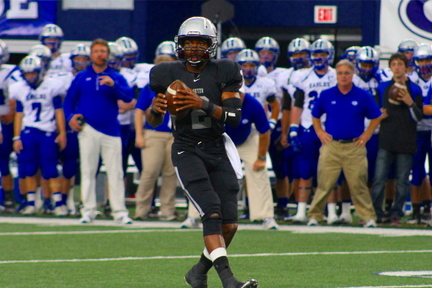 247Sports
Heard, who is committed to Texas, ran and passes for more than 2,000 yards each as a junior. A Texan, Heard scored 52 total TDs and threw just seven interceptions last fall.
Perhaps the headliner of Mack Brown's class, Heard will be coming to the Elite 11 Finals to win the MVP award. He has good arm strength, can make accurate throws on the move and should hold his own during the chalk-talk sessions.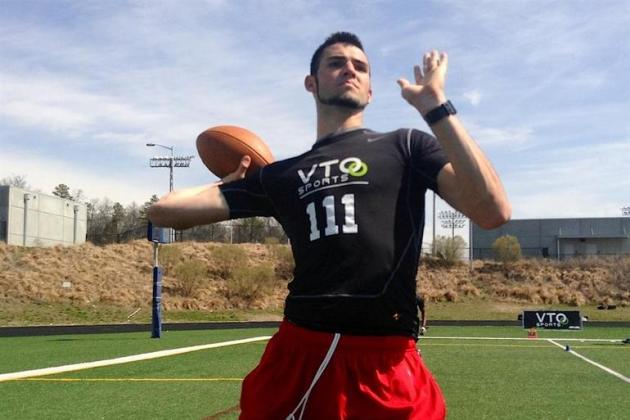 247Sports
Grier, who is committed to Florida, will be the talk of many Gator fans' conversations. He could be the quarterback of the future in Gainesville and his performance at the finals will be scrutinized.
Grier, who is 6'3" and 180 pounds, threw for 10 TDs in a single game as a junior. Aside from throwing for more than 5,700 yards and 69 TDs last season, Grier added another 813 yards and eight scores.
His combination of above-average arm strength, good accuracy and anticipation skills should help the North Carolina native perform well at the camp.
Chryst, whose father Geep is the San Franscisco 49ers' quarterbacks coach, has an excellent pedigree. His uncle, Paul, is the head coach at Pitt.
Chryst, who is from Palo Alto in Northern California, has a 6'4", 215-pound frame. He shows an over-the-top delivery and can get the ball to receivers with zip. Chryst, who understands that he doesn't have to throw a touchdown strike on every play, makes good decisions and will check down when he has to.
Stanford could be a great landing spot for him.
Allen, who is from the suburban Phoenix area of Scottsdale, is committed to Texas A&M. He is a passer who gets by on rhythm, timing, anticipation and accuracy.
Allen, who stands 6'2" and 197 pounds, has only adequate size and arm strength. However, he can scan the field, work through his progressions and use his great ball-placement skills to beat defenses.
Allen is great at throwing into windows before they are completely open and should be an interesting fit in Kevin Sumlin's offense.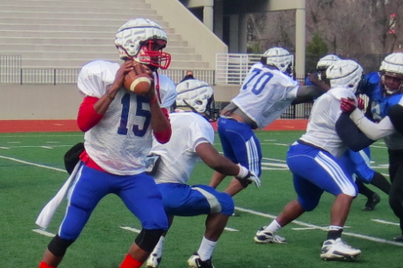 247Sports
Watson, who is committed to Clemson, is regarded by many to be the best player in Georgia. He has grown as a quarterback each season and his senior year should his best.
Watson, who is 6'3" and 200 pounds, was remakably productive as a junior. He threw for more than 4,000 yards, 50 TDs and only eight interceptions last season. As a runner, he totaled 1,441 yards and 24 scores.
Watson has a great arm, shows poise in the pocket and makes quick decisions. He can pitch deep balls, complete intermediate passes and also has the ability to make plays with his legs.
Cornwell, regarded as the top quarterback by many publications, just received a fifth year of eligibility to play in Oklahoma. He should light up competition in the Sooner State this fall.
Cornwell, who is 6'5" and 230 pounds, will enter the Elite 11 Finals as the top prospect. He has impressive arm talent and is a big, stationary thrower. Cornwell is not the most mobile quarterback in the world, but has excellent arm strength, field vision and accuracy.
Alabama is where Cornwell will play college football.
Edwin Weathersby is the College Football Recruiting Analyst for Bleacher Report. He has worked in scouting/player personnel departments for three professional football teams, including the New York Giants and Cleveland Browns.