Big Games Top College Football Recruits Should Want to Attend in 2013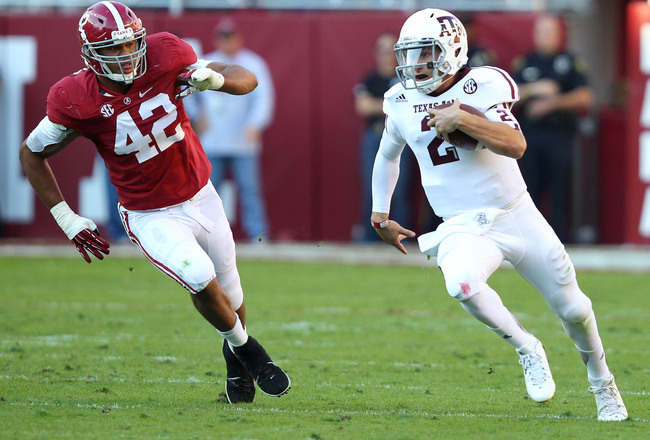 Mike Zarrilli/Getty Images
The 2014 college football season has a spectacular lineup of games. As the BCS era comes to an end, college football evolves and big business entrenches itself more in the sport, recruiting will only become more critical.
Recruits pay close attention to college football games, as many of them are fans at heart. Programs love to set up big recruiting weekends around a big game, and many will take place this year. The SEC features so many potential big games that recruits in its region will be torn on which to attend.
Not to just discuss big SEC games—several other big matchups will be taking place across the country as well. These are games that recruits may want to attend not just to visit the campus, but also to have a good seat.
Note: Info regarding the school considerations of recruits comes from 247Sports.com.
Miami vs. Florida, September 7th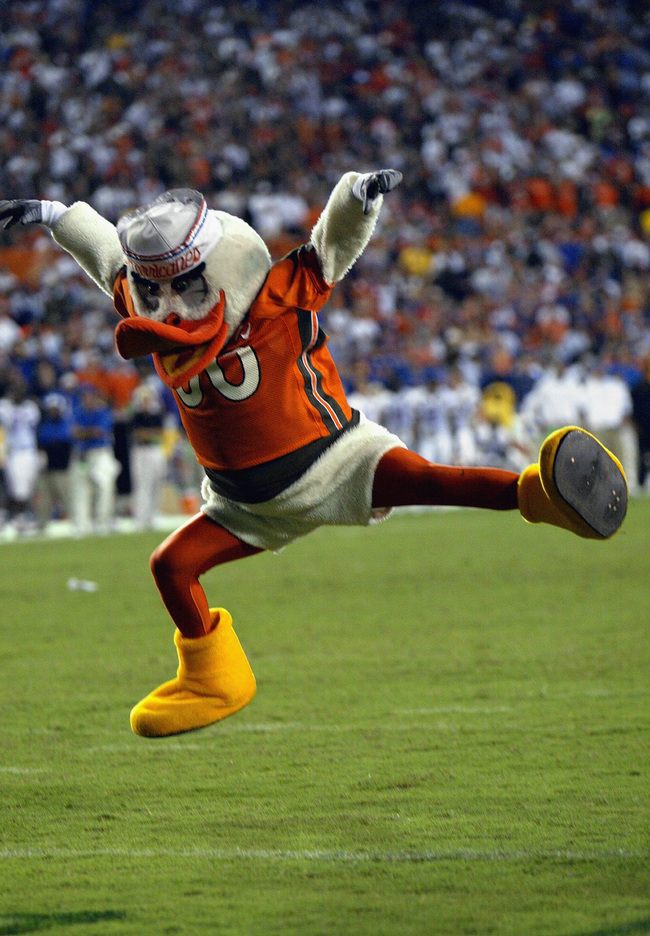 Eliot J. Schechter/Getty Images
The Miami Hurricanes will renew their bitter in-state rivalry with Florida in early September. With these two programs routinely bumping heads on the recruiting trail, many recruits attending this game will likely be considering both schools.
Recruits like defensive tackle Khairi Clark, receiver Ermon Lane and linebacker Dwight Williams should consider attending this matchup.
Michigan vs. Notre Dame, September 7th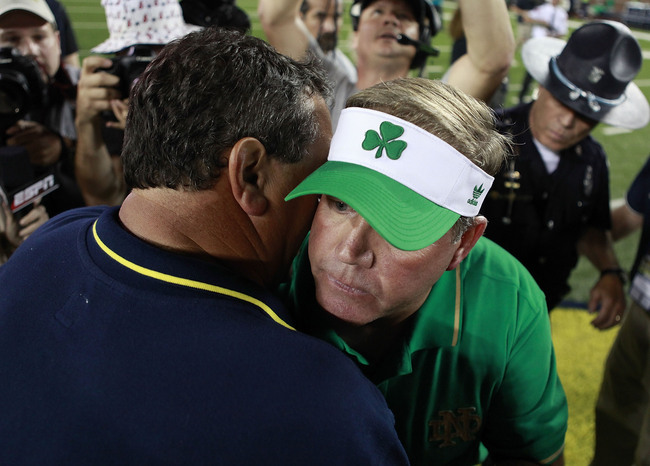 Leon Halip/Getty Images
An annually anticipated game, once again, the Irish and Wolverines will square up on the field. The Big House will be shaking, as Brian Kelly will bring his refreshed Notre Dame team to Ann Arbor.
This should be an early must-see game for many recruits, including defensive end Da'Shawn Hand, cornerback Jabrill Peppers and receiver Artavis Scott.
Texas A&M vs. Alabama, September 14th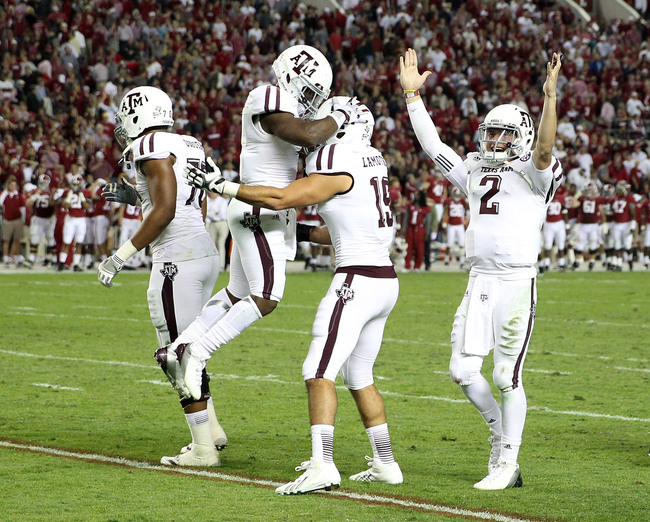 Mike Zarrilli/Getty Images
Nick Saban will bring his Crimson Tide team to College Station in the middle of September, where he'll no doubt be looking for revenge after the Aggies upset Alabama in Tuscaloosa last year.
This will be a game of in-game adjustments, as containing 2012 Heisman Trophy winning quarterback Johnny Manziel will undoubtedly be the key to success for 'Bama.
Texas A&M should see recruits such as linebacker Hoza Scott, defensive back Nick Harvey, quarterback Kyle Allen and defensive end Myles Garrett at this game.
LSU vs. Florida, October 12th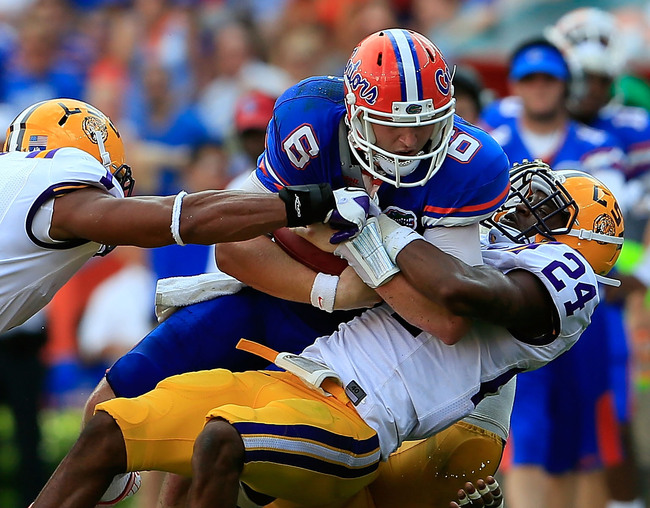 Sam Greenwood/Getty Images
The SEC is the top conference in football, and almost every game is a matchup of heavyweight programs. However, this game in particular is a match up of juggernauts.
Florida boasts a good defense that features speed, athleticism and quickness. LSU has a new offensive coordinator in Cam Cameron, so this game will be a great test in Baton Rouge.
Wide receiver recruit Speedy Noil should circle this one his calendar; so should linebacker Clifton Garrett.
Notre Dame vs. USC, October 19th
Gary A. Vasquez-USA TODAY Sports
The Irish traditionally schedule many recruits to visit South Bend whenever they host the Trojans. USC is one of Notre Dame's biggest rivals, and the game is a good showcase of an electric game-day atmosphere at Notre Dame Stadium.
Brian Kelly should receive a great amount of interest in attending this game from recruits such as tight end Tyler Luatua, athlete JuJu Smith, receiver Michiah Quick and offensive lineman Braden Smith.
Florida State vs. Miami, November 2nd
Steve Mitchell-USA TODAY Sports
The ACC race will be heavily affected by the outcome this game. Florida State and Miami are also dominant recruiting programs who fight over many of the same prospects.
Recruits such as offensive tackle David Sharpe, cornerback Jalen Tabor and offensive tackle Damian Prince should attend this game. Seeing the athletes who will be on the field up close will give those three recruits an excellent idea of the speed of college football.
Alabama vs. LSU, November 9th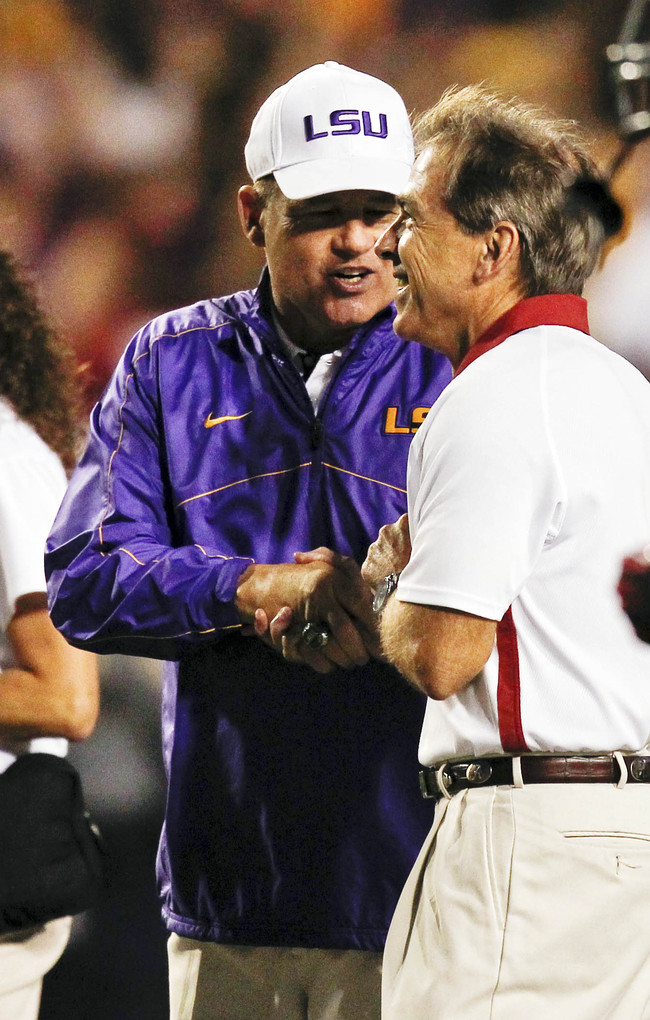 Derick E. Hingle-USA TODAY Sports
Do not be surprised if this game once again has national championship implications. The Crimson Tide and Tigers always give the public an excellent display of classic SEC-style football.
The two programs are tussling over several elite recruits who should be at this game: running back Leonard Fournette, offensive tackle Cameron Robinson and cornerback Tony Brown.
Quarterback David Cornwell should also want to attend this game.
LSU vs. Texas A&M, November 23rd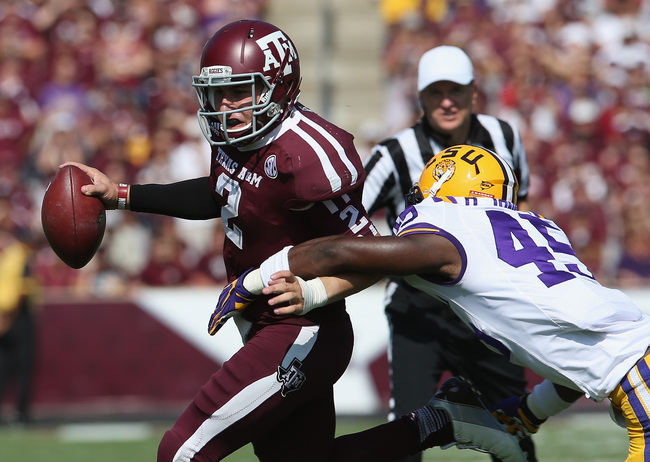 Ronald Martinez/Getty Images
In a game that will be pivotal in the SEC West division, Johnny Football will get another shot at the athletic LSU defense. The Aggies and Tigers locked up in College Station last year and played an exciting game.
Cornerback Tony Brown, linebacker Clifton Garrett, receiver Speedy Noil, running back Leonard Fournette, offensive tackle Cameron Robinson and cornerback Adoree' Jackson could be faces on the sidelines.
USC vs. UCLA, November 30th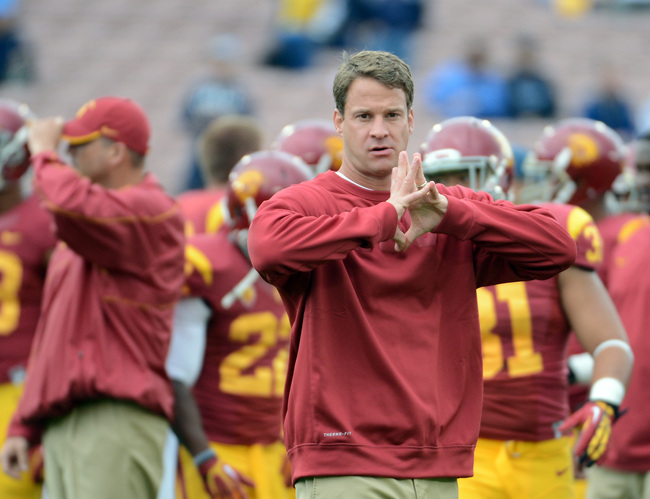 Harry How/Getty Images
The Battle of Los Angeles will take place at the Coliseum this year, and USC is out for revenge. The Bruins took down the Trojans at the Rose Bowl last season and gained momentum on the city's recruiting trail.
This will be a much-anticipated game in the Pac-12, and many recruits should be in attendance, such as cornerback Adoree' Jackson, athlete JuJu Smith, offensive tackle Casey Tucker, receiver Michiah Quick, offensive guard Damien Mama and running back Joe Mixon.
Michigan vs. Ohio State, November 30th
Al Messerschmidt/Getty Images
The Wolverines and Buckeyes will meet up for the 109th time in late November. This game is always fun to watch and routinely impacts the recruiting cycle.
With recruits such as defensive end Da'Shawn Hand, offensive tackle Damian Prince and defensive lineman Malik McDowell all considering the Wolverines, one can expect a star-studded list of recruits to be at this game.
Florida vs. Florida State, November 30th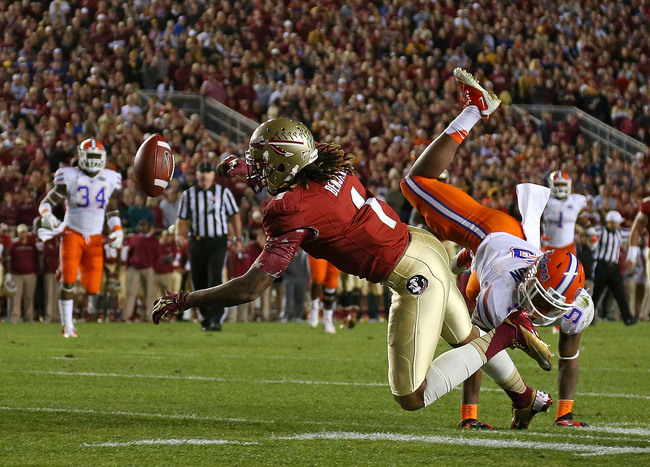 Mike Ehrmann/Getty Images
The third game of a big November 30th weekend in college football, the Gators will host their rival, the Florida State Seminoles. This is always a competitive game with added incentives due to state bragging rights.
Cornerback Jalen Tabor, offensive tackle David Sharpe, defensive end Lorenzo Carter and safety Jamal Adams all should attend this game.
This game always features NFL prospects and passionate play.
Edwin Weathersby is the College Football Recruiting Analyst for Bleacher Report. He has worked in scouting/player personnel departments for three professional football teams, including the New York Giants and Cleveland Browns.
Keep Reading