Predicting Where Each Top 25 Uncommitted Recruit Would Sign If NSD Were Today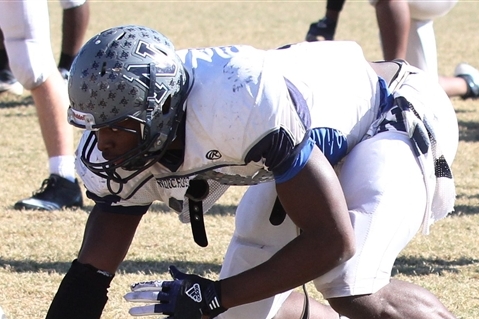 247Sports
National Signing Day will be February 5, 2014, and that means it is eight months and one day away. Uncommitted recruits have plenty of time to make well-informed decisions.
However, what if today was signing day? Who would those top uncommitted recruits sign with?
The nation's No. 1 player would have to choose between a pair of SEC powers, a top-flight left tackle from Maryland could opt to stay close to home, while several elite quarterbacks would have to make decisions faster than they would like.
Rankings are from the 247Sports Composite Rating.
Player evaluations are based on review of tape at Scout.com, Rivals, 247Sports and ESPNU.

Begin Slideshow

»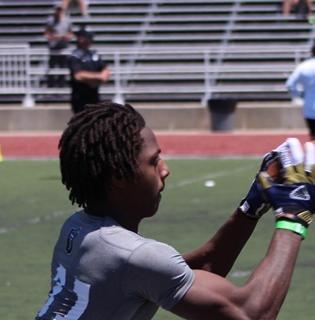 247Sports
Quick is a 6'0', 170-pound wizard with the football who plays in California. He has great speed, quickness and can score from anywhere on the field.
Some schools like him as a cornerback, but Quick is too dangerous with the ball not to be played on offense. He also can return punts and kicks.
Should he have to sign with a school now, Quick would pick USC.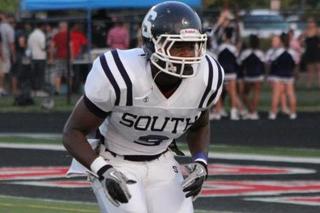 247Sports
A physical linebacker from Illinois, Garrett stands 6'2" and will weigh more than 235 pounds as a college freshman. He relishes contact and plays strong at the point of attack.
He loves to punish ball-carriers and is quick to fill run alleys. Garrett would be fine with signing with LSU if it were National Signing Day.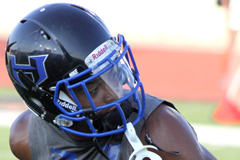 247Sports
Adams, a 6'0", 200-pounder from Texas, lacks many weaknesses at the safety position. He has great athletic ability, plays at an advanced speed and exhibits instinctive traits.
Adams quickly locates the football and has the transition quickness to attack passing lanes. He also is a good hitter who is more than willing to play inside the box.
His decision would be split between Florida and Texas.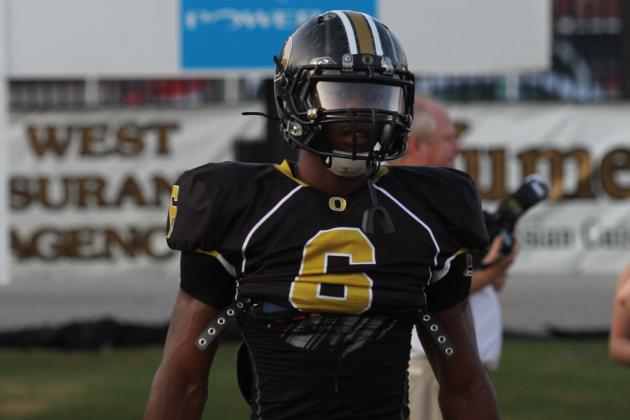 247Sports
From Alabama, the 5'11", 205-pound Thomas is one of the better running back prospects on the board. He runs hard with each carry, displaying good vision and quickness.
Thomas is not a burner, but he has above-average speed. He can push a pile with his strength and also has great receiving ability as a pass-catcher.
Auburn would be his selection today.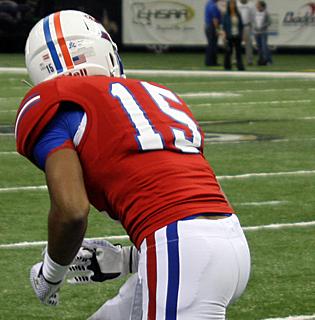 247Sports
Dupre is the best receiver in Louisiana and has a chance to become a No. 1 target in college. He is 6'3", 190 pounds and shows good speed, route-running ability and a large strike zone. There would be a state-wide sense of shock if he did not sign with LSU.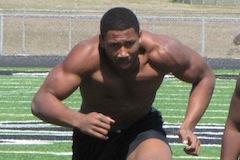 247Sports
Garrett has a chiseled frame that would be the envy of a Greek god. He stands 6'5", weighs close to 250 pounds and doesn't just look like Tarzan.
The Texan can shoot upfield at the snap, is strong to stack blocks and has a great burst to finish plays. Should National Signing Day suddenly be moved to the near future, Garrett would sign with Texas A&M.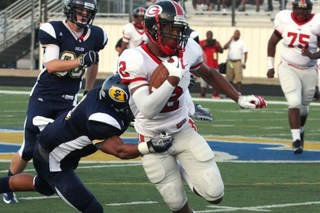 247Sports
The 6'0", 175-pound Lattimore is a versatile prospect from Cleveland. He can play receiver and running back on offense while also taking some snaps at wildcat quarterback.
On defense, he has the size and quickness to be a good Big Ten cornerback. However, his best long-term position may be safety.
The top prospects at Glenville Academy sign with Ohio State, and the trend will be followed by Lattimore.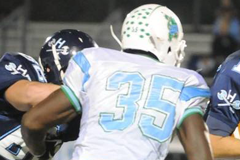 247Sports
Street is from North Carolina, and the 6'3", 265-pounder is a classic strong-side defensive end prospect. He has outstanding strength, plays with a powerful base and can set the edge.
Although he has offers from SEC schools, Street would sign with North Carolina State. He could get early playing time and be a state hero by playing well in Raleigh.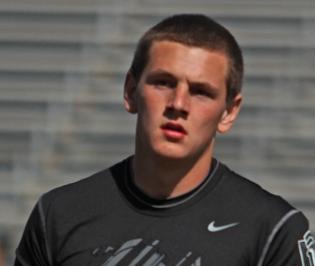 247Sports
Chryst's father, Geep, is the quarterbacks coach for the San Francisco 49ers. His uncle, Paul, is the coach at Pitt, and Chryst plays like a prospect who has received advanced coaching.
The 6'4", 215-pounder scans the field quickly, makes good decisions and has natural arm talent. Stanford is where he would sign today if it were insisted he make a selection.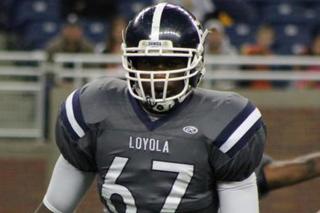 247Sports
McDowell is a huge 6'7", 290-pound defensive tackle prospect from Michigan. He has played defensive end in various alignments, but his size warrants a permanent move inside.
Under the circumstances, he would make a fairly easy decision and opt for Michigan. McDowell is a wanted man in Ann Arbor and could help anchor a great defensive line in a few seasons.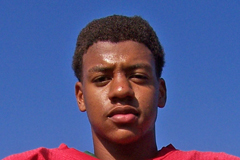 247Sports
Smith is an athletic player from Southern California who can play receiver or safety. He plays for powerhouse Long Beach Poly High School and has a 6'1', 190-pound frame.
Smith has good play speed, can explode to make plays on the ball and has great strength for a skill-position player. He would sign with USC and feel comfortable with his decision.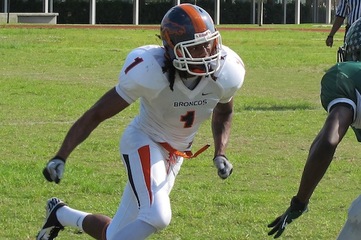 247Sports
Lane is a 6'3", 193-pound wide receiver from South Florida. He has good release quickness, can separate from coverage and shows the ability to snatch balls cleanly with his hands.
He would come down to deciding between Miami and Alabama. Based on the success of Alabama receiver Amari Cooper, who is also from Florida, Lane would sign up to catch passes for the Crimson Tide.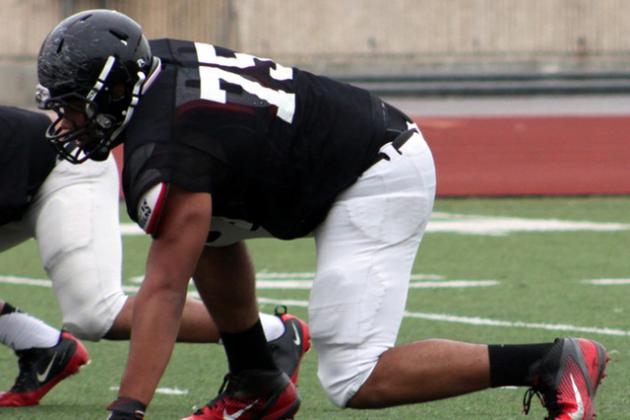 247Sports
Thomas is 6'3", 256 pounds already, and while the Texan plays defensive end for Coppell High School, he will develop into a defensive tackle in college.
Exactly what college that will be is the pressing question. Thomas is a wide-open recruit who could end up at an array of different schools.
If he had to make a decision today, Thomas would pick Texas.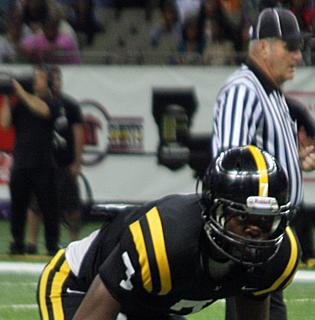 247Sports
Jones is a 6'2", 208-pound safety from Louisiana with excellent athleticism. He can be left responsible for deep halves and thirds in coverage on the back end.
With his range, speed and ball skills, Jones also can cover receivers in the slot. He is from Louisiana and would sign with LSU if it were National Signing Day.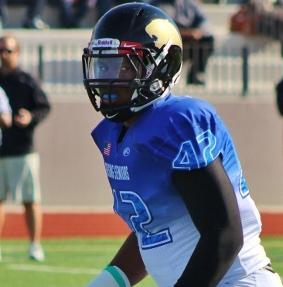 247Sports
Due to the 6'2', 249-pound big linebacker's ability to instinctively make plays, McMillan is a joy to watch on film. He does not let his thick frame limit his athleticism and speed, which allows for Peach State prospect to make crushing hits.
Alabama, Georgia and Clemson would all make their best recruiting pitches, but they would fall on deaf ears. Urban Meyer and Ohio State would land McMillan if he had to sign with a program today.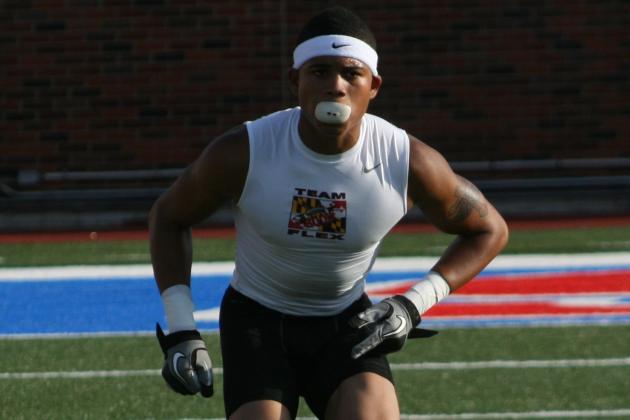 247Sports
Tabor has a 6'1", 188-pound frame, and he uses it as a weapon in coverage. He has quick hands, which he uses to punch and stab receivers in press coverage.
Tabor has good quickness and is not afraid to support the run. The D.C. cover man would be a Florida Gator if he had to sign today with a school.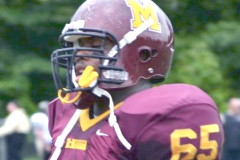 247Sports
Prince is light on his feet and athletic for a 6'7", 310-pound blocker. Out of Maryland, he is not a mauler but rather a guy who relies on his quickness, natural knee-bending and agility to execute his blocks.
Alabama and Florida State could be on Prince's mind if National Signing Day were today, as could Ohio State and Michigan.
Yet, in the end, Prince could feel rushed, and that would lead him to opting to stay at home and play for the Terrapins.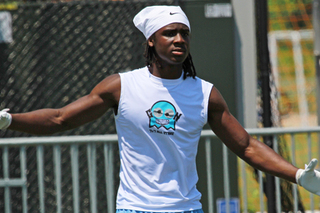 247Sports
Brown is a 6'0", 188-pound press-style cornerback from Texas. He uses his powerful upper-body strength to bully receivers on the perimeter and has a terrific short-area burst.
Brown is also an elite sprinter and routinely cracks the 13.5 mark in the 110-meter hurdles. His sister signed with LSU to run track in Baton Rouge.
Brown would sign up and do the same if he had to today, with the intent on also covering SEC receivers in the fall.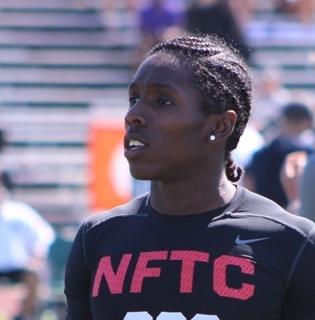 247Sports
One of the best overall athletes in the country, Jackson is a 5'10", 185-pound cover corner prospect. He plays at Serra High School in Los Angeles but is originally from Illinois.
The Illini are a dark horse, but with Jackson also being the best prep long jumper in the nation, USC's track and field program would lure him to Troy.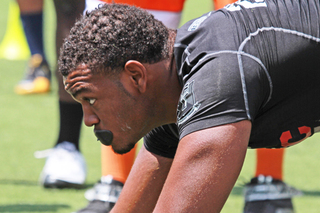 247Sports
At first glance, Brown's recruitment appears to be wide open. However, look harder and a two-team will be discovered between his in-state schools in Virginia and Virginia Tech.
The 6'4" defensive lineman has played end for most of his career but moved inside to tackle during his junior season. Brown's explosiveness and strength will get him on the field early in his career.
Virginia would receive his National Letter of Intent today.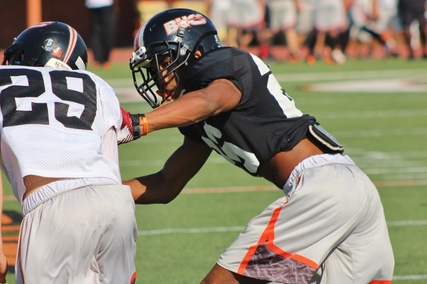 247Sports
Humphrey's father, Bobby, played running back for Alabama in the late 1980s, and that is where he would sign today. The 6'1", 179-pound corner is also an excellent fit in Nick Saban's defense due to his best attributes being his zone coverage and off-man instincts.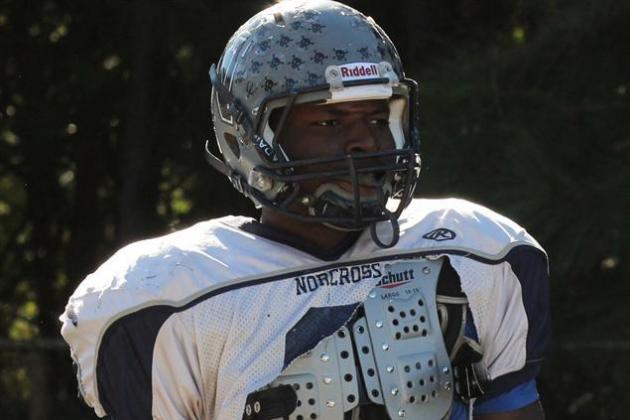 247Sports
At 6'5", the 232-pound Carter is an uber-athletic edge defender who plays for Norcross High School in Georgia. He has great snap quickness, can convert speed to power and displays amazing play range.
Carter could have his eye on playing a rush-backer type of position in college, so he may prefer to play at a school that runs a 3-4 defense. In-state Georgia and Florida would be great options, but Carter would sign with Alabama if today was February 5, 2014.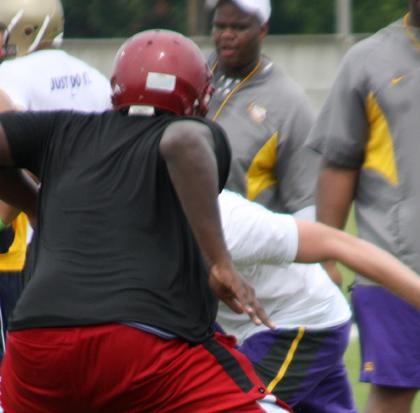 247Sports
At 6'6" and more than 330 pounds, Robinson is a mammoth blocker with great agility. He has the potential to be an elite college left tackle and will play in the SEC.
The son of former NFL linebacker Steve Foley, Robinson is from Louisiana and is looking at LSU and Alabama. Tuscaloosa would be where he would agree to play if forced to make a decision today.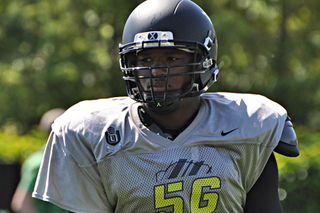 247Sports
Hand is a 6'5", 247-pound defensive end from Virginia. He has the versatility to play on both the weak and strong side of the defensive line.
Hand is another player with many offers; however, Michigan and Virginia Tech are his key suitors. If he had to choose today, Hand would sign with Michigan.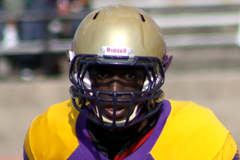 247Sports
Fournette tops the board, and he will not be moved anytime soon from this ranking. The 6'1", 232-pound running back is from Louisiana and is a rare talent.
With offers from every school in the galaxy, Fournette's recruitment is shaping up to be an Alabama vs. LSU race, with Texas being the dark horse. If forced to sign with a school now, he would choose to stay in state and play for Les Miles.
Edwin Weathersby is the College Football Recruiting Analyst for Bleacher Report. He has worked in scouting/player personnel departments for three professional football teams, including the New York Giants and Cleveland Browns.