The 10 Most Annoying Players in College Football 2013
Scott Halleran/Getty Images

During the college football offseason there are a lot of different topics that can come up for debate.
One of those deals with those players who just get under the skin of opposing fans. These players are typically very good at what they do and get a lot of media hype. After all, that is what helps make them so annoying.
While most of the names on the list are adored by their fanbase, they are disliked by opponents and even hated by some.
That is part of what comes with being very good.
Now that Manti Te'o has moved on, who will take his spot as the most annoying player in college football for 2013?
Read on to find out.
Begin Slideshow

»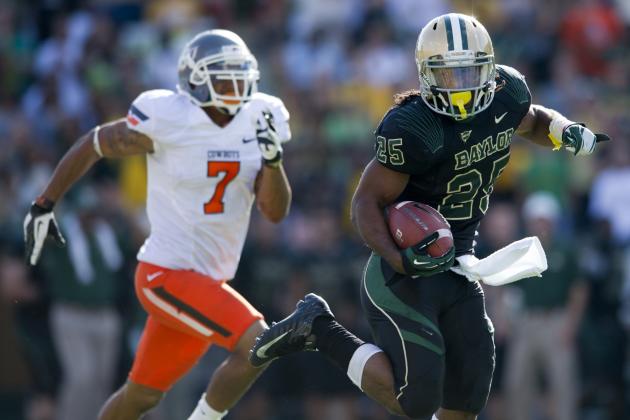 Cooper Neill/Getty Images

Starting off the list is the man who guaranteed he would win the Heisman trophy in 2013.
Not too much was known about Baylor running back Lache Seastrunk until he made those comments after the 2012 season.
He burst on to the scene at the end of last year with some huge games, but the Oregon transfer did not even see the bulk of the carries for most of the season.
This is a guy who needs to produce more on the field before he makes comments like that.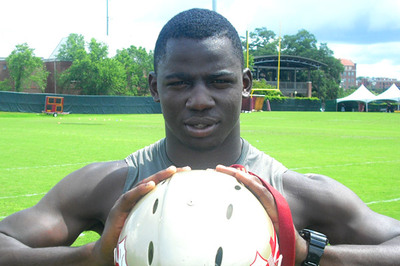 Matthew Thomas hasn't even stepped on the football field, but he has already been an annoyance even to Florida State fans.
Thomas is a 5-star recruit who now wants to transfer to Georgia or USC.
Head coach Jimbo Fisher and the rest of the Seminoles fans have to be very upset about one of their top recruits not even wanting to attend the program after signing a letter of intent just four months ago.
Not a good situation here for anybody.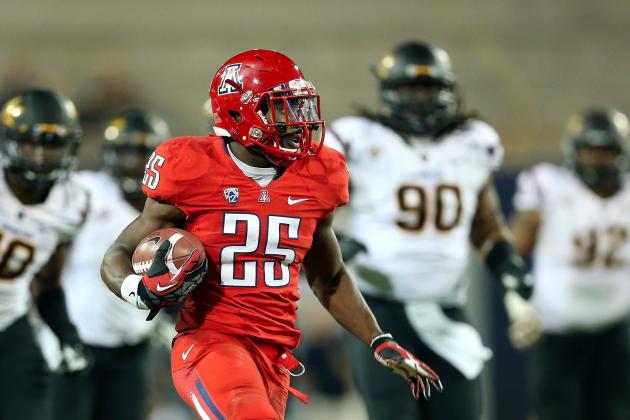 Christian Petersen/Getty Images

Arizona running back Ka'Deem Carey is one of the best in the country at his position, and if he does not stay out of trouble off the field, he might not be playing too long at the collegiate level.
Carey has had a few incidents since the season ended and is walking a thin line right now.
This is another player who might be a little bit of an annoyance to not only opposing fans, but also those rooting for the Wildcats.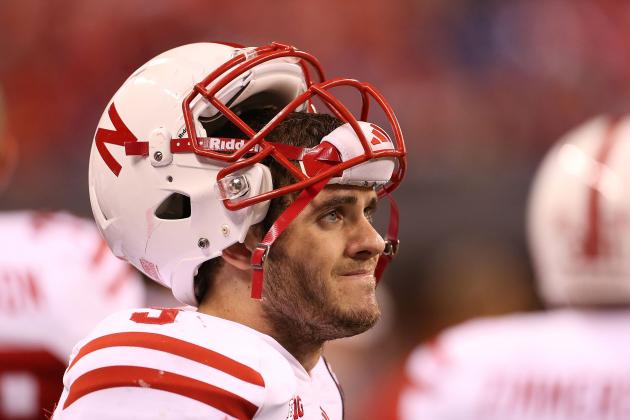 Leon Halip/Getty Images

Nebraska quarterback Taylor Martinez has seemingly been with the program for close to a decade and has been pretty good in the process.
Last season after the loss to Georgia in the Capital One Bowl, Martinez made some comments that certainly did not sit well with Georgia fans as well as the rest of the SEC.
Everybody knows the SEC sticks together, so Martinez now has an entire conference who has a strong dislike for him.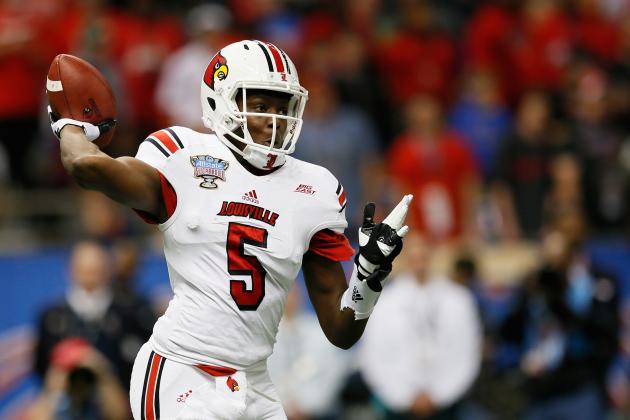 Kevin C. Cox/Getty Images

Teddy Bridgewater makes this list, not because anything he did on his own.
Bridgewater continues to be one of the most over-hyped players in college football and there are a few groups of people who are getting tired of it. At the top of the list is the Florida Gators and the rest of the SEC.
There is no doubting the talent that this kid has, but he as well as the Cardinals appear to be very overrated this season, and it is starting to get very annoying to some.
Cooper Neill/Getty Images

Casey Pachall is another player on the list who has had his fair share of off-the-field issues. He is trying to get it together this season, and while he has not gotten the hype that Tyrann Mathieu did while at LSU, he is still one of those players that is very annoying.
Most people are rooting for Pachall to get it together and become the starting quarterback for TCU once again, but there are a lot of other players on the team who deserve a little more attention than they are getting, particularly on the defensive side of the ball.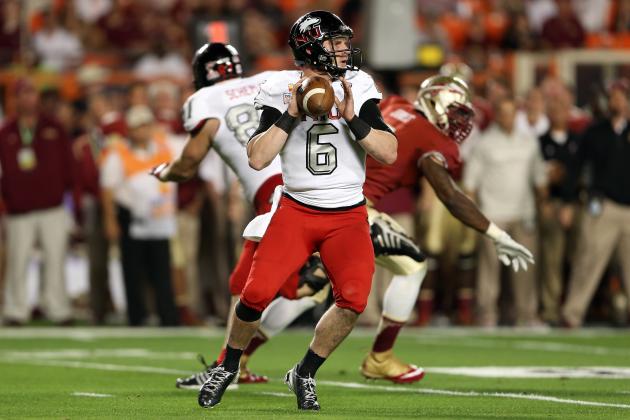 Streeter Lecka/Getty Images

Prior to the Orange Bowl, Northern Illinois quarterback Jordan Lynch was one of the most talked about players in the country.
Needless to say, a little overconfidence got the best of him as he laid an egg against a talented Florida State defense in the Orange Bowl.
Lynch spouted off before the game, saying the Seminoles had not seen anything like the Huskies offense. (h/t The Miami Herald)
That was obviously not the case as Florida State dominated Lynch from start to finish.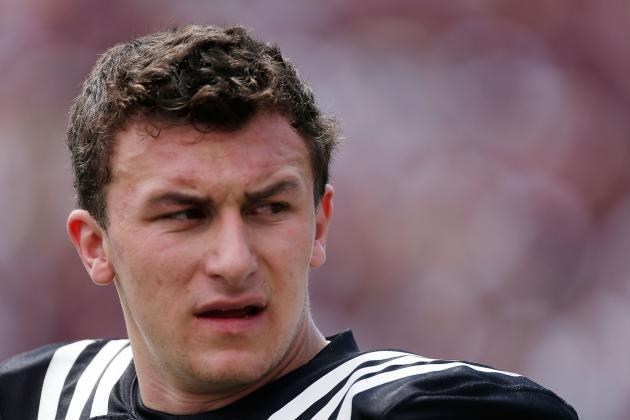 Scott Halleran/Getty Images

Johnny Manziel is not only the best player in the country, but also one of the most annoying.
It seemingly all started when the season ended. Manziel has been traveling the country, popping up in different places and has been in the national spotlight all spring long.
It culminated with an incident during spring practice involving Manziel and a grad assistant. Manziel threw his third interception of the day and reportedly shoved the assistant.
A lot of Texas A&M fans say there is nothing wrong with that. Of course, there are plenty of things wrong, but that is a different story.
This is a kid who is definitely starting to get a big head.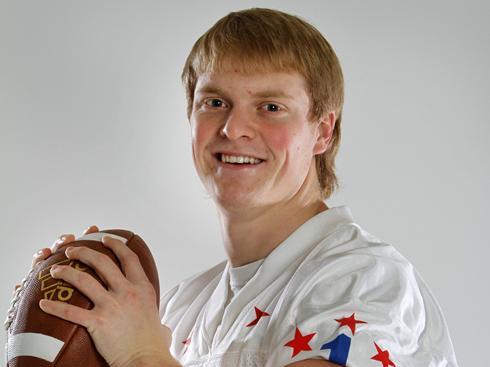 http://friendsoftheprogram.net/2012/01/17/gunner-kiel-is-decisively-indecisive/
When it comes to indecision, Matthew Thomas plays second fiddle to Gunner Kiel.
Kiel has finally found a destination at the University of Cincinnati, but who knows if that will change in the coming months.
He originally committed to Indiana before deciding on LSU and then finally ending up at Notre Dame.
After spending one season in South Bend, the quarterback transferred to Cincinnati.
He was one of the best high school players in the country coming out in 2012, but has accomplished nothing so far at the college level.
Yet, he is talked about almost as much as anybody.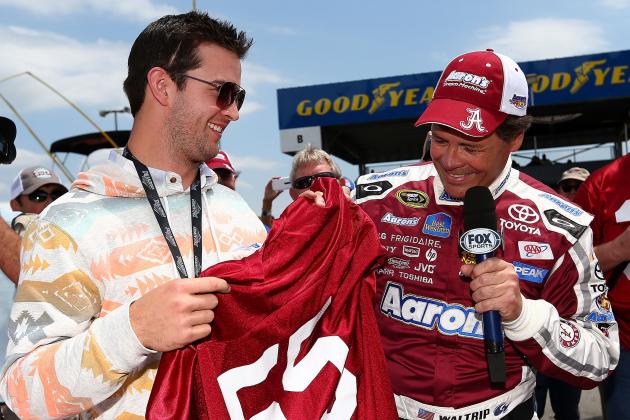 Tom Pennington/Getty Images

A.J. McCarron is in the same boat as Johnny Manziel, only he is not nearly as good.
McCarron is everywhere during the offseason, and the entire world found out right when he got a new tattoo this winter. In fact he just got another a few days ago. Having to hear about his girlfriend is a whole different story.
Don't get me wrong, he is a very good player, but we have all heard enough about this kid.
He takes over the reign from Manti Te'o, but in one more year somebody will have to step in and fill his shoes.