Big Ten Football Freshmen with Brightest Futures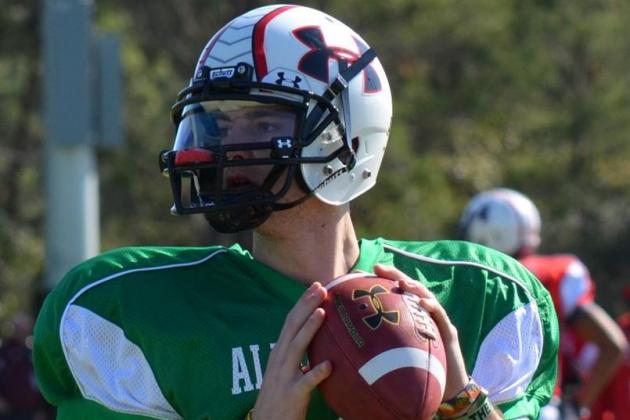 Credit: 247Sports
Despite what you may hear, elite recruits do decide to take their talents to the Big Ten. Ohio State head coach Urban Meyer made it known that he wasn't impressed with the conference's recruiting efforts, but top recruits have turned down offers from the SEC to play in the Big Ten.
A lot of these guys are from the 2013 recruiting class and will have a chance to make an impact as early as this season. Whether it is a star running back, hard-nosed defensive player or a future star quarterback, the Big Ten is a conference whose freshmen you probably should pay attention to this fall.
Begin Slideshow

»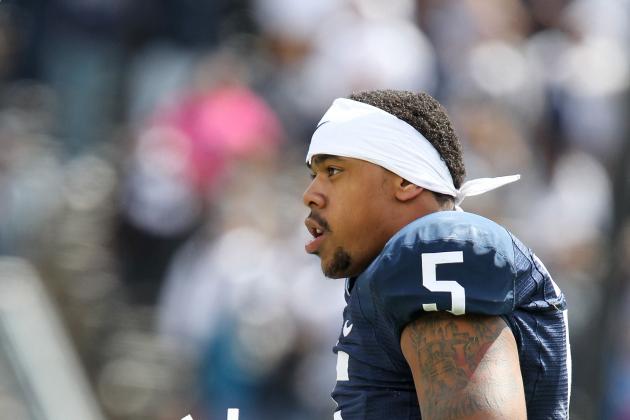 Matthew O'Haren-USA TODAY Sports

Nyeem Wartman was going to see playing time last season but suffered a knee injury that forced him to be redshirted. Penn State is often referred to as "Linebacker U," and Wartman has the ability to become the next great player at the position.
He is a physical player who doesn't mind tossing a defender out of the way to make a tackle. No, he will actually throw a human being out of his way if need be. Wartman also has great athletic ability and a high football IQ.
The redshirt freshman should end up starting this season, and it won't be long before he makes a name for himself.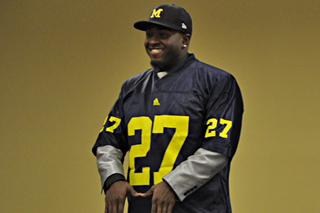 Credit: 247Sports
Derrick Green is one of the more exciting players from the 2013 class.
He has great size at 6'0", 215 pounds and runs with power, but he also has the ability to hit another gear and blow by defenders. He is quick in and out of his cuts and doesn't waste much time making a decision on where to run. Green runs with incredible balance and can break his fair share of tackles.
Green will see the field often this season, even with Michigan having other respectable runners on the depth chart.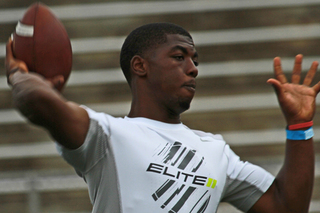 Credit: 247Sports
Can Braxton Miller please hurry up, improve in a few areas and enter the NFL draft?
Now it may sound insane that somebody would just write off Miller and demand that an unproven player like J.T. Barrett step into the lineup, but watch this kid throw the football a few times and you will agree. He is incredibly accurate and stands comfortable in the pocket, two traits that Miiller does not share.
Oh, and Barrett can also make all of the plays with his legs just like the current Ohio State quarterback.
The sky is the limit for Barrett, and with him working closely with Urban Meyer, the rest of the Big Ten should be afraid. Very afraid.
The only thing that may hurt Christian Hackenberg is the fact Penn State won't be participating in any bowl games for the next three years. Many folks tend to pay less attention to players on teams that aren't eligible for major bowl games or conference championships. Just look at Braxton Miller's season last year.
Hackenberg is the type of quarterback who will give Penn State fans plenty of reasons to cheer. His arm strength, accuracy and delivery are all there. He is also quite athletic and does a nice job of moving around in the pocket for somebody who stands 6'4".
The Nittany Lions are in good hands at quarterback.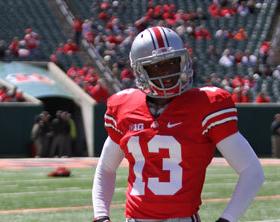 Credit: 247Sports
Eli Apple will see playing time his true freshman season, and don't be surprised if he is starting for the Buckeyes sooner than later.
His instincts stand out. He reads the field well and quickly discovers what the offense is trying to do. This allows him to break on the ball quicker than your average corner, but it also makes him a key contributor in run defense
Apple is a physical and aggressive player who flies to the football and isn't afraid to drop the hammer on an opposing player. The Ohio State defender is going to be fun to watch and is on track to become a first-round pick if he continues to develop.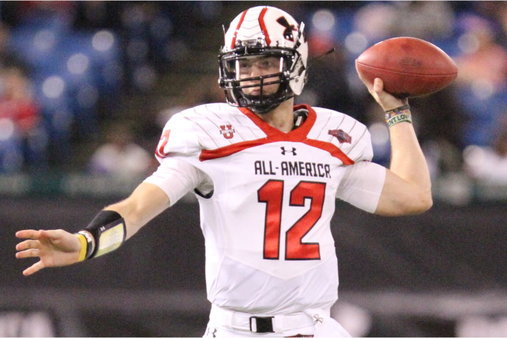 Credit: 247Sports
Shane Morris is in line to become the next great Michigan quarterback. He has that prototypical look of a superstar signal-caller and could be given the keys to the offense as early as the 2014 season.
Anything you look for in quarterback, Morris has it. The arm strength is there, as he throws a tight football downfield with great velocity. He does a good job of reading defenses and making the right decision with the ball. Morris also has a great throwing motion for a left-handed quarterback. He gets the ball out quickly and doesn't have much wasted motion.
There are few positions more glorified than quarterback for the Wolverines. Morris will face a lot of pressure once he takes the field, but it looks like he has all of the tools to get the job done and perform at a high level.