Best Contenders Named to 2013 Lott Trophy Watch List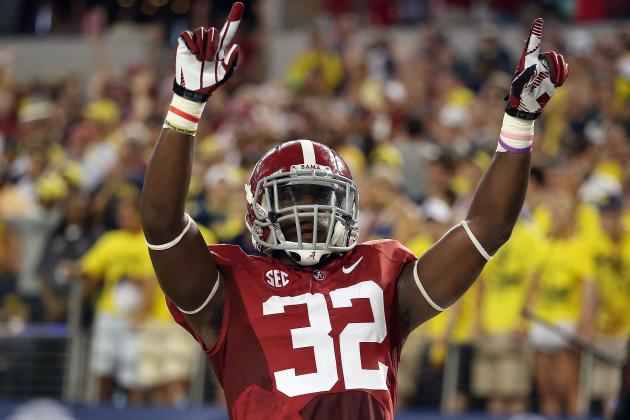 Ronald Martinez/Getty Images

With the college football season inching closer, watch lists for some of the most prestigious awards are beginning to leak to the public. The most recent watch list that has been announced is for one of the more underrated awards, the Lott IMPACT Trophy.
IMPACT stands for integrity, maturity, performance, academics, community and tenacity. The trophy is given to a defensive player who strives for excellence on and off the field. These guys lead their football teams, perform well in the classroom and give back to their communities.
All 42 players who made the list should be honored, but here are some of the candidates who stand the best shot to win this award.
Begin Slideshow

»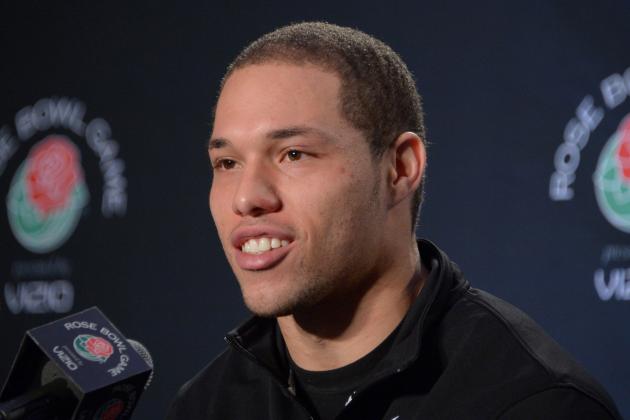 USA TODAY Sports

After missing the entire 2011 campaign due to injury, Ed Reynolds made his impact felt last season. His 47 tackles and five passes broken up played a big part in the Stanford defense.
But it was his six interceptions, three of which went for touchdowns, that helped put the Cardinal defense over the top. The three defensive touchdowns set a new Stanford record and the seven interceptions was the most in program history dating back to 1973.
Reynolds has become a leader on and off the field, and he is majoring in political science.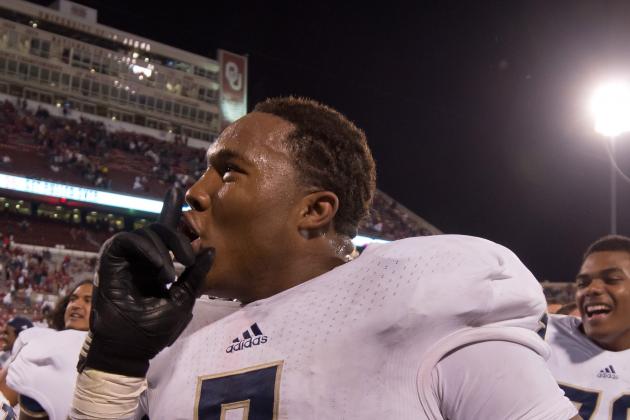 Matt Cashore-USA TODAY Sports

Manti Te'o won the award last season, so it is only right to put another Notre Dame player on the list of top candidates this year. In fact, while you were hearing about the middle linebacker throughout 2012-13, Stephon Tuitt was coming up with 11 sacks and producing relentless pressure on opposing quarterbacks.
Tuitt is known for his speed off the ball and high motor. Less known is the story of his relationship with his estranged father, who passed away before Stephon had a chance to meet him.
Eager to make his mother proud, Tuitt doesn't slip up in the classroom and gives everything 100 percent effort.
There is a great chance another Notre Dame player could win this award.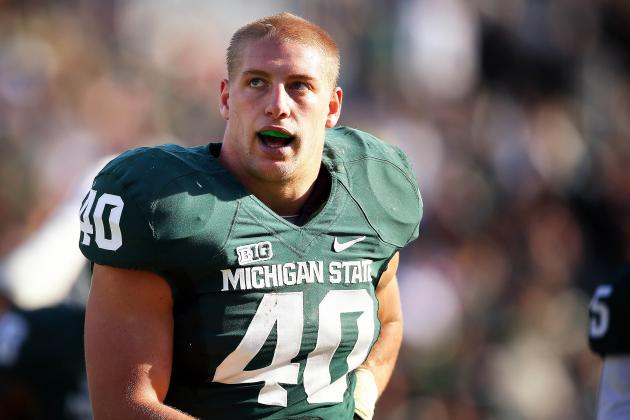 Mike Carter-USA TODAY Sports

Max Bullough has been the glue in the Michigan State defense for the last three seasons. He has led the Spartans in tackles for the last two years and is somebody who flies to the football and plays the game with a ton of passion. You don't produce a combined 199 tackles in two years by not playing the game hard.
Off the field, Bullough was named to the 2012 Capital One Division I Academic All-America Second Team, as he has been able to maintain a 3.73 grade-point average in finance.
A model of consistency, Bullough is the definition of what this award represents.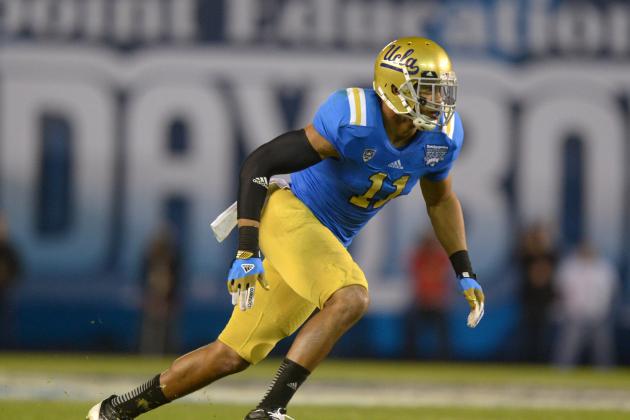 USA TODAY Sports

Anthony Barr spent his first two seasons playing offense, but really made a name for himself shifting to defense last year. He led the Bruins with 13 sacks, 21 tackles for loss and he finished second with 82 tackles at linebacker.
After such a successful season, it would have been easy for Barr to enter the NFL draft. However, he decided to return for his senior season to continue to help turnaround the UCLA program and purse his degree.
Barr was an honorable mention to the All-Pac-12 Academic team last season.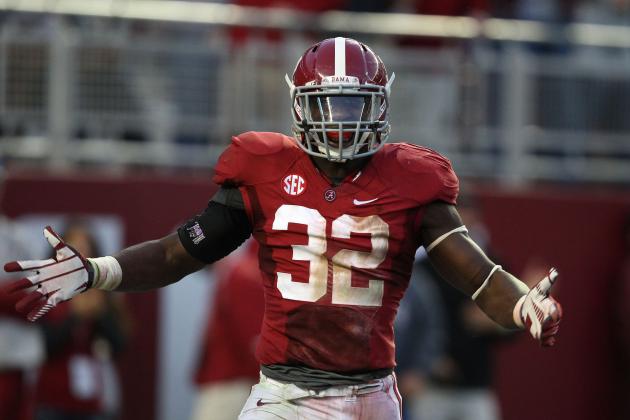 Mike Zarrilli/Getty Images

Ask most NFL scouts, and they will tell you that C.J. Mosley could be participating in an NFL training camp right now in preparation for his rookie season.
However, the Alabama linebacker decided to return for his senior season.
The reason?
Well, a third straight national title doesn't sound too shabby. But Mosley is on track to receive his undergraduate degree in December, which played a huge role in why he decided to put the next level on hold.
Mosley led the Crimson Tide in tackles last year with 107, while adding four sacks and two interceptions for good measure.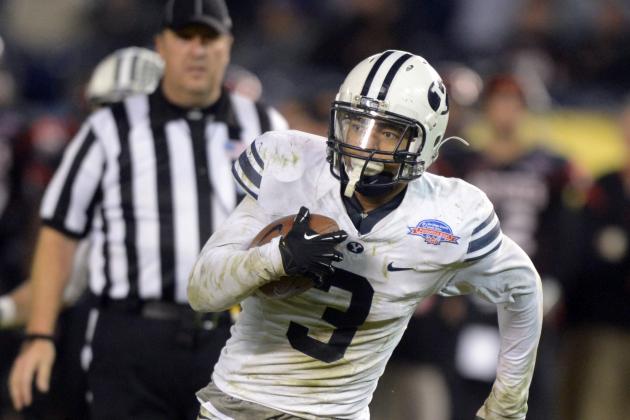 USA TODAY Sports

Kyle Van Noy is another player who could have left school early for a big payday in the NFL, but decided to return for one last ride in college. He is a player who seems to be getting better and better, as he racked up 13 sacks, 22 tackles for loss and two interceptions last season.
He is somebody who is all over the field and has a knack for the big play.
Van Noy is scheduled to graduate this fall and felt he needed to return so he can continue to be that leader for the team on and off the field.