Biggest Adversities a New College Football Coach Must Tackle in Year One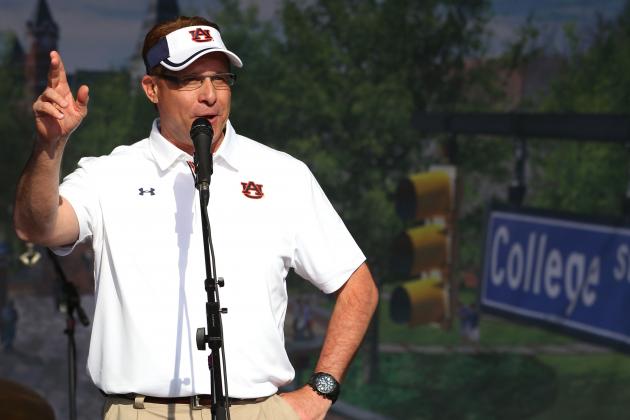 Mike Zarrilli/Getty Images

Taking over a college football program is a tricky endeavor whether you are a veteran coach or new coach.
There are a number of tasks that fall on the list of basics for a first year coach, but they never have easy solutions.
Coaches have to win over their rosters, finish a recruiting class in limited time and develop a personal style that will make its mark on the program.
The first year is always the hardest but succeed at these five and the job gets a lot easier.
Begin Slideshow

»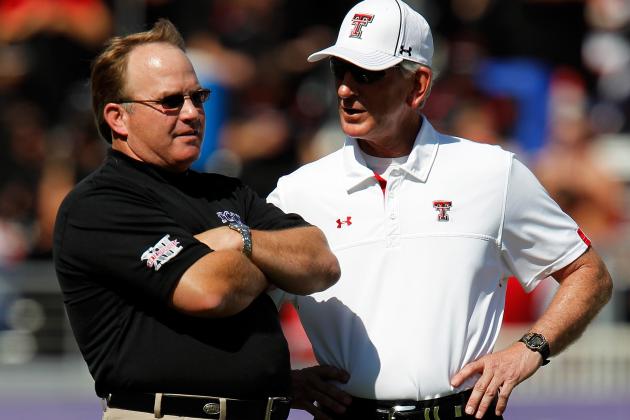 Tom Pennington/Getty Images

One of the first steps to success is for a coach to build a brand when they arrive on campus.
If the coach is established, he already has his style. For new coaches it must be developed. That can be a tricky game.
Hire the right assistants with the right systems and you become an instant genius. Flub one major position hire and you are on the street in a few years.
Finding the right mix of coaching, development, recruiting and strategy is all a part of the process.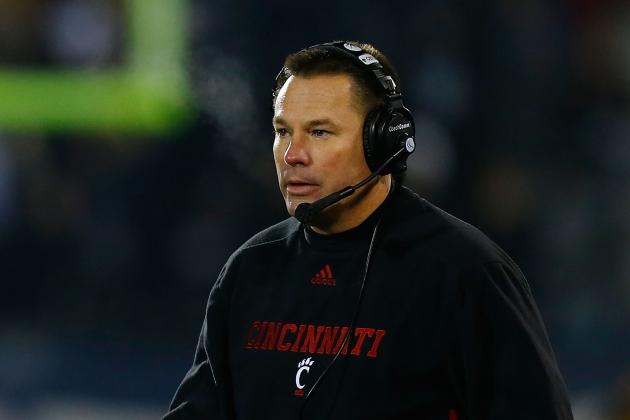 Jared Wickerham/Getty Images

Taking over a program full of players that you did not recruit is tough.
In most cases the previous coach has been fired and left the program under less than positive circumstances. However players sometimes decide to transfer.
The majority that stay must be won over by the new staff. They have to show that they are there to win championships, and they have to show plan they that will get the team there.
It is tough to sell a new plan to guys that have lived in a system for three or four years. But that can be achieved with tough coaching and fair discipline.
A solid spring practice session can do wonders for relationships with a coaching staff and the program.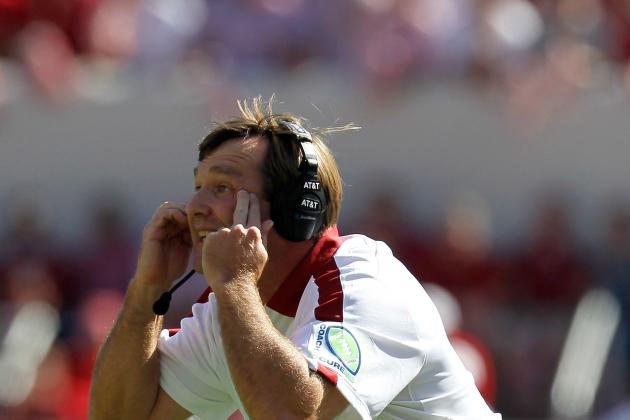 Kevin C. Cox/Getty Images

Making the right hires is arguably the most important part of a new coach's job.
Stepping into a program a coach is usually empty handed. There is always the option to retain assistants, but that rarely works unless the head coaching hire is internal.
In most cases a new coach will bring in the best minds they can pay for at every position. Bringing in innovative minds on offense is the new craze, but challenging defensive sets have started to crop up as well.
Hiring guys that can offset coaching and recruiting is crucial to success. Coaches need to be skilled teachers as well as solid salesmen in the living room.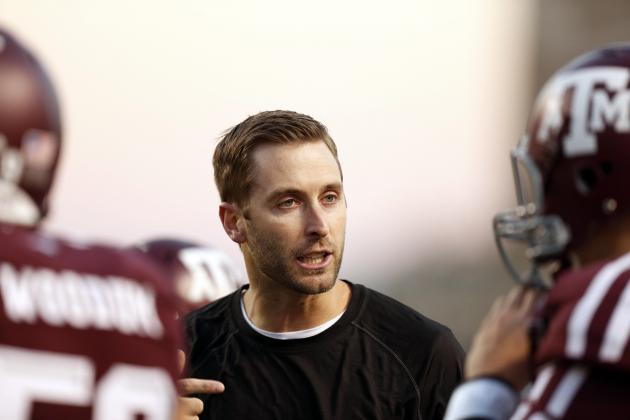 Thomas Campbell-USA TODAY Sports

A big part of the process for a new coach is hitting the road and pulling in recruits.
Most new hires come in the winter during the height of the recruiting cycle. Coaches have to scramble to hire a staff, find a philosophy and create a fun environment for recruits to walk into.
It is a tough balance the first few months at the top but once the balance is found and the recruiting cycle ends the game slows down a bit.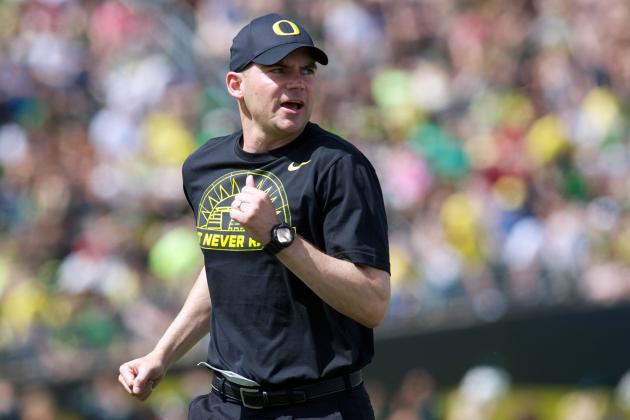 USA TODAY Sports

A big part of building a brand is installing systems. Matching a plan to personnel is a big part of the new coach's loaded to-do list. A good coach will match personnel, a bad one will fail and flop in year one.
Deciding on becoming a spread team or a pro-style team is a vital part a team's future. Is the defense going to be a 4-3, 3-4 or hybrid?
There are critical decisions that matter when a new hire is made and a coach takes over a program, but having success installing his systems is what will determine if a team can have instant success.