College Football's 5 Most Important Dates Between Now and September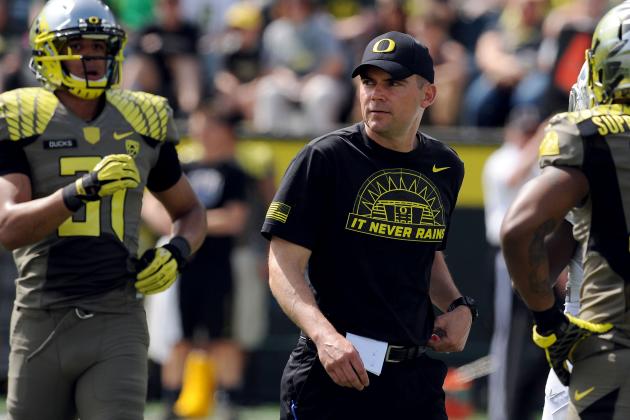 Steve Dykes/Getty Images

As the month of May continues to fly by, we are inching closer to the college football regular season. We are nearing the homestretch of the offseason and the good stuff will be here before you know it.
But before we reach the games that matter, the bone-crunching hits and spectacular one-handed catches, there are still a few important dates out there. Events that lead up to the season, these are the final steps that will get you prepared for another marvelous year of college football.
Here are the most important college football dates remaining.
Begin Slideshow

»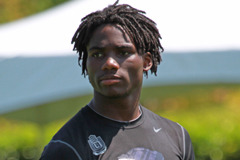 Credit: 247Sports | Jaylon Smith of Notre Dame
Date: Early June
Remember all of those young kids coming out high school that you were going crazy over? They will finally enroll during the summer semester and become an official member of your school. This also means that they will be on the field soon, proving to the world why they deserved to have five stars next to their name.
With spring ball taking place and all of the attention paid to those players, it could be easy to forget the other elite recruits that didn't enroll early. However, these are the players most likely to crack the depth chart and see the field immediately. It is always fun to see just how good these kids are and how they stack up against top competition.
More and more true freshmen are making an immediate impact and you should hope some of your team's recruits can do the same.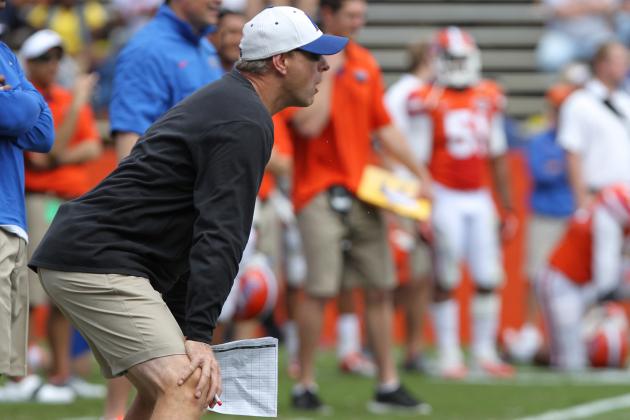 Kim Klement-USA TODAY Sports

Date: Early August
This is the final chance for teams to tweak things and iron out any wrinkles before the season begins. Any lingering questions from spring football better be addressed in the final month of practices or trouble could emerge.
Players who were dinged up and missed spring ball will have their chance to climb up the depth chart. Anybody who was disappointing earlier in the year will have a chance to make it up with a tremendous month of practices. Oh, and of course, there are the true freshmen taking the field for the first time as collegiate athletes.
There is always a lot of exciting stuff going on this time of year. Fall camp is a lot like spring football, just better because the regular season is that much closer.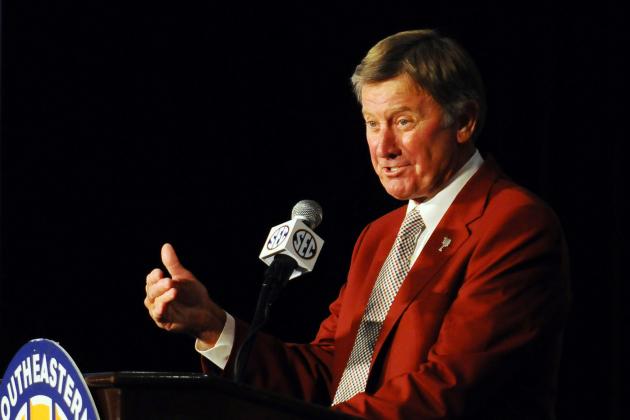 Kelly Lambert

Date: TBD (SEC: July 16-18; Big Ten: July 24-25; Big 12: July 22-23)
Media days may be the most underrated part of the college football season. Despite what certain coaches will tell you, a lot of these guys can't stand one another. With the competition so fierce and guys doing whatever it takes to win, you can tend to develop certain feelings towards your competition.
Putting all of these coaches in the same room and sticking a microphone in their face is the best.
Sure, you learn a lot about the team and get a bunch of questions answered about the progress the team has made, but the shots fired across the room is what makes this day special. Sportsmanship goes out the window and those upcoming matchups get a little more juicer when these press conferences come to an end.
Media day is awesome.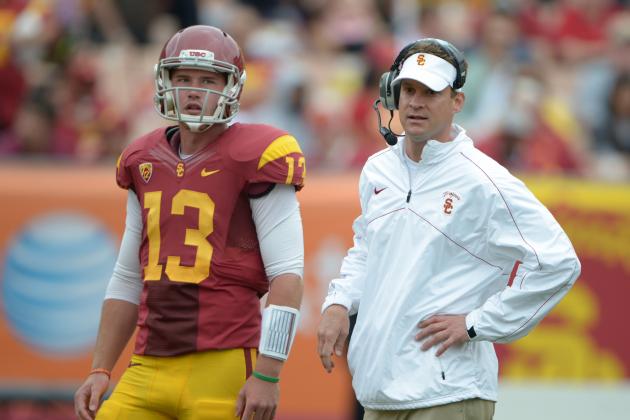 USA TODAY Sports

Date: Late August
Eventually, usually near the end of fall camp and the week before the first matchup, teams will release their official depth chart to the college football world. The coaches that were trying to keep things under wraps for so many months will finally crack and announce who the starting quarterback is going to be.
All of the projections done leading up to this date is cool and all, but none of it means much until it comes from the head guy in charge.
Besides the starting quarterback, this is when you find out if that experiment putting an offensive player on defense really worked out. You also sometimes find out surprises such as said player is no longer on the roster.
The release of the depth chart isn't groundbreaking news, but it is worth keeping an eye out and can tell you a lot about your team.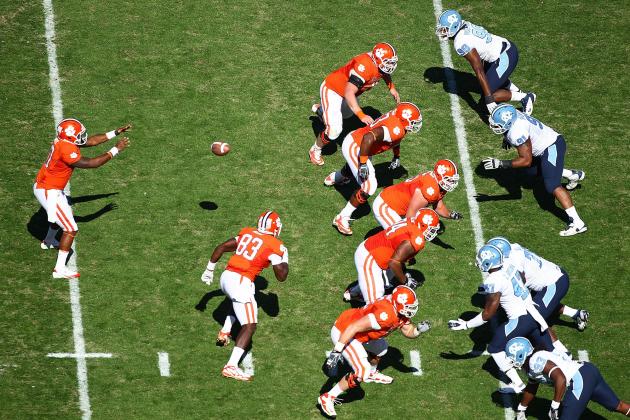 Scott Halleran/Getty Images

Date: August 29
There is nothing better than opening day of college football. The games may not be the most exciting on a Thursday night, but football is football. It sure beats golf, NHL and thousands of episodes of Seinfeld reruns.
That magic is in the air when the first game kicks off and lets you know that football is finally back. We are nearing less than 100 days before the season begins, which will get a lot easier to deal with as each day passes by.
The upcoming season can't arrive any sooner.