What Did We Learn in the Pac-12 After Spring Football?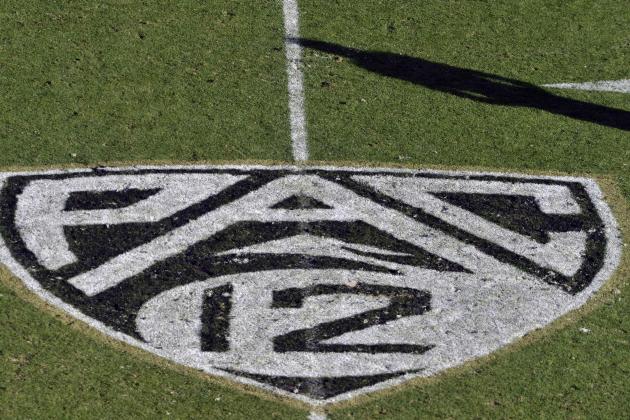 Ron Chenoy-USA TODAY Sports

Pac-12 football has concluded all of its spring games and now the questions surface leading up to fall camp.
Who will start at quarterback at USC and Washington State?
Does Oregon look any different under new head coach Mark Helfrich?
Has UCLA's defense improved?
Is Arizona State the biggest sleeper in the Pac-12?
Is Cal going to improve with head coach Sonny Dykes' Bear Raid offense?
We have your answers (and more) inside.
Begin Slideshow

»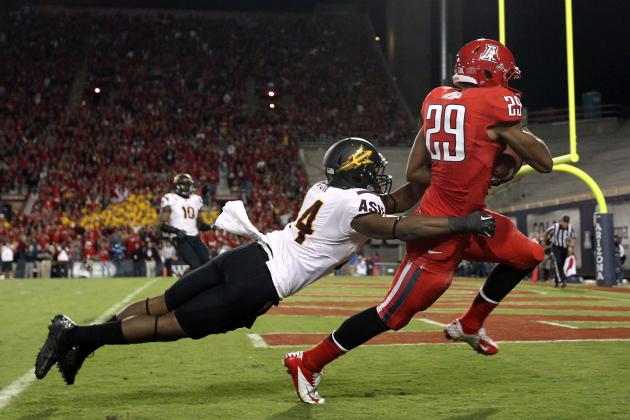 Christian Petersen/Getty Images
Austin Hill
Running back Ka'Deem Carey sat out the spring game. We still don't know what his status will be when Arizona hosts Northern Arizona on August 30 due to unresolved legal issues.
The defense is a question mark since head coach Rich Rodriguez didn't have a lot of starters playing in the spring game. The offense moved the ball well and pass protection was good. So either the offensive is scary good or the defensive reserves need a lot of work. It's probably a little of both.
Who will replace quarterback Matt Scott is still unresolved. B.J. Denker and Jesse Scroggins performed well, but neither separated himself from the other.
Receiver Austin Hill tore his ACL. Hill will be out several months and possibly the rest of the season. This is by far the biggest news. Hill was the nation's seventh-leading receiver in 2012.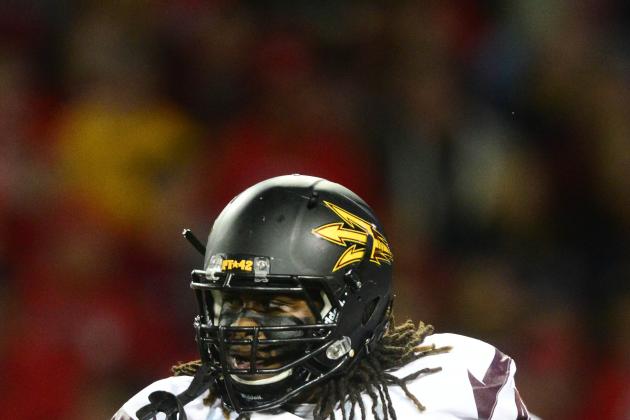 Mark J. Rebilas-USA TODAY Sports
Will Sutton
Let's get this out of the way right now—Arizona State's defense looks nasty. The return of Will Sutton certainly helped the defensive line, but the entire Sun Devils' defense is locked and loaded. In the spring game, the defense held the offense to 35 rushing yards and forced two turnovers.
The kicking game continues to be a problem. Don't expect head coach Todd Graham calling for a lot of field goals of more than 45 yards unless Alex Garoutte makes significant improvement over the summer.
The Sun Devils look like a legitimate Pac-12 South contender.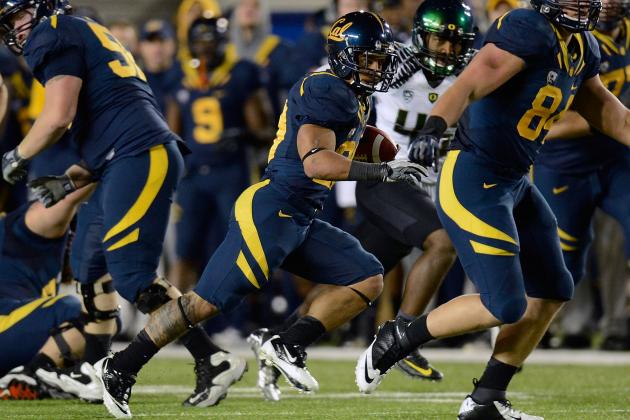 Thearon W. Henderson/Getty Images

New head coach Sonny Dykes has not named a starting quarterback. Jarred Goff, Austin Hinder and Zach Kline will continue to battle for the starting spot this fall.
Marshawn Lynch had the best run of the game, and no, that's not a typo. Lynch made a surprise cameo in the Golden Bears' spring game and scored on a 22-yard touchdown on his one-and-only carry.
The Golden Bears will have a more exciting offense this year due to Dykes' style of offense.
There are a lot scheme changes, so it is hard to glean too much from spring practice. But it's readily apparent that Cal's talent is a lot better than its 3-9 record of a year ago.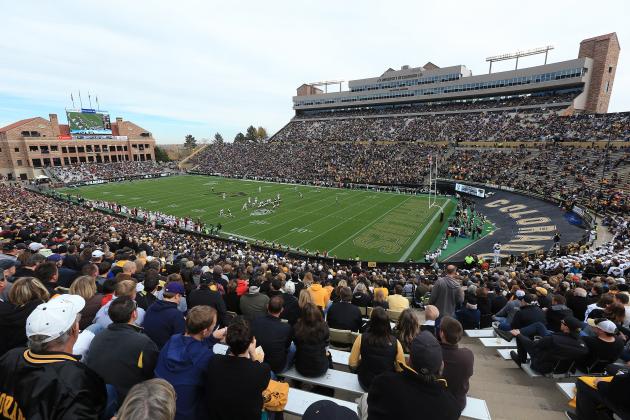 Doug Pensinger/Getty Images

The good news for Buffalo fans is that the offense looks pretty good. Quarterback Connor Wood had a spectacular spring game, completing 11-of-15 passes. Part of the reason for that was the return of receiver Paul Richardson, who had 169 receiving yards and has apparently fully rehabbed his ACL.
The bad news is that the defense hasn't made any significant improvement. There's nothing but upside for a defense that was ranked No. 121 last year, but right now it's a long way up.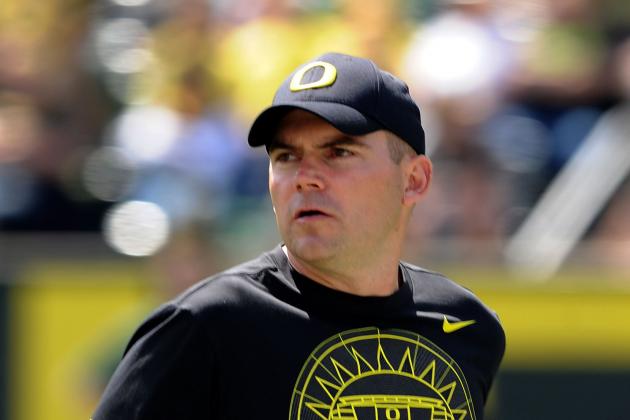 Steve Dykes/Getty Images
Oregon head coach Mark Helfrich
Nothing new to report here. The offense looks lethal and the defense looks motivated. And quarterback Marcus Mariota is a legitimate Heisman contender.
Which means the same scary team from last year is playing again this year.
Only there's a new head coach.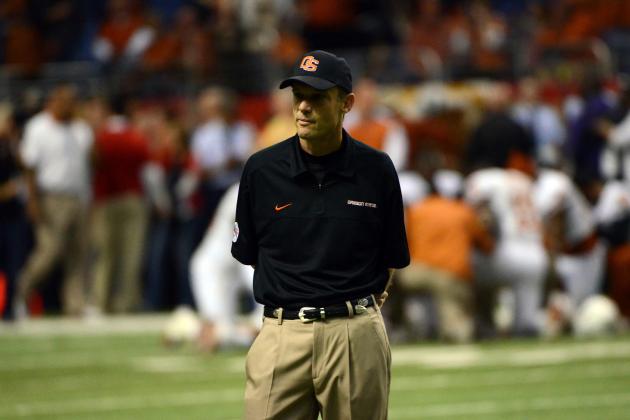 Brendan Maloney-USA TODAY Sports
Oregon State head coach Mike Riley
Two questions were on my mind before the Beavers' spring game. Who will be the starting quarterback, Sean Mannion or Cody Vaz? Will the defense have another great season?
Neither question was answered.
The Beavers' starting quarterback may not be named until right before their final summer practice. Both quarterbacks picked apart the defense with a West Coast-type offense. Mannion went 8-of-11 for 67 yards and one interception, and Vaz went 4-of-6 for 69 yards and one touchdown.
Which brings us to the defense.
With that many passing completions and such little net yardage, obviously defending the short/screen pass is problematic for the Beavers' defense.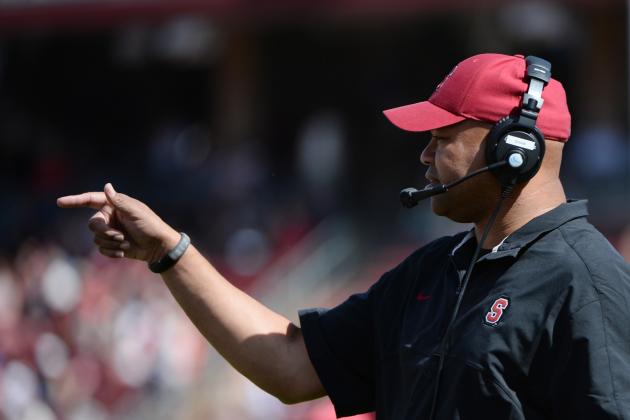 Kyle Terada-USA TODAY Sports
Head coach David Shaw
Stanford is the reigning Pac-12 champion and the onus is on it to prove 2012 was not a fluke.
It's not.
Head coach David Shaw's players stepped up to fill the holes left by the team's departing 2012 stars.
Losing tight ends Zach Ertz and Levine Toilolo was a big hit, but David Dudchock has shown the tight end will continue to be a lethal target in Stanford's offense.
The offensive line, defensive line and linebackers continue to impress.
And get ready for running back Barry Sanders Jr. He's a work in progress but he's fun to watch in the backfield. This should come as a surprise to absolutely no one.
It's in his genes.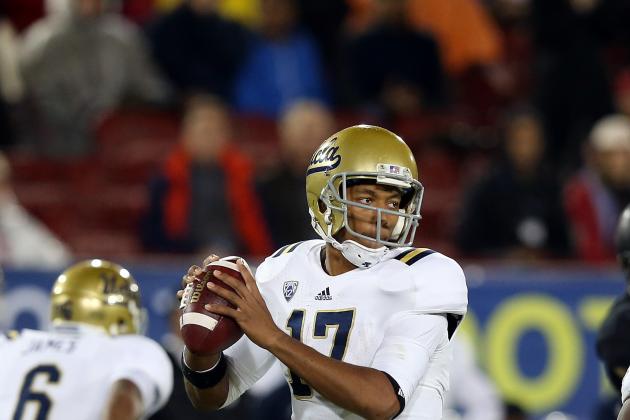 Ezra Shaw/Getty Images
Brett Hundley
Brett Hundley should be a Heisman candidate. He just needs more publicity.
The offense looks in good shape—the passing game looks great but the rushing attack needs more work. No running back has taken on the role of the alpha male.
The biggest question mark going into spring was the defense.
There has been marked improvement, but the entire unit had problems containing the edge in the spring game. Sweeps and play-action could be a problem for UCLA unless the linebackers stop overpursuing and putting themselves out of position to make a tackle.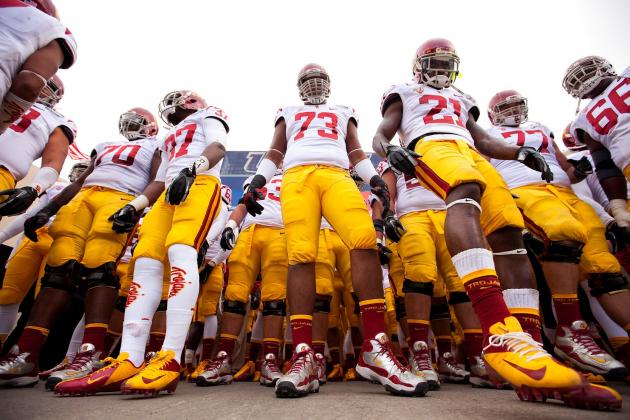 Ivan Pierre Aguirre-USA TODAY Sports

There is still a battle for starting quarterback between Max Browne, Cody Kessler and Max Wittek. I thought Kessler had been the most consistent passer all spring, but head coach Lane Kiffin isn't ready to name a starter.
The secondary continues on its rocky path. Receivers were getting too much separation from the cornerbacks. The good news is that the front seven was much stouter against the run.
This team could be really good if the defensive backs get settled. It could also be a repeat of last year's team if the secondary doesn't shore up its zone coverage.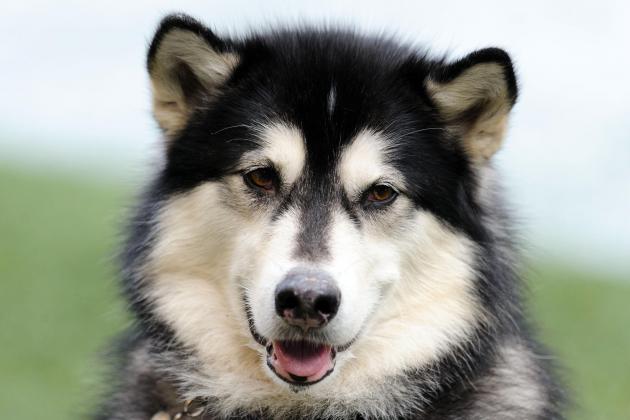 Steven Bisig-USA TODAY Sports
Washington's mascot
We wanted to see the Huskies' new no-huddle offense, but head coach Steve Sarkisian wasn't going to give his opposing teams' defensive coordinators a sneak peak at what lies ahead.
I'm actually pretty high on the Huskies for several reasons. First, quarterback Keith Price had a down year in 2012 and hasn't realized the potential we saw in him in the 2011 Alamo Bowl. Second, the Huskies have a lot of talent.
Third, head coach Steve Sarkisian has to get over that seven-win hurdle that has been the standard of Huskies football lately.
We'll just assume that the Huskies' new offense is similar to Oregon's.
Without the flashy uniforms.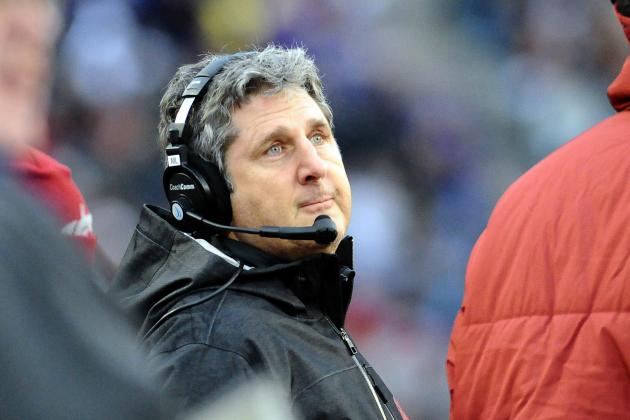 James Snook-USA TODAY Sports
Washington State head coach Mike Leach
The big question is: Who is going to be the quarterback in Mike Leach's Air Raid offense?
Both Connor Halliday and Austin Apodaca are battling for the starting spot, so we'll have to wait until fall before we know the starter.
The defense has been a point of contention for Leach. The good news is that the linebacker unit will be more experienced and the secondary looks fairly solid. Because there were numerous injuries on the line, the reserves gained valuable experience. Come fall, the defensive line should have more depth.
Until all the injuries sort out, it's hard to say how much better the Cougars will be on defense. But we can certainly say that this unit is much more experienced than last year's version.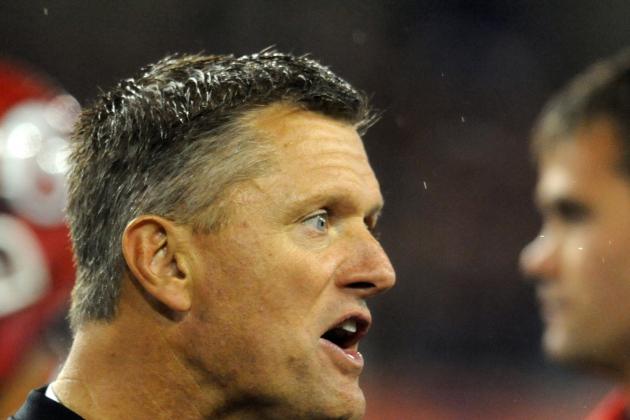 Steve Dykes/Getty Images
Utah head coach Kyle Whittingham
If you like offense, then the Utes delivered in their spring game: 532 passing yards, 265 rushing yards. Nine touchdowns, baby.
So, yeah, the fans got a fun free-for-all. But is that spring game a realistic picture of what to expect in the fall?
Probably not. But what if it is? Then hiring Dennis Erickson as the team's co-offensive coordinator will have been the greatest thing in college football since Jadeveon Clowney's crushing hit on Vincent Smith in the Outback Bowl last season.
What better way to end this than to have one more look at college football's play of the 2012 season?
Get fired up. I never tire of watching this hit.
We're less than four months away from college football's first game on August 29.
Bring it.