10 Most Wide-Open 2014 College Football Recruits Right Now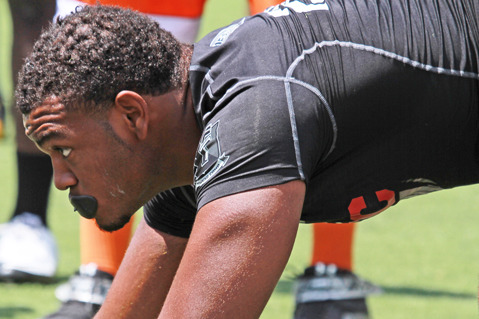 247Sports
With many recruits these days making early commitments, it's starting to become the norm for us to have a good idea where a recruit is leaning by the summer. Prospects seem to enjoy making early decisions and showing up in the offseason with attire representing their future school.
So, as we follow a prospect's recruitment, when we see him constantly state he has no favorite school, has a list of favorites and seems to "like" a lot of different programs, it's surprising. For this piece, we're going to look at the 10 most wide-open, upper-echelon recruits in the 2014 class.
These recruits have yet to whittle down their lists to a core group of schools and still are weighing all of their offers. They really aren't leaning too hard to a program right now and are just wide open as far as recruiting goes.
Begin Slideshow

»
247Sports
The slot WR prospect doesn't seem to be making scaling back his list a priority. He still has about eight schools in contention, per 247Sports, and each of them appears to have an equal shot.
At 5'10" and 175 pounds, Scott is from Florida and has great quickness. He won't really skate past people with extreme long speed, but he's pretty sudden and can leave defenders at junction points during his routes.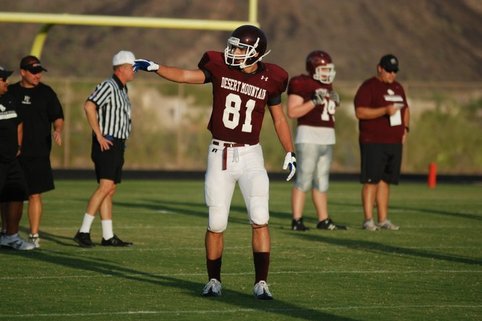 247Sports
Andrews is from Arizona and plays WR right now for his high school squad. However, he's all but sure to be moved to TE in college, as the 6'6" pass catcher is not fast enough to hold up on the perimeter.
What makes Andrews a good prospect then?
That's easy. He has excellent hands and ball skills, and he catches in crowds in a remarkable fashion. He has a wide range of offers, including Ohio State, USC, Notre Dame, Michigan and Oklahoma, says 247Sports.
He's pretty wide open.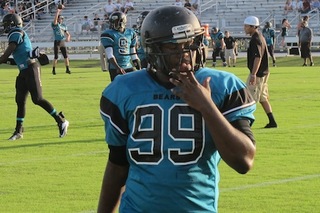 247Sports
Valentine has a long list of programs who want him to come play DT for them.
He could go up to Tallahassee and play for Jimbo Fisher, but Al Golden wants him at Miami, as do Dan Mullen and Larry Fedora at Mississippi State and North Carolina, respectively.
Keep your eye on what Butch Jones is selling at Tennessee and do not count out Florida, as the 6'4", 297-pounder was committed there once. Valentine could end up anywhere really.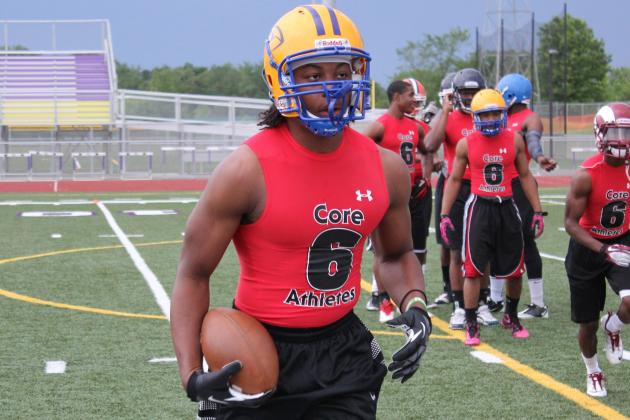 247Sports
I originally thought Morgan would be a shoe-in to follow former teammate Laquon Treadwell to Ole Miss. However, as time has moved on, I'm not so sure.
Morgan is a high-character guy and has an extensive list. He could end up anywhere from Notre Dame to Florida to Vanderbilt and quite a few places in between. I also wouldn't be surprised to see Northwestern begin to ascend the ranks.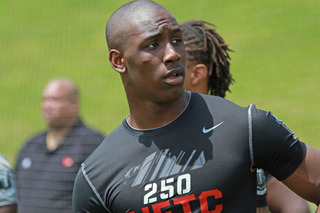 247Sports
Holmes is a classic weak-side DE prospect who plays in Virginia. His 6'5", 224-pound frame has a good amount of quickness and length to it, which works well for a pass rusher.
With this being such a great year for recruits in Virginia, you can bet Mike London and Frank Beamer will be looking to bring in top-notch classes. Holmes doesn't appear to be fazed by any one program at the moment, as 247Sports lists nine schools with having good shots to land him.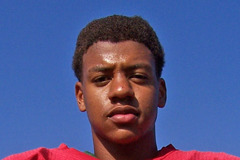 247Sports
Smith is a talented athlete who could play WR or S in college. He'll be close to 200 pounds as a freshman, while standing over 6'0" tall.
From Southern California, Smith has a large number of offers but is pretty open. USC and UCLA will be major suitors, but keep your eye on Washington, Michigan and Ohio State among many others.
Some compare Smith favorably to Marqise Lee coming out of high school.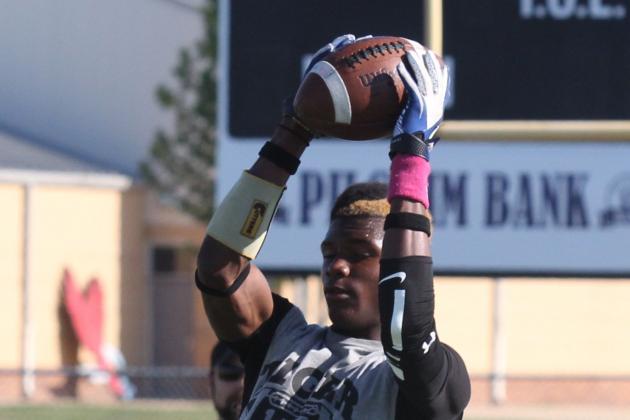 247Sports
Cannon seems to be a recruit who may fluctuate his favorites all the way through the process. Schools like Baylor, Texas, Oklahoma, TCU, Texas A&M and more will be waiting on the edge of their seats for Cannon to make a decision.
He's 6'0", 160 pounds and can run really well. Cannon, who is from Texas, has very good hands, a strong work ethic and is coming off a 102-catch junior season.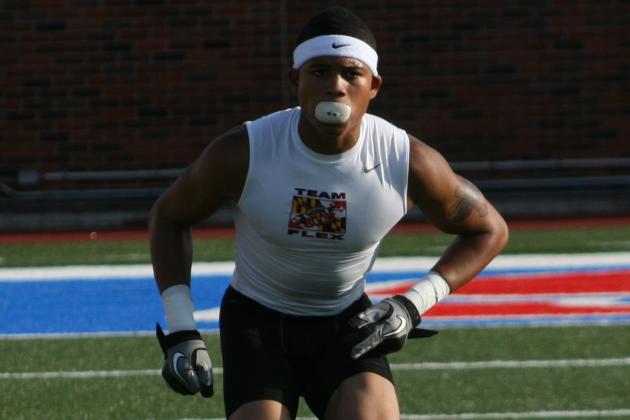 247Sports
Big CBs are in high demand these days, so the 6'1" Tabor finds himself getting pulled in many different directions. With his length, size and cover skills, Tabor also is always around the football, evidenced by his eight picks as a sophomore alone.
He's very wide open, according to 247Sports, as there's a wide range of schools he is eyeing.
The D.C. cover man could stay close to home and play at Maryland or head down to play for one of the powers in Florida or anywhere else across the country.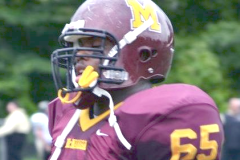 247Sports
Staying around the Maryland-D.C. area, Prince is one of the top prospects both in the region and nationally. The big LT recruit stands nearly 6'7" and weighs over 300 pounds while displaying excellent athleticism.
I have a feeling about Maryland, but programs like Alabama, Florida State, Ohio State and Auburn, among several others, also have shots, I think. Prince seems open to hearing everyone out thoroughly before being even close to scaling back his list.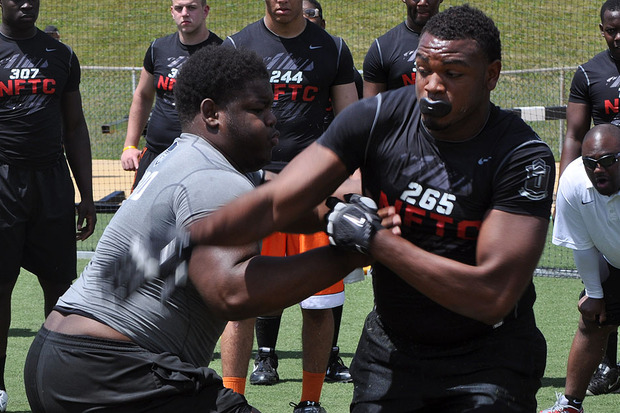 247Sports
According to 247Sports, Brown has just whittled his list down to a top 10. So it's safe to say he's still very wide open, and those ten different programs feel they each have a good chance to land the nation's best DT.
From Virginia, the 6'4", 295-pound Brown has outstanding snap quickness, strength at the point of attack and hand-use ability. Making a prediction on him now is not much more than guessing.
Edwin Weathersby is the College Football Recruiting Analyst for Bleacher Report. He has worked in scouting/player personnel departments for three professional football teams, including the New York Giants and Cleveland Browns.