SEC Football: 1 Player Each Coach Fears Most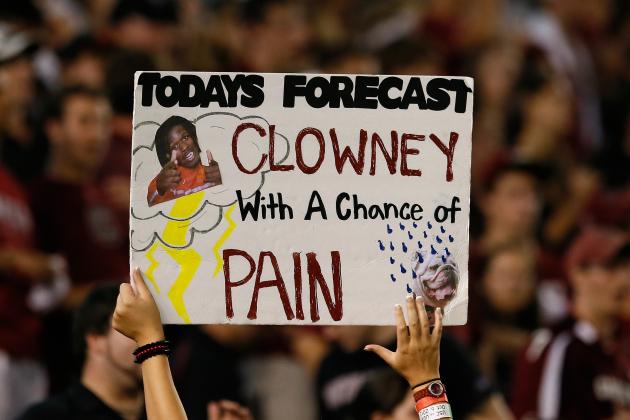 Kevin C. Cox/Getty Images

Extraordinary players around the SEC keep head coaches up at night.
How will teams stop the dual threat that is Johnny Manziel? How will offenses avoid the wrath of Jadeveon Clowney?
With the great players around this conference, it's a weekly struggle for coaches. But coaches fear certain players more than others.
Because of pressure being put on them by fanbases to win in-state rivalries and elevate their programs' status in the league, coaches lose sleep over some players more than others.
Here are the players that worry each SEC head coach most.
Begin Slideshow

»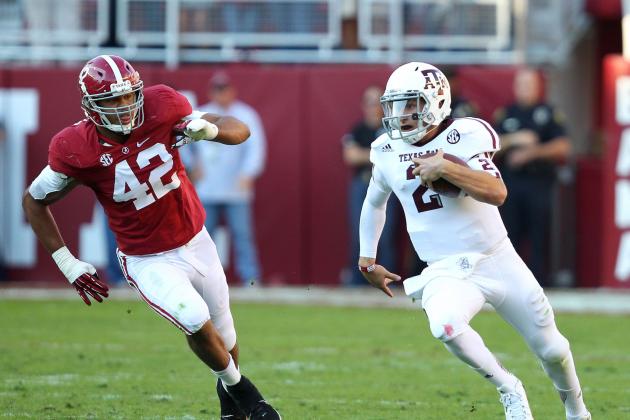 Mike Zarrilli/Getty Images

You're not going to beat Nick Saban twice. No way, his ego won't allow it.
Last season, Johnny Manziel ruined Saban's perfect record and almost cost the Crimson Tide another national championship by leading Texas A&M to a 29-24 victory in Bryant-Denny Stadium.
He had 345 total yards and two touchdowns against Saban's defense.
Think Saban isn't already devising a plan for their rematch on Sept. 14 in College Station? Think his ego can sustain Manziel putting up those same type of numbers on his defense?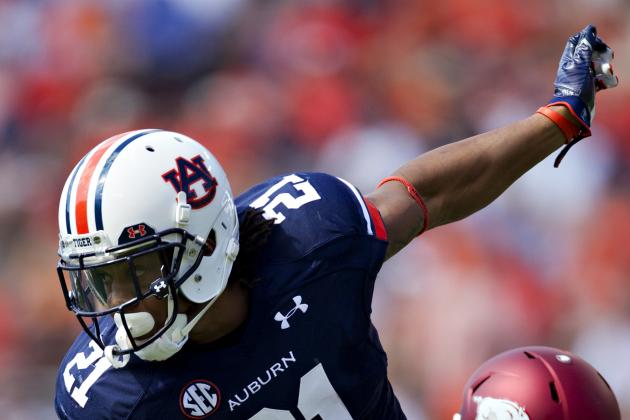 Wesley Hitt/Getty Images

The first objective for Bret Bielema in his first season at Arkansas is to avoid finishing last in the SEC West.
There are far too many changes and the Razorbacks have lost too many weapons to compete in the SEC West next season. Because of that, the Razorbacks could easily finish last in the division.
To likely lessen this possibility, Bielema needs to focus on beating Auburn.
Gus Malzahn should make his running back, Tre Mason, a superstar in the league next year, so Bielema needs to figure out a way to force Auburn's passing game beat him. Otherwise, Mason will run up and down the field on his defense.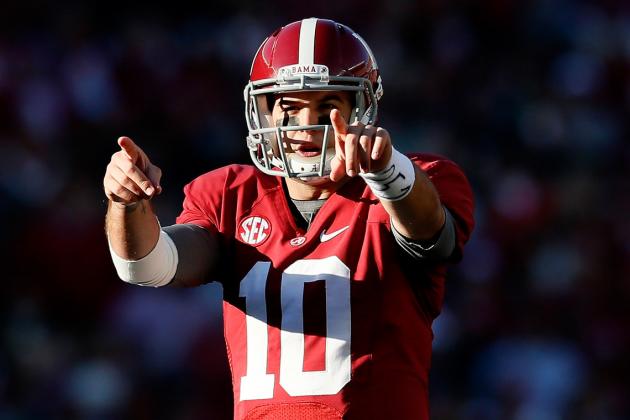 Kevin C. Cox/Getty Images

Oh, Gus, how in the world are you going to beat Alabama next year?
For Malzahn, along with most SEC coaches, AJ McCarron is his worst nightmare.
Here's a player who doesn't throw interceptions (threw 10 touchdowns for every one interception last year), makes solid reads throughout the games and is accurate throwing the ball down the field. That's frightening.
In a state that's fueled by a heated rivalry between Auburn and Alabama, Malzahn has the misfortune of being on the opposite sideline of McCarron.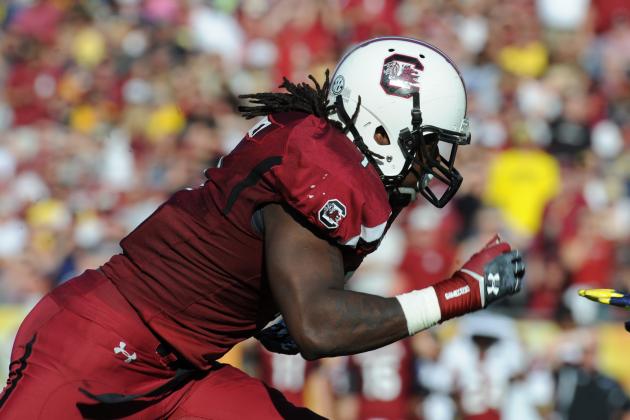 Al Messerschmidt/Getty Images

If you want to stop Jadeveon Clowney this fall, start scheming now.
A pass-rusher is just as deadly as an accurate quarterback in this league. The reason being is that an incredible pass-rusher can rattle a calm, cool, collected quarterback.
Seeing as though one of Florida's biggest hurdles next year involve getting past South Carolina, Will Muschamp must find a way slow down Clowney again this season.
Clowney's five tackles and one sack weren't nearly enough for the Gamecocks last year against the Gators, so you better believe, he, along with his teammates, will be looking for revenge.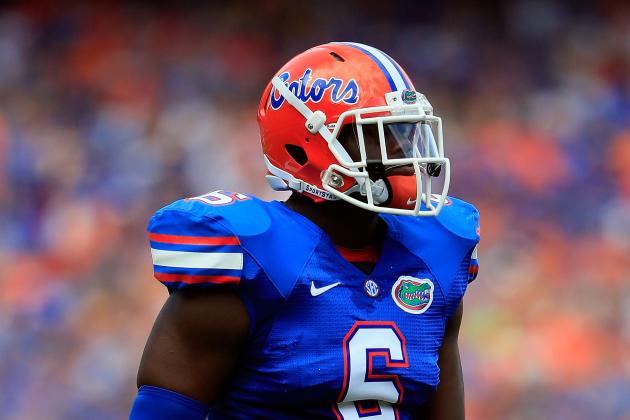 Sam Greenwood/Getty Images

Florida's defense should to be a top unit in the SEC again next season.
After one impressive recruiting class after the next, this defense is stacked with rich talent.
And seeing as though key members, such as Shariff Floyd, are leaving the defense, new superstars should emerge like Dante Fowler.
Fowler had an underachieving year with just 2.5 sacks, which is playing below his expected ceiling. If Fowler puts it together next season and becomes the next great SEC pass-rusher, Mark Richt will have to deal with both Clowney and Fowler in the SEC East.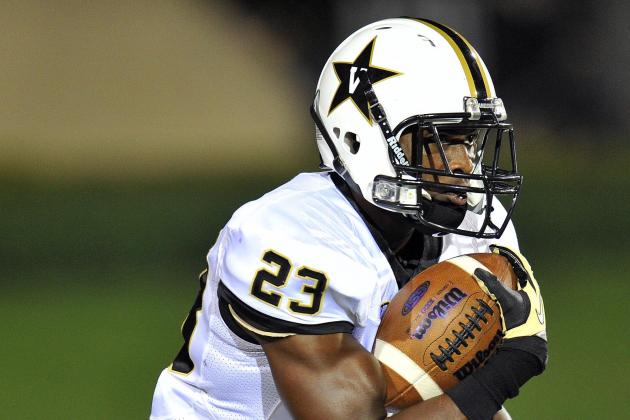 Mike DiNovo-USA TODAY Sports

Kentucky has to find relevancy in the SEC East again.
That's quite a daunting task for Mark Stoops in his first season as head coach. So let's make things simple, shall we?
Stoops' goal should be to finish ahead of Tennessee, Missouri and Vanderbilt. Judging by last year's performances, Vanderbilt is the team to beat, and that makes the Commodores' best player, Andre Hall, the most intimidating opposition on the schedule.
Stoops has to avoid a Hall-forced turnover or electrifying return in 2013 because Vanderbilt feeds off it.
Matthew Stockman/Getty Images

LSU fans probably still have nightmares about T.J. Yeldon's game-winning touchdown in Baton Rouge last season.
Meanwhile, Les Miles is probably having nightmares about what's to come. With Eddie Lacy turning pro, Yeldon should be the Crimson Tide's feature back.
Considering that Yeldon had 1,108 rushing yards and 12 rushing touchdowns as a backup, that's a frightening image.
If Miles wants to beat Alabama, he's going to have to beat them upfront and shut down its star running back.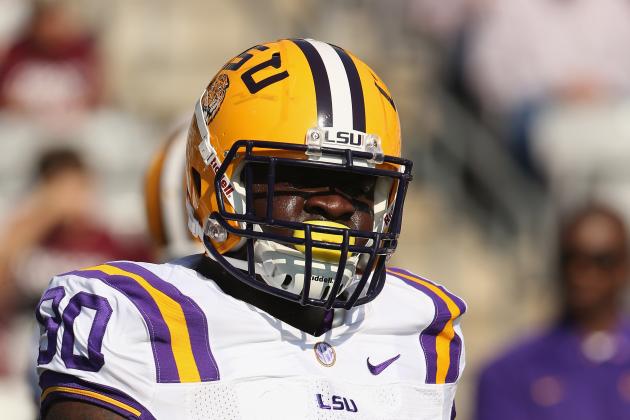 Ronald Martinez/Getty Images

Any man with a nickname "The Freak" deserves to be feared. Anthony Johnson may not be feared more by anyone else than Dan Mullen.
Look, if Mississippi State is going to finally win the SEC West, it needs to do it this season with Tyler Russell, Gabe Jackson and LaDarius Perkins coming back.
The Bulldogs will have to beat either Alabama or LSU. The latter is more likely to happen.
That scenario becomes impossible if Mississippi State can't block LSU's explosive interior defensive lineman.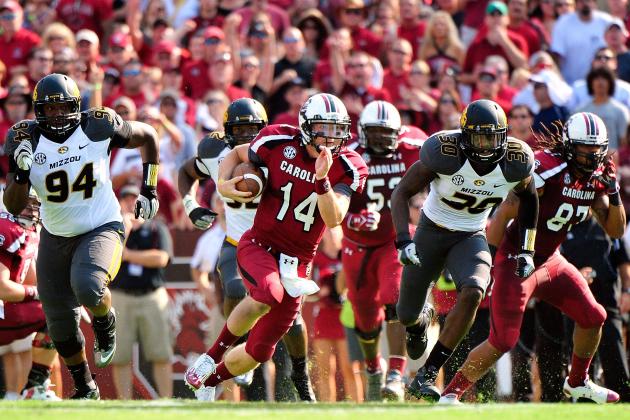 Grant Halverson/Getty Images

Connor Shaw obliterated Missouri last season.
Shaw had his best performance of the season with 20 straight completed passes, 248 passing yards and two touchdowns.
Can he repeat that performance next season? It wouldn't bode well for Gary Pinkel if he did.
If Pinkel's Missouri team is going to become a contender in the SEC East, it needs to take out a top contender. That could be negated with another spectacular showing from Shaw.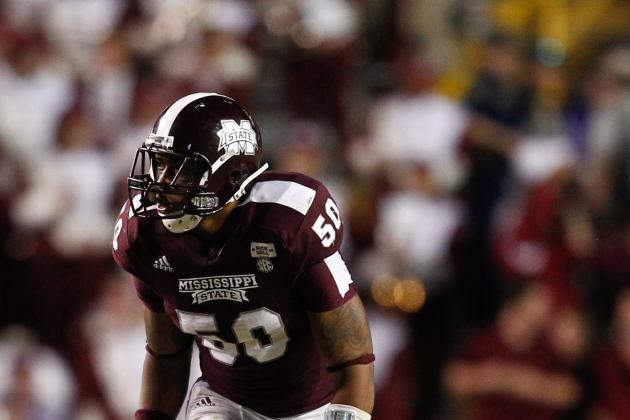 Derick E. Hingle-USA TODAY Sports

Hugh Freeze needs to keep this train rolling at Ole Miss.
In order to so, he may have to run through a wall in Benardrick McKinney. Mullen is going to make the Egg Bowl the biggest game of the year, especially after the Rebels torched the Bulldogs 41-24 last season. That's the nature of the beast.
So the pressure is on both Freeze and Mullen to win the Egg Bowl and continue fighting an uphill battle in the SEC West.
If Freeze can't figure out how to block a man who accounted for 102 tackles last seasons, then a fourth loss in five years to Mississippi State will likely occur.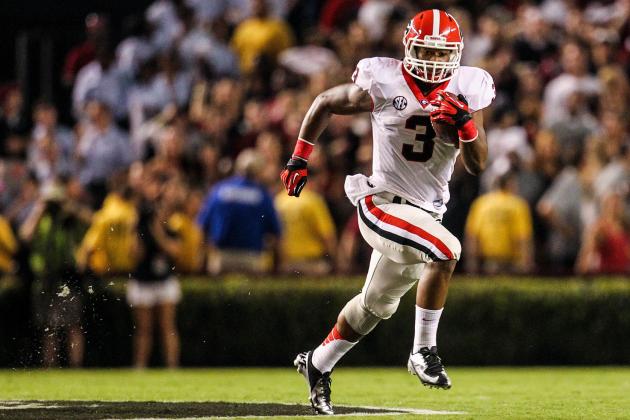 Daniel Shirey-USA TODAY Sports

Can Steve Spurrier avoid the Todd Gurley show two years in a row?
Gurley, who rushed for 1,385 yards and 18 touchdowns as a freshman last season, is reportedly faster, leaner and more muscular this spring.
Spurrier caged Gurley last season by allowing just 39 rushing yards from the freshman sensation. Can he do it again this season?
Spurrier has made his thoughts public about Georgia in recent years. He's simply not a big fan of the Bulldogs, so beating Georgia is significant for the Ol' Ball Coach.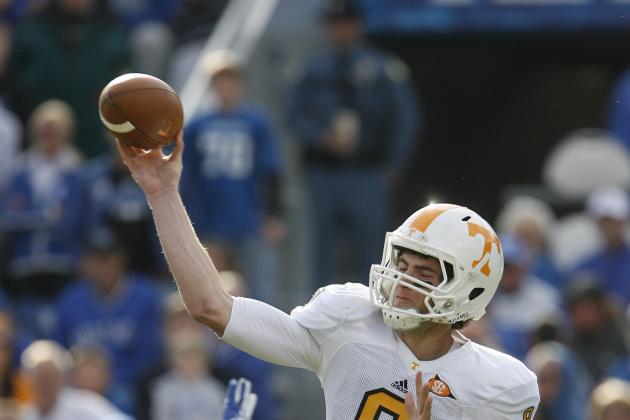 Mark Zerof-USA TODAY Sports

You've got your hands full in season one, Butch Jones.
Derek Dooley left quite a mess to clean, and with Tyler Bray, Justin Hunter and Cordarrelle Patterson shooting off to the pros, it's going to be rather tough to win the SEC East.
Baby steps. Like most of the new coaches on here, Jones needs to take aim at the less talented teams in the division. First on the list is Kentucky.
With Tennessee's solid offensive line returning, the Vols should still be able to defeat the Wildcats next season. That is of course, if they can block Alvin Dupree, who totaled 91 tackles and 6.5 sacks last season.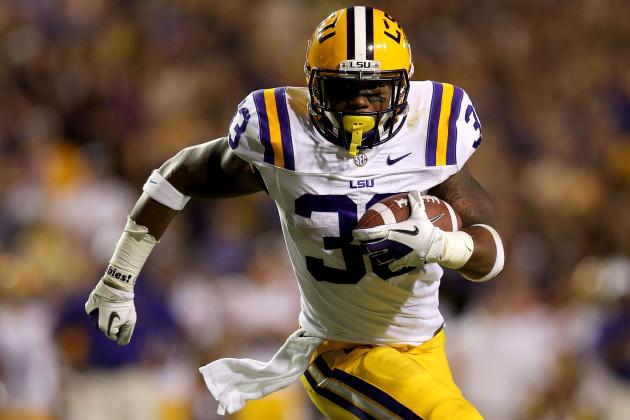 Matthew Stockman/Getty Images

Texas A&M engaged in a dog fight with LSU last season.
The Aggies went toe-to-toe with the Tigers and had them on the ropes throughout the game. But then Jeremy Hill happened.
Hill took over in the second half, and he sealed the victory with a 47-yard touchdown run with three minutes left to go in the fourth quarter.
Kevin Sumlin will have to find a player that can equal or make Damontre Moore's absence less noticeable. He needs that person to stop hard-nosed runners like Hill from snatching a victory away in the fourth quarter.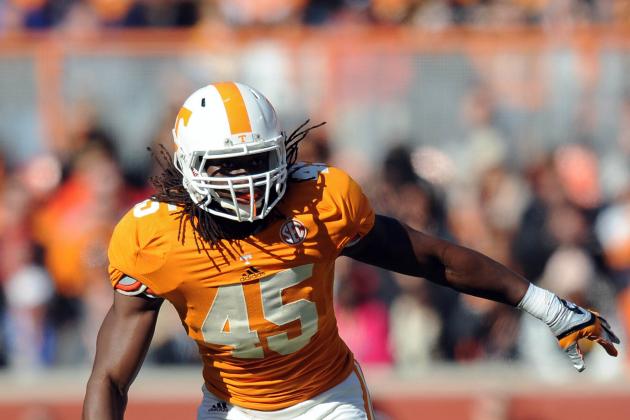 Randy Sartin-USA TODAY Sports

James Franklin has his players believing that they play for the premier school in Tennessee.
Last season, the Vanderbilt Commodores were. Vanderbilt posted a nine-win season and a 41-18 victory against Tennessee.
Can he sustain this newfound glory? Well, he's going to have to beat Tennessee again to do so, and that means that he's going to have to find a way to block A.J. Johnson.
Johnson led the SEC in tackles last season with 138. Stopping Johnson in 2013 will be much easier said than done.