Power Ranking the SEC's 10 Biggest Gym Rats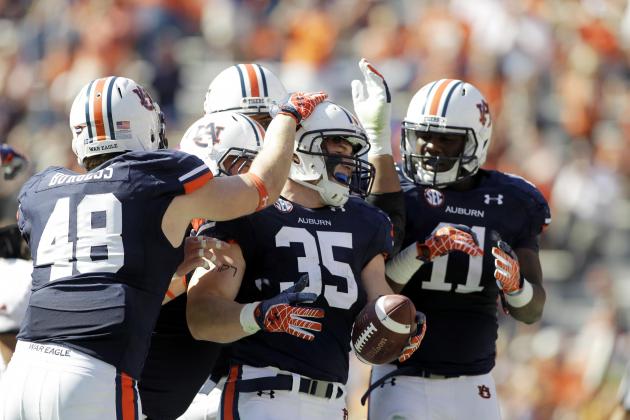 John Reed-USA TODAY Sports

Good football players aren't produced in a gym, but it helps to be stronger and faster than the guys across the line from you.
These 10 players understand that being a gym rat won't make them All-Americans, but it helps provide an edge on Saturdays. Hitting the gym for these 10 has become a part of their regular everyday routine so hitting workouts is a process, not a chore.
This is a look at how the 10 best lifters in the SEC stack up against one another.
Begin Slideshow

»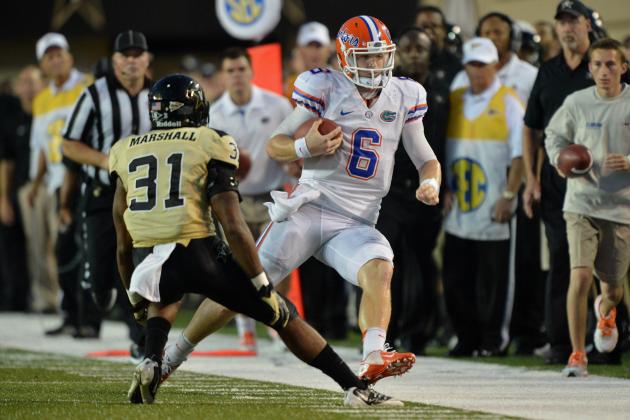 Don McPeak-USA TODAY Sports

Javon Marshall is the defensive co-captain and starting safety for the Vanderbilt Commodores.
He finished 2012 as one of the best attacking safeties in the conference as he was always willing to throw every bit of his 200 pounds into a ball-carrier.
Since arriving at Vanderbilt, Marshall has added 15 pounds to his frame and has become a leader for the Commodores defense on and off the field.
James Franklin has Vanderbilt on a drive to relevance and it starts with players like Marshall.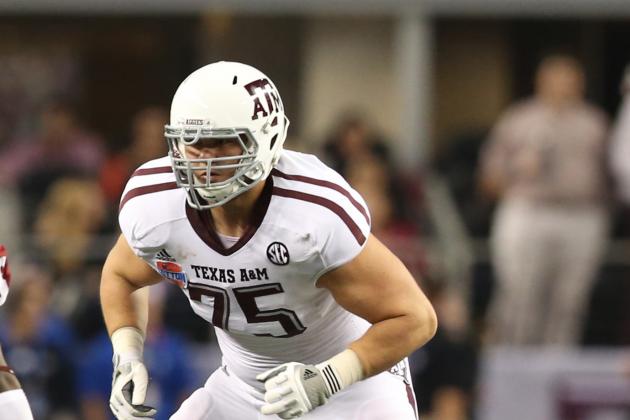 USA TODAY Sports

Jake Matthews is a physical freak at the offensive tackle position for Texas A&M.
Matthews is 6'5", 305 lbs and none of the weight is wasted. This guy is extremely athletic and mobile for his size, and his work in the weight room has a lot to do with his athleticism.
Returning for his senior season will help push the Aggies into the national title discussion, but it will also give him one more year to get a little faster and stronger before he hits the pros.
Already a highly regarded prospect, there is no limit on what Matthews can accomplish in one more season for the Aggies.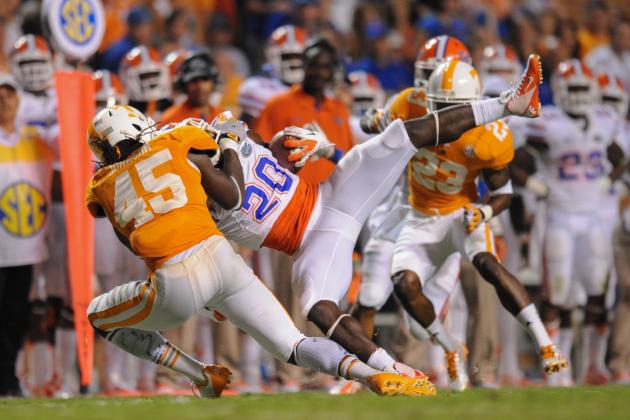 Randy Sartin-USA TODAY Sports

A.J. Johnson showed up to Tennessee in 2011 as a highly regarded linebacker. Since arriving on campus, he has lived up to the hype and became a leader for the Tennessee defense.
Always bouncing in and out of the weight room, Johnson has gained 20 pounds since arriving in Knoxville.
The Volunteers are facing another coaching change this year and there is a need for players to take hold of the team and become leaders.
It all starts in offseason workouts, and Johnson has proven that he has become a workout warrior and leader for the defense over the past two years.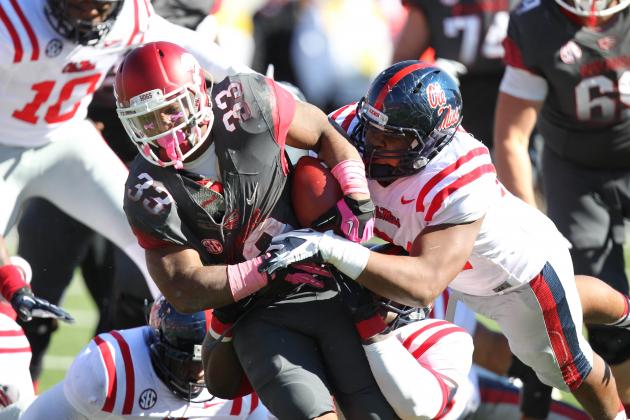 Nelson Chenault-USA TODAY Sports

The Ole Miss Rebels have started the climb back from mediocrity under the leadership of Hugh Freeze, but a big part of the defensive success has been hybrid defensive end C.J. Johnson.
Johnson came to the Rebels as a highly regarded linebacker, but he was needed along the defensive line once he arrived on campus. His work in the offseason has created one of the most versatile edge rushers in the conference.
Over the past two seasons, Johnson has been a presence in the weight room for Ole Miss and he will continue to be a force on the field on Saturdays thanks to his off-the-field drive.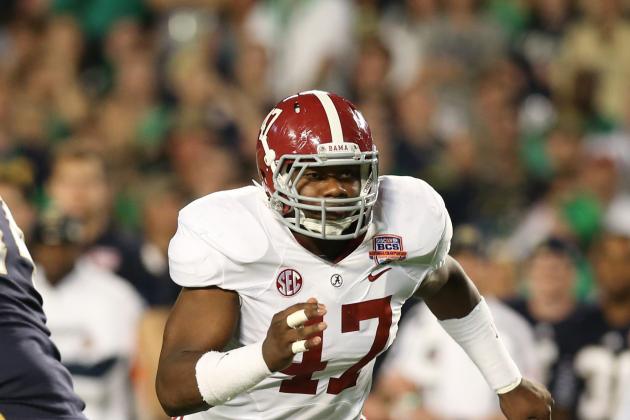 Matthew Emmons-USA TODAY Sports

The Alabama Crimson Tide are known to have one of the best workout programs in the country as the team continues to place physical specimens on the field every Saturday.
Heading into the 2013 season one of the off-field stars is Xzavier Dickson.
Dickson came to Alabama as a 240-pound defensive end, and now he is a 262-pound Jack linebacker. Gaining 22 pounds is impressive and shows a dedication to the weight room that is needed to find a physical edge in the SEC.
The Crimson Tide continues to punch out top linebackers with each passing year and Dickson is the next in line. His work ethic in the weight room has lifted him to the top of the Tide's linebacker corps in just two seasons.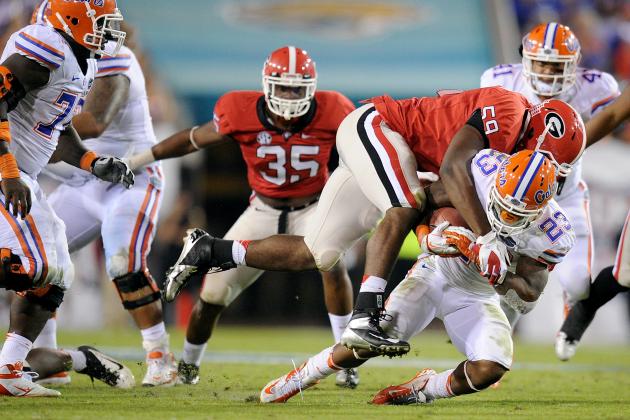 Kevin Liles-USA TODAY Sports

Jordan Jenkins is one of the most accomplished underclassmen on the Georgia defense.
Jenkins was a highly rated recruit out of high school and walked into Athens expecting to make waves his freshman season. It happened as he earned six starts in 2012.
Before arriving at Georgia, Jenkins was a dedicated gym rat, posting impressive numbers as a high school junior. In March of 2011 Jenkins set his high school's power clean record with a lift of 265 pounds (Ledger-Enquirer).
Since arriving at Georgia he has added 10 pounds to his frame and will only continue to get bigger, faster and stronger in the future for the Bulldogs.
Jenkins may be young, but he is gym warrior and off-the-field leader for the Bulldogs defense.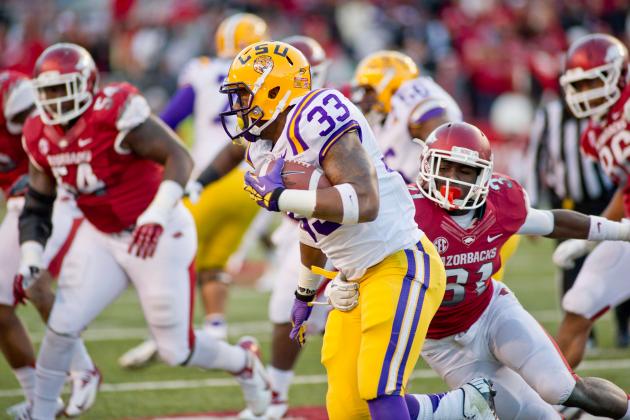 USA TODAY Sports

Jeremy Hill burst onto the scene last year to become the leading rusher for LSU midseason.
Hill runs as physical as any player in the conference, at times hunting down defenders in the open field.
His powerful running style is aided by his attention to offseason workouts and dedication in the weight room. He has gained 10 pounds in just one year in Baton Rouge and every bit of it has been quality weight.
Because of Hill's 230-pound frame he is comfortable making contact with the defense. He appears to thrive off of it. There isn't a better bruiser-type back in the conference heading into 2013.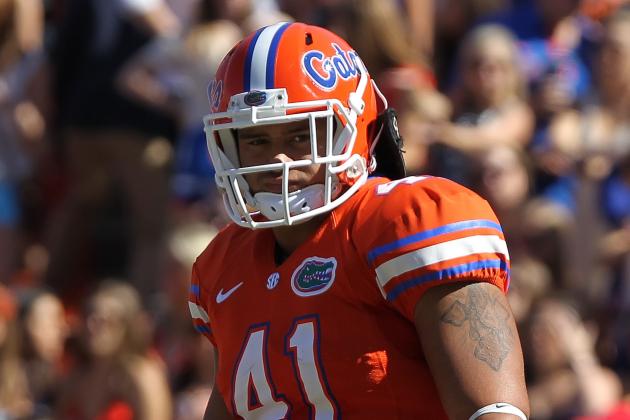 Kim Klement-USA TODAY Sports

Hunter Joyer is a two-sport star for the Florida Gators and that has aided his rise to the top of the biggest gym rats list for 2013.
Joyer has been a power lifter, shot put thrower and fullback since high school. At age 13 he set a world record for the Amateur American Powerlifting Federation when he benched 375 pounds. His record still stands (Athlete Nation).
He currently has a 580-pound squat, and a 485-pound bench press (Athlete Nation).
Look for Joyer to continue to dominate the weight room over the next two years as he stars as the starting fullback and shot putter for the Gators.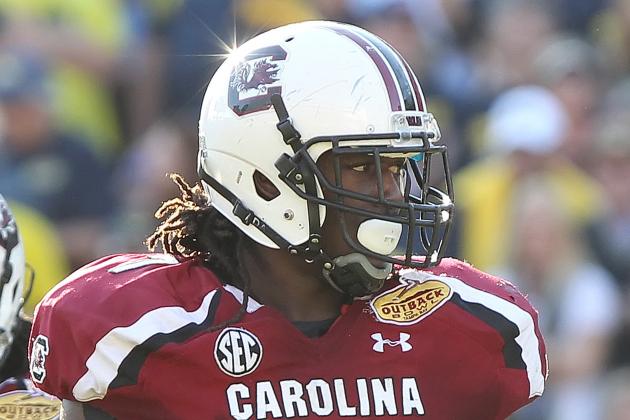 Kim Klement-USA TODAY Sports

Jadeveon Clowney is a beast for South Carolina at the defensive end position. He has natural gifts that make him one of the toughest players in the country, but his work ethic in the weight room has made him elite.
Entering his freshman season Clowney had a 4.6 40 (Yahoo! Sports) and has not lost a step of speed in his time on campus.
He has gained 25 pounds since arriving in Columbia, and he has been a leader both on and off the field for the program.
Clowney heads into 2013 as a Heisman candidate and his offseason workout regime has helped get him to that level.
This is one of the most gifted athletes in recent history to play the college game, but if not for his work ethic he would be just another middle-of-the-pack performer.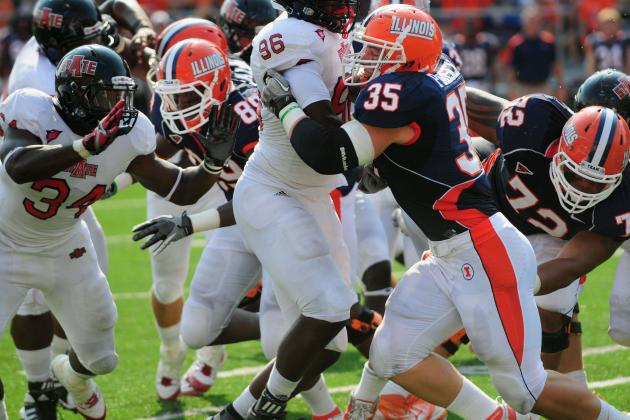 Reid Compton-USA TODAY Sports

Jay Prosch won't produce many 'wow' plays this year for the Auburn offense, but he will plow through opposing defenders with ease and help pave the way for the Tigers backfield.
Prosch is a physical freak at fullback that was an offensive guard in high school. At UMS-Wright in Mobile, Ala., he set the school record (Athlete Nation) for bench press (440 lbs), hang clean (385 lbs) and incline bench (335 lbs).
He first attended Illinois out of high school and set the school record for power clean with a lift of 382 pounds. Prosch transferred to Auburn before the 2012 season and quickly set the Auburn record for power clean with two reps of 380 pounds (Athlete Nation).
His work ethic and drive for excellence in the weight room is admired by coaches and fellow players.
Prosch won't become a star in the Auburn offense, but his impact will be huge for the Tigers this fall.