Power Ranking the Most Exciting Days of the College Football Offseason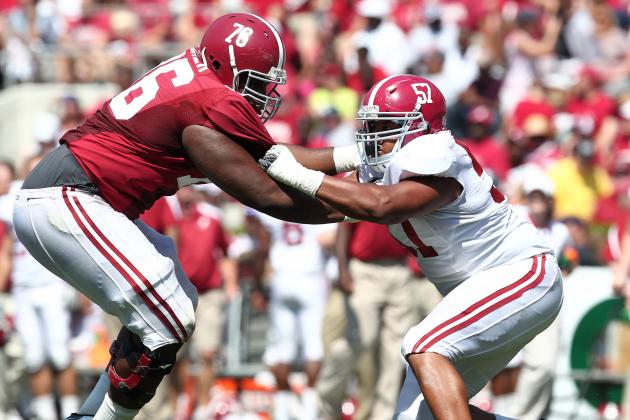 Marvin Gentry-USA TODAY Sports

They say college football has an offseason, but truthfully there are many things that take place during the off months that it doesn't seem like it.
Every time you turn around something is going on college football related and then the regular season is here before you know it. With players preparing for the NFL draft, interviews, practices and even more hoopla, there is enough to keep you occupied until the fall.
Still, these are all minor things to keep your mind off the fact that no real football is taking place. If we had it our way, football would be played every day and there would be no time to do all of the things in between that coaches and players do. But unfortunately this isn't Burger King and we have to put up with many months of no college football.
So instead of pouting about it and crying ourselves into a coma, we can only make the best of it and start pointing out the positives.
Here are the most exciting days of the college football offseason.
Begin Slideshow

»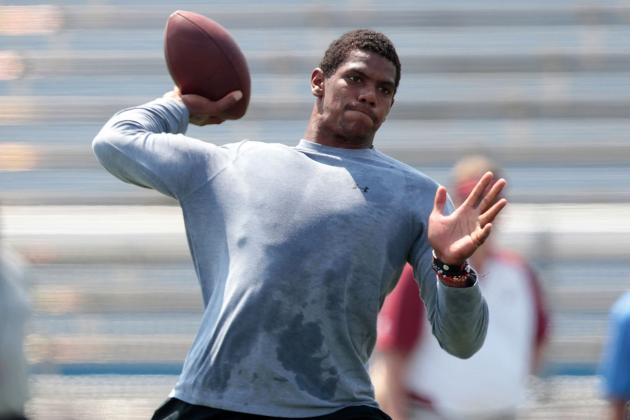 Jared Wickerham/Getty Images

The pro day to me is a little overrated, which is why it isn't very high on the list of exciting offseason days in college football. This is when kids that are eligible for the NFL draft workout in front of scouts and prove that what they saw on tape is in fact what you see in person.
However, these kids are working in an environment where they are comfortable and there are far less cameras and media attention than there is at the NFL combine. If he can't put up an impressive workout during pro day, something is seriously wrong, especially if he was one of the many who refused to do anything at the combine.
Even with the pro day being a less glorified workout, it still holds importance to these young players and can be exciting. It is always awesome to see a player that nobody was talking about generate a little bit of buzz due to an impressive workout in his own backyard.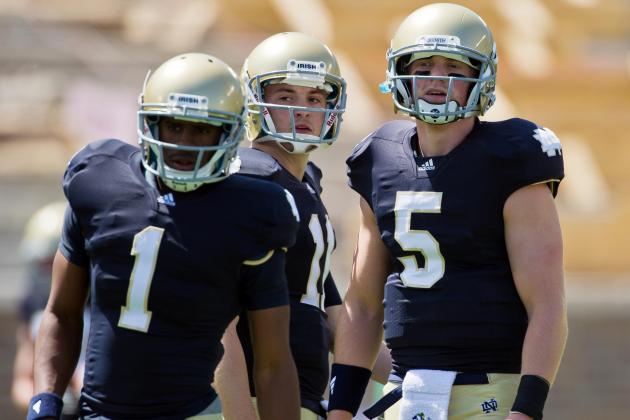 Matt Cashore-USA TODAY Sports

Spring practice gives us college football fans the first opportunity to see the team in action. We hear many things throughout the first couple of months of the offseason, but spring ball is when you get to see everything first hand.
How do those young freshmen look in pads? What does the offense look like without the star quarterback from a year ago? We've heard a lot about that young linebacker, but does he really have the ability to step in and become a leader on the field?
The spring reminds us that the college football regular season is still oh so far away, but it does provide us with a month or two of something to hold our hat on. While it gives players the chance to knock out the cobwebs, it helps answer a few questions heading into the later part of the year, and actually raises new ones.
Spring ball gets the party started and is just enough to prevent each and every college football fan from going insane.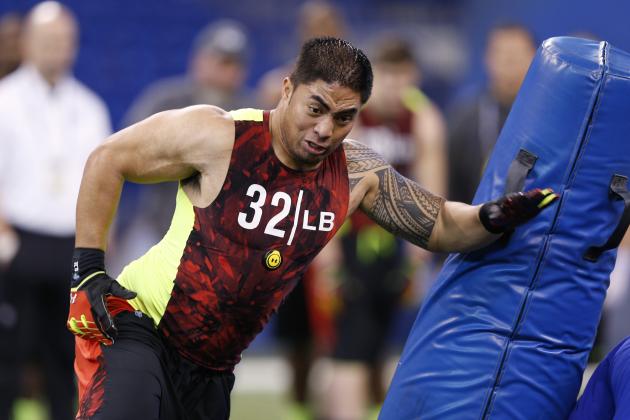 Joe Robbins/Getty Images

The NFL combine really has absolutely nothing to do with the college football offseason, but it does draw the attention of the fan base.
This provides you the chance to cheer on the kids that left your school a year early for the fortune and fame. Or it gives you the opportunity to root for some of your favorite players who could soon blossom into the next NFL superstar.
However you choose to do it, the combine has become a mini rivalry between fan bases over the years. The better certain players perform during the workouts, the more leverage that schools supporters have over the enemy.
You see, I told you Manti Te'o was slow, and Dee Milliner was a legit prospect. More points for Alabama!
For some the competition never ends.
Al Messerschmidt/Getty Images

Once the spring practices are over with and the guys shred some of the extra pounds they put on during the off weeks, there is what is called a spring game. Not nearly as exciting as a regular season matchup, it is the closest thing we are going to get to a college football game in the month of April.
This is when the competition for playing time really heats up. Freshmen who enrolled to school early want to make their presence felt in this game right here. Guys who are on the bubble for the two-deep depth chart see an open window in the spring game and don't want to drop the ball for a shot at increased playing time.
There is really nothing on the line as far as wins and losses are concerned, but this game is everything to a player trying to make a name for himself. It is also fun to see matchups that you won't see anywhere else.
Besides, when else can you see teammates play against one another?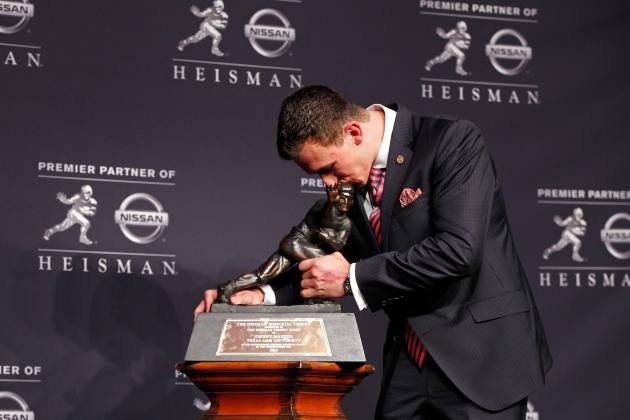 Mike Stobe/Getty Images

As we inch closer to the regular season, the watch lists are released in the month of July. This is a list for every college football award imaginable, and it includes sometimes hundreds of players that you should be keeping an eye on heading into the season.
It is basically a reminder of all of the great talent this sport has to offer and keeps you up to date on everybody who will have an impact on the upcoming season. These lists also include many names you may have never heard of, giving a few little guys a chance to shine and put their school on the map.
Once again, if you are that competitive fan that can't get enough, you are counting exactly how many players your school has on the list and sticking it to all of your buddies.
Although it is important to remember that the favorite rarely ends up walking away with the hardware when it is all said and done.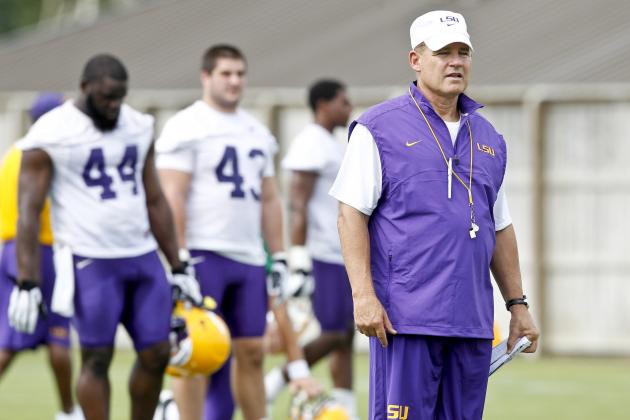 Derick E. Hingle-USA TODAY Sports

The season is almost here! That is what fall camp tells me.
Players and coaches get together one last time to prepare for the season. Only this time the pressure is turned up several notches and there won't be as much pampering as there was back in the spring. With the season only weeks away, you are either ready to remove those pampers, or you will see a lot of time on the bench this year.
While the spring helped put a dent in position battles, the fall is the deciding factor on who is going to get that spot. All of the true freshmen are on the field at this point, and they are out to prove themselves as well. The coaching staff is fine tuning every little detail in hopes that this season is going to be a success.
They say that championships are won behind the scenes and the work put in during this time period really pays off for those chasing a crystal football.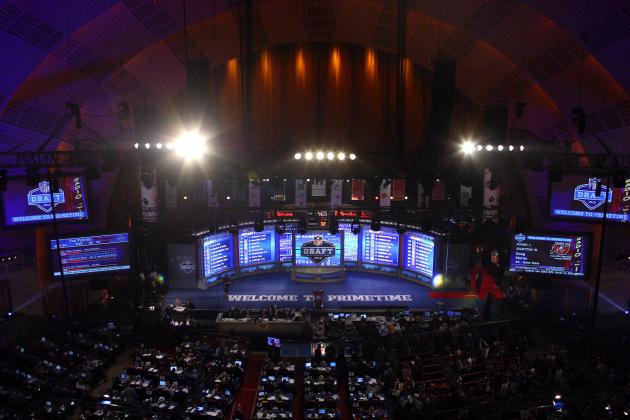 Chris Chambers/Getty Images

The NFL draft should be special to every college football fan. It is a day you get to watch your favorite players take that next step in their life and become men.
You spent the last three or four years watching these guys do their thing in college and now they get a chance to prove themselves at the big boy level.
It is a special moment for them in their lives, but is pretty neat to see as a guy on the sidelines. You're watching these kids grow on and off the field and get to see them blossom before your eyes.
Not everybody pans out in the pros, but at least they are given the shot to succeed.
In some ways, the draft is like the final goodbye for college football fans. The players now work on Sundays, but we will never forget what we all witnessed when they clocked in on Saturdays.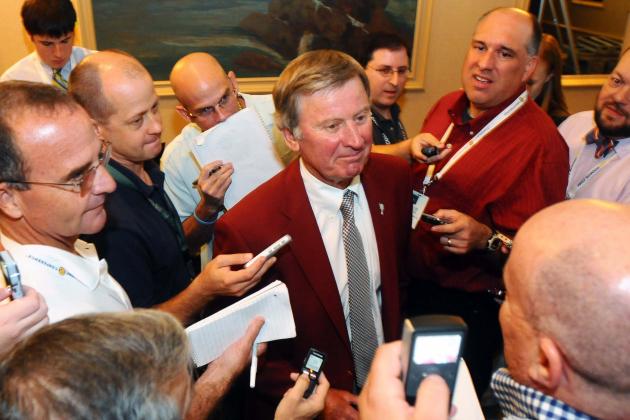 Kelly Lambert

Media day is really one of the most underrated events of the offseason.
After hearing the same guys on your local networks talk about the same things over and over, you want to hear something different for a change. There is nothing better than putting the head coaches from a conference in one room and having them answer questions.
Did I forget to mention that the season kicks off in just a couple of weeks before these talks take place?
That competitive spirit is riding high and the juices are flowing. The football itch has come back and with tension in the air, you can guarantee somebody is going to say something to fire up the next man that takes podium.
The dominoes then continue to fall and before you know it, mini rivalries are formed and we now have a reason to watch South Carolina take on Ole Miss.
This day is great if you are a sucker for foolishness.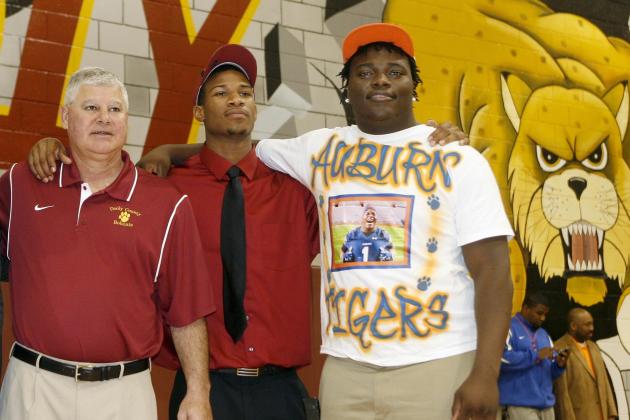 Phil Sears-USA TODAY Sports

National signing day has begun to take on a life of its own. The recruits we have chased down and harassed for the last year will finally announce where they will be going to school.
The concept of this day really sounds silly, but a successful recruiting class can instantly turn a program around. Just when nobody was paying attention or didn't consider you a threat, your school lands some of the top recruits in the country. Boom, you have just planted the seeds for your school to become a contender over time.
Along with recruits announcing where they are going, you also have the props, bizarre recruiting stories and the drama with the parents that takes place on a yearly basis.
With everything that comes with it and the excitement for every school in the country, national signing day is like Christmas for college football fans.
Matthew Emmons-USA TODAY Sports

Speaking of Christmas, the release of the depth chart has become one of the most anticipating days of the offseason. You simply never know what it is going to look like for either team. Coaches spend the off days keeping things under wraps because they want to keep that chip on everybody's shoulder and have players competing until the end for a spot.
So while you watched the team during the spring game and heard updates throughout fall camp, you likely had a good idea of who was going to start where. However, there is a good chance you end up wrong when the depth chart is released.
Oh sure, you got the quarterback and wide receivers right, but you didn't know that this young safety held his own and is now a starter in the defensive backfield.
The depth chart is really the final step of the offseason and shows everybody where your team stands.
It is now time to play ball.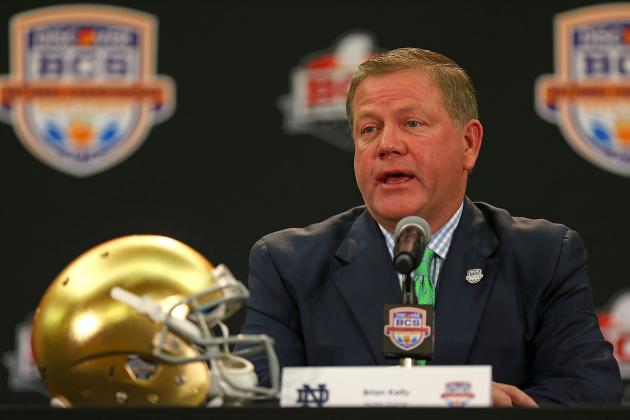 Mike Ehrmann/Getty Images

The release of the preseason polls is one of my favorite days of the year.
It is always fun to compare and contrast the AP Poll with the Coaches Poll. You quickly realize that the coaches have no idea what they are talking about and begin to question whether they are watching the same sport as the rest of us.
It is enjoyable to create your own Top 25 before the release of the poll and see how many you got right. Seriously, I can't be the only college football geek that does that.
Then you have the fans that absolutely can't believe why their team isn't the No. 1 ranked team in the country. Who cares that Kentucky only won two games last year and has one of the toughest schedules in college football; the Wildcats deserve to be in the Top 25. These types of arguments provide us with things to talk about and help make the rest of the offseason go by much quicker.
While the polls drive us crazy at times, they provide entertainment like none other.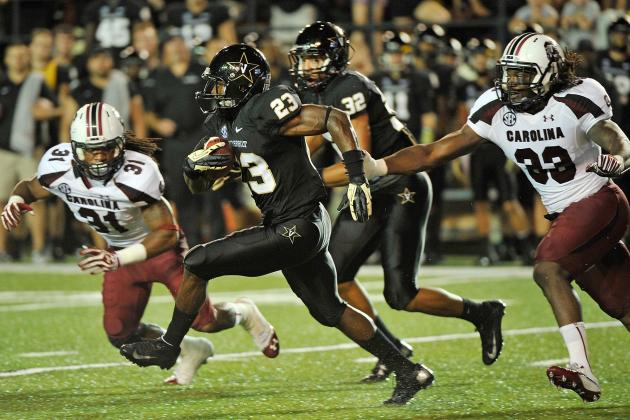 Frederick Breedon/Getty Images

I don't know about you, but I make sure to isolate myself from the rest of the world when college football is around the corner. On the eve of game day, it is time to unplug the phones, lock the doors and crawl into a snuggie that will keep me warm throughout the wonderful festivities.
Some say nothing is better than the opening day of baseball season, but I prefer to see bone-crunching hits and jaw-dropping one-handed catches with my sport of choice. There isn't anything that can compare to knowing the season is just one day away.
I don't care if the first game is a matchup between Hawaii and South Alabama, just give me football, please.
All of the days leading up to this event hold a special place in our hearts, but nothing, absolutely nothing compares to the real thing when the month of August greets us yet again.