SEC Football: 2014 Recruiting Needs for Each SEC Team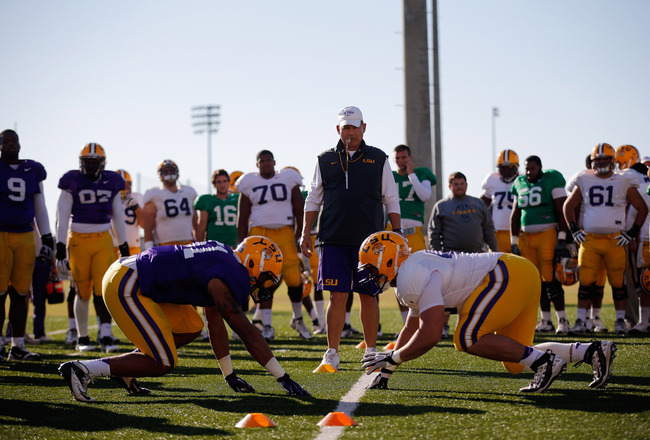 Chris Graythen/Getty Images
Every year, recruiting coordinators and head coaches sit down and look at the future of the program's depth chart. These meetings aren't about the team's personnel coming up for this season, but rather looking where exactly the team will need more talent and depth two to three years down the line.
Each program has recruiting needs, as graduation, injuries and prior recruits becoming busts must be factored into a recruiting plan. Today, we begin a new series here at B/R, where we'll take a look at some major conferences to assess a few needs for the 2014 recruiting cycle of each program.
The SEC, as the top conference in the country, is up first today. We'll take a trip around the South and give you a couple needs that each SEC program needs to fill in this 2014 recruiting year.
Vanderbilt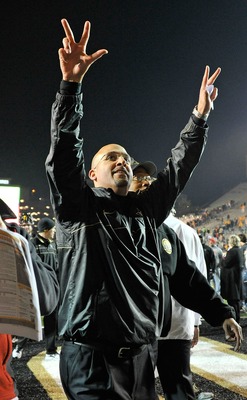 Frederick Breedon/Getty Images
The Commodores have brought in two consecutive top-25 caliber classes, but Vandy likely is still in a state where it needs an upgrade of talent across the board.
Adding depth at the RB position would be a good idea, as the Commodores could get a guy who can help both immediately and down the road. Also, since they're in the SEC, adding beef to both the defensive and offensive fronts has to be a priority.
I'll also be interested to see if head coach James Franklin brings in a couple DBs.
Texas A&M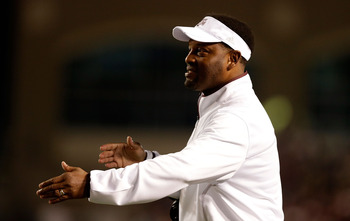 Scott Halleran/Getty Images
It appears that the secondary is going to be a crucial position of need for the Aggies this year. Graduation is going to hit Kevin Sumlin's defensive backfield, and he needs to be ready.
This is a pretty good year for back-end defenders in Texas, so look for Sumlin to gobble up a few to bring to College Station. I'm also a big believer in signing a QB every year, and with Sumlin's offense being so explosive, he can never have too many signal-callers.
Plus, Johnny Manziel could leave after this season. A TE or two could also help.
Tennessee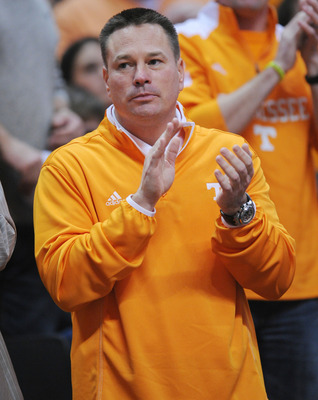 USA TODAY Sports
Based on my thinking in regards to the Vols' needs, Butch Jones needs to really stock up on big guys. I'm talking offensive line and also the defensive line too.
Jones will likely look at bringing in skill position talent that suits his spread offense, but hopefully he doesn't neglect his program's needs at OL and DL.
The Vols need to bring in a few DEs and DTs while also signing several versatile OL prospects.
South Carolina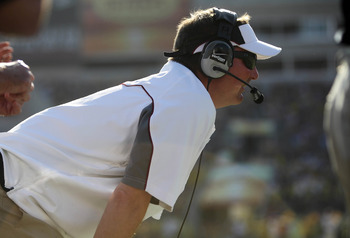 Kim Klement-USA TODAY Sports
I wouldn't expect a big class to be hauled in by Steve Spurrier in 2014. If you think the Gamecocks are going to do what Georgia and Texas A&M did in 2013 recruiting, think again.
It's time for Spurrier to pull in a stud WR or three. He got Shaq Roland in 2012, but no WR opted for Columbia in 2013.
Spurrier brought in several OLs last year, so he may not sign many blockers this year. Perhaps landing another dynamic pass-rusher to help replace Jadaveon Clowney could be a priority.
Linebacker could be a position of need, too.
Missouri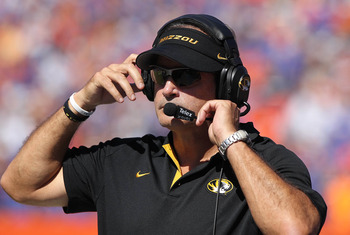 Kim Klement-USA TODAY Sports
I would think that Gary Pinkel and his staff will use this 2014 cycle to stock up on defensive players.
The Tigers got a solid DT in 2013 in Josh Augusta, and ATH Chase Abbington could play OLB, but defensive impact guys are needed at Mizzou.
The back-end could be more dynamic, so landing a few good safeties and cover corners would really help. Also, how about getting more pass-rushers?
Mississippi State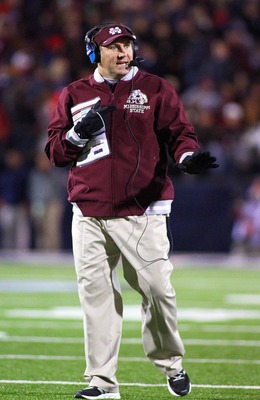 Spruce Derden-USA TODAY Sports
Linebacker, receiver and the fronts seem to be the positions of need for Dan Mullen's squad. Getting a young stud pass-catcher to groom into a No. 1 type of WR will help a lot.
Signing a few 'backers to come in and learn the scheme while watching for a year or two would be a wise move. Then, as I've said before, the SEC is won in the trenches, so Mullen has to make sure both of his fronts have depth.
Ole Miss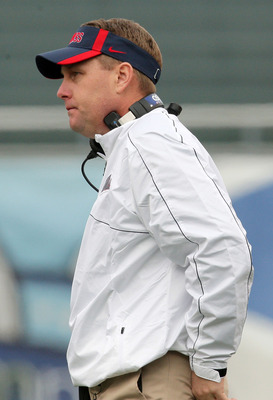 USA TODAY Sports
The Rebels signed a great class last year, and several of their 2013 recruits are going to be cornerstone players for them.
I'd like to see them sign a few good interior OL prospects, as Austin Golson and Laremy Tunsil will man the edges at RT and LT, respectively. Getting a few DTs to take some future pressure off DE Robert Nkemdiche would be nice, and Hugh Freeze likely will take multiple linebackers in 2014.
Ole Miss also could go hard after an elite-level CB or two.
LSU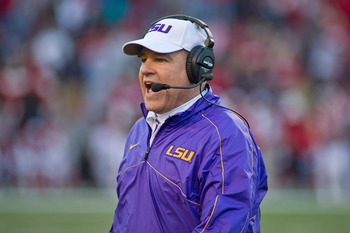 USA TODAY Sports
It's pretty obvious that Les Miles has had his sights set on RB Leonard Fournette for about two years. Running back is a position of need, and Fournette is the top target for Miles in 2014.
Receiver could also be addressed along with defensive end and linebacker. LSU usually recruits the best players and fills its needs as it goes.
Kentucky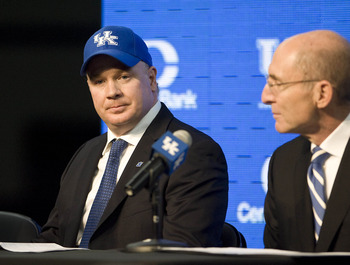 Mark Zerof-USA TODAY Sports
Kentucky is going through a complete transition as a program, and it needs talent everywhere. Multiple linebackers are needed; offensive linemen who can fit Neal Brown's offensive scheme also are in demand in Lexington.
If Brown doesn't like the QBs on the current roster, landing someone Brown likes to pilot his spread offense will be a priority.
The Wildcats have a lot of needs, so don't look for them to be picky.
Georgia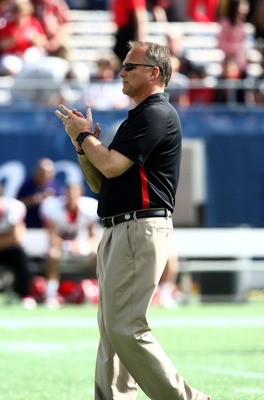 Douglas Jones-USA TODAY Sports
Georgia probably will look to bring in several more defensive linemen in 2014. The team must keep addressing this position, as landing a few DTs and pass-rushers appears to be a big need.
The offensive line likely could use a few good men from this 2014 class. An interesting thought is landing a running back or two.
Both Keith Marshall and Todd Gurley may be gone to the NFL after 2014, so the Dawgs need to start planning for the future (already) at the RB position.
Florida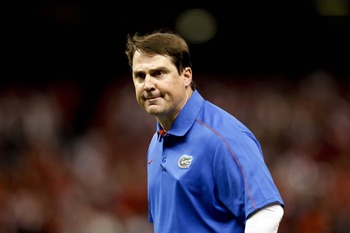 USA Today Sports
Florida filled a need last year when it signed several good LB prospects. QB Will Grier is already committed this year, and he could challenge Max Staver for the right to start when Jeff Driskel is gone.
Don't be shocked if Florida goes after another QB after getting a top-tier QB like Grier. Penn State and Alabama did this in 2013 after landing Christian Hackenberg and Cooper Bateman, respectively.
Getting more pass-rushers along with adding depth on offensive line probably will be big needs, too.
Auburn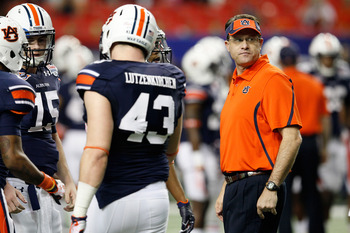 Kevin C. Cox/Getty Images
Auburn's roster clearly shows that the secondary is a major need, especially at CB.
Graduation is going to rock Ellis Johnson's back-end unit, and the Tigers need to land guys who ideally would be able to help in 2014.
Personally, I'd also like to see Auburn sign studs at both WR and RB. Addressing the OL, getting help at LB, and also getting a RB or two would help the roster on The Plains.
Arkansas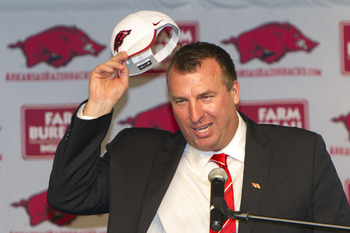 Wesley Hitt/Getty Images
The Hogs have several needs at various positions, but the most important area of need is the offensive line.
Not only do the Hogs need more bodies in the offensive trenches, they need a new "type" of OLs. Under Bobby Petrino, Razorback blockers were more adept to pass protection and were quicker and lighter.
New coach Bret Bielema is a run-first coach, and he's going to want his blockers in the mold of Wisconsin OLs: big, strong and physically dominant run-blockers.
Look for Arkansas to bring in a new species of player to the OL unit.
Alabama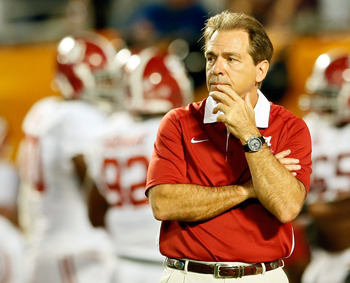 Kevin C. Cox/Getty Images
Alabama's key to success is perceived to be the defense, which is pretty true. Yet, the offensive line is where this program really sets itself apart from others.
Nick Saban and his staff must continue to bring in quality OL prospects in 2014, who can move defenders off their marks and open up holes for the stable of RBs on the roster in Tuscaloosa.
Alabama must also keep looking for potentially dominant pass-rushers.
Getting some more defensive backs, adding more depth to the DL, and maybe another dynamic pass-catching TE to join 2013 signee O.J. Howard could also be on the to-do list for Saban in 2014 recruiting.
Edwin Weathersby is the College Football Recruiting Analyst for Bleacher Report. He has worked in scouting/player personnel departments for three professional football teams, including the New York Giants, Cleveland Browns and the Las Vegas Gladiators of the Arena League. He spent a year evaluating prep prospects and writing specific recruiting and scouting content articles for Student Sports Football (formerly ESPN Rise-HS). A syndicated scout and writer, he's also contributed to WeAreSC.com, GatorBait.net and Diamonds in the Rough Inc., a College Football and NFL Draft magazine.
Keep Reading