Big Ten Football: 6 Coaches with the Most Riding on Spring Practice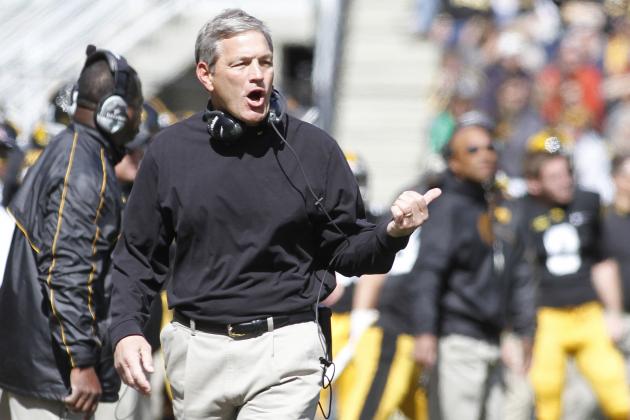 Matthew Holst/Getty Images

Every conference faces challenges heading into the new year as college football becomes more evenly spread throughout the country. Becoming elite and staying there is difficult, but the Big Ten expects to be on top of the game every season.
Six coaches are walking into spring with spotlights focusing in on them and their programs. There are a number of questions that loom over the conference with returning to the BCS National Championship Game being the answer to them all.
To get there, these teams need to be a part of the Big Ten picture. There coaches will make the difference. Here is a look at the coaches that need to create a turnaround for 2013 starting this spring.
Begin Slideshow

»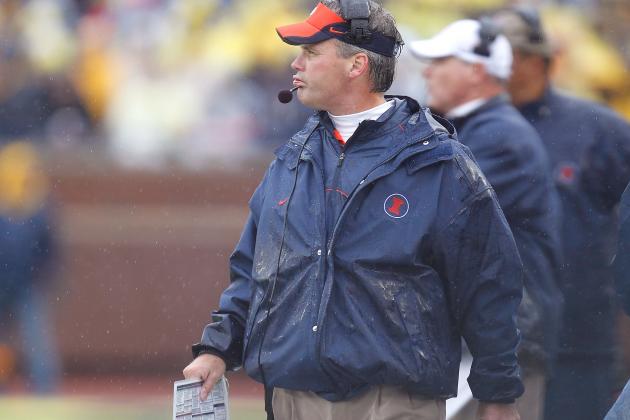 Gregory Shamus/Getty Images

Tim Beckman has built a solid resume on the coaching circuit over the past few decades, but his track record in Champaign, Ill. is not looking so good right now.
After one season, the Beckman-led Illini are 2-10.
Last year was a down season for the Illinois team, and it was a tough transition under the new head coach. Beckman brought the spread offense from Toledo and it hasn't been a hit yet.
He is a defensive-minded guy by trade, but his defense last season was mediocre at best. This spring is huge for Beckman as he searches for success. This is only year two, but another 2-10 season will lead to whispers of a change in direction.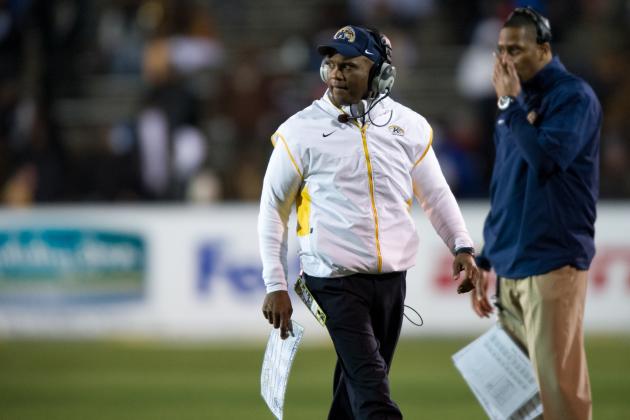 Michael Chang/Getty Images

Darrell Hazell walked away from a masterful season at Kent State to take over a tumbling Purdue program.
The Boilermakers limped into the postseason and got blasted by the Oklahoma State Cowboys 58-14. It was never close.
Purdue lost five straight games during the season, and they failed to keep big games close. The Boilermakers were throttled a number of times in 2012. Hazell is trying to fix the leaks.
This spring, the eyes of the program will fall on Hazell. He is viewed as a savior for this program after a mediocre run under Danny Hope.
While the expectations will be tempered this season, there will be a lot of eyes looking for noticeable change this spring.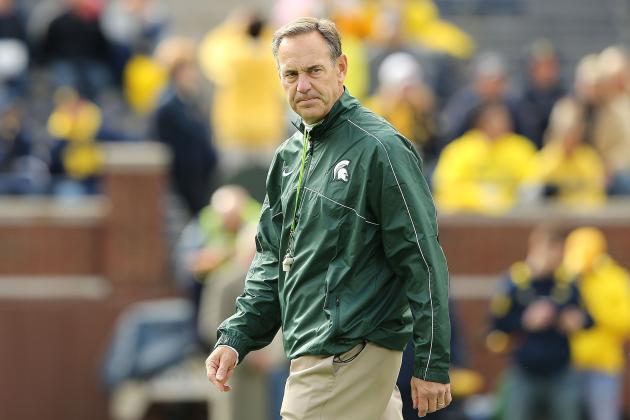 Leon Halip/Getty Images

Mark Dantonio had his second-worst season last year since arriving at Michigan State in 2007. The Spartans finished with a modest 7-6 record and a bowl win, but it was a far cry from where this program was just a year ago.
A lot of the issues stemmed from a change at quarterback, but there will always be major hiccups to overcome.
This spring, Dantonio will have to replace William Gholston at defensive end and LeVeon Bell at running back. The problems never end.
How Dantonio and his team respond to those losses will be watched closely.
There also has to be solid development at the quarterback position. Andrew Maxwell has to get a lot better than he was just a year ago or the curtain calls may begin.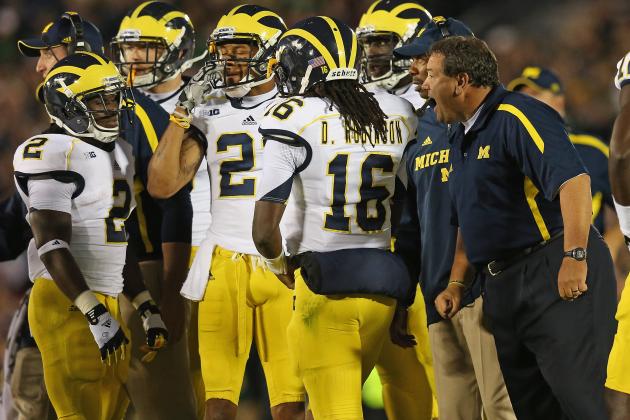 Jonathan Daniel/Getty Images

Brady Hoke may not be the first name that comes to mind when you think of coaches with things to prove this spring, but he is high on the list as Michigan tries to climb back into the national spotlight.
This is the third season that Hoke will be guiding the program, also making it the third season that his pro-style offense will be implemented in Ann Arbor. At this point, it has to work.
Over the past two seasons, the Wolverines haven't had a leader that could guide the offense at quarterback, but heading into spring, Devin Gardner appears to have grasped the offense.
There is also the issue that faces the program of losing three starters along the offensive line. Finding solid answers up front will be a huge focus this spring, and it will be a major part of the offensive success heading into the new year.
There is no time left for growing pains. This season needs to be a good one for Hoke, and it starts this spring.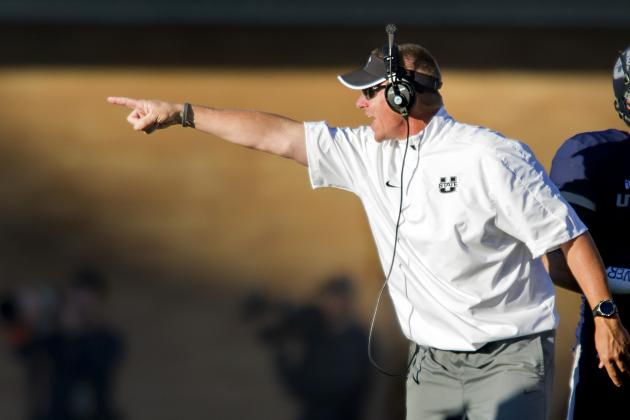 Douglas C. Pizac-USA TODAY Sports

Gary Andersen is a close second to having the most riding on this spring. Andersen is taking over a program that has won two straight Big Ten Championships and was expected to be on the way to another before the coaching change occurred.
Andersen will bring a new philosophy on offense, but the defensive approach should be much of the same.
How well this team adjusts to the new offense will be the most important thing to watch for the Badgers faithful this fall. The country will be watching as well as Wisconsin has impacted the BCS a lot as of late.
The Badgers want another Big Ten title and the talent is on campus to get there, but Andersen has to bring together a lot of pieces before that is possible.
It starts this spring for Andersen's new team, and the eyes of the country will be watching as the former Mountain West Conference coach takes on the huge task of Big Ten football.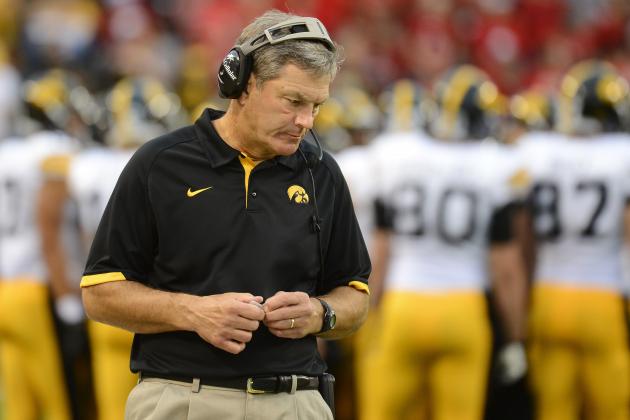 Mike DiNovo-USA TODAY Sports

Kirk Ferentz has to see the writing on the wall that the rest of us do. Another bad year at Iowa and the second-highest paid coach in the Big Ten will soon be unemployed.
The Hawkeyes have started a tumble that is more than a one-year slide. Last season was rough for this program and there is no immediate fix other than player development. So far, that has been an issue.
This spring is huge for Ferentz as he tries to shift this program back into a winning team before this fall.
There are issues on offense and defense that need to be addressed. The offense needs to be the biggest focus, as it finished No. 114 in total offense and No. 111 in scoring offense last year.
Without a strong spring, Ferentz may need to begin the search for a new gig—this one will be over soon without wins.