Early Predictions for Top 25 Uncommitted Recruits in Class of 2014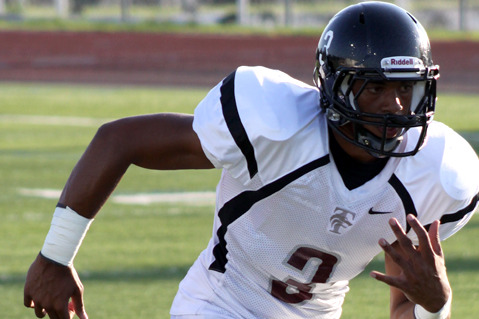 247Sports
They say it's never too early to make predictions and today we're going to predict where the top 25 uncommitted prospects for the class of 2014 are going to end up. Now, I do caution that the title of this read does say "early" and that my predictions will more than likely change as this cycle moves forward.
Some uncommitted recruits have already rolled out top five or top 10 lists, named leaders and spoke about favorites. Other uncommitted recruits may have not even really paid much attention recruiting yet, but perhaps the new recruiting rules will help get them to do so soon.
No matter if a recruit has a known list or hasn't tipped his hand yet, talk has begun about where each uncommitted recruit is headed. Here are my predictions for the top 25 uncommitted recruits.
Begin Slideshow

»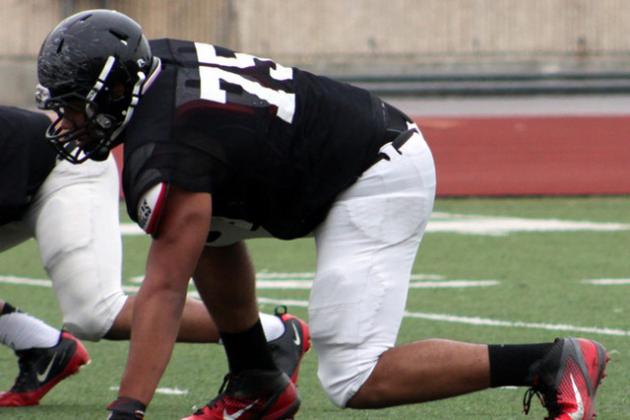 247Sports
Thomas has the strength and power to hold his own vs. massive blockers, double teams and TEs. He can set the edge either from a three-point or two-point stance.
He's strong and is a 6'3" DE who weighs 251 pounds. I think Thomas has the skill set to play OLB in a 3-4, but if he plays DE in a 4-3 he'll be fine there too. He's from Texas and the Longhorns could be tough to beat.
Prediction: Texas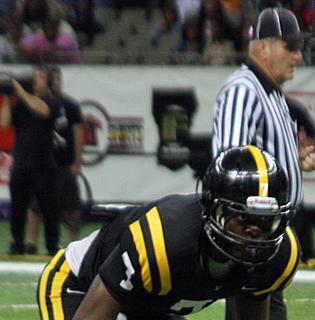 247Sports
Jones is a big, 6'2" safety and weighs 200 pounds, but he plays the game with good speed and transition quickness. From Louisiana, Jones can roll up in the box to enforce alleys vs. running backs.
He also has the speed and athleticism to line up deep and patrol the back end. Jones has good range and could also grow into an OLB.
Prediction: Alabama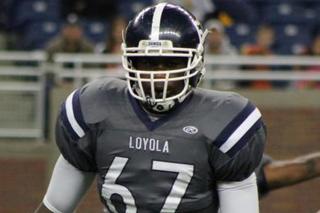 247Sports
McDowell plays DE right now, but he's already 6'7" and over 290 pounds. He could stick at DE in a 3-4 scheme like Notre Dame's, but a move to DT will likely happen if he goes to a 4-3 team.
From Michigan, McDowell has good strength, power and can lean on blockers all night long. He can push the pocket as a rusher and has anchor ability to stop the run.
Prediction: Notre Dame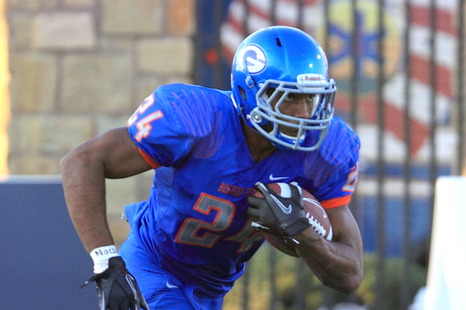 247Sports
Starks is from Las Vegas and can play RB or S. He's 5'11", 200 pounds and has good speed and instincts.
I also think his strength is an asset to his running style and he has a chance to be a bell-cow RB should be stay there at the next level. Starks is also improving as a pass catcher out of the backfield and really could ascend to a 5-star recruit before we're done with this 2014 class.
Prediction: Oklahoma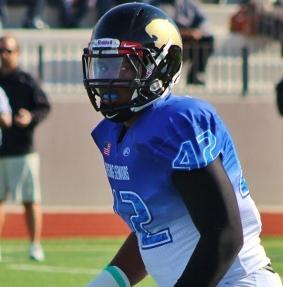 247Sports
McMillan is 6'3", 236 pounds and is from Georgia. The first thing that draws you to him is his size and thick frame, but he's not a heavy-footed guy and plays with good agility.
He can shoot through gaps, sift through traffic and plays strong when he wrapping up to tackle. He's a productive second level defender and can play MLB or ILB in a 3-4 defense.
Prediction: Clemson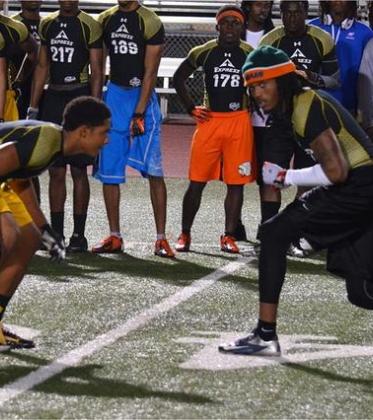 247Sports
Lane is the top WR on my board right now and I like his size at 6'2" and 200 pounds. What I also like about the Florida prospect is his solid speed, athletic ability and good hands.
Lane shows solid ball skills, can catch in crowds and has the potential to be a No. 1 WR. He comes out his break at an above average rate and can separate from defenders well.
Prediction: Miami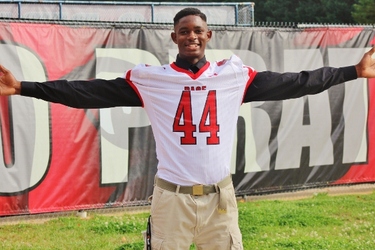 247Sports
The 6'7" Featherston is light in the pants at just 215 pounds, but he'll fill out his frame as he gets older.
From North Carolina, he is lean and lanky right now, but a college strength and conditioning coach will pack some bulk on him easily.
With his length, athleticism and quickness, Featherston can be a terror coming off the edge. He can stay clean from power blockers by using his arms and has a good burst to finish plays.
Prediction: North Carolina State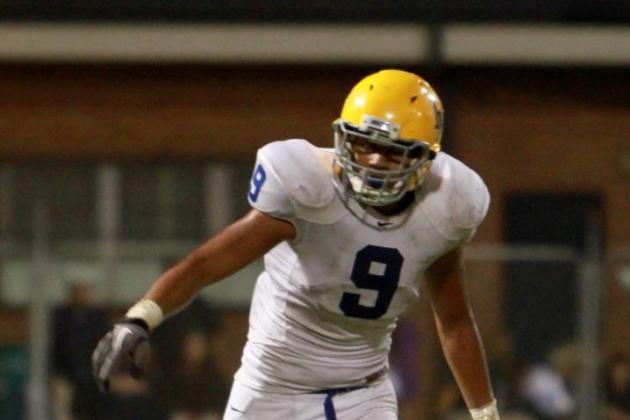 247Sports
Luatua is the top TE prospect and he could come down to Alabama and USC. He has family connections with 'Bama, but is from the Southern California area.
At 6'4" and 230 pounds, Luatua has soft hands, catches the ball well in crowds and really plays with a toughness that I like. He can be a bully with the football after the catch and has solid play speed.
Prediction: USC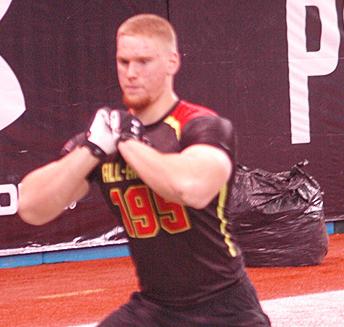 247Sports
Smith looks like a tall LB or TE when you see him on the hoof. He's 6'6" but it's surprising he weighs over 280 pounds, because he looks lighter.
One of the best OL prospects in the country for 2014, Smith is from Kansas and is a good one. He's tough, nasty, versatile and willing to do anything to clear space for running backs or protect passers.
Prediction: Texas A&M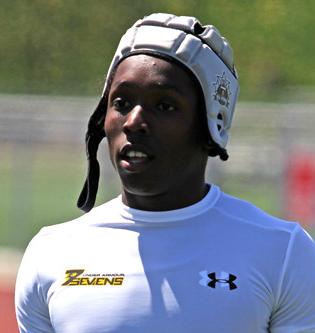 247Sports
At 5'10" and 172-pounds, Jackson has excellent speed and is a quick-twitch athlete. He also has deceptive strength and is in the mold of Mackensie Alexander.
Jackson is great in transition, sees the field well and recognizes things quickly. He's also a factor in the return game and don't sleep on him as an offensive player.
Prediction: LSU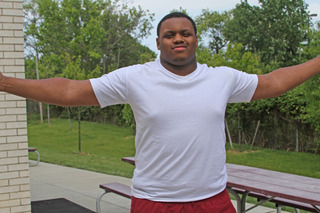 247Sports
Prince is a large-bodied OT at 6'7" and 300 pounds. He has remarkable length, big hands and moves pretty well for someone his size.
From Maryland, Prince can play both RT or LT, has quick feet and is an agile guy. He's got good strength and can punch hard and quickly at the snap.
Prediction: Florida State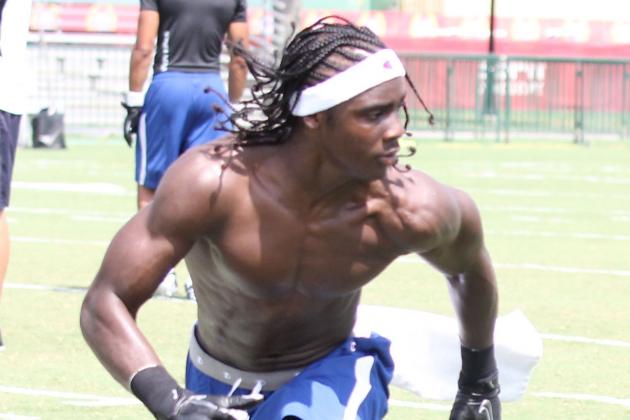 247Sports
Brown is a 6'0", 185-pound CB and I think he could be at the 200 pound clip before he's a freshman in college. He's really physical and strong for a DB, which is why he loves to press.
Athletic and blessed with speed, Brown has some hip flexibility to turn and run with receivers. This is a DB you want because he can play both CB and safety for you.
Prediction: LSU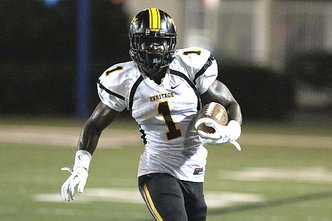 247Sports
Michel is from Florida and runs the rock with a 5'11', 205-pound frame. He can bang inside with power and strength, use his quick feet to elude defenders and has good long speed.
Michel also has the quickness to jump cut to the edges and is slippery in space. He'll help out as a pass catcher too.
Prediction: Notre Dame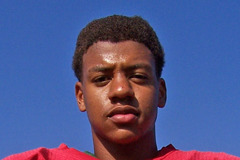 247Sports
"JuJu", as he is more commonly known, is one of the best players in the country and can play WR or S. He's 6'1" and weighs almost 200 pounds and has incredible athletic ability.
Smith can use speed at the WR position, play with range in the secondary, use his strength to his advantage and also has good instincts. I also think he's developing physically at a good pace.
Prediction: UCLA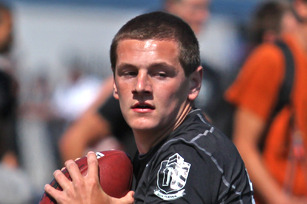 247Sports
Chryst's father is the QB coach of the 49ers and he plays the game with good footwork, field vision and poise. He makes good decisions, has solid arm strength and already is 6'3" and 215 pounds.
Chryst is an accurate passer from the pocket and reminds me a little bit of Christian Hackenberg. He's from California and is expected to stay in Pac-12 country.
Prediction: Stanford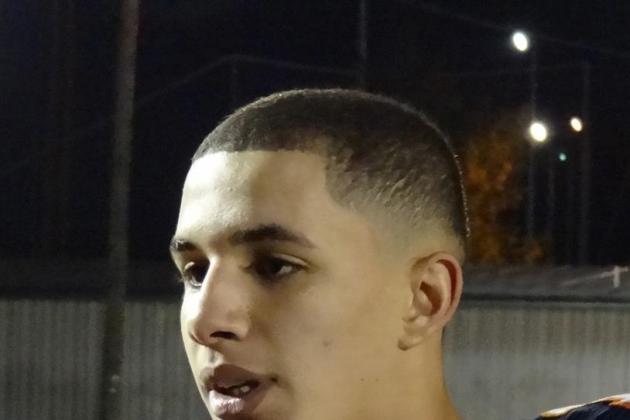 247Sports
Hurd is a 6'3" RB prospect and likely will play his senior season in high school weighing over 220 pounds. He runs hard, tough and strong when he gets the ball and is very productive.
He'll get the Derrick Henry treatment because of his size, but I think Hurd prefers to stay at RB. His speed and quickness both grade out fine and Hurd can help pick up the blitz.
Prediction: Tennessee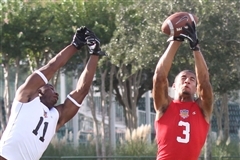 247Sports
The 6'2", 200-pound Blanding is an elite recruit from Virginia that has team captain written all over him. He's vocal on the field, works hard to prepare for each game and understands schemes well.
Blanding is a great athlete and plays with the speed, range and route recognition skills of a college sophomore right now. I like in-state Virginia's chances with him right now.
Prediction: Virginia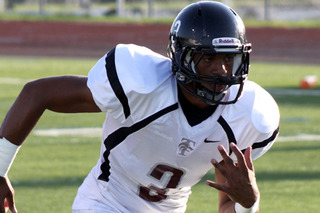 247Sports
Paris is a 6'1", 190-pound DB that is as versatile as Travis Blanks was coming out of high school. Paris has a similar type of frame to Blanks and also can float between safety and big corner.
From Texas, Paris has offers from most of the heavyweight recruiting programs. It'll be interesting to see exactly where he ends up.
Prediction: LSU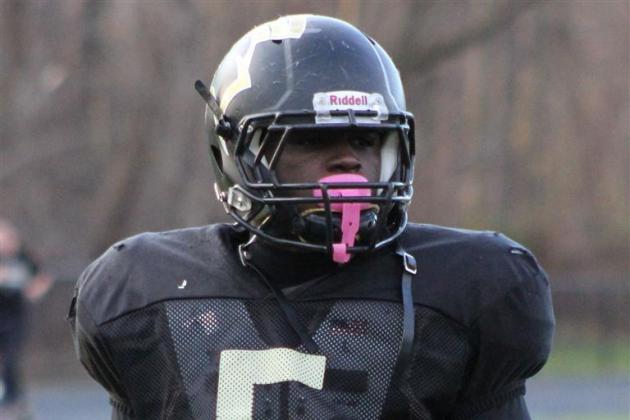 247Sports
Peppers is a great football player and I'm still evaluating where his best long term position is. He can play CB, but is already over 200 pounds, so safety could be an option.
Then again, the New Jersey player is 6'1" and has great athleticism so WR may be in play. RB also could be a position to look at for Peppers due to his great instincts and awareness.
Prediction: Stanford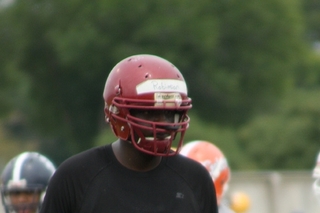 247Sports
Robinson, from Louisiana, is a huge 6'6" OT that weighs 330 pounds already. He has to clean up some footwork issues, but I see the athleticism, agility and power to be a great OT in college.
Robinson is already bigger and stronger than Laremy Tunsil and may be more college-ready right now too. The big OT can play on left or right side and if things break down on the edges, he can easily be converted to guard.
Prediction: LSU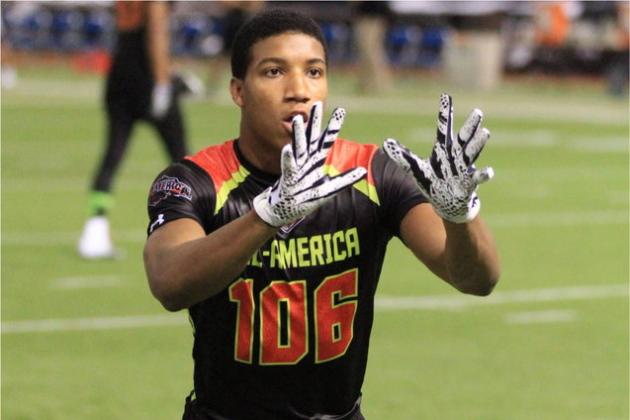 247Sports
Humphrey is a big CB prospect and stands 6'0" while weighing between 175-180 pounds. He can roll up on WRs at the line and press to re-route them at the stem of their routes or he can back off and sit in off-man schemes.
Humphrey is from Alabama and I have no reason to believe he won't end up in Tuscaloosa.
Prediction: Alabama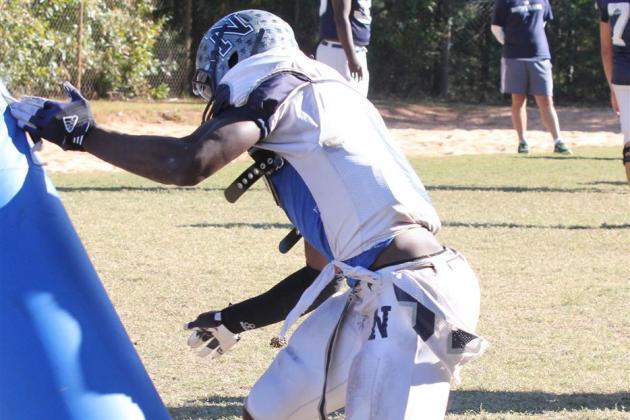 247Sports
Carter looks the part at 6'6" and 232 pounds. He's from Georgia and has incredible athletic ability, is a raw pass rusher and has solid strength.
Carter can rush from a two-point stance, help set the edge and can stop the run well. He bends nicely as a pass rusher and is explosive to finish on passers.
Prediction: Georgia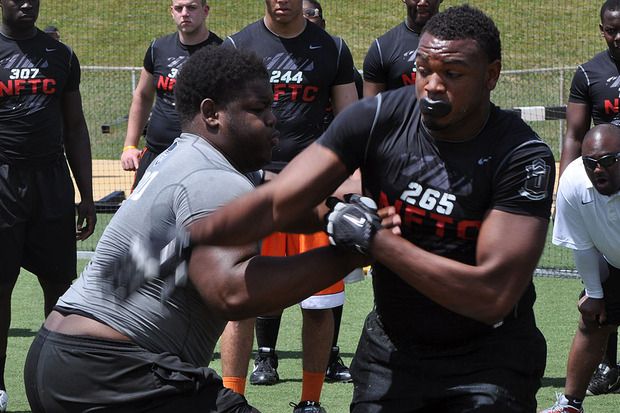 247Sports
Brown is a strong, quick and violent force in the middle as a DT prospect. From Virginia, he's 6'4" and weighs almost 295 pounds but still has a quick first step and uses his hands well.
Brown has offers from many of the country's top football schools and is the top DT prospect in 2014 recruiting. He could be an early impact guy in college due to his strength and power.
Prediction: Virginia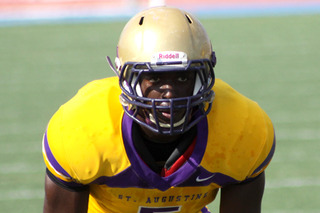 247Sports
Fournette is a special player at 6'0" and change while weighing over 220 pounds. He's got great instincts, awareness and vision as his key intangibles.
He's also very strong, can break tackles and has great speed. Fournette is from Louisiana and probably will play in the SEC. Alabama could be a serious contender but I think he stays home.
Prediction: LSU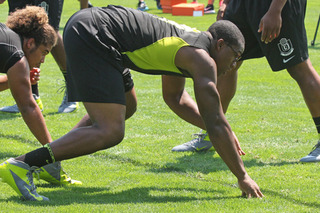 247Sports
For the nation's No. 1 player, right now, I think it'll come down to Michigan vs. Virginia Tech. Hand has good relationships with both staffs and can play right away at both schools.
The 6'5", 247-pound DE has excellent snap quickness, plays hard and is productive against the run. This is a tough call, but I think I'm going to go with the home school and the Hokies' engineering program.
Prediction: Virginia Tech