Big 12 Football: Who Will Reload and Who Will Rebuild in Spring Practice?
Brendan Maloney-USA TODAY Sports

Spring camps are coming up and for some Big 12 teams, a lot of questions need to be answered. For those teams surrounded with question marks, mark them down in rebuild mode.
For other teams in spring camp, it's just a matter of filling in a couple of spots left open here or there due to a player's graduation or defection to the NFL. That's a reload mode.
So who stands where as we look ahead to the spring? Some Big 12 teams' rosters may not even be recognizable come spring camp while other teams' fans will be looking at almost a mirror image of last year's team.
Begin Slideshow

»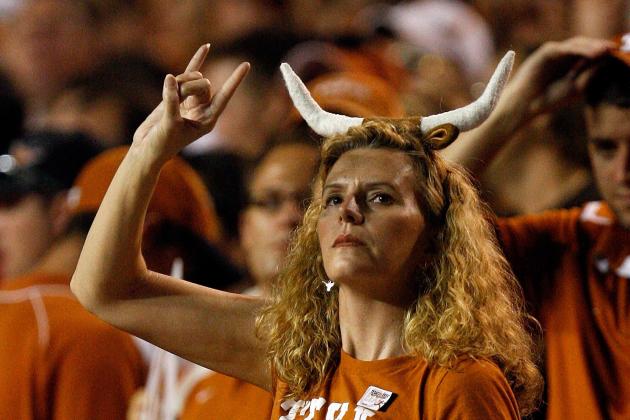 Ronald Martinez/Getty Images

Take a deep breath, Texas fans...you're looking good to go for 2013. The offense loses receiver Marquise Goodwin and that's about it. On the defense, end Alex Okafor (ouch) and safety Kenny Vaccaro are gone.
Seriously? That's it?
The Longhorns aren't even in reload mode—they're in "take a good look at us because we're coming to your neighborhood" mode.
Be scared, Big 12 fans.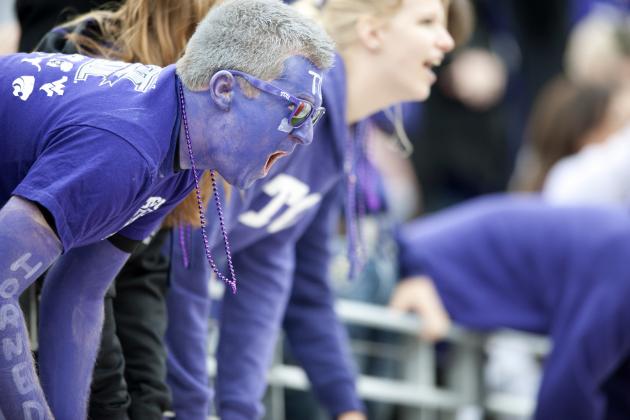 Cooper Neill/Getty Images

TCU enters spring camp with some question marks but nothing too alarming. The offense needs to fill some holes on the line (guard Blaize Foltz will be missed) and replace receiver Skye Dawson, but overall, this offense shouldn't be too concerning for TCU fans.
Defensively, the Horned Frogs lose some big talent, specifically linebacker Kenny Cain and end Stansly Maponga. But again, I'm not too concerned here because Gary Patterson has played some true freshmen (like Devonte Fields), and the results have been very impressive.
TCU is in reload mode.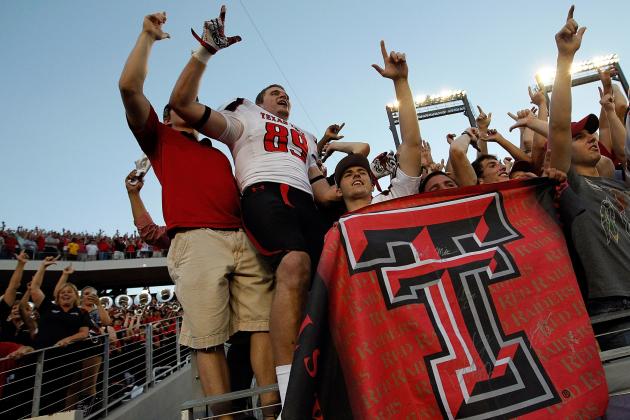 Tom Pennington/Getty Images

Let's see now...on second thought, no, let's not. A complete overhaul will be in order in Lubbock this spring. Thanks for nothing, Tommy Tuberville.
The offense returns three starters and the secondary returns none. A new coach, new staff and a lot of new faces on the field all spell R-E-B-U-I-L-D mode.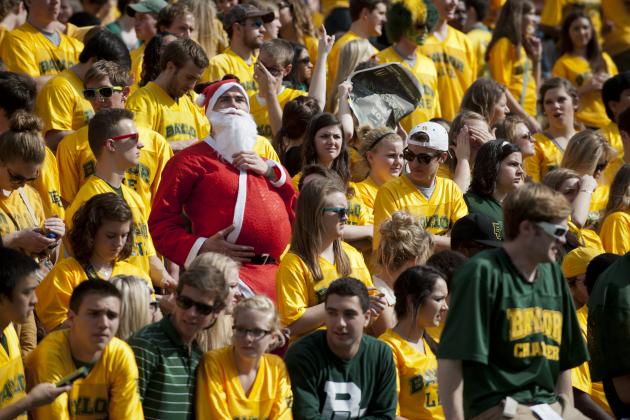 Cooper Neill/Getty Images

If anyone can reload faster than head coach Art Briles—except for Nick Saban, of course—I'd like to meet him. That's a good thing too because Baylor has a mini-construction project in the works, it appears.
Yes, Nick Florence is gone, but so are receivers Terrance Williams and Lanear Sampson. So is a center and two guards. While I never worry too much about Briles finding a quarterback, the O-line was one of Baylor's better products over the years, and this spells rebuild mode.
The defensive line also needs to be rebuilt—Baylor loses an end, tackle and nose guard. The Bears also lose safety Mike Hicks.
I hate to be Debby Downer, but the losses on both sides of the line are pretty big, so we'll call this rebuild mode for Baylor.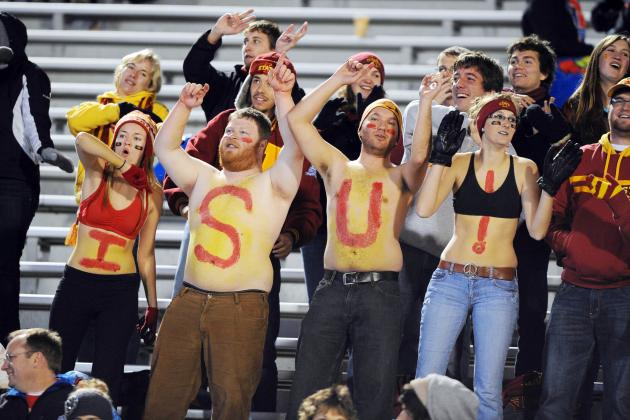 John Rieger-USA TODAY Sports

Like Baylor, Iowa State loses some huge talent. The linebacker duo of Jake Knott and A.J. Klein was a Cyclone strength and now both are gone. Cornerback Jeremy Reeves and safety Durrell Givens are also gone.
On the offense, the losses are more staggering. Iowa State hasn't had a Big 12-type quarterback in a while, and Steele Jantz was certainly no exception. Still, this is another year of head coach Paul Rhoads searching for a quarterback in spring camp. He'll also be searching for wide receivers, tackles and a tight end.
Cyclone fans, you're in rebuild mode. But at least you're in good hands.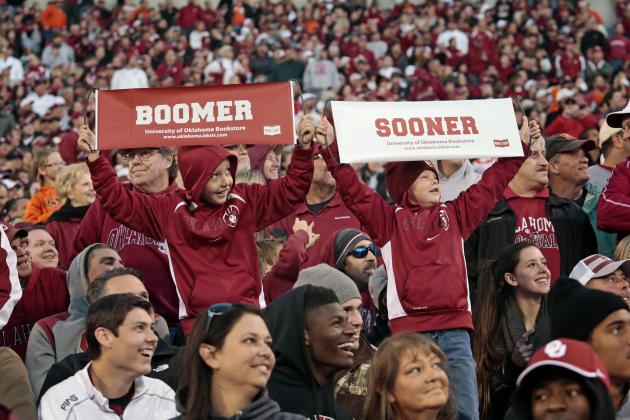 Brett Deering/Getty Images

Welp.
Really, there is no other way to make this look pretty. Almost the entire O-line is gone, plus quarterback Landry Jones and receiver Kenny Stills.
And that's the good news.
The bad news is that the Sooners lose seven defensive starters, including the entire D-line and most of the secondary.
R-E-B-U-I-L-D mode.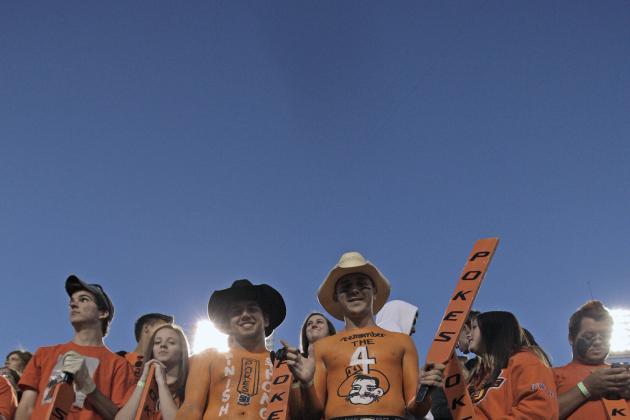 Brett Deering/Getty Images

So the offense takes a bit of a hit losing two guards, a couple of receivers and running back Joseph Randle. Head coach Mike Gundy will certainly have this figured out by the end of the spring.
Defensively, the Cowboys front seven takes a big hit, but at least the secondary comes out of this relatively intact.
Considering all the losses some other Big 12 teams have endured, this doesn't look too bad, so we'll put the defense in rebuild mode while the offense is in reload mode simply because Gundy uses a lot of JUCOs to fill in where needed and thus, the replacements have college football experience.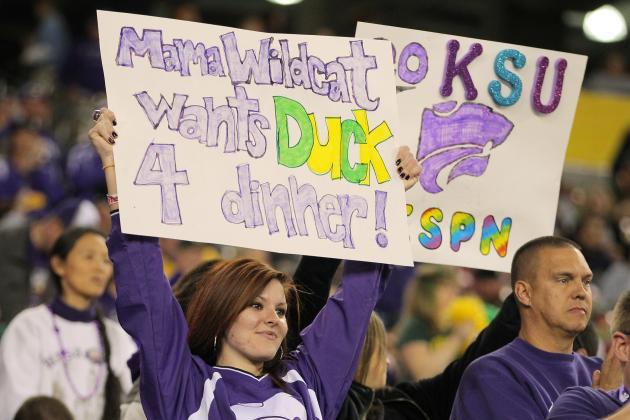 Doug Pensinger/Getty Images

This could be...umm...an interesting year for Kansas State fans. If you're going to lose most everyone on your team, at least do it when everyone else in your league is doing it, right?
The Wildcats lose quarterback Collin Klein and receiver Chris Harper as well as some linemen on the offense. But the defense...oh, the defense.
The front four are gone and only one linebacker and two corners return.
That is it. Even kicker Anthony Cantele is gone.
If anyone can turn water into wine, it's Bill Snyder. But this spring, Kansas State will be in major rebuilding mode.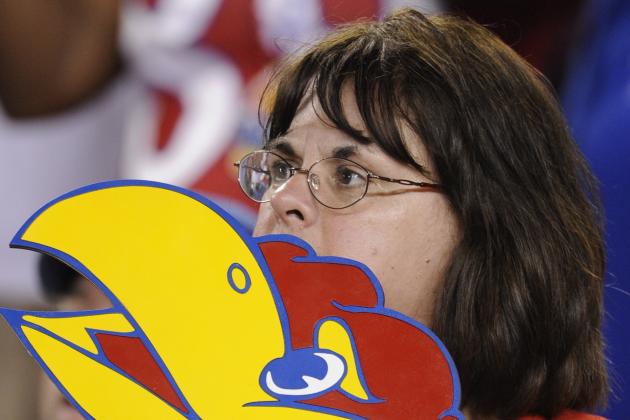 Al Messerschmidt/Getty Images

Kansas is also going to be in rebuild mode, but I like what head coach Charlie Weis has done by going heavy on JUCOs in this year's recruiting class. The offense loses quarterback Dayne Crist, a host of receivers, a tight end and most of the O-line.
The defense fares better. The front seven only loses one defensive end, but it's a big loss in Toben Opurum. The secondary also took a big hit.
Yes, Kansas is in rebuilding mode, but hasn't it been in rebuilding mode since Mark Mangino left?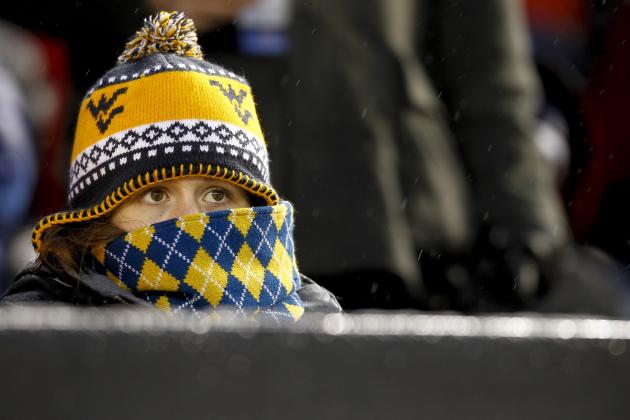 Jeff Zelevansky/Getty Images

The Mountaineers lose eight offensive players, including quarterback Geno Smith and receivers Stedman Bailey, Tavon Austin and J.D. Woods. Yikes.
The defense returns almost intact, but is that necessarily a good thing?
Let's call this a rebuilding year for head coach Dana Holgorsen; he needs to replace a lot of skilled positions on the offense, plus he needs to find a defensive scheme that can stop the pass.