15 Most Durable College Football Recruits of the 2013 Class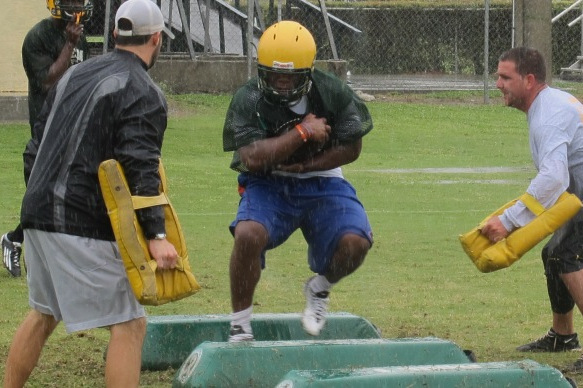 247Sports
College coaches want recruits who are going to be available every Saturday in the fall. They want players who are going to be tough, physical and who will play hard each snap at their position and, if asked, on special teams.
It's called being "durable," and if a recruit has a history of being hurt, not being tough, always having nagging injuries, taking plays off or not having great endurance, then he's not going to be attractive to college coaches.
This piece will look at 15 recruits who are durable players and how they will be durable in college. Being durable is not for every football player. Some choose to take plays off to make sure they stay as close to fresh as possible.
Other choose to go full tilt until the game is over. Every game. Like these 15 recruits.
Begin Slideshow

»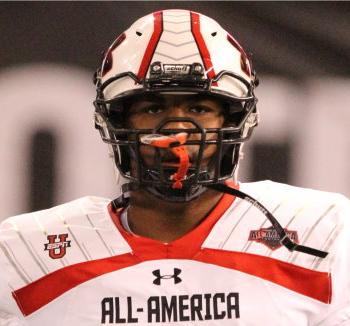 247Sports
Dorian Johnson is a 6'6", 285-pound OT that is going to be a starter for Pitt soon. Once he gets his first-string position, don't expect him to be missing time.
Johnson is a tough pocket protector, blocks nasty in the run game and doesn't let a nagging injury limit him. He's willing to get down and dirty in the trenches and should become a durable OT for Paul Chryst.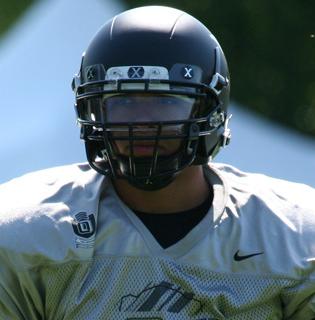 247Sports
Tashawn Bower is a better edge-setting run defender than he is a pass-rusher right now at the DE position. But he's a 6'5", 240-pounder who can beat up OTs and TEs, stack up blocks, shed and be tough versus the run.
He is a durable guy who has a great combination of toughness, power and strength to play in the SEC. LSU will like him a lot once he gets some snaps under his belt.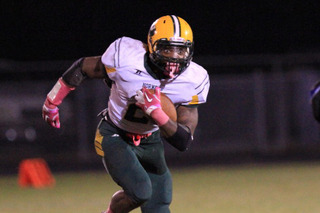 247Sports
Some downgrade Derrick Henry because he's a 6'3", 240-pound back that likes to elude defenders rather than powering through them.
But you don't run for over 4,200 yards and 55 TDs as a senior in Florida without being durable. Henry was basically putting people on his back and carrying them around, and he proved he was more than durable during the 2012 season.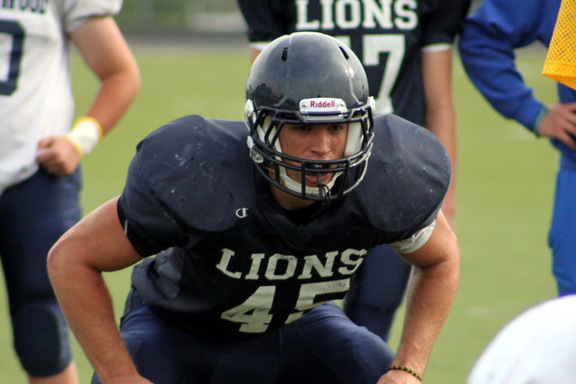 247Sports
Toughness is one of Mike Mitchell's best attributes, aside from being 6'4", 220 pounds and fast. He loves to hit, plays hard and understands that he's a "linebacker."
I can't see him being a guy constantly at the trainer's table at Ohio State. He's a football player that loves the physicality of the game and will play through pain.
Being durable is a big part of Mitchell's make-up.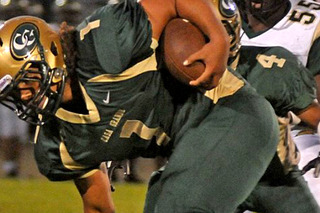 247Sports
Elijah Qualls is a good football player and athlete, as the 6'1", 282-pounder even played some RB for his high school team. He's tough, quick and will work in the defensive trenches in Seattle.
Qualls has the type of skills that could make him a multi-year starter and All-Pac 12 type of DT. He doesn't back down from challenges and doesn't take plays off.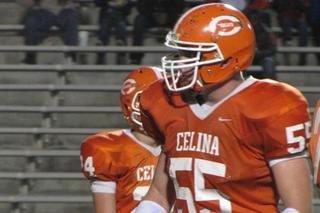 247Sports
Jake Raulerson isn't the biggest and bulkiest OT in the country at just 262 pounds, but the 6'5" blocker has excellent toughness, competitiveness and a high motor.
Once he bulks up at Texas, I think Raulerson will be one of the stalwarts along the Longhorns OL unit. He's a durable player that can come off the ball and plays big all game long.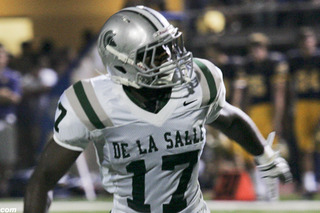 247Sports
Michael Hutchings is a smart and heady LB that has good vision into the backfield. He can process information quickly and shoot alleys with toughness.
He'll eat up a blocker unselfishly so his other teammates can come make the tackle. At 6'1" and 215 pounds, Hutchings knows he has to play hard snap after snap, and that is what he does.
When he gets to USC, he'll impress with his energy and constant hustle.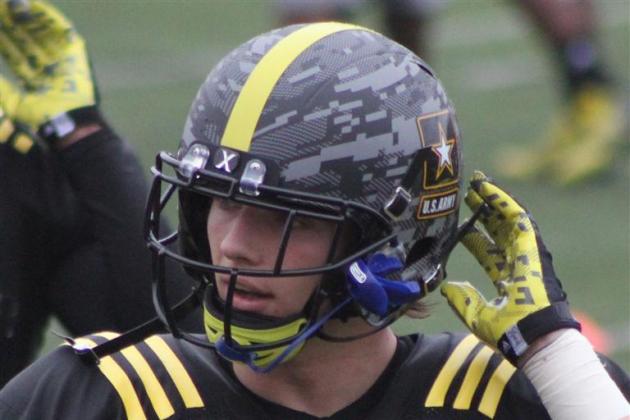 247Sports
There may be other DE prospects with better physical tools and athleticism than Garrett Sickels, but they are not going to out-work him.
The Penn State commit possesses a huge motor that only stalls during halftime. Sickels keeps coming and coming down after down, plays tough and is a guy who makes himself available every game, no matter what pain he's going through.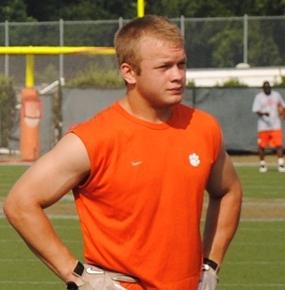 247Sports
Ben Boulware has something about him that you just like. He's 6'1", 230 pounds and plays like a bowling ball. He'll knock anyone around, plays awfully hard and is very tough.
Unless the game is cancelled, Boulware is going to play, and he's not going to miss snaps due to minor pain. He has good endurance, and it should only improve inside Clemson's strength and conditioning program.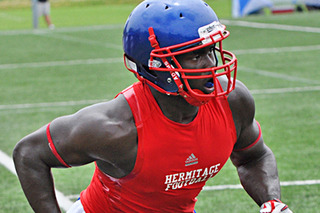 247Sports
Derrick Green is going to Michigan, where his 6'0", 230-pound frame should get him some carries as a true freshman. He's very strong, runs hard and has straight-line speed.
Green is used to carrying the load, so if he has to do that in Ann Arbor it should not be a problem because he's durable. He can wear down defenses over the course of the game and gets stronger in the fourth quarter.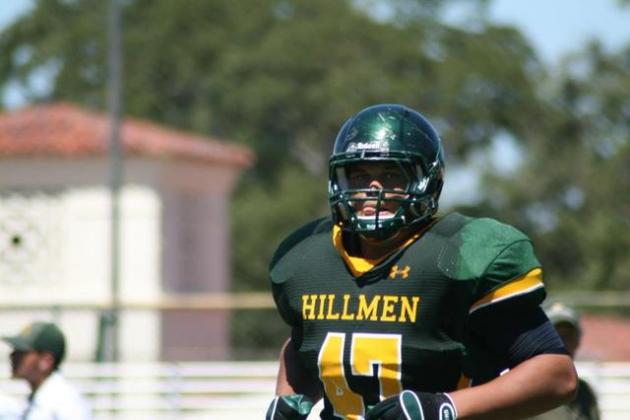 247Sports
Eddie Vanderdoes should provide an additional amount of strength on the Irish DL unit. He's 6'3", 310 pounds, quick off the ball and strong as an ox.
He can press blocks off of him, fight to pressure passers or anchor to stop the run. With his size, strength and toughness, Vanderdoes will be a bull for Notre Dame.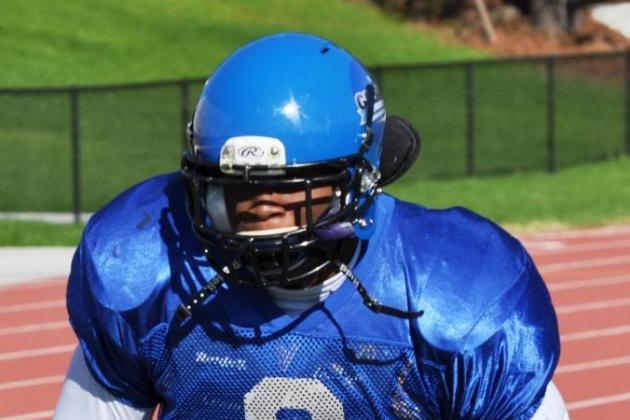 247Sports
Reuben Foster has the frame and build at 6'2", 245 pounds to play college football tomorrow. He's physically ready and has the toughness and other athletic tools to excel.
If he stays focused and doesn't let his weight blossom again to bring on nagging injuries, Foster should be a dependable guy for 'Bama right off the bat. At worst, as a freshman, he should be one of the better guys on the Tide's kick cover units.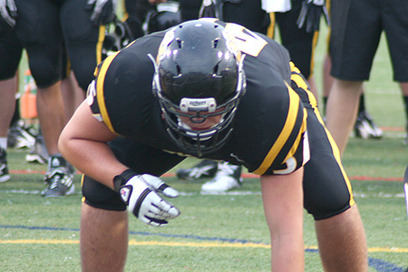 247Sports
Patrick Kugler has great technique and can play all over the front five for an offense. I like him as a guard, but he could play center and get a look at OT too.
The 6'4", 275-pounder is the son of Sean Kugler, UTEP's head coach and former OL coach of the Steelers. Patrick is very tough, nasty and finishes well.
Once he gets plugged in the lineup for Big Blue, he probably won't be coming out until graduation.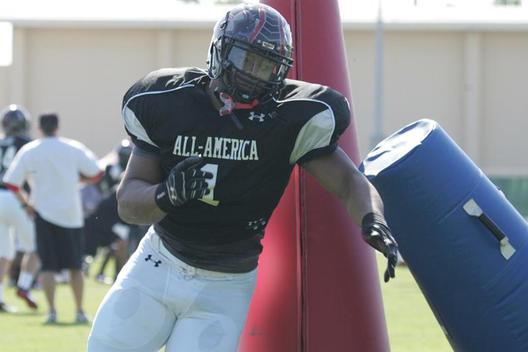 247Sports
Robert Nkemdiche has outstanding strength, quickness and power. He's a forceful player that has a great motor, and he's very competitive when the lights come on.
Ole Miss is going to plug him in to play right away, and if he doesn't have a significant injury, Nkemdiche should be ready every Saturday. When he's in, he's not going to take snaps off, he's not going to tap his helmet and he's not going complain.
Because Nkemdiche is going to be working.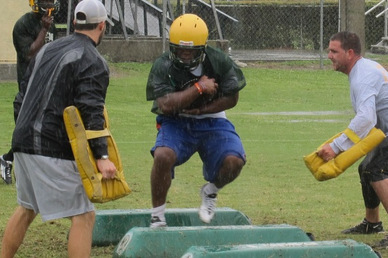 247Sports
Kelvin Taylor has been playing varsity football in Florida since the eighth grade, and I don't think you leave as the state's all-time leading rusher without the term "durable" in your profile.
The 5'11", 216-pound RB can be a bully with the ball while also having fabulous feet. Taylor is quick and elusive and can carry the load for Florida if asked.
He and Matt Jones should work well together, highlighted by both backs being durable and tough runners.
Edwin Weathersby is the College Football Recruiting Analyst for Bleacher Report. He has worked in scouting/player personnel departments for three professional football teams, including the New York Giants, Cleveland Browns and the Las Vegas Gladiators of the Arena League. He spent a year evaluating prep prospects and writing specific recruiting and scouting content articles for Student Sports Football (formerly ESPN Rise-HS). A syndicated scout and writer, he's also contributed to WeAreSC.com, GatorBait.net and Diamonds in the Rough Inc., a College Football and NFL Draft magazine.