The 1 Recruit Each Top 25 Team Wishes It Had Signed for 2013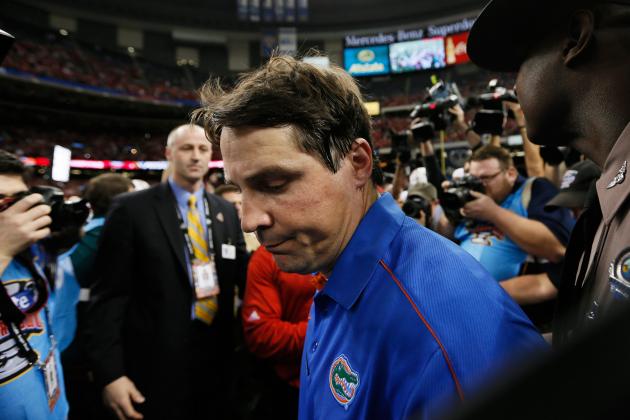 Kevin C. Cox/Getty Images

In recruiting, a program announces on signing day the players it signed, and then it celebrates its class. Just because your favorite program signed a solid 25-recruit class doesn't mean that those are the only 25 players to whom it offered scholarships.
Programs offer scholarships to many players and reel in the ones who choose to sign with them. Not everyone is perfect in hitting recruiting targets, and even though programs say they love their class, there's always a recruit or two they wish they would have landed.
The fish that got away are what we'll focus on for this read. I'm going to run down the Top 25 recruiting classes per ESPNU, giving you one recruit that each Top 25 recruiting program wishes it had landed for 2013.
Begin Slideshow

»
Kevin C. Cox/Getty Images

Missed Recruit: Kailo Moore, RB
The Mississippi State Bulldogs almost saw Chris Jones land on this list, but he opted to stay committed on national signing day. The missing recruit for Dan Mullen has to be Moore, the speedy RB who was committed to Mississippi State for awhile.
Not only does losing Moore sting, it's also a double whammy because he signed with rival Ole Miss.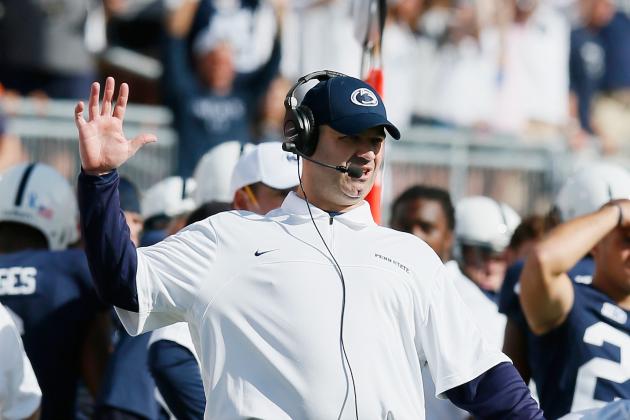 Rob Carr/Getty Images

Missed Recruit: Robert Foster, WR
The Penn State Nittany Lions pulled off one of the best recruiting jobs ever, given their circumstances. Foster was definitely a recruit they could have used, as his speed would have taken the PSU offense to new heights.
He's also an in-state guy, and we all know how imperative it is to lock down your home turf in recruiting.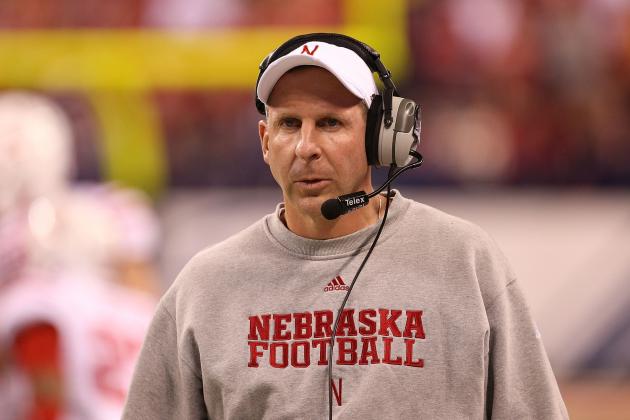 Leon Halip/Getty Images

Missed Recruit: Mackensie Alexander, CB
Alexander to Nebraska was a possibility in the middle of the 2013 cycle, but it never happened. Seeing the talented 5'11", 175-pounder sign with Clemson stings a bit for Bo Pelini.
Alexander could have gone to Lincoln and become an immediate key contributor as a true freshman.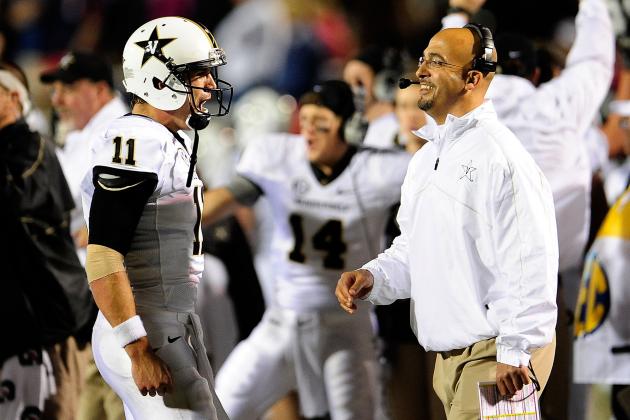 Stacy Revere/Getty Images

Missed Recruit: Jalen Ramsey, CB
It would have been a huge coup for Vanderbilt to have kept Ramsey in-state.
He's the best prospect from Tennessee in the 2013 class and among the top prospects overall. Landing him would have been James Franklin's biggest win thus far, but Ramsey opted for Florida State.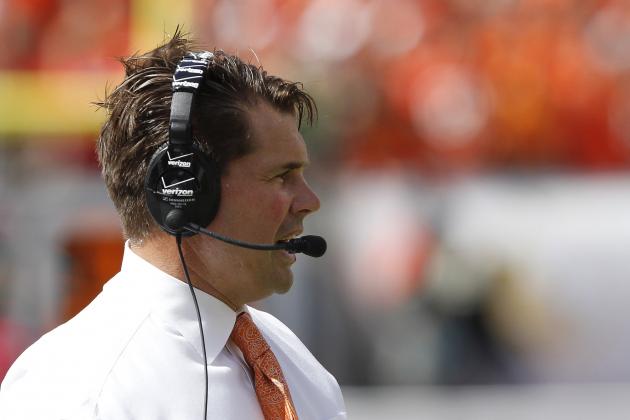 Joel Auerbach/Getty Images

Missed Recruit: Matthew Thomas, OLB
This was a stinging blow to Miami, as Thomas opted to leave from their backyard to join rival Florida State. Thomas is a Miami kid, and many of those kind of kids scoff at playing for The U.
Thomas did and now will be a hated rival for the team in Tallahassee. The rivalry continues between both programs.
Alex Collins was considered.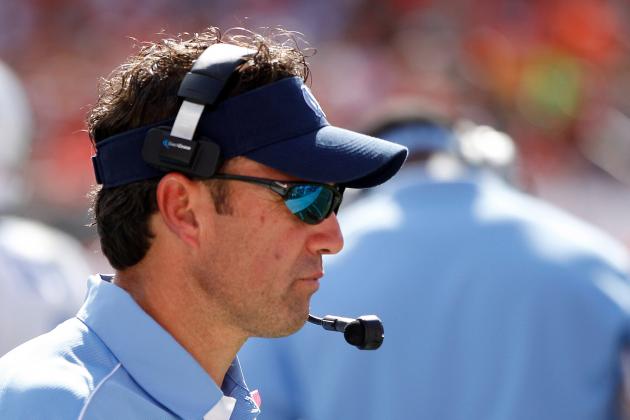 Joel Auerbach/Getty Images

Missed Recruit: Marquez North, WR
Just like Matthew Thomas and Miami, North is a local prospect to UNC. Staying home to make an immediate impact was just not enough to sway him to Chapel Hill. The 6'3", 210-pounder signed with Tennessee, and he's the main recruit energetic head coach Larry Fedora wishes he didn't miss on in 2013.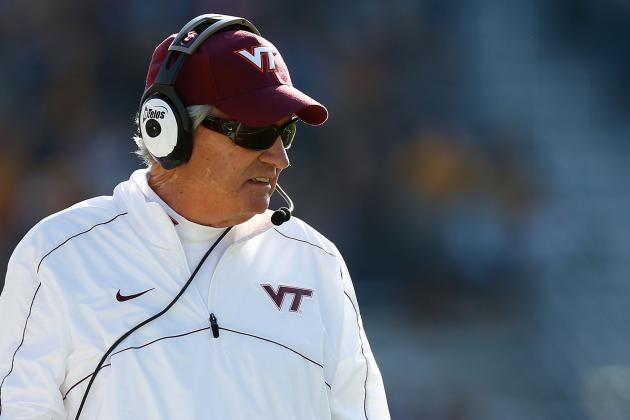 Jared Wickerham/Getty Images

Missed Recruit: Derrick Green, RB
Green is from Virginia and is heralded as one of the best backs in the country. Frank Beamer couldn't convince him to have state pride and tote the rock in Blacksburg.
Landing Green likely would have given the Virgina Tech Hokies a top-15 class. Green would have been a big deal at Va-Tech—now he'll be one in Ann Arbor.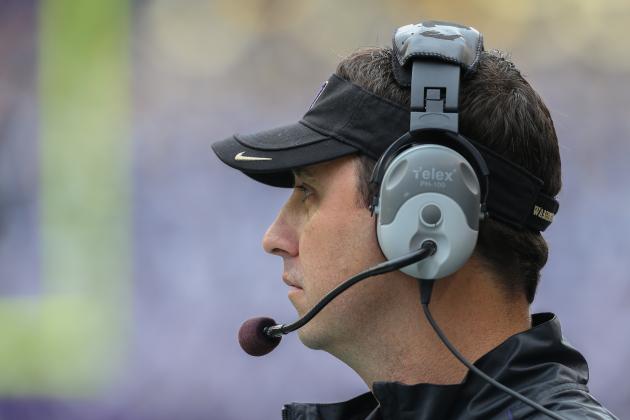 Otto Greule Jr/Getty Images

Missed Recruit: Eddie Vanderdoes, DT
Tosh Lupoi and his "magical powers" weren't enough to lure Vanderdoes to Seattle. The big DT picked Notre Dame, and he's easily the top recruit U-Dub wished it landed.
Landing Vanderdoes would have continued Washington's recruiting influence in California while getting a player who would have made a big impact early on.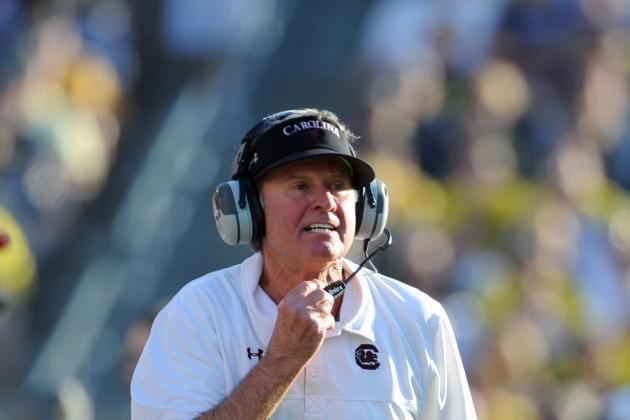 Al Messerschmidt/Getty Images

Missed Recruit: Matt Rolin, LB
Rolin is from a family of former South Carolina Gamecocks and even had his knee operated on by South Carolina doctors. Then he de-committed and enrolled at Florida, a divisional rival of South Carolina. Losing him really stings for Steve Spurrier.
Honorable mention goes to Greg Bryant.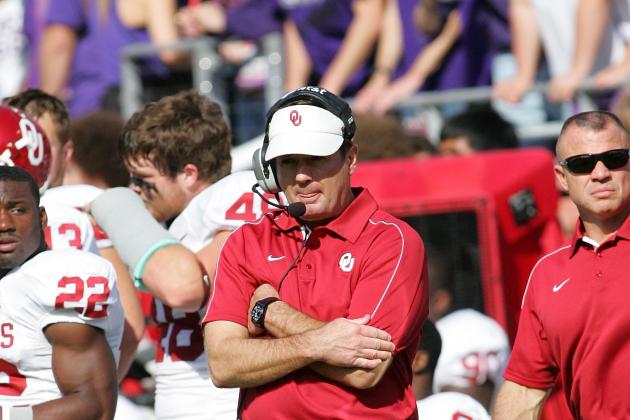 R. Yeatts/Getty Images

Missed Recruit: Laquon Treadwell, WR
I'm sure as the spring and summer came, Oklahoma felt its biggest competition for Treadwell was Michigan, not Ole Miss. Well, the latter is where the talented WR signed, and that's a surprise to the folks in Norman.
They could have teamed Treadwell with Trey Metoyer, Sterling Shepard and Durron Neal to form a talented quartet.
Justin Manning was considered.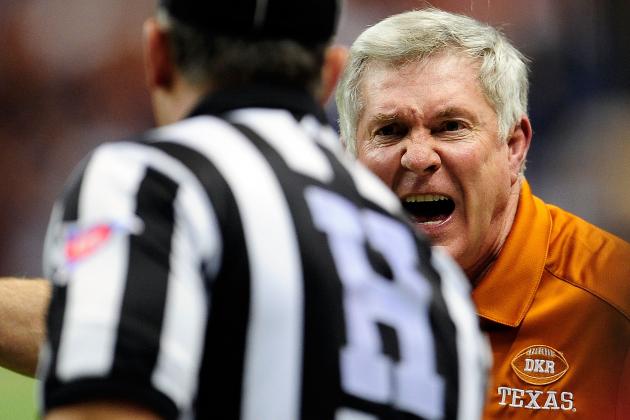 Stacy Revere/Getty Images

Missed Recruit: Andrew Billings, DT
The Texas Longhorns tried prying Billings from Waco first as an OG. Then they turned up their efforts and told him he could play DT in Austin, but that still didn't work.
Billings and his 6'1", 305-pound frame of quickness and strength decided he would stay home and play at Baylor. Now Texas has to deal with him as a conference rival.
A'Shawn Robinson was considered.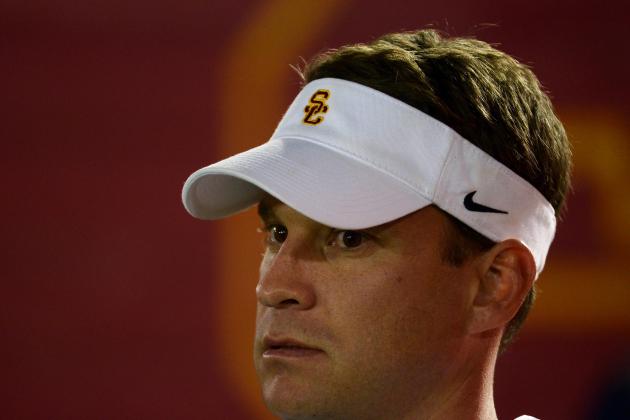 Harry How/Getty Images

Missed Recruit: Jalen Ramsey, CB / Eddie Vanderdoes DT / Max Redfield, S
The USC Trojans lost several other recruits, but I think these three hurt the most. Ramsey is talented enough to have started perhaps for USC right off the bat.
Vanderdoes was a direct Ed Orgeron recruit, and the legendary recruiter almost never loses a prospect. Redfield was figured to be the perfect safety to pair with Su'a Cravens, even though Leon McQuay isn't anyone to sneeze at.
All three of these guys are recruits USC wanted and needed.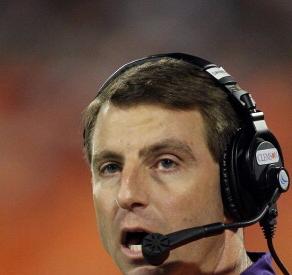 Streeter Lecka/Getty Images

Missed Recruit: Montravius Adams, DT
I could have gone with Robert Nkemdiche, but I think Adams is the one who stings more. Adams was favoring Clemson early. The Clemson Tigers never left his recruitment, and things seemed to be progressing well.
The big DT ended up signing with Auburn, and that has to be bitter and sour news to Dabo Swinney.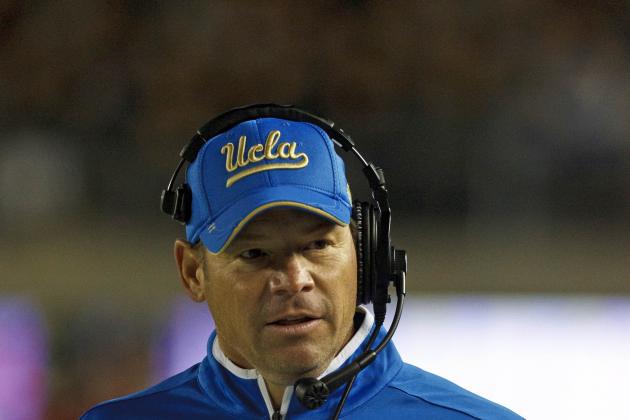 Jason O. Watson/Getty Images

Missed Recruit: Eddie Vanderdoes, DT
Like Washington and USC, the UCLA Bruins wanted to land Vanderdoes badly. He would have been a good one to land because he was once committed to USC and taking him from a rival would have been sweet.
For now, Jim Mora will have to just settle for Kyle Fitts and Eldridge Massington.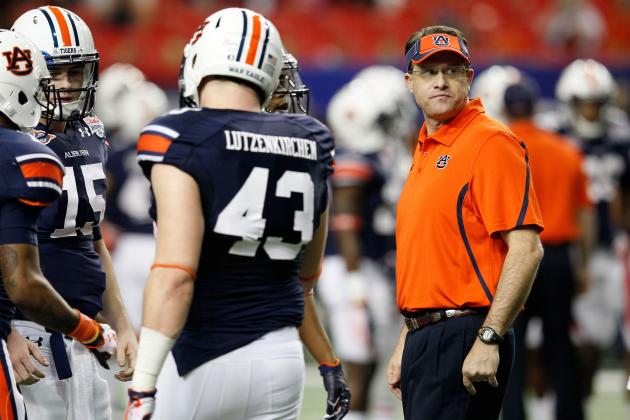 Kevin C. Cox/Getty Images

Missed Recruit: Reuben Foster, LB
Foster moved from Georgia to Auburn for his senior year in high school, de-committed from Alabama to commit to Auburn and even got a tattoo.
Yet, in the end, he still signed with the Alabama Crimson Tide. Seeing him re-commit to Alabama had to hurt Gus Malzahn and Ellis Johnson.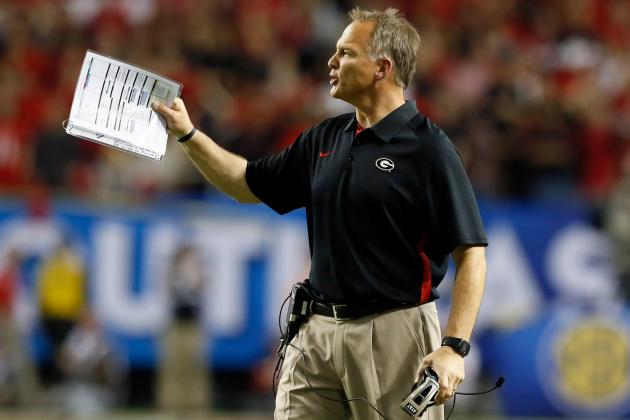 Kevin C. Cox/Getty Images

Missed Recruit: Laremy Tunsil, OT
The University of Georgia missed out on Alvin Kamara, Montravius Adams and Reuben Foster. Then, it never got going with Robert Nkemdiche and Carl Lawson, who are also Peach State natives.
Yet Tunsil's signing with Ole Miss is the one that hurts the most. The Georgia Bulldogs put in a ton of work on the big OT, and some even say he told people he was going to Georgia, but he chose the Ole Miss Rebels. He is the main recruit Mark Richt wishes he had landed.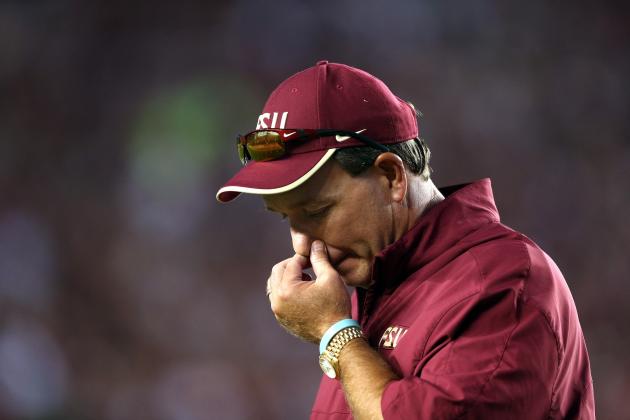 Streeter Lecka/Getty Images

Missed Recruit: Leon McQuay, S
The Florida State Seminoles wanted to land McQuay, as the 6'2" FS prospect has the speed, range, instincts and hands to be the next big time FSU DB.
McQuay signed with USC, but Jimbo Fisher likely really wishes McQuay would have come to play in Tallahassee.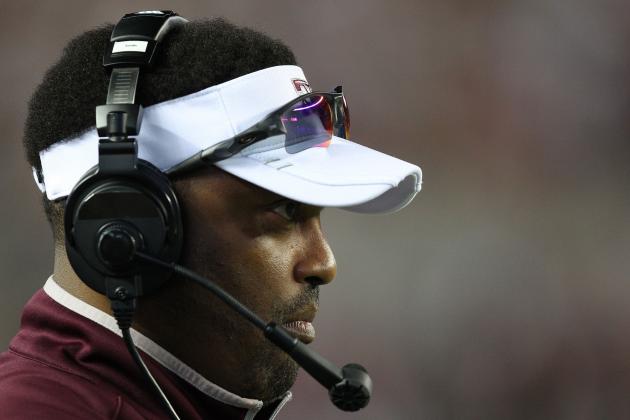 Mike Zarrilli/Getty Images

Missed Recruit: Isaac Savaiinaea, LB
The Texas A&M Aggies probably thought they had Savaiinaea in the bag until Brian Polian took the Nevada job. Polian was the 'backer's main recruiter and had developed a great relationship with him.
Getting the 6'3", 230-pounder from Hawaii to College Station may have opened a new frontier to Aggie recruiting. Yet, Savaiinaea signed with UCLA.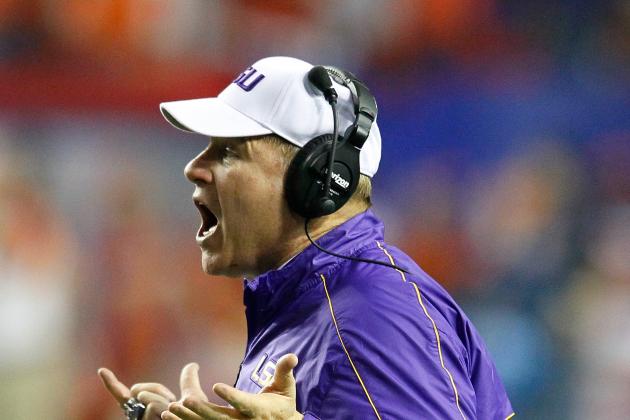 Kevin C. Cox/Getty Images

Missed Recruit: Robert Nkemdiche, DE
Tim Williams could have been the recruit here, but I think the LSU Tigers went harder after Nkemdiche. They pulled out all of the stops on his visit before national signing day, but it still wasn't enough.
LSU should be commended for its effort as this made things pretty interesting with Nkemdiche being so heavily favored to Ole Miss.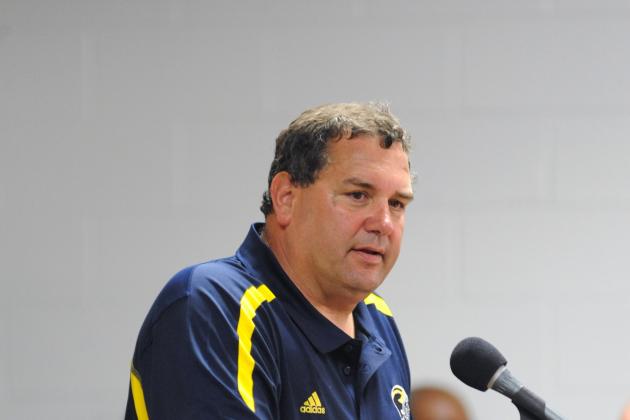 Al Messerschmidt/Getty Images

Missed Recruit: Laquon Treadwell, WR
I thought hard about listing Gareon Conley for this one, but I'm going with Treadwell. I considered him a Michigan lean, along with many others, and he never committed.
We kept waiting and waiting for him to commit to Big Blue all through the year, but it never came about because the Ole Miss Rebels were putting in big-time work. Credit the Rebels on this one.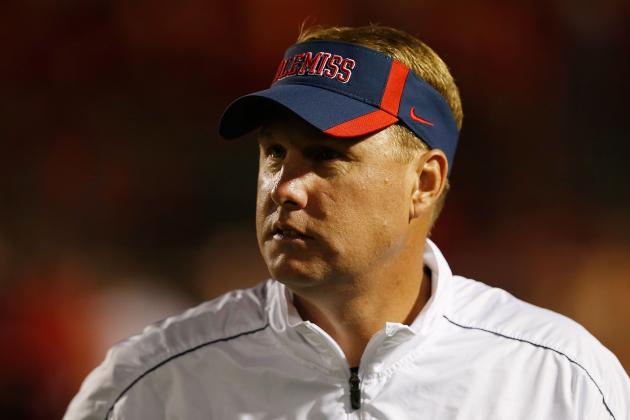 Scott Halleran/Getty Images

Missed Recruit: Elijah Daniel, DE
The Ole Miss Rebels landed pretty much everyone they wanted, outside of Chris Jones. They were the hot program, and national signing day was basically an all-day infomercial for the University of Mississippi.
It wasn't all good, as Daniel de-committed right before national signing day to sign with Auburn. They'll now have to ask Laremy Tunsil and Austin Golson to block the talented pass-rusher rather than him being a teammate.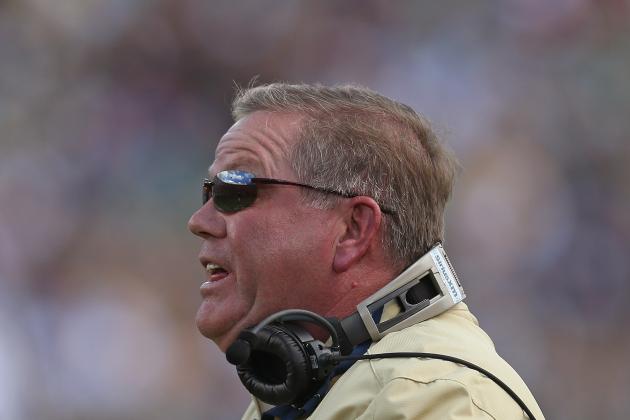 Jonathan Daniel/Getty Images

Missed Recruit: Alex Anzalone, LB/ATH
Anzalone is listed as an ATH, but he's really a LB. He was committed to the Notre Dame Irish, rumors came and went about how firm his pledge was, then we were led to believe he was solid only to see him end up at Florida.
Teaming Anzalone up with Jaylon Smith and Doug Randolph would have been great.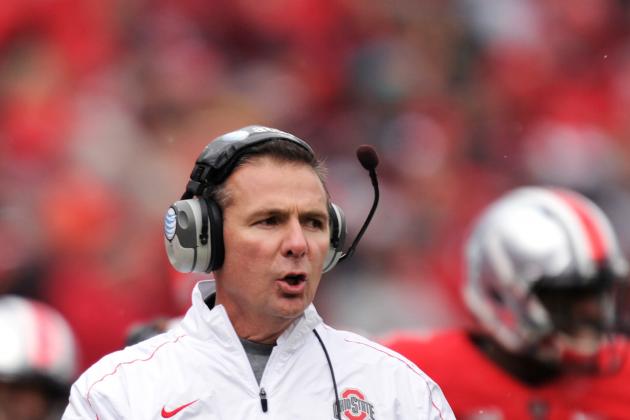 Jamie Sabau/Getty Images

Missed Recruit: James Quick, WR
The Ohio State Buckeyes would like to continue getting faster, especially at the skill positions on offense and defense. Landing Quick would have helped, but he opted to keep the family line and play at Louisville.
What a combo Quick and Jalin Marshall would have made.
Kevin C. Cox/Getty Images

Missed Recruit: Trey Johnson, LB
It's no secret that Florida wanted to load up on LBs this 2013 cycle, and Johnson was a hot prospect that the Florida Gators liked. His 6'1", 215-pound frame of speed, instincts and strength would have fit their style well.
He chose to sign with Ohio State. Robert Nkemdiche, Chris Jones, Demarcus Walker, Ryan Green and Laremy Tunsil were all considered.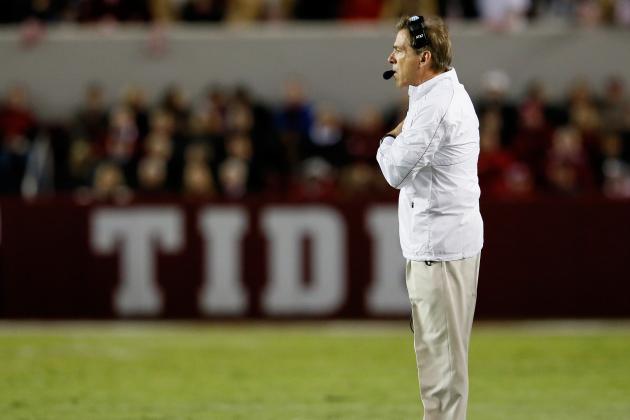 Kevin C. Cox/Getty Images

Missed Recruit: Vonn Bell, S
Bell was the guy Alabama really wanted when national signing day came, and they missed on him as he signed with Ohio State.
Landing another elite safety prospect would have been a thrill for Nick Saban, as he's a DB coach at heart. Bell's instincts, speed, versatility and ball skills would have been more than welcome in Tuscaloosa.
Edwin Weathersby is the College Football Recruiting Analyst for Bleacher Report. He has worked in scouting/player personnel departments for three professional football teams, including the New York Giants, Cleveland Browns and the Las Vegas Gladiators of the Arena League. He spent a year evaluating prep prospects and writing specific recruiting and scouting content articles for Student Sports Football (formerly ESPN Rise-HS). A syndicated scout and writer, he's also contributed to WeAreSC.com, GatorBait.net and Diamonds in the Rough Inc., a College Football and NFL Draft magazine.