5 Things That Make 5-Star LB Reuben Foster Special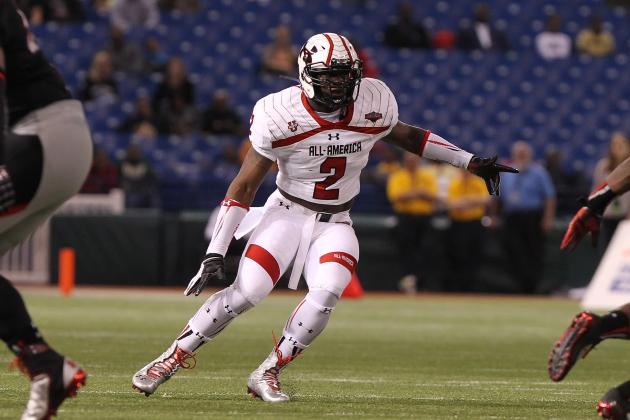 Kim Klement-USA TODAY Sports

Reuben Foster is the No. 1 rated inside linebacker in the country according to the 247Sports Composite Rankings. He has a number of things that make him an elite prospect, but five stick out when watching his film.
He is a very talented linebacker who will be able to walk in and play for whichever program he commits to. Expect Foster to be a starter by the end of the 2013 season in most programs.
Heading into signing day, a number of top programs are fighting for his signature. These are the five reasons that Foster is among the nation's elite, and why any program will thrilled to land his letter of intent on signing day.
Begin Slideshow

»
Reuben Foster is one of the best attacking defenders in the 2013 class. He follows his angles properly and maneuvers through traffic with surprising quickness for his size.
He is able to shed blockers consistently, allowing him to get his hat on the football quicker than an average college-level player.
With the closing ability he possesses, Foster will be able to walk right in and cause havoc against college offenses. It may take him a few snaps to adjust to the speed of the game, but he will catch on quickly.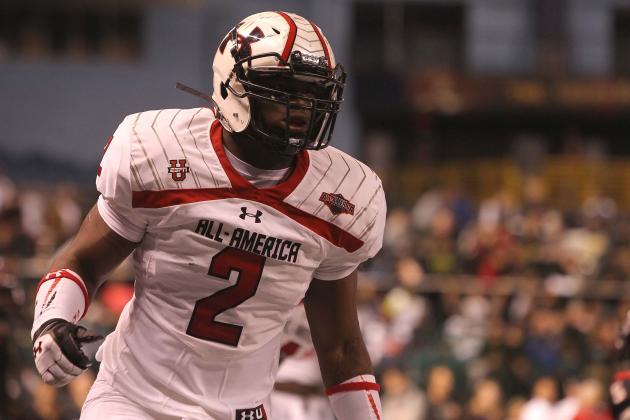 Kim Klement-USA TODAY Sports

Foster has great size for an inside linebacker—6'1", 240 pounds—but it his vision in traffic that makes him such an elite prospect.
He doesn't have a lot of height to his frame, so the ability for him to sift through traffic and find the ball carrier is a skill that will put him on the field early.
He is very athletic and can push through blockers well, ensuring that he can follow the flow of the play and get to the ball carrier. His deceptive speed helps him get to the ball carrier steps before extra yardage can be churned up behind lead blocks.
Reuben Foster is a devastating hitter. He drives through the ball carrier and strikes with force.
He is a talented wrap-tackler, and has the athleticism to stop talented backs in space. He also has the ability to drive through players that equal his stature and athleticism.
Once Foster grabs hold of the playbook at his next destination, he will be an immediate impact player from the middle linebacker position. He is a better tackler than a number of starting linebackers in the college game right now.
When it comes down to starting early, a player must have elite football intangibles. Foster has all the instincts that a coach is looking for in a linebacker.
He plays the game with reckless abandon, he is a fierce striker and he is able to read plays before the snap. He is a very fluid player that can follow his gut to make big plays.
Opposing ball carriers will have a tough time finding space anywhere in Foster's wheelhouse. He has such deceptive athleticism that it is tough for even the most talented skill players to pull away in a foot race.
Foster will ride his instincts to a starting role before 2013 is out.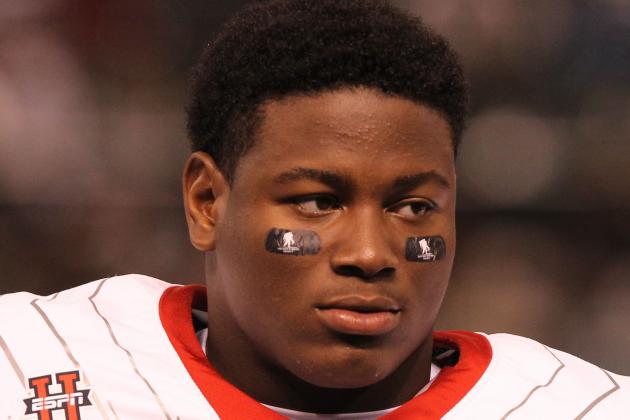 Kim Klement-USA TODAY Sports

Some players understand football. They study the game and they know where their position fits in with the overall goal of winning football games.
Foster is a student of the game and is a very knowledgeable football player.
When watching his film, his ability to read plays and jump snaps are the most impressive trait he displays. That comes from studying his opponent, understanding his gaps and following his instincts.
Whichever program lands Foster will get a workhorse who will pile effort on top of his elite talent for the next four years. Foster is a gamer and his love of the game helps make him the top inside linebacker in the 2013 class.