Su'a Cravens vs. Antonio Conner: Which 5-Star Safety Is Better?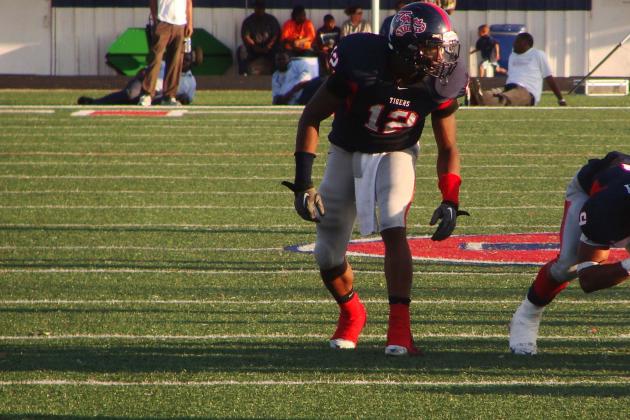 247Sports.com
This 2013 class has to be one of the best years in recent history for defensive-back prospects. There are several players that play in the back end who would be No. 1 prospects in any other year.
In particular, the safety class is a great group. Prospects like Leon McQuay III, Vonn Bell, Priest Willis, Keanu Neal, Marcell Harris and Tahaan Goodman all are great players who should be solid on the collegiate level.
However, the two best safeties on my board are Antonio Conner from Mississippi and Su'a Cravens from California. As we continue our series of breaking down elite prospects head to head and deciding at the end who are the best, today we'll do the same for these two awesome secondary defenders.
Who's better?
Begin Slideshow

»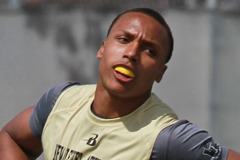 247Sports.com
Cravens
Cravens stands about 6'1" tall and weighs between 205 and 210 pounds. He's got a nice frame, and that is why some feel he could grow into an OLB in college. Cravens will likely add on at least another 10 pounds at USC.
Conner
Conner has been listed as short as 6'0" and as tall as 6'2". He weighs in right at the 200-pound clip and has a lot of length to his frame. Still, Conner has some bulk to his frame, and his overall size is great.
Advantage: Push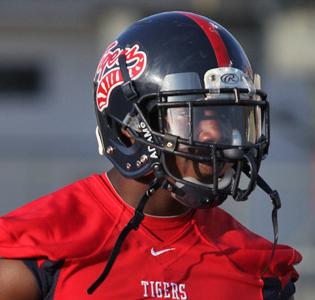 247Sports.com
Cravens
This is one of the most athletically gifted players in the country. Cravens has great play speed and shows an excellent short-area burst to close out and finish plays. He may not be a track guy, but Cravens can run well and plays with a great amount of range.
Conner
Conner is just a hair more explosive than Cravens is. The Dixie State prospect has quick-burst athleticism, great range and can run deep as a man defender with pass-catchers. Conner has a bit better and smoother transition quickness too.
Advantage: Conner in a close one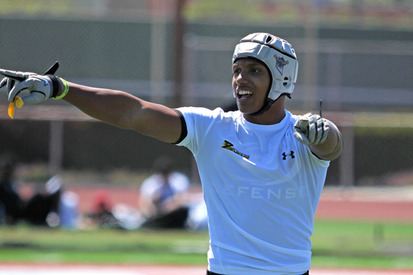 247Sports.com
Cravens
Being instinctive is probably the main trait that makes Cravens such a great prospect. He's a smart player who operates with awareness and can have you say "What is he doing? Wow, what a great play!" Cravens just has a natural feel for the game of football and a knack for making big plays in crucial moments.
Conner
Conner isn't Cravens when it comes to instincts and awareness, yet he's not a robot on the field. I think he needs to work on his coverage awareness as a zone defender, and his athleticism and speed let him react late because he can beat people to spots.
Advantage: Cravens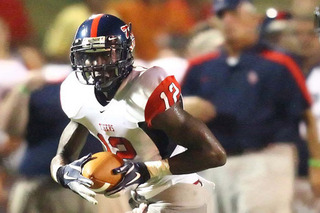 247Sports.com
Cravens
Cravens isn't a man-to-man cover guy, as he plays better as a range guy who can also operate as an underneath-zone defender. He'll battle as a man defender, but it's not his strong point. However, Cravens can roam, patrol, use his instincts to recognize routes and speed to jump passing lanes, and he has excellent ball skills. If a QB isn't careful, Cravens will take the football.
Conner
Conner's lack of awareness at times is one thing, but when he reads pass, this is a guy that can close in a flash. He's better at playing in space and transitioning off the hashes than Cravens. His hands and ball skills are very good, and he can battle a big WR for the football at the highest point. Conner flashes some man-cover skills vs. TEs, and he can latch on to a back releasing too.
Advantage: Push
247Sports.com
Cravens
If and when he sees the alley forming, Cravens will charge and insert himself. I've seen him play live, and several times vs. the run Cravens stepped up and popped a lead blocker, allowing his following defender to make the stop. He sees and locates the ball quicker than Conner and will lay the wood on a ball carrier. Cravens also has great range vs. the run and pursues the ball very well.
Conner
Conner is not afraid to attack the line of scrimmage by any means. Once he's made up his mind to squeeze, he flies up and can put a solid lick on the ball-carrier. I've seen him shed some head-up blocks on tape and play with toughness to not get dug out of holes.
Advantage: Cravens due to his better instincts
I really dig Conner a lot and feel he will be an All-Sec safety before he leaves college. However, Cravens' instincts and overall knack to read plays quicker vs. both the pass and run lead me to stack him higher on my board than Conner.
It's a not a big difference, but in my years of evaluating, one of the things I learned from my short time with the Cleveland Browns and former Browns GM Phil Savage was how important instincts are.
Since then, for me they've served as a tie-breaker of sorts, and it's happening once again here as Cravens' consistent instinctive play is very impressive and has me feeling he is the better prospect at this point.
Edwin Weathersby is the College Football Recruiting Analyst for Bleacher Report. He has worked in scouting/player personnel departments for three professional football teams, including the New York Giants, Cleveland Browns and the Las Vegas Gladiators of the Arena League. He spent a year evaluating prep prospects and writing specific recruiting and scouting content articles for Student Sports Football (formerly ESPN Rise-HS). A syndicated scout and writer, he's also contributed to WeAreSC.com, GatorBait.net and Diamonds in the Rough Inc., a College Football and NFL Draft magazine.