Under Armour All-American Game 2013: 10 Recruits You Need to Know More About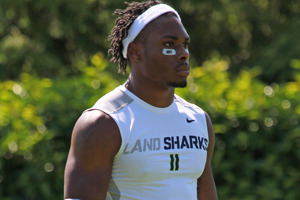 247Sports.com
The Under Armour All-American Game is this Friday night and will feature many of the nation's best recruits. Players like Robert Nkemdiche, Reuben Foster, Christian Hackenberg and Carl Lawson will all be participating.
While those big-name prospects and several others will undoubtedly get all the spotlight, headlines and attention, there are several other recruits playing that you need to know more about. So I'm going to take it upon myself and give you 10 recruits that will also be on hand at the UA game who you need to know more about.
Whether they're underrated, flying under the radar or just now seeing their recruiting stock rise, these 10 recruits are prospects you should begin to get familiar with.
Begin Slideshow

»
247Sports.com
Aguilar is a Texas A&M commit and one of the best run-blocking OL prospects in this year's class.
He's a good player, but when you have Ricky Seals-Jones, Justin Manning and Derrick Griffin committed, Aggie coverage starts to wear thin.
Keep your eye on Aguilar this week and in the game, as the 6'5", 285-pound road grader will be looking for a few pancakes.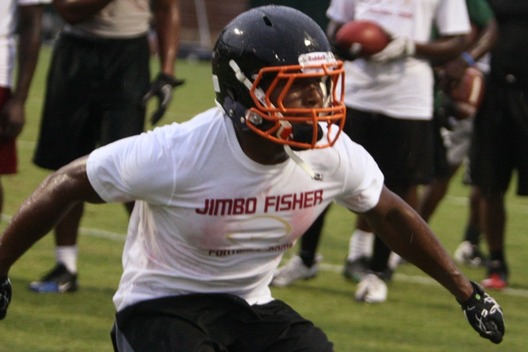 247Sports.com
Folston is a great RB, but he just gets out-shined and lost in this year's national RB class because it's such a talented group.
Yet the 5'9", 190-pound Sunshine State prospect should not be forgotten about. Folston has a thicker than you think frame and runs with good pop. He also has some dart to his burst and can slice up front sevens in various ways.
He could have a big game this Friday, and Notre Dame, Oregon and Florida State could be drooling.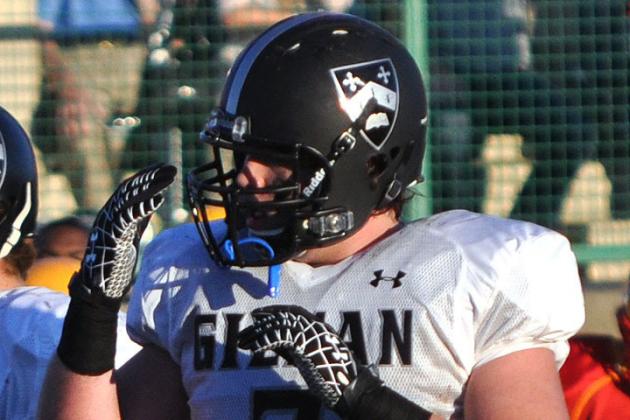 247Sports.com
On one hand, you can look at Poggi and say "what is Michigan going to do with him?", and on the other, you can say "what is Michigan not going to do with him?"
At 6'3" and 260 pounds, Poggi can play DE, DT, TE and FB. He can project as a swing DL on defense or as a skilled blocker on offense.
Poggi plays hard, tough and physical, and he should make a name for himself this week.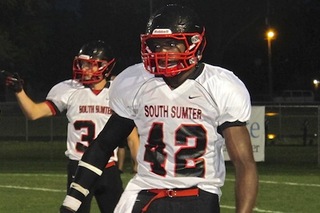 247Sports.com
I'll admit that when I discuss Florida's class, there are times when I forget about Neal. Vernon Hargreaves III, Kelvin Taylor, Caleb Brantley, Ahmad Fulwood and Daniel McMillan get the bulk of my mentions.
Yet the 6'1", 200-pound safety is a great player and is going surprise people. Neal can run, hit, break on balls and impact the game both vs. the run and pass.
He could be this year's Karlos Williams at the UA game.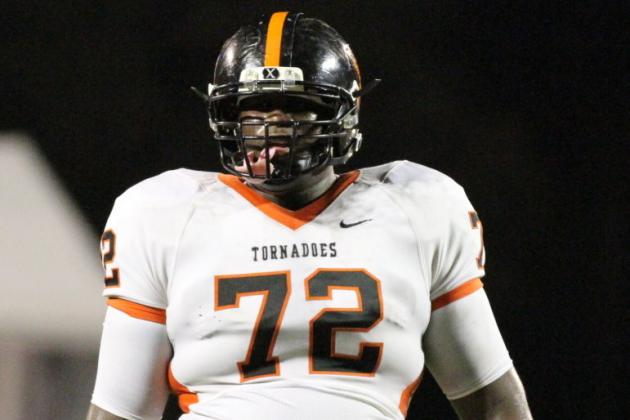 247Sports.com
Kirkland is from Florida and plays at 6'4" and around 330 pounds. He's a bit raw and some like him as a tackle, but I think he could fit best as a guard.
Kirkland flashes solid athleticism, wall-off blocking ability and solid sustain ability. I expect him to stay in Florida, perhaps at Miami or Florida State.
A good showing this week could be the start of Kirkland's development into a college starter down the road.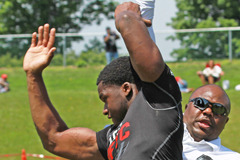 247Sports.com
A native New Yorker, Ogundeko could head up to Syracuse or down to Florida, but I think he'll settle on Clemson. The 6'3", 230-pound pass-rusher is an underrated prospect that could dazzle at the UA practices this week.
Showing a quick first step, bending ability, deceptive power and a burst to finish, Ogundeko could use this week to jump into the national spotlight.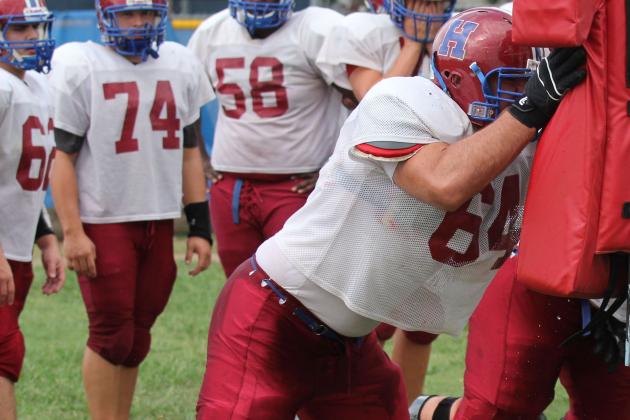 247Sports.com
An Alabama commit, Hill is the perfect OL prospect for the Crimson Tide. He's big at 6'5" and 320 pounds and plays tough and strong.
This is an OL that loves to mix it up, get dirty and relishes physical play. Hill can play OT or OG and is a good prospect, but with 'Bama having such a good class, he fails to get as much attention as he rightfully deserves.
Get used to hearing his name, because he's going to be a multi-year starter in Tuscaloosa.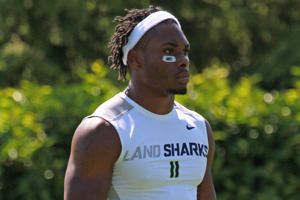 247Sports.com
At 6'2" and just over 200 pounds, Fisher is a defensive player that can play SS, FS, Rover and OLB. He shows good athleticism, pursuit quickness, ball location and speed to play on the back end.
The Virginia native is staying home to ball for the Virginia Tech, but he doesn't get mentioned when we discuss the top safety prospects in the nation.
You should start to learn more about Fisher, as he and Kendall Fuller will make a daunting secondary combination in Blacksburg.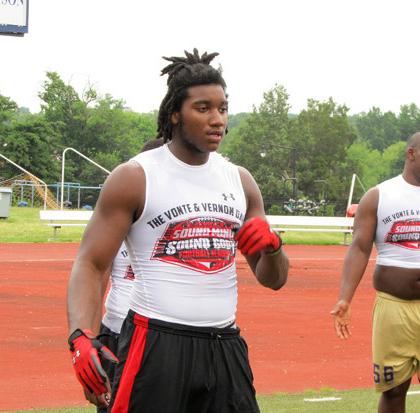 247Sports.com
Gray hasn't done much press this year, nor is there an awful amount of information available on him, but from what I've seen, he's a good one.
He played in the trenches last year at less than 260 pounds, but has bulked up to get into perhaps the 280-pound range while standing 6'5".
Gray has a high ceiling due to his long frame, great short area athleticism, solid quickness and ability to perform an array of blocks. He's headed to Maryland.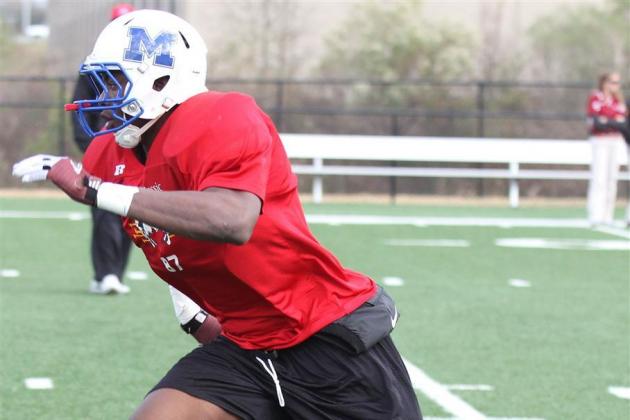 247Sports.com
Jones is starting to get more and more attention as this recruiting cycle approaches the end. First, you have love his size on the hoof, as he's 6'7" and 260 pounds.
Next, you see the talented DE prospect get off the ball at the snap quickly, using his length to stay clean, flashing strength to shed if needed and making plays.
The Mississippi State commit is definitely a recruit you need to learn more about, and I expect him to teach us all more about him this week at the UA game.
Edwin Weathersby is the College Football Recruiting Analyst for Bleacher Report. He has worked in scouting/player personnel departments for three professional football teams, including the New York Giants, Cleveland Browns and the Las Vegas Gladiators of the Arena League. He spent a year evaluating prep prospects and writing specific recruiting and scouting content articles for Student Sports Football (formerly ESPN Rise-HS). A syndicated scout and writer, he's also contributed to WeAreSC.com, GatorBait.net and Diamonds in the Rough Inc., a College Football and NFL Draft magazine.