Nebraska Football: 5 Christmas Gifts Bo Pelini Wishes He Got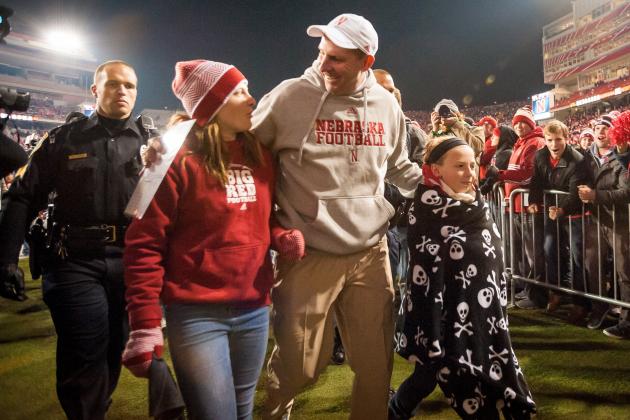 Eric Francis/Getty Images

Nebraska football head coach Bo Pelini almost certainly received a number of excellent gifts for Christmas: He has a great job, a loving family, and friends surrounding him that will make his Christmas special.
But there are some gifts that Pelini is likely longing for that didn't appear under his Christmas tree. Let's take a look at what a few of those might be.
Begin Slideshow

»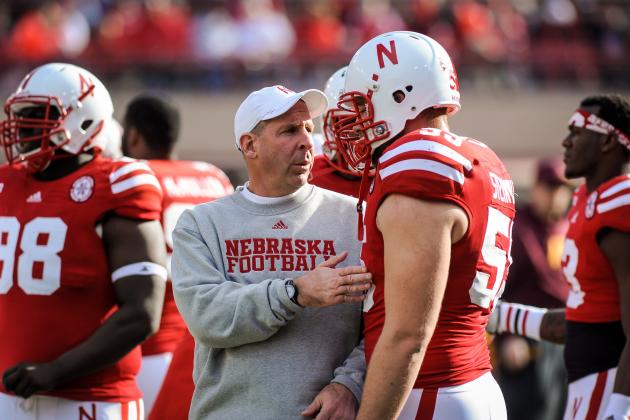 Eric Francis/Getty Images

Ever since the departure of Ndamukong Suh, Nebraska's defense has struggled. Last year, Jared Crick underperformed and was lost to injury. This season, Baker Steinkuhler did not emerge as a true presence until late in the season, and then was lost to injury. Nebraska has, to date, struck out on landing an impact junior college defensive tackle recruit for the 2013 class.
So, while the books and tablets and DVDs Pelini received this year were certainly appreciated, finding a 6'6", 300-pound defensive tackle with a 4.5 40-yard dash under the tree would certainly have brought a gleam to Pelini's eye on Christmas morning.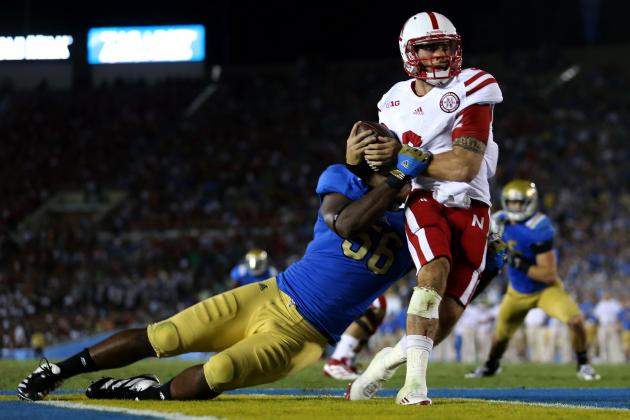 Stephen Dunn/Getty Images

The schedule in 2013 sets up much better for Nebraska than it did in 2012. Six of Nebraska's first eight games are in Lincoln, with the two road games being at Purdue (breaking in a new head coach) and at Minnesota. On paper, the path looks well set for Nebraska to start the season 8-0 heading to Ann Arbor on November 9.
The biggest hurdle to that goal, at this point, looks to be UCLA's visit to Lincoln on September 14. (Yes, I know that means I'm sleeping on the Jackrabbits, which a particularly smart and handsome analyst advised against doing.) The Bruins beat Nebraska 36-30 in 2012 at the Rose Bowl, and will be bringing a lot of young talent back to Lincoln. At this point, it's likely that UCLA will be ranked higher than Nebraska going into that game, and may be favored to win.
If Nebraska can knock off UCLA, it could have a huge positive effect on the 2013 season. So Pelini would, of course, appreciate any advantage he could get toward accomplishing that goal.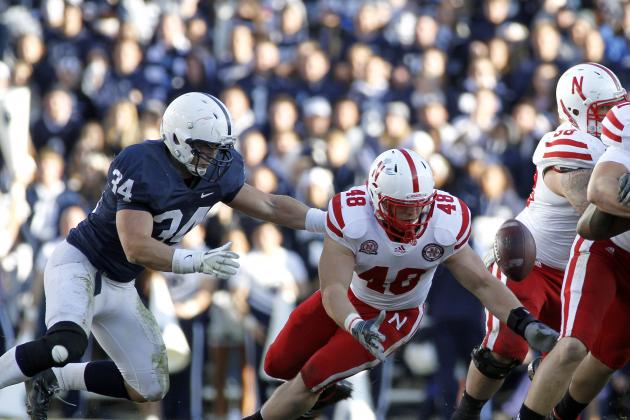 Justin K. Aller/Getty Images

Nebraska has done a lot of things right on offense since Tim Beck took over for Shawn Watson as offensive coordinator. But one bugbear that still remains is the fumble. In 2012, Nebraska ranked 123rd in the country in fumbles lost with 21. That's tied for worst in the country. In 2011, Nebraska was only 61st nationally with 11 fumbles lost. But that was on 32 total fumbles, which was 117th nationally.
Yes, Stickum is illegal in both college football and the NFL. But given Nebraska's problems with ball security, Pelini might at least want to consider the risks of employing the banned substance.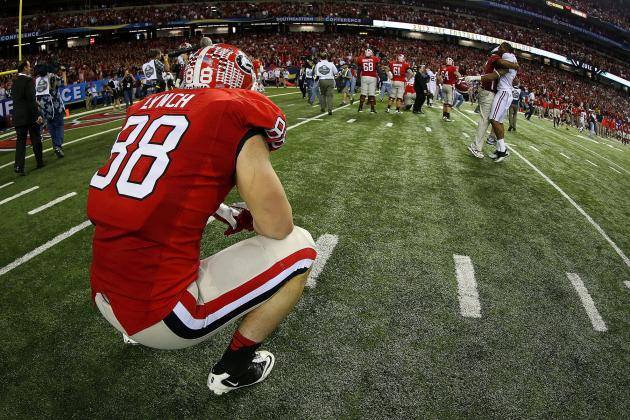 Mike Ehrmann/Getty Images

Pelini's Christmas was a break, however short, from preparing his team to play Georgia in the Capital One Bowl on New Year's Day. The Bulldogs lost the SEC Championship in agonizing fashion to Alabama, and with it a chance to play for a national title.
On paper, Georgia looks like a more complete and more athletic team than Nebraska, and should be favored to win. But bowl games are funny things. Motivation frequently plays an outsized factor in the outcome. And if the Bulldogs can't find it within themselves to be fully prepared for the bowl game, Nebraska's chances of an important upset increase dramatically.
Of course, this isn't for real. But, let's face it, the concept of Bo Pelini as a bronie is kind of funny.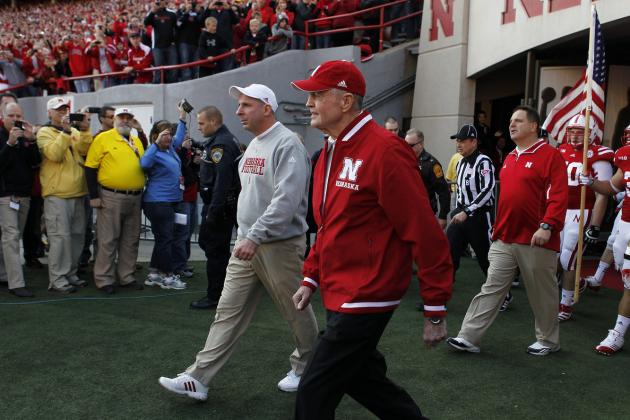 Bruce Thorson-USA TODAY Sports

Bo Pelini won the Legends Division in 2012, and has played in three conference title games in the last four years. He's never won less than nine games, and he's fielded teams that have been relatively clean and trouble-free. He's never had a hint of trouble with the NCAA.
Yet in 2012, Nebraska's defense—Pelini's specialty, remember—had 133 points scored against it. In two games. On national television. In the last two years, Nebraska's defense has appeared to atrophy to the point where the Children of the Corn are hoping NU simply doesn't get blown out on the big stage.
With Tom Osborne, the man who hired him, at the helm, Pelini's position never seemed in jeopardy. But on January 1, Shawn Eichorst will be taking over as Nebraska's athletic director. Should Nebraska's decaying defense and embarrassing national defeats continue in 2013, it is not at all clear that Eichorst will have the same degree of understanding Osborne did.
If you'd like to contact Patrick to schedule an interview, provide feedback or get advice on which type of chocolate goes best with fresh fruit (spoiler alert: dark), send an e-mail to patrickrunge@gmail.com.
Or, you could always...Follow @patrickrunge.