5 College Football Bowl Games That Should Be Eliminated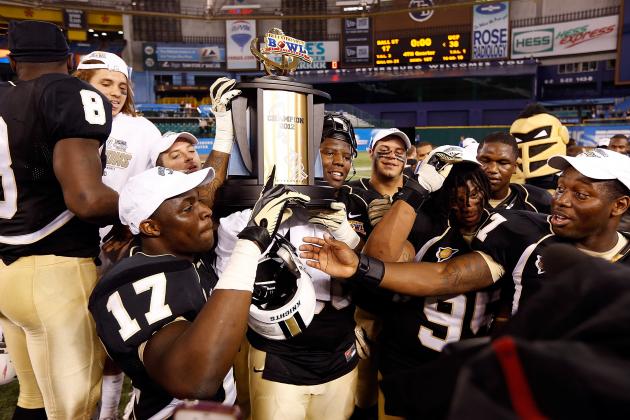 J. Meric/Getty Images

With the 2012 bowl season fully underway, now is the perfect time to take a step back and examine what truly belongs in the greatest time of the year for the sport.
Some bowl games send teams to Pasadena, Glendale and Miami, which are great places to play with awesome weather and strong monetary incentives.
Unfortunately, most teams get stuck in the most random bowls ever conceived in history and get overlooked by everyone except the bowl mania contestants.
Since every team cannot be playing in what is left of the BCS, many bowl match ups are forced on the schedule without any true purpose or excitement.
Here are five bowl games that should be eliminated from the 35-game bowl slate.
Begin Slideshow

»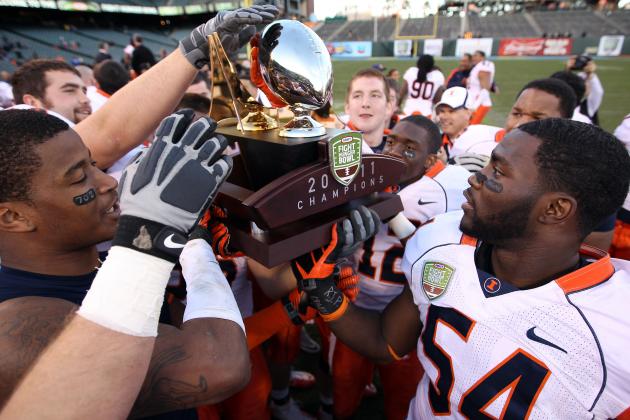 Ezra Shaw/Getty Images

The 2012 Kraft Fight Hunger Bowl pairs Navy and Arizona State from AT&T Ballpark in San Francisco on Dec. 29.
What is sad about this event, is that the scenery of San Francisco and the looming bay, may be the greatest spectacle this bowl has to offer. Sad to think the greatest aspect of a bowl game is the set up of the field on the baseball diamond.
Plus, Kraft Fight Hunger Bowl really? We might as well call it the Homeless Community Dinner Bowl, the name of this game signifies how much of a joke this bowl game has become.
The worst part is the Kraft Fight Hunger Bowl only dishes out between $750,000-$825,000 yearly to the teams based on attendance, and we all know Navy fans will not be driving out in droves for this one.
Good luck to both Navy and Arizona State this year, but trust that fans want a better way to spend their time in San Francisco than watching this bowl matchup.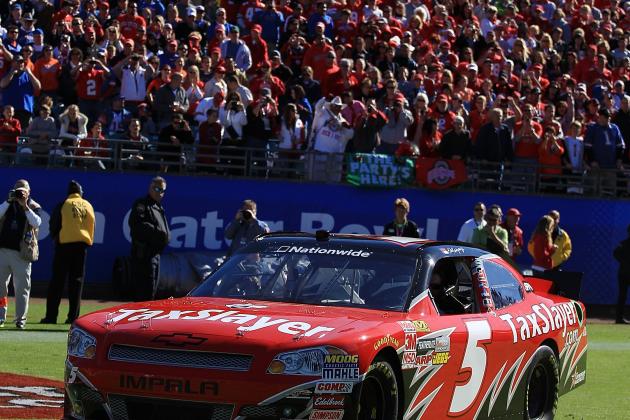 Scott Halleran/Getty Images

The Taxslayer.com Gator Bowl makes the list because it is the least watchable game on the greatest day for college football: New Years Day.
The Gator-part of the name makes sense because the matchup is in Florida, but Taxslayer.com as a marquee sponsor? "Come on Man."
Taxslayer.com is a tax-preparation software that helps customers electronically prepare to file their federal and state tax returns.
Taxslayer is also a sponsor for the Nationwide Racing Series, so maybe the wheels are turning in the right direction? Wrong, stick to your day job, Taxslayer, because making great football is definitely not your selling point.
This bowl remains a hilarious attempt to find any kind of way to avoid playing in the cold, by sticking any random company and calling it a bowl game. In the 2012 edition, Mississippi State and Northwestern face off on New Years Day, fighting for a payout of $2.5 million.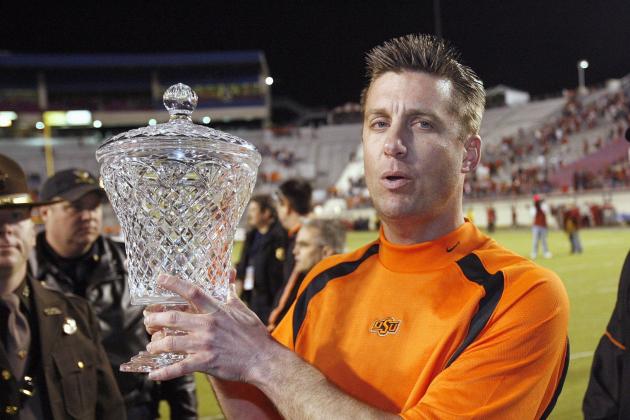 Chris Graythen/Getty Images

Congrats football fans, you have been granted your independence from bowl season to witness two Cinderella-stories face off in the Advocare V100 Independence Bowl.
Coming from Shreveport, La., football fans will spend their Dec. 28 watching the Ohio Bobcats and UL-Monroe Warhawks battle it out for mid-major supremacy.
Back to the bowl itself, the name stems from a connection to the United States bicentennial which seems great on paper. In reality the game is played in Louisiana, and its only connected to the bicentennial because the inaugural bowl game was in 1976. So much for an American War Story.
The worst part about the Independence Bowl is that it has such a poor reputation that 9-3 Louisiana Tech declined their invitation to play in the game. That action alone speaks to the level of excitement teams have for this bowl game that is worth $1.1 million.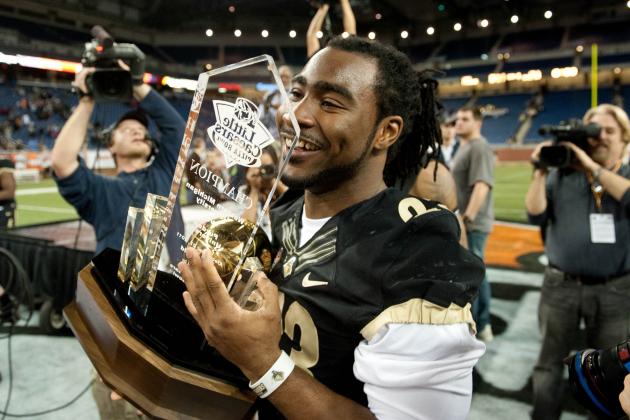 Tim Fuller-USA TODAY Sports

The Little Caesars Bowl is quite the ticket for a mid-major, yet anything but for the rest of the nation.
Can I order two large pizzas for only 10 bucks? Wait, that's pizza not football. The name of this bowl is quite honestly what makes it such an embarrassing spectacle.
Little Caesars Bowl seems more like a commercial you would see on Super Bowl Sunday than an actual NCAA bowl game.
This year's game pits Western Kentucky and Central Michigan in Detroit on the day after Christmas.
In a matchup that pits MAC and Sun Belt teams, the draw for the game is surprisingly strong. These fans truly believe in their squads and consistently bring 50,000-plus to Detroit.
Unfortunately, outside of that contingency, not many college football fans will take this game seriously.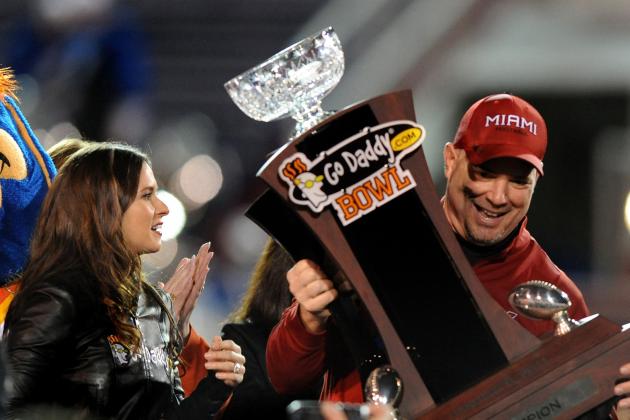 Chuck Cook -USA TODAY Sports

You know what they say, if you need a domain name for cheap, then GoDaddy is just the place.
The name itself epitomizes the atmosphere and caliber of play that surrounds this bowl game, low-marketability yet semi-decent football.
ESPN owns the prime time rights for Kent State and Arkansas State on the day before the National Championship Game.
If you are a fan of great teams in lower-level leagues, then this matchup is right up your alley, located in Mobile, Ala., with a grand prize of $750,000 on the line.
No disrespect to either team, but this game is about as irrelevant and meaningless as the NFL Pro Bowl. They both receive little viewership because fans only care about what lies ahead after, not the pick-up game before.