Santa Speaks: What College Football Teams Are Getting for Christmas in 2012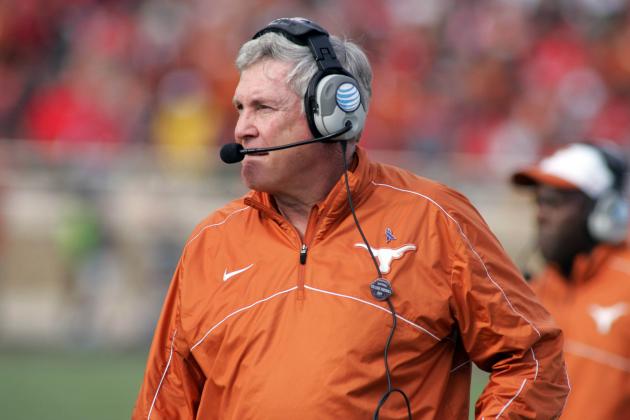 Michael C. Johnson-USA TODAY Sports

Merry Christmas, boys and girls! Ho, ho, ho!
Have you been good this year? Of course you haven't, but Santa's far too busy looking for BCS National Championship tickets on StubHub to dig any deeper. Oh, and did you know that you can get into the Orange Bowl for around the same price as foot-long sandwich and a bag of chips at Subway?
That's what you'll be receiving if you're on the "Naughty" list this year, so consider yourself warned. Ho, ho, ho!
Being the college football fanatic and tailgating devotee that I am—North Pole University is just horrible at recruiting, and I blame this weather—I've decided to spend a good chunk of my time this year in our shop watching film of every team in the country.
After hours of film study with my elves, I stumbled upon the following conclusion: There were a lot of naughty teams this year, and by "naughty" I mean ho, ho, horrible! My best elf thought that bit would work; please let me know if it did. His job depends on it.
Anyways, Santa is here to help, and I'm bringing your teams in need of a Christmas boost to help turn things around in 2013. I've decided not to get Alabama anything in 2012 despite the 455-page Christmas list Nick Saban shipped to the North Pole. They appear to be doing just fine without my help.
No, Nick, you will not be getting "all of Steve Spurrier's recruits," and I have no idea what "Jadeveon Clowney 2" is. You are, however, getting The Notebook Blu-Ray you asked for a few years ago. Mrs. Claus absolutely loves hers.
As for what you can expect for your team this year, here's what is on the way.
Ho, ho, ho.
Begin Slideshow

»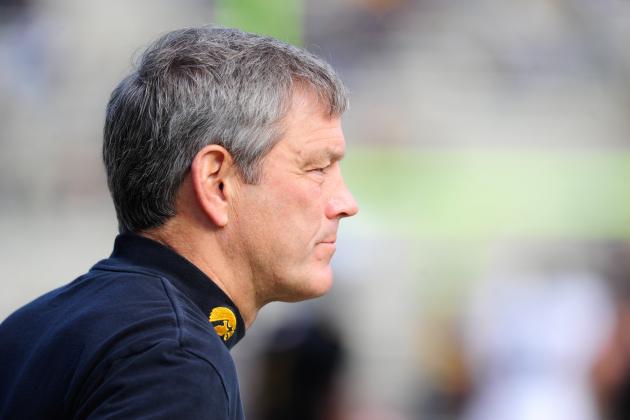 Byron Hetzler-USA TODAY Sports

What's the best way to combat that $7 billion buyout you owe Kirk Ferentz? Well, nothing does the trick like the ol' fashioned smother-it-in-obsolete-office-supplies tactic. This particular brand of Wite-Out is incredibly effective, and perfect for eliminating those troubling extra zeros.
You may serve some jail time for this, but we'll be sure to ask Santa for a cake with a file baked inside of it in 2013.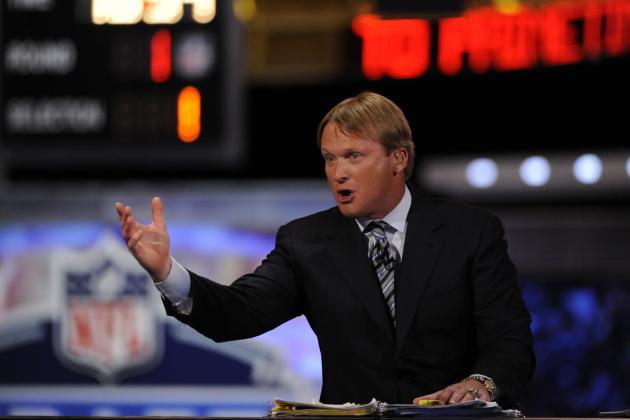 Howard Smith-USA TODAY Sports

You can't keep him, Tennessee fans, but you will be able to photograph yourself with imaginary Tennessee coach Jon Gruden for next year's Christmas card.
He'll be wearing orange pants, a Tennessee hat and everything. In return I've promised to get Mr. Gruden a different copy of the Ways to Say 'This Guy' Handbook. A very difficult find, but my elves are up for it.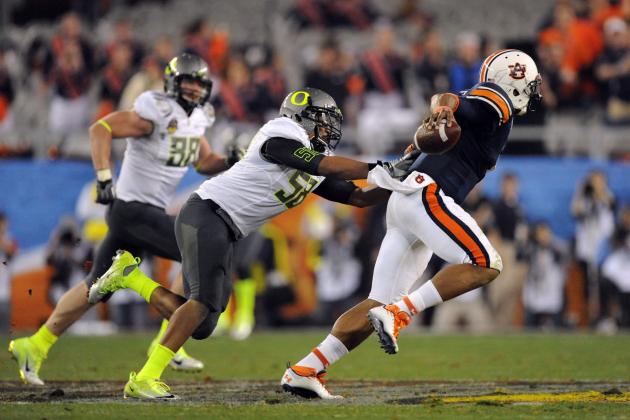 Richard Mackson-USA TODAY Sports

Santa has been very good to the NCAA infractions committee over the years, which is why they've agreed to give Cam Newton one more season with Gus Malzahn. Look out, SEC!
Also, Jimmy Clausen asked for a lifetime supply of designer V-necks, but I suppose a starting job will be a nice alternative. (Unless you're the Panthers).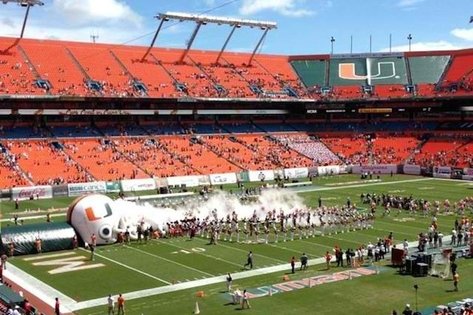 Image via @bycasagrande
What's that? You say you already have fans, Miami? Ho, ho, hilarious! Santa loves humor around the holidays! I've seen enough empty stadium shots for one year, however, and I've given 1,000,000 Miami residents free tickets for next season.
With that many tickets out there, the stadium should be at least half-full in 2013.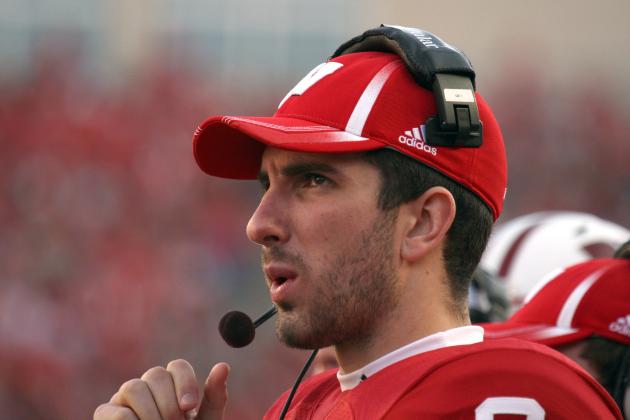 Mary Langenfeld-USA TODAY Sports

Wisconsin is once again asking for a football thrower from another conference, and we're ready to deliver.
The Russell Wilson I left them a few years ago turned out fabulous. Last year's Danny O'Brien, however, turned out to faulty model. We'll see what kind of production their soon-to-be former ACC quarterback brings this this year, but it's truly the gift that keeps on giving.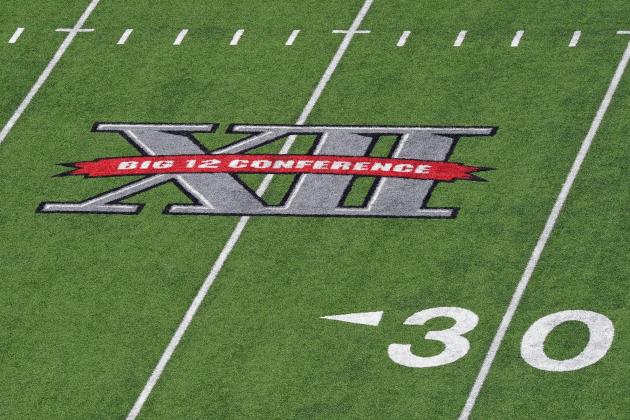 Jerome Miron-USA TODAY Sports

Consider this the ultimate do-over. Santa is granting Missouri a "Get out of Jail/SEC" Free Card, and they will be allowed to transfer back to their original conference.
Unfortunately, we can't give you the same gift, Dan Beebe, but you will be getting the Gardening for Dummies and The Art of Hanging Out books you requested.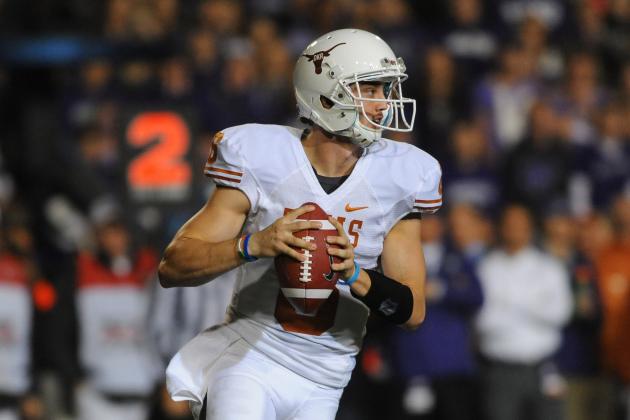 Denny Medley-USA TODAY Sports

Any quarterback will do, although there are no guarantees that Mack Brown won't actually play this quarterback at defensive back. We'll do our best to make sure this quarterback has all the skills along with a solid Texas quarterbackin' name like Colt. How about Gunslinger? Yes, that'll do.
Santa has been informed that Mack tried to recruit both RG3 and Johnny Football as defensive backs, and that's pretty coal-for-life worthy.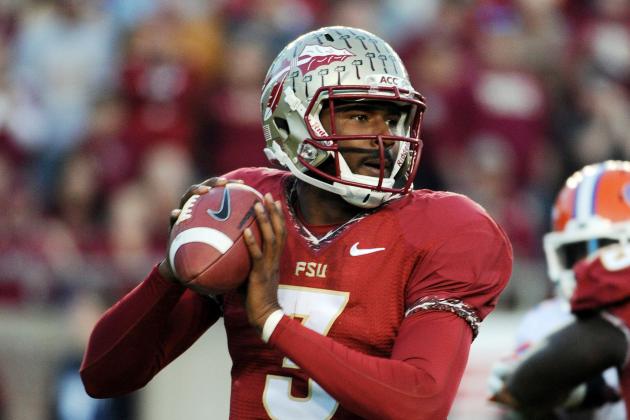 Melina Vastola-USA TODAY Sports

Oh, this is a special gift for a team that has been very good this year except for those times they were not good. I'm delivering Jimbo Fisher 10 free points for the 2013 season, which he can use in one game of his choosing!
This game will be on the road against a much lesser team where they are at least a double-digit favorite. They will be ready to lose and presto—a Christmas miracle!
Unfortunately it's a one-time use, and they will lose at Wake Forest 14 days later.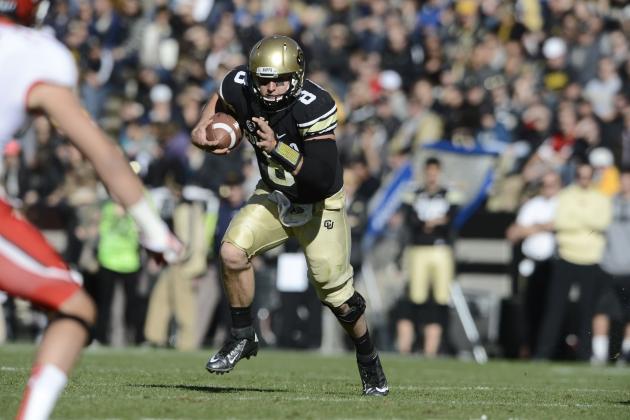 Ron Chenoy-USA TODAY Sports

Christmas came early for Colorado fans with the hire of Mike MacIntyre, but this season was a rough one. So, everyone can get "comfortably" intoxicated on ol' Santa's stash.
The follow teams will also be receiving scotch: Kansas, Southern Miss, Memphis, Illinois and South Florida. Hawaii doesn't get scotch because they live in Hawaii, a fine consolation.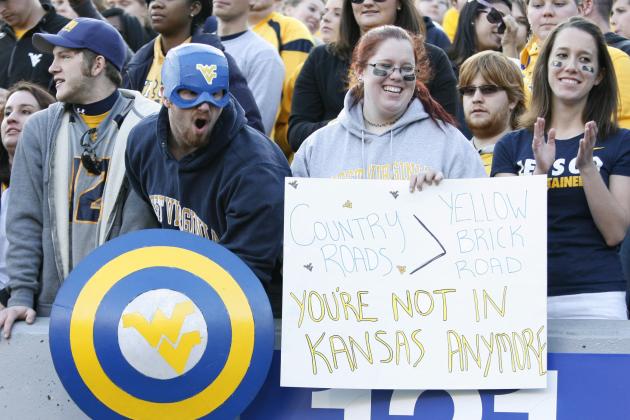 Charles LeClaire-USA TODAY Sport

I'm not sure how this will improve the football team, but this will certainly improve the morale in Morgantown. After a disappointing second half of the season, I've decided to replenish the seating options available in this great city!
Better yet, these couches are flame resistant! I'm confident that this will really…excuse me, sir, what are you doing with that dynamite?
DASHER, LET'S BOOK IT!