College Football Recruiting 2013: 10 Recruits You Need to Know More About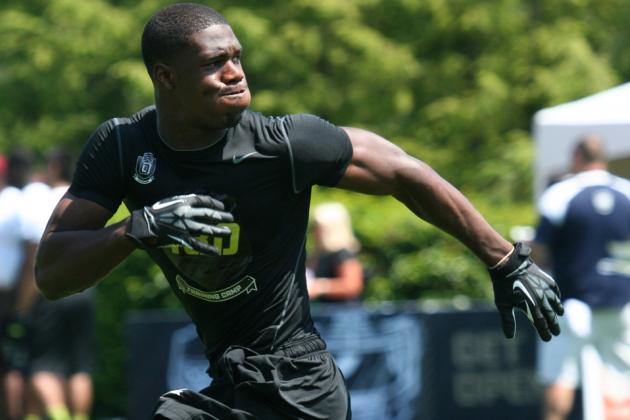 247Sports.com
Many times recruits can see themselves not get enough attention from the media because another player either at the position or committed to their same school gets more coverage than they do.
We focus a lot on the top players, and sometimes a school can sign a really good player, but due to the lack of coverage that player gets, it won't know it until the season starts.
In this read, we're going to focus on a couple of prospects that fit the above mentioned profile. These are 10 guys that you need to start getting more familiar with because they're great players.
The only thing is, they don't get as much coverage as they should.
Begin Slideshow

»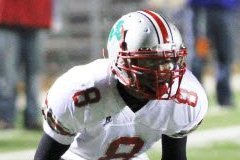 247Sports.com
Thompson is a 6'2", 185-pound safety prospect with solid athleticism and instincts. He plays well in the box, can help support the run and shows solid speed in a straight line.
He gets overlooked in Ohio State's class because the Buckeyes have two outstanding CB commits in Eli Woodard and Cam Burrows.
One day, this trio could easily account for three-fourths of the starting back end in Columbus.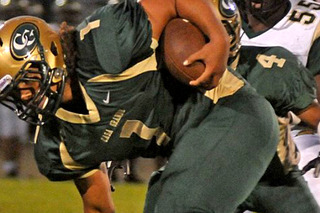 247Sports.com
Washington's class is on pace for a top-25 finish and part of the reason behind that is Qualls. The only thing is many people look at Darrell Daniels, Troy Williams and Damore'ea Stringfellow as the faces of the Huskie's class.
Qualls is a 6'1", 280-pound DT that has great athleticism and quickness in the trenches. This is a good prospect that will be a major player in U-Dub's defense one day.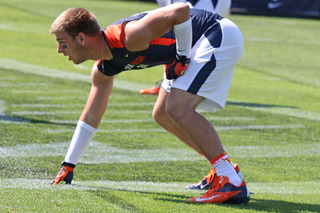 247Sports.com
At 6'6" and 231 pounds, Butt is a TE that shows excellent length, toughness, movement skills and hands. He has solid speed, good size to his strike zone and flashes catch-in-crowd ability.
He's a good football player that gets overlooked because of all the elite talent in Michigan's class. When you have Shane Morris, Logan Tulley-Tillam, Dymonte Thomas and Patrick Kugler in your class, then the spotlight decreases for you.
Butt will be remembered in Ann Arbor though.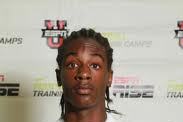 247Sports.com
Indiana is a basketball school and the football program doesn't really get much national coverage. I remember when the Hoosiers had Antwaan Randle El in the 2000s, and Fant could be an electric player in that mold.
I urge you to keep an eye on the 5'10', 170-pound speedster as he's a good prospect. Kevin Wilson will put him to use early.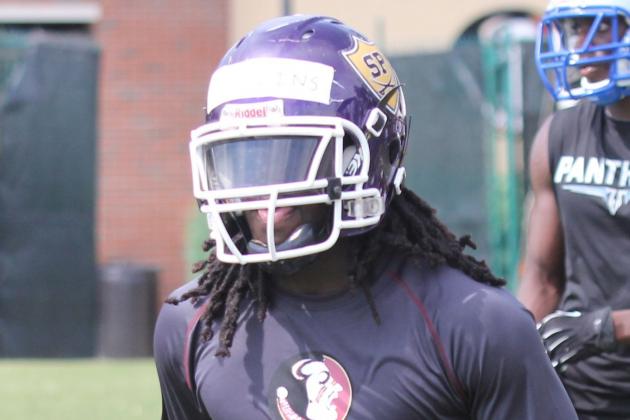 247Sports.com
This year's RB class has a ton of excellent prospects. From Kelvin Taylor to Ty Isaac to Alvin Kamara to Derrick Henry and more, it's a great year for runners.
Collins gets lost in the shuffle and you need to know more about him. He was a terror as a junior in Florida, but he battled some injuries this year.
Yet, he's a 5'11", 195-pound explosive runner with tremendous surging speed. Miami, Wisconsin and Florida State probably have the best chance with him.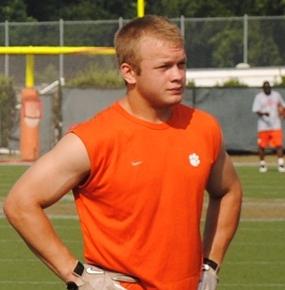 247Sports.com
Sometimes, when speaking about Clemson's recruiting class, admittedly I fail to mention Boulware. I need to start mentioning this guy more often because he can play.
At 6'1" and nearly 230 pounds, Boulware is a tough 'backer with good instincts, ball location skills, short box quickness and thumping ability.
He'll fit in the middle of the defense in Clemson and is a top name in this class for the Tigers as are RB Tyshon Dye and LB Dorian O'Daniel.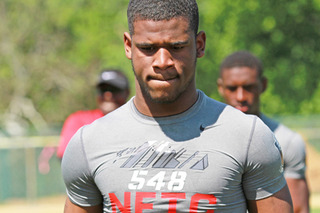 247Sports.com
A Philadelphia native, Williams has the size of a WR at 6'1", 192 pounds, but the skills of a RB. His long frame has good speed, quick feet, athleticism and agility.
Williams also can factor as a receiver out of the backfield and can exploit mismatches with LBs on passing downs.
He needs to be more well known and just gets overlooked because, as I said before, there are some big heavyweight names in the RB class this year.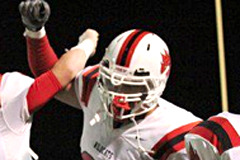 247Sports.com
Fitts reminds me a little bit of Shaun Cody coming out of high school. The USC commit is a 6'4", 245-pound power player that can set edges, stack up blocks and anchor to settle runs.
He converts speed to power well as a pass-rusher, plays with his hands pretty well and flashes a high motor. For some reason, we forget about Fitts sometimes when discussing USC's great recruiting class.
Once he arrives at USC, Fitts should be on the fast track to never being forgotten again.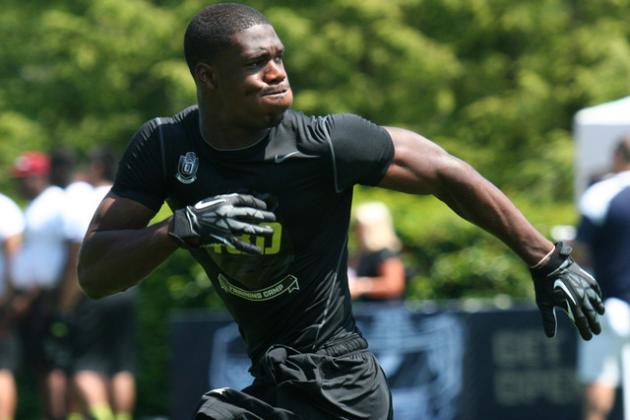 247Sports.com
Powell is one of the best players in the country, but he gets less coverage than he should because of how talented his Florida recruiting class is.
Vernon Hargreaves III may be the most complete CB prospect ever in recruiting, Kelvin Taylor is a legend in Florida already as a leading rusher, and DT Caleb Brantley, WR Ahmad Fulwood and LB Daniel McMillan are all also studs.
Yet the 6'2", 200-pound Powell still is to be regarded an elite talent as he has great strength, can hold up well in the run game and has good power as a pass-rusher.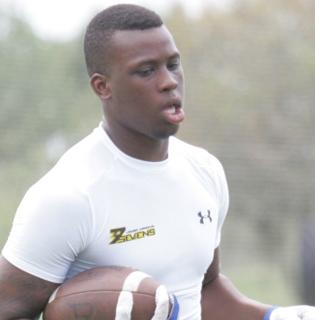 247Sports.com
Benjamin is another prospect that gets overlooked because of the talent at his position.
With Ricky Seals-Jones, Robert Foster, Laquon Treadwell, Derrick Griffin and others in this 2013 group, Benjamin doesn't get as much coverage as he should.
He's a WR that is close to 6'0" tall and 200 pounds, with explosive speed, quickness, athleticism and electric playmaking ability. Benjamin is a player that I'd love to have on my team because he can an array of things.
You probably should start following him closer, because he could be a big timer in college.
Edwin Weathersby is the College Football Recruiting Analyst for Bleacher Report. He has worked in scouting/player personnel departments for three professional football teams, including the New York Giants, Cleveland Browns and the Las Vegas Gladiators of the Arena League. He spent a year evaluating prep prospects and writing specific recruiting and scouting content articles for Student Sports Football (formerly ESPN Rise-HS). A syndicated scout and writer, he's also contributed to WeAreSC.com, GatorBait.net and Diamonds in the Rough Inc., a College Football and NFL Draft magazine.