NCAA Football: Picking Winners in All 2012-13 Bowl Games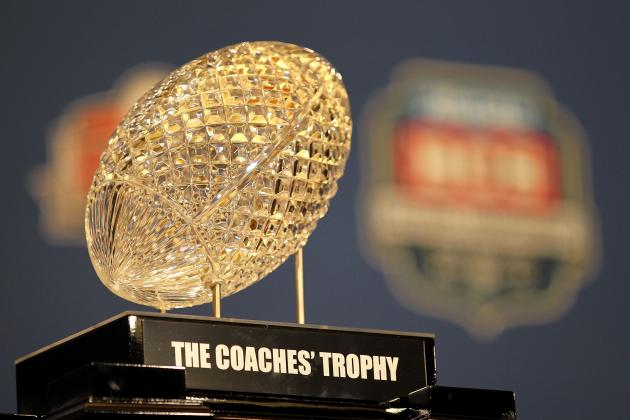 Andy Lyons/Getty Images

It's the most wonderful time of the year for football fans. Yes, the holidays are coming up and we will more than likely huddle at the television during family gatherings to watch any bowl game that is on.
Along with filling out a college basketball bracket, one of my favorite things to do is projecting the winners of these games. It's a challenge when you are learning about some of the teams, but it helps when you can easily find how they've done in the season and who some of their best players are.
There have been a lot of surprises. There's been a lot of huge upsets and fans left upset from the final bowl selections. But for the most part, there shouldn't be any complaints. Every team earned their right (even though I think six wins shouldn't be the minimum) to play one more game this season.
I'm going to go out on some limbs and make a few bold picks, hoping that there will be a few more surprises left in the 2012-13 college football season.
Begin Slideshow

»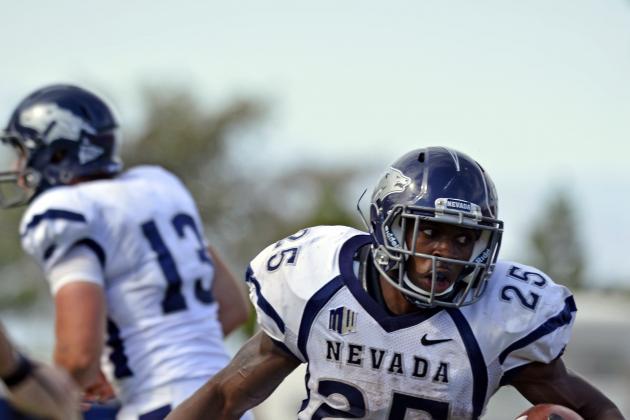 Ron Chenoy-USA TODAY Sports

Nevada is one of the top rushing offenses in the nation, led by junior running back Stefphon Jefferson's 1,703 yards and 22 touchdowns.
Arizona has a few key wins against Oklahoma State (59-38) and USC (39-36), if you want to consider the rankings at the time. But they have allowed an average of 34.3 points per game, ranked 103rd.
This will more than likely be decided if Nevada can control the ball and keep that running game going.
Prediction: Nevada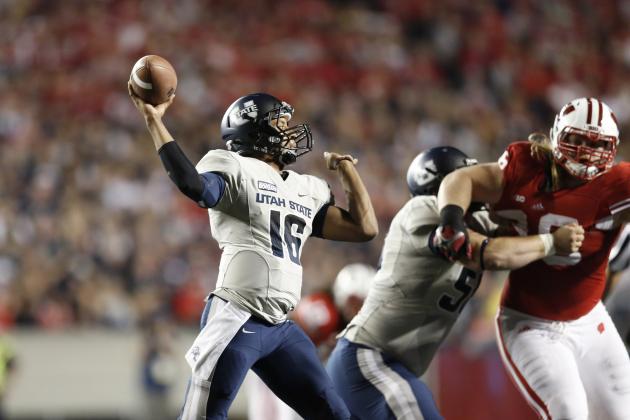 Tom Lynn/Getty Images

Toledo's numbers aren't the most impressive when you look at them. There's also not a lot of impressive wins on their schedule outside of the MAC (Wyoming, Coastal Carolina) other than defeating Cincinnati.
Utah State comes out of the WAC and also has a pretty good defense that ranks eighth in the nation in points against. Quarterback Chuckie Keeton has impressive numbers with 3,144 yards, 27 touchdowns and only nine interceptions.
Prediction: Utah State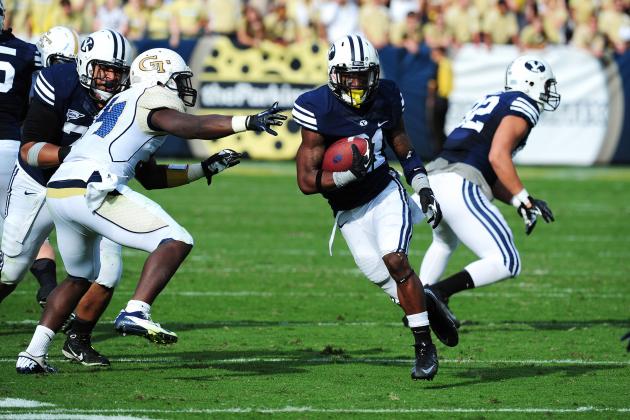 Scott Cunningham/Getty Images

Another good defense is in Brigham Young as they are fifth in points allowed. Three of their losses were against ranked teams (Boise State, Oregon State and Notre Dame). Not a lot of yards or points by the offense was made this season.
But the Aztecs' offense is one-dimensional with running back Adam Muema leading the team with 1,355 yards and 16 touchdowns.
I'm going to have to pick BYU because they are the more balanced team.
Prediction: Brigham Young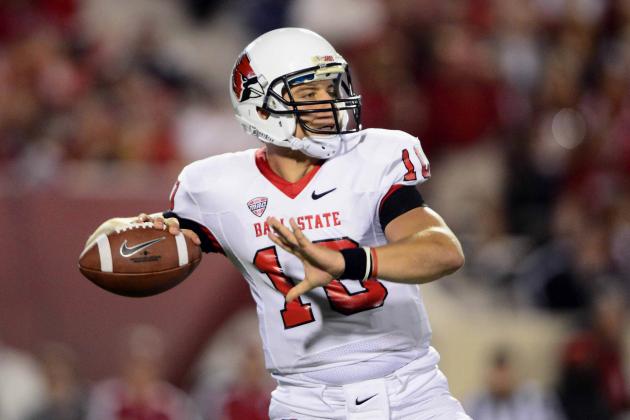 Andrew Weber-USA TODAY Sports

These are two very similar teams with very similar numbers. You have a Ball State team lead by quarterback Keith Wenning's 2,878 yards and 22 touchdowns, while Central Florida has Blake Bortles' 2,787 yards and 22 touchdowns.
But looking at both teams, I have a hard time really making a solid pick. So I just flipped a coin and with heads coming up, my pick goes to Ball State (this might be a trend for some of these bowls).
Prediction: Ball State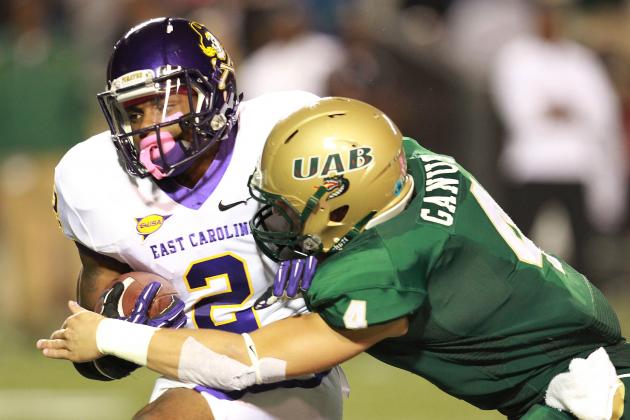 Marvin Gentry-USA TODAY Sports

Another coin flip. This is close because I can't really say if I think Conference USA or Sun Belt is better. Both teams score about 30 points per game and give up around 30 points per game.
ULL did have a close 27-20 loss to Florida earlier in the year, while East Carolina lost their only game against a ranked team by a large margin (fell 48-10 to South Carolina).
Prediction: East Carolina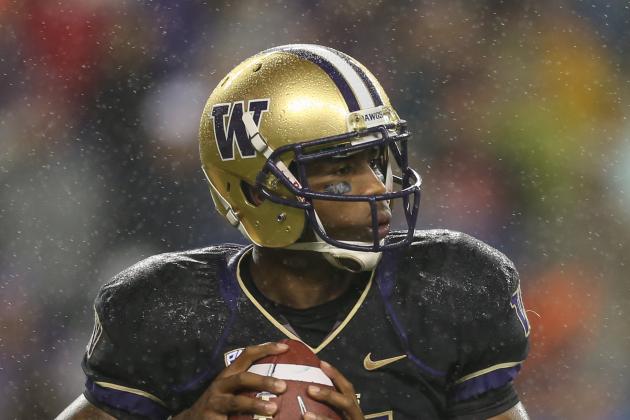 Otto Greule Jr/Getty Images

So I could sit here and write that Washington is the underdog like last year's Alamo Bowl against Baylor and Robert Griffin III. Or that Huskie quarterback Keith Price has been disappointed and will struggle against a Bronco defense that allows less than 15 points per game.
But last season, no one saw the offensive shootout between Washington and Baylor.
My brain says to pick Boise State. But my gut is yelling to go with UW.
Prediction: Washington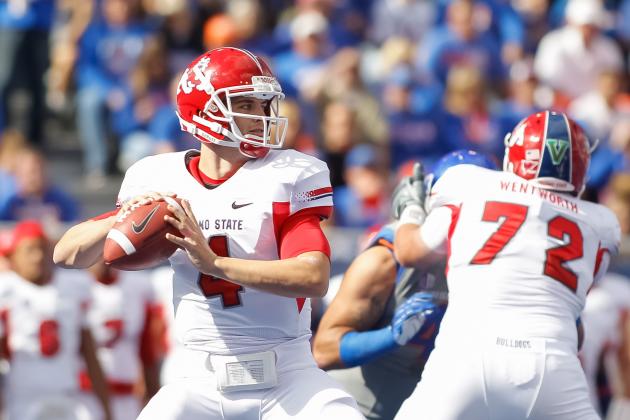 Otto Kitsinger III/Getty Images

My pick is easy on this one because Fresno State has the 12th rated passing offense led by junior Derek Carr's 3,742 yards and 36 touchdowns. The Bulldogs also average 40 points per game.
SMU has been very inconsistent. They have big wins like 72-42 against Houston but also losses like 42-17 against Central Florida.
This game might be close until the middle of the second quarter.
Prediction: Fresno State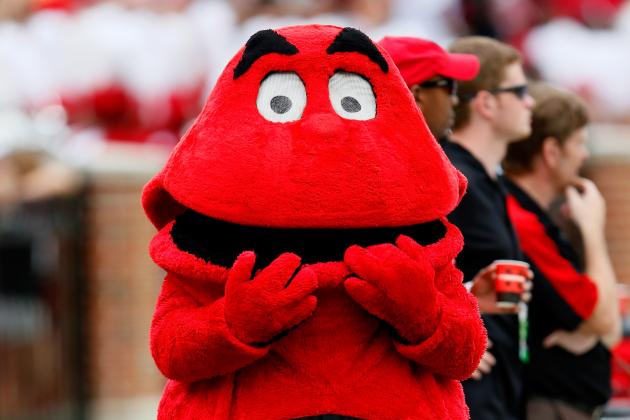 Kevin C. Cox/Getty Images

There's nothing really impressive when you look at the schedules for both teams as they have been middle of the pack in their respective conferences.
Both teams average about the same number of points scored and haven't racked up a lot of yards in the air. Expect this game to be a ground and pound.
This coin flip goes to the Hilltoppers.
Prediction: Western Kentucky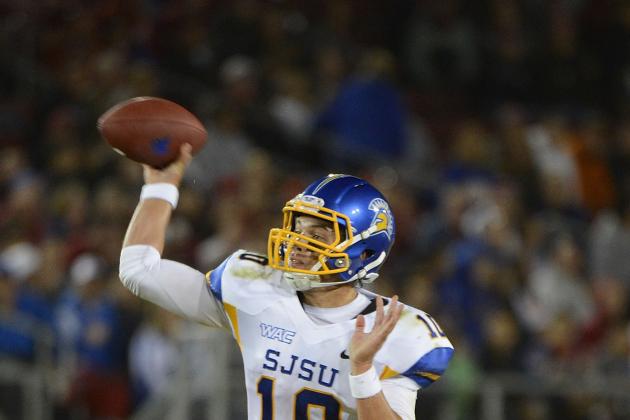 Thearon W. Henderson/Getty Images

I'm pleasantly surprised by San Jose State. They've rebounded well after their 20-17 loss to Stanford at the beginning of the season to rank 11th in the nation in passing yards (327.5 per game) with junior David Fales.
Bowling Green has allowed an average of 15.8 points per game and that is pretty good considering the MAC is a high-offense conference with teams like Toledo, Ohio and Kent State.
But I like the Spartans in what could be a very entertaining game.
Prediction: San Jose State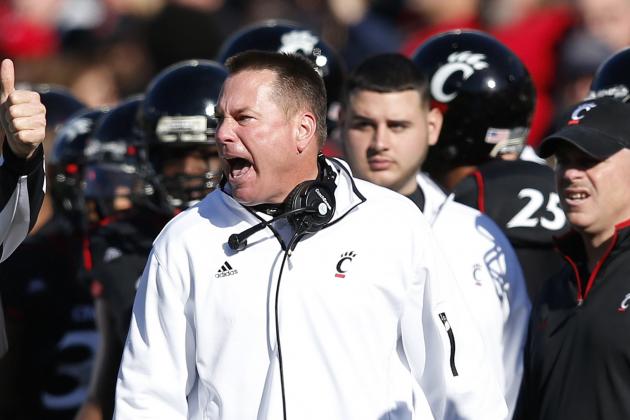 Joe Robbins/Getty Images

If you looked at the offensive numbers only, you'd see both teams have high-scoring offenses that average about 31 points per game. But the big difference is the Cincinnati defense is 12th in points allowed (17.2), while Duke is ranked 105th with 35 allowed per game.
Yeah, the ACC is a little tougher than the Big East. But I can't get myself to pick against the Bearcats. Besides, football is not the Blue Devils' strongest sport.
Prediction: Cincinnati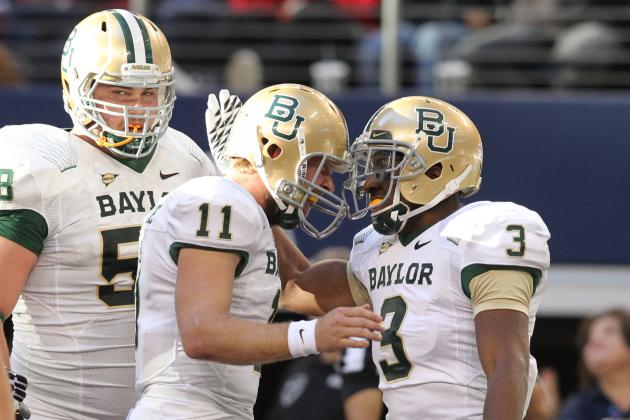 Tim Heitman-USA TODAY Sports

Baylor quarterback Nick Florence has really stepped up after the departure of Robert Griffin III with 4,121 yards and 31 touchdowns.
UCLA has a big player on their offense, too. Running back Johnathan Franklin has 1,700 yards and 13 touchdowns.
But I have to pick Baylor because they have shown themselves to be a strong team in their last three games defeating Kansas State, Texas Tech and Oklahoma State.
Prediction: Baylor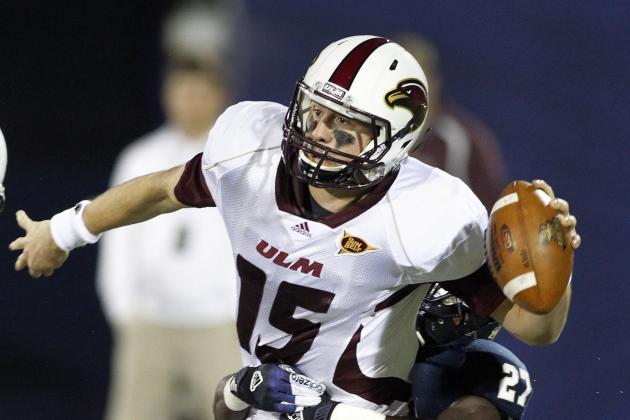 Robert Mayer-USA TODAY Sports

This is one of the more evenly matched bowl games on the schedule as both teams are hoping to end the season on a high note without a conference title.
While Ohio had an impressive 7-0 start, the Bobcats have lost four out of their last five in the MAC. ULM did win their last two games and still have the overtime upset over Arkansas as a feather in their cap.
I'm picking the ULM because of their dual-threat quarterback Kolton Browning's 3,271 total yards and 34 touchdowns.
Prediction: Louisiana-Monroe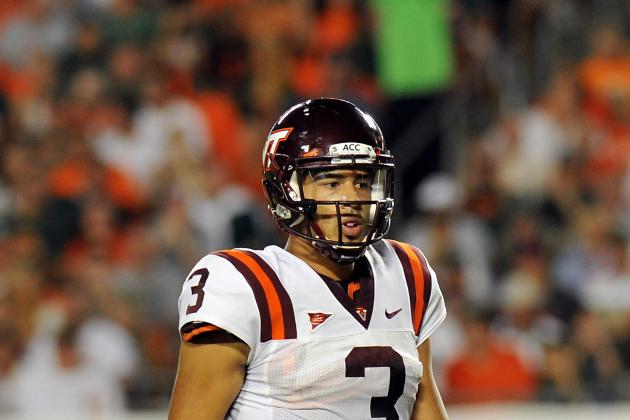 Steve Mitchell-USA TODAY Sports

Rutgers has one of the best defenses in terms of points allowed. But they suffered two tough losses at Pittsburgh (27-6) and to Louisville (20-17) to end the season.
The Hokies have won their last two games: 30-23 over Boston College and 17-14 over Virginia. Their quarterback Logan Thomas has also played much better in the last two games.
It's about how you finish.
Prediction: Virginia Tech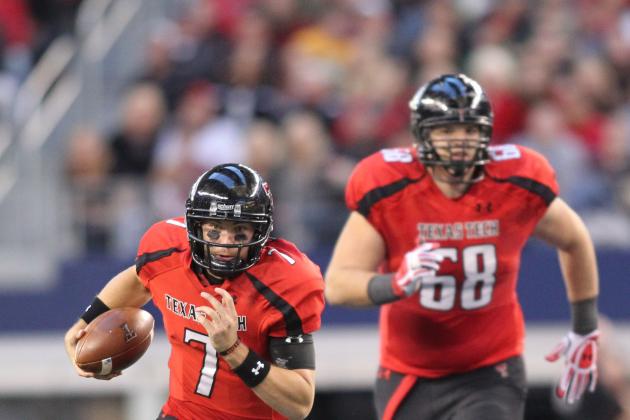 Tim Heitman-USA TODAY Sports

This could probably be one of the easier games to pick. Minnesota has an offense that is one of the worst in passing (108th) and points scored (99th).
Texas Tech is second in the nation in passing yards. Quarterback Seth Doege has 3,934 yards and 38 touchdowns.
Besides, the Big 12 has been better than the Big 10 this season.
Prediction: Texas Tech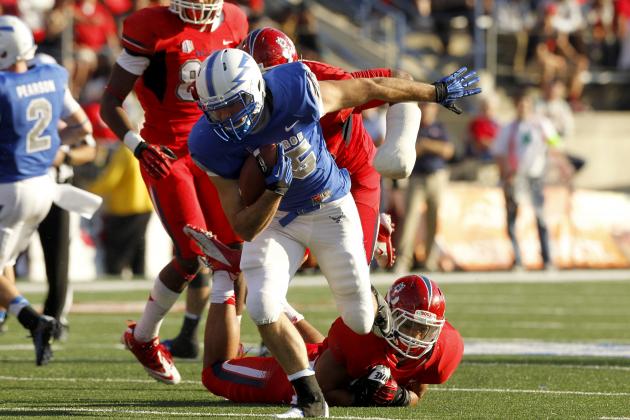 Cary Edmondson-USA TODAY Sports

I'm not really seeing anything impressive from either of these teams. Both are 6-6 and were in the middle of the standings in their respective conferences.
I do like that both teams run well. Rice averages 201.3 rushing yards per game (29th in the nation), while Air Force rushes for an average of 328.8 yards per game second in the nation).
As Jim Ross of WWE would say, this is going to get bowling shoe ugly.
Prediction: Air Force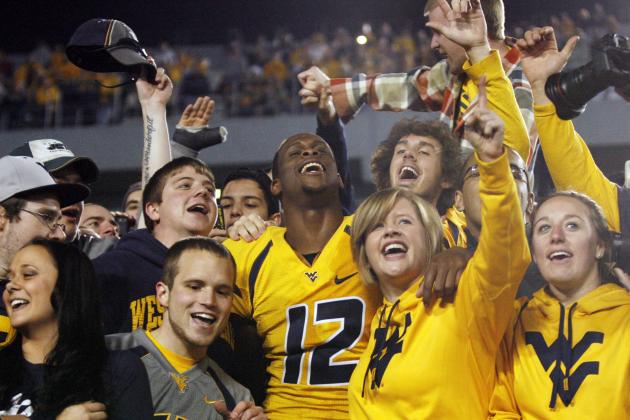 Charles LeClaire-USA TODAY Sports

In one corner, we have West Virginia that is led by quarterback Geno Smith's 4,004 yards and 40 touchdowns. The Mountaineers also have a pretty bad defense allowing 38 points per game.
In the other corner, we have a Syracuse offense that averages about 473 yards per game but only scores about 29.3 points per game.
I'm sensing a shootout in this one, which will go in West Virginia's favor because Smith is the difference.
Prediction: West Virginia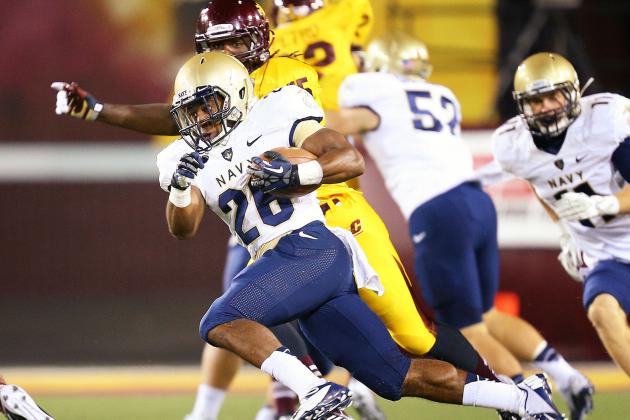 Mike Carter-USA TODAY Sports

Well, this isn't really going to be a good game at all. Neither team really has a great offense. I hate to think that this bowl game is helping feed starving children because the ticket sales are not going to be good at all.
There might be more fans at the next Washington Wizards game.
Oh yeah, I'm supposed to make a selection on this game. I'm picking the Midshipmen, because it's a pick for America.
Prediction: Navy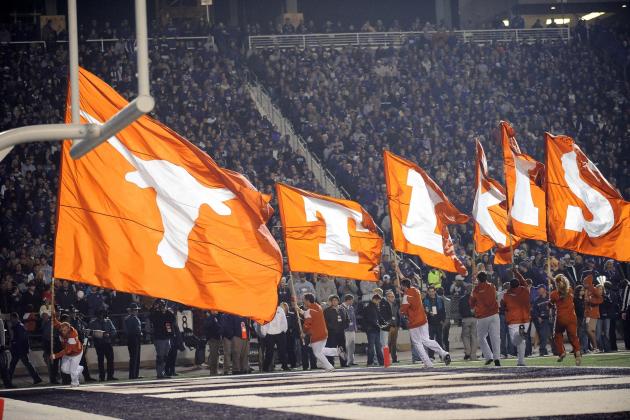 Denny Medley-USA TODAY Sports

Much better. This game puts a good team out of the Big 12 in Texas against another solid team out of the Pac-12 in Oregon State.
While both teams score points, the edge goes to Texas because they have a more balanced offense: 265 passing yards and 176 rushing yards per game.
Oregon State does like to throw the ball (316.5 per game) but is ranked near the bottom in rushing (126.2 yards per game).
Prediction: Texas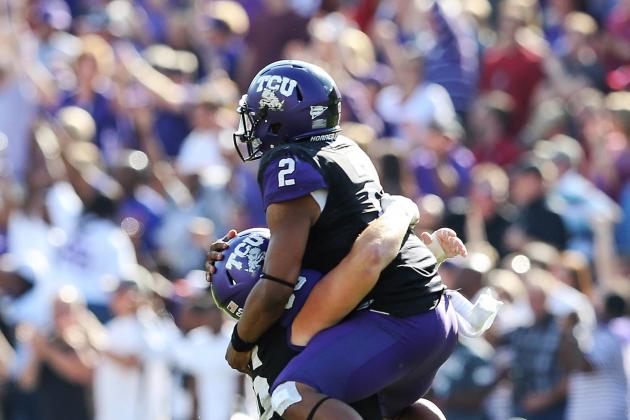 Kevin Jairaj-USA TODAY Sports

Both of these teams have had better seasons and neither one has had a lot of offensive success.
While Michigan State has a better defense, those stats can be misleading because of the weak Big 10. TCU will win this one, but it is likely to go into overtime.
Prediction: TCU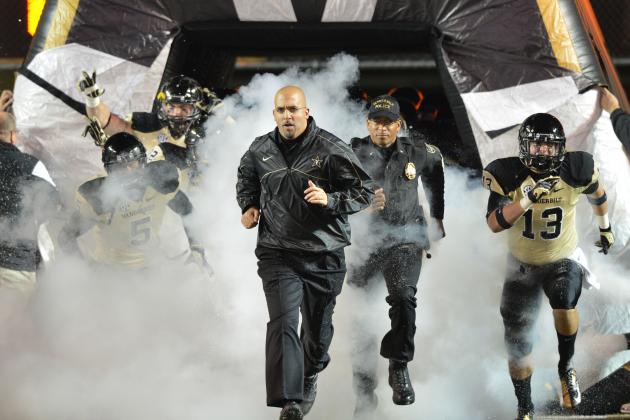 Don McPeak-USA TODAY Sports

NC State has a pretty good passing offense led by Mike Glennon's 3,648 yards and 30 touchdowns. The Wolfpack also has a 17-16 win over Florida State.
But Vanderbilt comes from the SEC and has a pretty good defense. They have also won their last six games, so the Commodores are on a bit of a roll heading into Nashville.
Prediction: Vanderbilt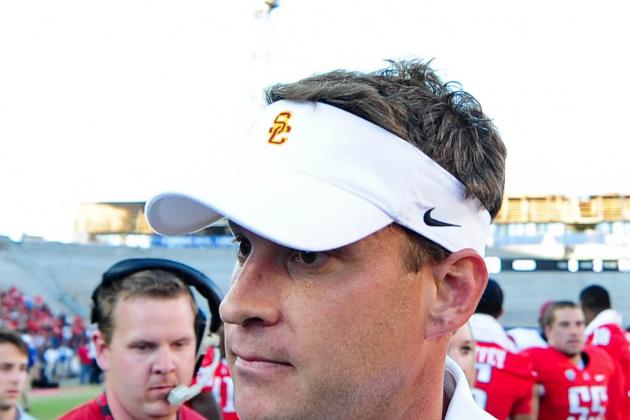 Matt Kartozian-USA TODAY Sports

Okay, first of all, do we really think a team that has seven losses should be in a bowl game? What the heck?
And you have to feel bad for the Trojans. They begin the season ranked on the top of the preseason poll before losing to Stanford. Then they lose four out of their last five games.
I don't think there is a lot of motivation in that USC locker room. I have a gut feeling the Yellow Jackets pull off an upset … if you want to call it that.
Prediction: Georgia Tech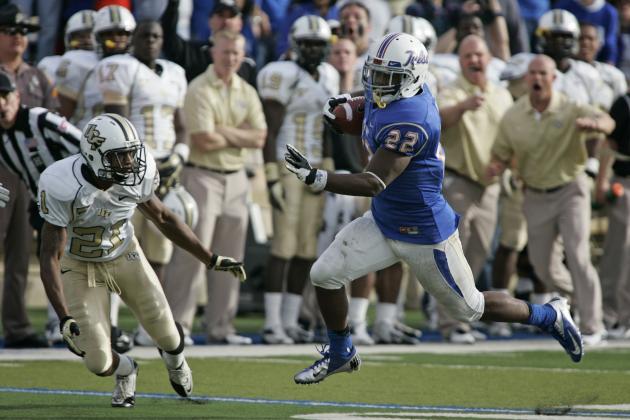 Brett Deering/Getty Images

I know Iowa State won in their season opening matchup, 38-23. But the Cyclones have had little success in their Big 12 schedule (TCU, Kansas and Baylor, whoopee).
Tulsa has a pretty good rushing attack, averaging 240 yards per game. They also have two good running backs in Trey Watts (959 yards, three touchdowns) and Ja'Terian Douglas (857 yards, seven touchdowns).
Prediction: Tulsa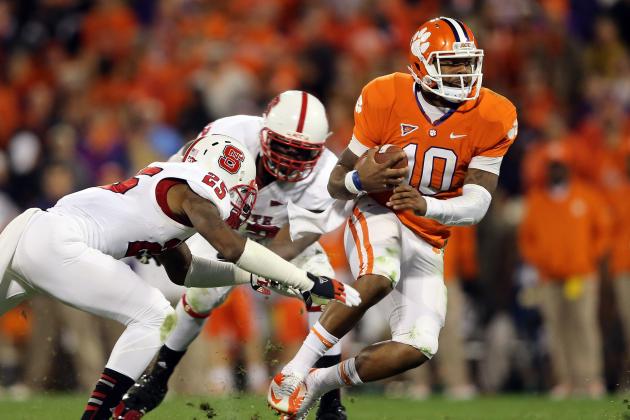 Streeter Lecka/Getty Images

These are two really good teams with 10 wins each and losses to some good teams. They both beat the weaker teams and put together resumes worthy of BCS consideration.
I'm going with Clemson in a surprise win, led by quarterback Tajh Boyd's 3,550 passing yards and 34 touchdowns.
But this could go either way with LSU. Don't count them out of any game.
Prediction: Clemson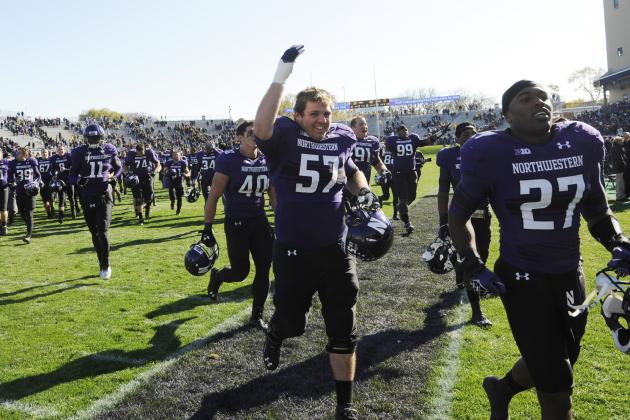 David Banks/Getty Images

It's another one of those bowl games where I have to flip a coin because nothing really stands out to me.
Neither team has a win over a ranked opponent. Granted, I would normally pick the SEC team, but I just can't really say I see one team being better than the other.
It could be a very low scoring game.
Prediction: Northwestern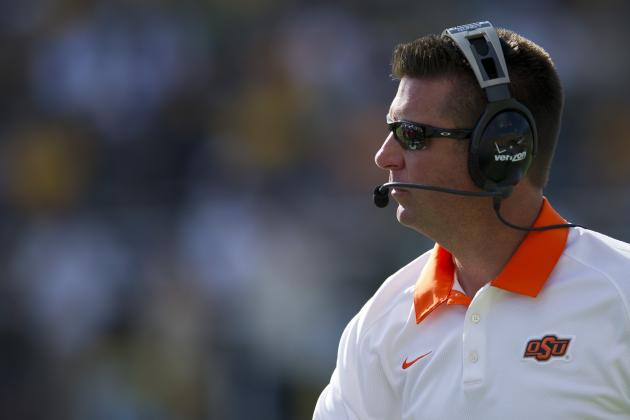 Cooper Neill/Getty Images

Oh yeah, Purdue was bowl eligible this year, huh?
I don't even think fans of either school are excited for this game. Does anyone care? This is a bowl game where I question why it even exists.
Oh yeah, the NCAA loves generating money through crappy bowl games. I flipped the coin again. Oklahoma State.
Prediction: Oklahoma State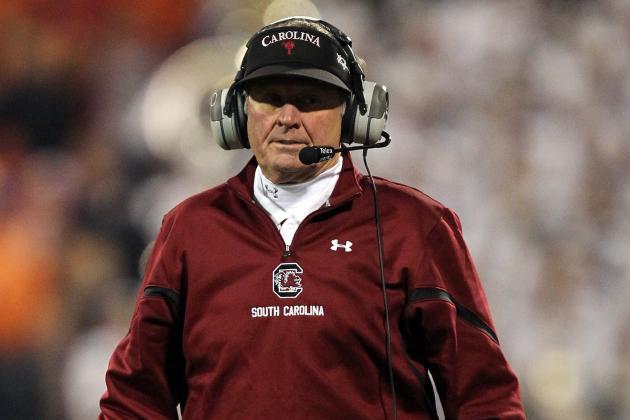 Streeter Lecka/Getty Images

I think we can all agree that Michigan has had another disappointing season. Once again, there's some hype to the team but they don't earn enough wins to get BCS recognition.
South Carolina had a good year with their two losses to LSU (23-21) and to Florida (44-11). They have a win over Georgia and Clemson.
Prediction: South Carolina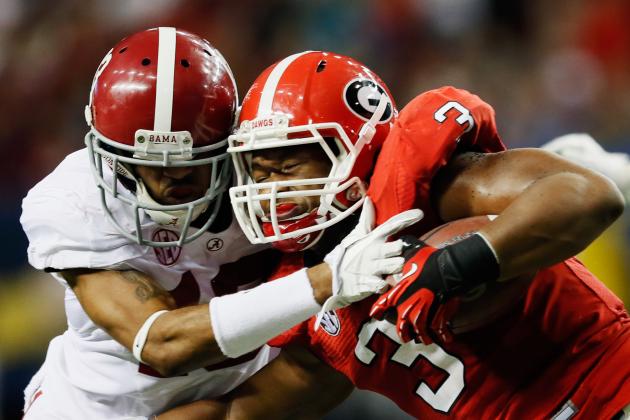 Kevin C. Cox/Getty Images

This is going to be the best non-BCS bowl game with two teams that were only one win away from being in the mix.
Georgia suffered a heart-breaking loss in the SEC Championship game to Alabama, who moves on to the national title game. You have to expect this team has a little fire in their stomach after the loss.
Nebraska has concerns with their defense after allowing 539 rushing yards against a five-loss team in Wisconsin.
The difference is going to be whether the Cornhuskers can stop Georgia's running back Todd Gurley.
Prediction: Georgia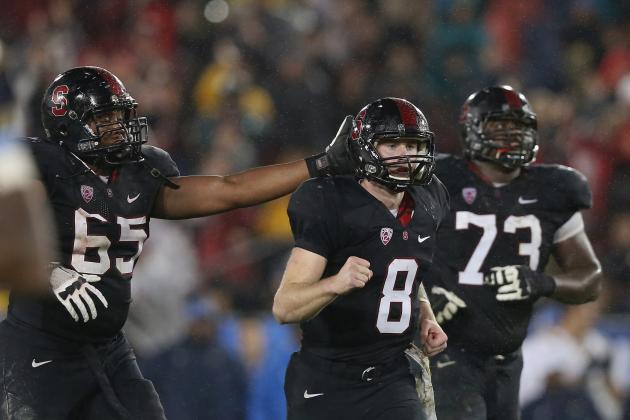 Ezra Shaw/Getty Images

Unless the Badgers can run for another 500 yards, I don't see Stanford losing this game.
Both teams are similar when it comes to their offensive production, but I just see the Cardinal defense being stronger in this one.
Add that Stanford quarterback Kevin Hogan has helped revitalize this offense.
Prediction: Stanford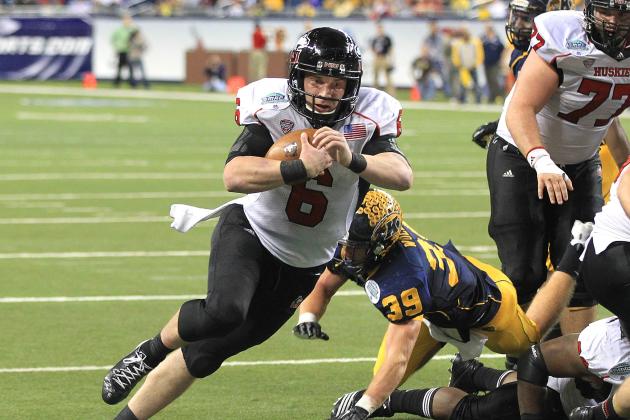 Dave Reginek/Getty Images

And the discrediting comments come in 3 … 2 … 1 ... now.
Not a lot of people are picking Northern Illinois, and even less believes they belong in the BCS with a team like Florida State.
But NIU quarterback Jordan Lynch has big play potential. So does Seminole quarterback EJ Manuel. This should be a very fun game to watch.
Because I know the history the Huskies have of upsetting teams, I'm picking NIU. I have a feeling I'll regret it, but I'm sticking with my gut.
Prediction: Northern Illinois
Al Messerschmidt/Getty Images

This is going to be a very ugly game. Florida will more than likely run over the Cardinals with their potent offense.
And who did Louisville beat to get into the BCS? I'm looking at their games and I don't see anything very impressive.
Florida also wants to prove they should have been in the national championship game.
Prediction: Florida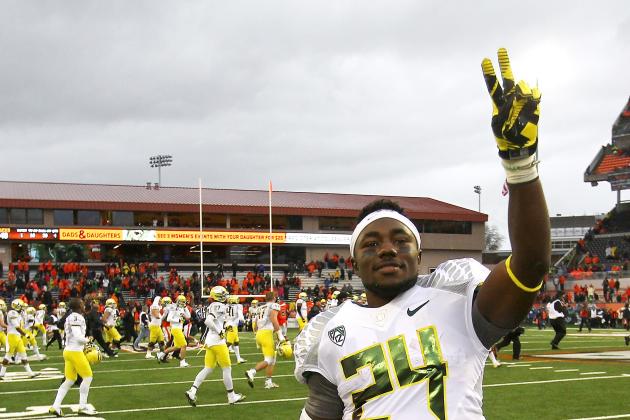 Jonathan Ferrey/Getty Images

Remember when we all thought this would be the national championship game at one point. Well, at least we get to see them face each other.
Both have great quarterbacks. Kansas State is led by Heisman finalist Collin Klein, while Oregon's freshman quarterback Marcus Mariota has 30 passing touchdowns.
The X-factor will be Oregon running back Kenjon Barner, who has 1,624 yards and 21 touchdowns. He's a main reason the Ducks have the third best rushing offense in the nation.
Prediction: Oregon
Scott Halleran/Getty Images

A shootout between two really good quarterbacks from teams that used to face off regularly in the Big 12.
Oklahoma is led by senior Landry Jones' 3,989 passing yards and 29 touchdowns.
But there has been a lot of attention on Johnny Manziel, who has 3,419 yards, 24 touchdowns and is a favorite to win the Heisman Trophy.
Oh, and the Aggies have a win over Alabama to brag about. Another bowl win for the SEC here.
Prediction: Texas A&M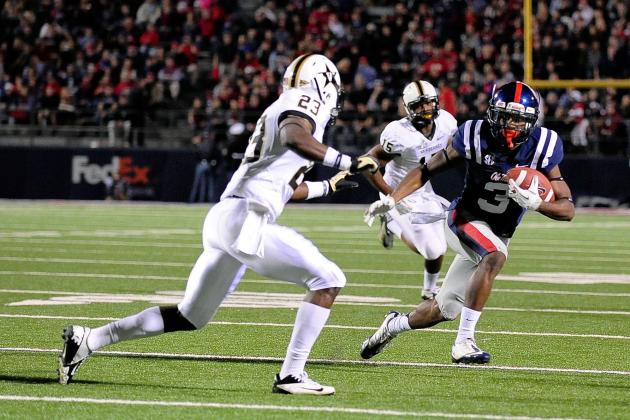 Stacy Revere/Getty Images

I would flip a coin on this game, but it's not even really worth the effort. This is actually worse than the Fight Hunger Bowl.
I'm choosing Ole Miss because they have played tougher opponents.
If you have read this far, you probably wasted a minute of your life you will never get back. Don't waste another three hours watching this game. I'm sure you can watch re-runs of Walking Dead or Big Bang Theory.
Prediction: Ole Miss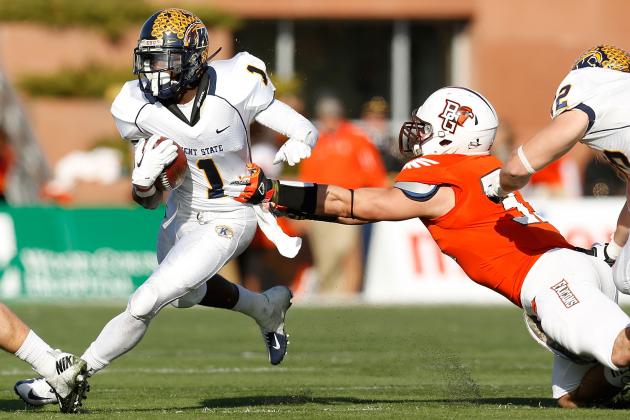 Kirk Irwin/Getty Images

Kent State was one drive away from being in the BCS. But now they have the honor of playing Arkansas State in the GoDaddy.com Bowl.
While the Red Wolves have had a good mid-major program the last few years, Kent State has a great rushing attack led by junior Dri Archer's 1,352 yards and 15 touchdowns.
Prediction: Kent State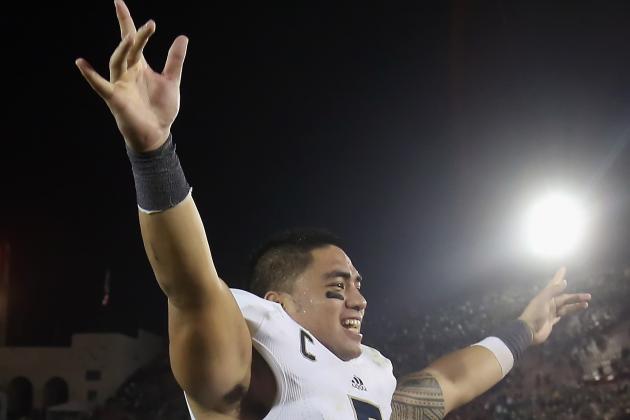 Jeff Gross/Getty Images

This will be a good one. Notre Dame belongs in the title picture after many mediocre seasons.
The Fighting Irish's No. 1 defense led by Heisman finalist Manti Te'o against the defending national champions Alabama Crimson Tide with the No. 2 defense.
Alabama has wins over Michigan, Mississippi State, LSU and Georgia.
Notre Dame has wins over Michigan State, Michigan, Stanford and Oklahoma as their big wins.
You can say that the Irish have the weaker passing offense and that might be true. But I have a feeling that sophomore Everett Golson is going to play very smart against a good defense.
But the Tide is led by a rushing offense with two very good backs. Eddie Lacy leads the team with 1,182 yards and 16 touchdowns, followed by freshman T.J. Yeldon's 1,000 yards and 11 scores.
Which team is going to get the big turnover late in the game? I have to give the edge to the Irish as T'eo is the biggest X-factor in this matchup.
Prediction: Notre Dame