Gus Malzahn vs. Bret Bielema: Who Is More Likely to Win SEC West Title First?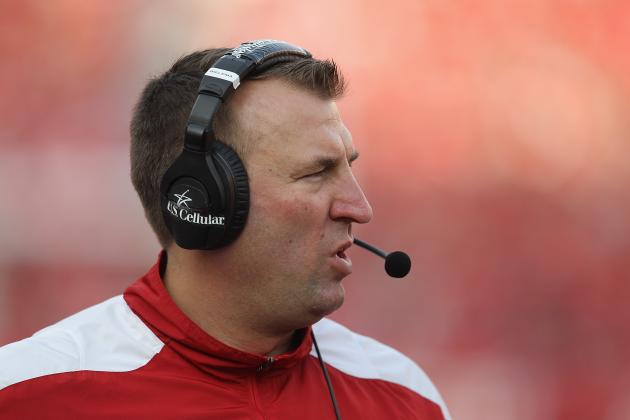 Jonathan Daniel/Getty Images

The SEC has two new head coaches in Gus Malzahn at Auburn and Bret Bielema at Arkansas. Both left their current positions at another school to take their talents to the toughest conference in college football.
As we have learned this year in particular, winning in the SEC is no easy task. You are going up against some elite head coaches and you don't have the longest leash to get the program up and running. You either begin winning right away, show signs of progress, or there is a good chance you are the next coach on the way out.
What makes things even tougher for these new guys is that they are both heading to the toughest division in all of college football.
With that said, which coach do you see winning the SEC West first?
Let's break down these two new coaches and try to answer that question.
Begin Slideshow

»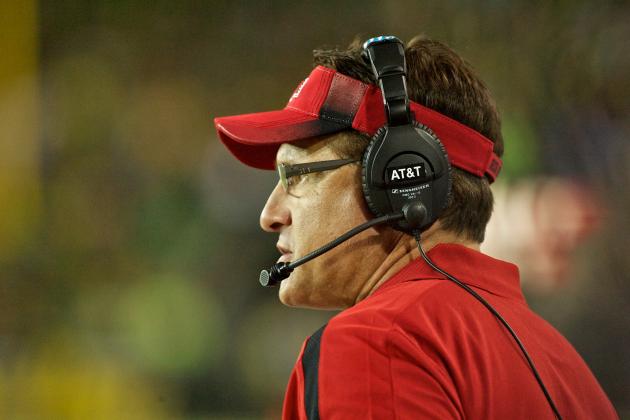 Craig Mitchelldyer/Getty Images

Coaching Record: 9-3
Bowl Record: N/A
Other Accomplishments as a Coach: Won the Broyles Award as the best assistant coach back in 2010
Gus Malzahn was a first-year head coach last season, leading Arkansas State to a 9-3 record in the Sun Belt. Despite it being his first season on the job, he helped lead the Red Wolves to their second straight bowl game for the first time in program history. The season included a 7-1 conference record and a Sun Belt title. The team was even competitive against Oregon, losing by a score of 57-34.
Other than his brief stint as a head coach, Malzahn has built a reputation as one of the brightest offensive minds in all of football. He was the offensive coordinator for Auburn when the Tigers won a national title back in 2010, and he has had success other places such as Tulsa and Arkansas.
He is a mastermind of the no-huddle offense and even has great experience coaching the wildcat formation back when he was the offensive coordinator for the Razorbacks.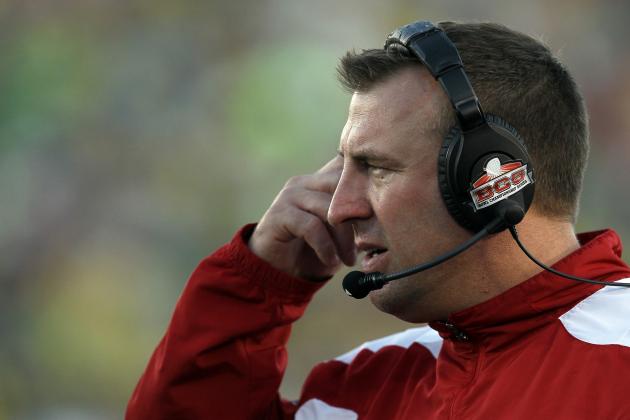 Stephen Dunn/Getty Images

Coaching Record: 68-24
Bowl Record: 2-4
Other Accomplishments as a Coach: Three Big Ten titles and 2006 Big Ten Coach of the Year
Bret Bielema was the coach of the Wisconsin Badgers for seven seasons, leading the team to a bowl game every year on the job. He has never had a losing season throughout his career and has led the Badgers to three straight Rose Bowls.
He actually began his coaching career with 17 victories in 18 games, which is the second highest winning percentage to start in Big Ten history. Bielema has quietly become one of the more accomplished head coaches over the last few seasons and probably didn't get enough respect for what he was able to do with Wisconsin.
Bielema has also helped produce many NFL players recently, including Russell Wilson and J.J. Watt.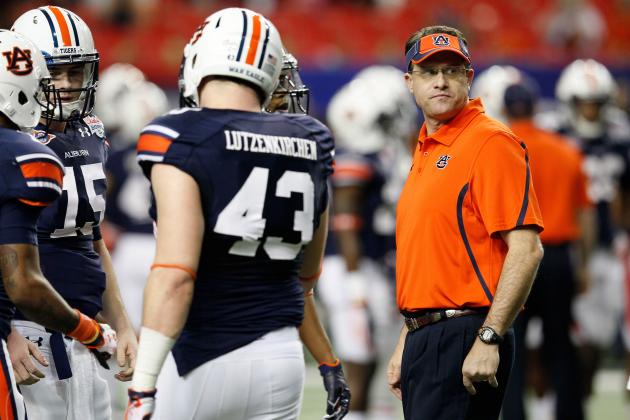 Kevin C. Cox/Getty Images

You can expect the offensive production for the Auburn Tigers to dramatically increase. I guarantee that you won't see next year's squad rank 114th in the country in scoring offense and 116th in passing yards.
Quarterback Kiehl Frazier will also have a legitimate chance to succeed with an offensive genius running the show and being able to use his athletic ability in a no-huddle offense. We are talking about a coach that has broken records nearly every place he has gone and was the brain behind the 2010 national championship squad that was led by Cam Newton.
He knows what it takes to succeed on the offensive side of the ball and always finds the best ways to put his players in a position to thrive. His track record on offense will help recruiting, as high school stars will be aware of Malzahn's ability to turn quality athletes into superstars.
Malzahn and his resume speak for itself, and it shouldn't be any different with him calling the shots this time in Auburn.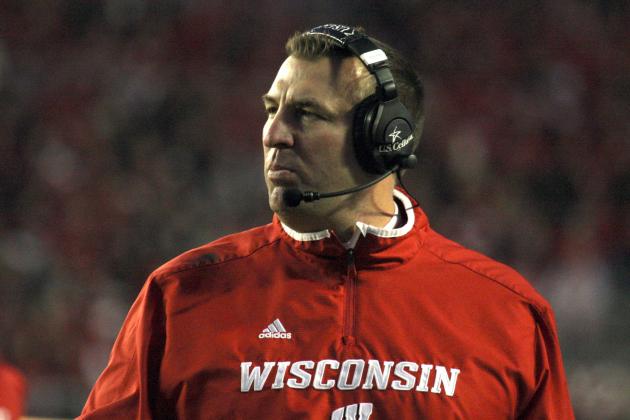 Mary Langenfeld-USA TODAY Sports

Bret Bielema should succeed at Arkansas because he ran a similar style of team that most clubs in the SEC are used to seeing. He wants that power offense to lead the way to victory. He recruits elite offensive linemen, quality running backs and really only throws the ball when he feels the need to keep the defense honest.
Bielema wants to play a smash-mouth style of football and that has proved to work in this conference. However, I do have some concerns with how well he will be able to recruit in Arkansas.
Will he be able to snag enough top players to help lead the Razorbacks to a conference title?
Wisconsin had a sub-par season back in 2012 as far as recruiting was concerned, and Arkansas isn't exactly a hotbed for elite talent.
Overall, Bielema has the right idea with big athletes and a power running game to wear down opposing defenses. The success should eventually come; it is just really a matter of finding enough great players to run his system.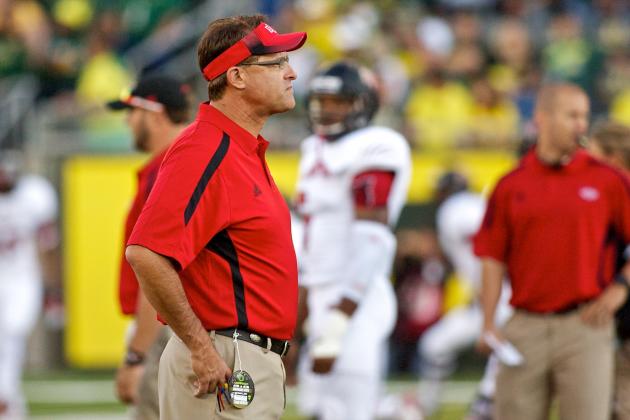 Craig Mitchelldyer/Getty Images

This is an easy question and the answer is Gus Malzahn at Auburn.
Why?
Well, Malzahn has experience in the SEC considering he is only one year removed from running the Tigers offense. He was also an offensive coordinator back in 2006 for the Arkansas Razorbacks. Unlike Malzahn, Bielema is walking into this job blind without a good idea of what he is working with and what it takes to succeed.
Malzahn also has the history of beating Nick Saban, as his Tigers were able to pull off that amazing second-half comeback against Alabama in 2010. Having the confidence of beating some of the elite coaches in this division provides the Auburn head coach with another clear advantage.
There is also the recruiting edge that should go to Malzahn; players believe in him because he has a track record of succeeding in this conference. Bielema was able to win in the Big Ten, but the SEC is a completely different ballgame.
You have to prove you can succeed in this conference before given respect. Not to mention, it is much easier to recruit in Auburn than it is at Arkansas.
While both should have successful careers, give me Malzahn at Auburn to find a way to beat Les Miles and Saban for the SEC West title first.