25 Players Who Get the Most out of the Least Amount of Talent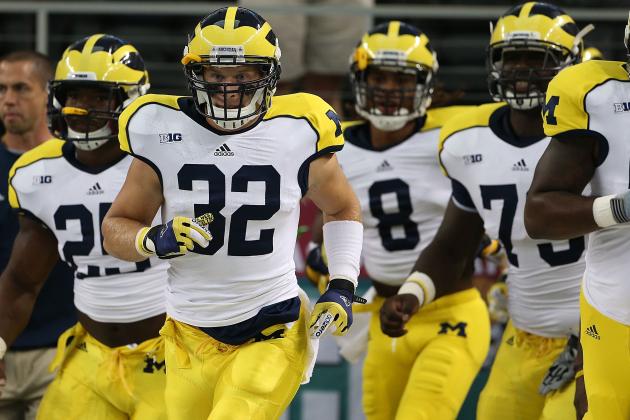 Leon Halip/Getty Images

Everybody knows about those highly touted players coming out of high school.
It is no secret that the four- and five-star players are very well-documented and talked about more than enough.
But, what about the little guys? There are also two-star recruits and under who have done way more with their so-called talent than anybody could have expected.
While some of them have turned into household names, others are serving a purpose on their respective teams and doing more than most imagined they would.
Here are 25 college football players who are getting the most out of the talent they have been born with.
Begin Slideshow

»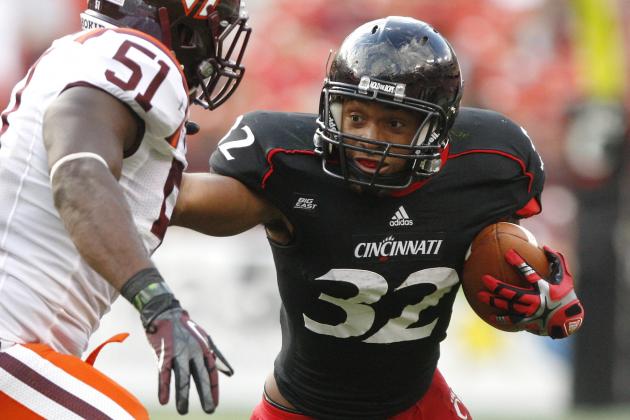 Jonathan Ernst/Getty Images

George Winn spent most of his career in the shadows of Isaiah Pead.
Finally in his fifth year in the program, Winn has been granted a chance to start and he has not disappointed.
The senior is not flashy and was not highly touted out of high school. He does not have breakaway speed, but is a very solid north and south runner.
Even though nobody wanted him out of high school, he has rushed for over 1,200 yards and 12 touchdowns on the season, best in the Big East.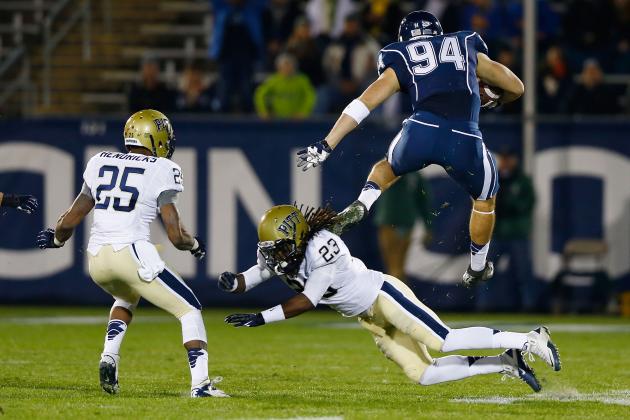 Jared Wickerham/Getty Images

Connecticut tight end Ryan Griffin loves to jump over people and is one of the most underrated players at his position in the entire country.
The senior finished the season with 29 receptions for 484 yards and six touchdowns. That completed a career with exactly 1,500 yards and 10 touchdowns.
Like most of the other players on the list, he was not highly recruited out of high school, but has been a force particularly the past two seasons for the Huskies.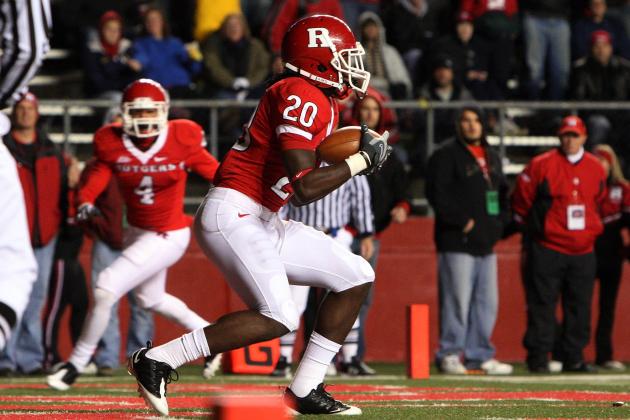 Jim McIsaac/Getty Images

When it comes to linebackers, Khaseem Greene is one of the best in all of college football.
Coming out of prep school, one of the only teams that wanted him was Rutgers. The Scarlet Knights are certainly glad he ended up there.
Greene is the half-brother of Pittsburgh running back Ray Graham. He has an amazing 126 tackles on the season along with 5.5 sacks and two picks.
Statistically speaking, he might be the best linebacker in the country.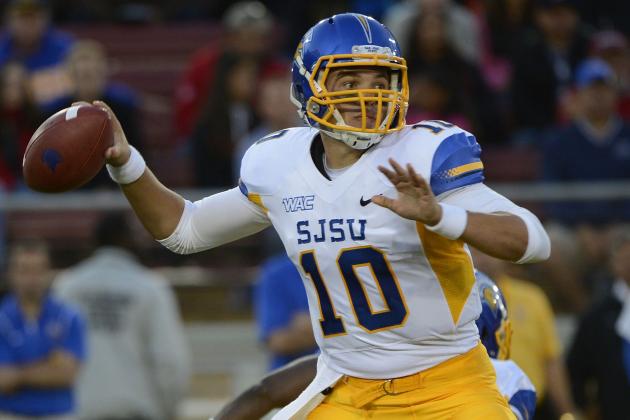 Thearon W. Henderson/Getty Images

David Fales has helped lead a San Jose State team to a 10-2 record and a national ranking to end the regular season.
He has passed for 3,798 yards with 31 touchdowns and nine interceptions.
The reason Fales ended up at San Jose State instead of a bigger name school is because he was not highly recruited out of high school.
After spending a year in Nevada behind Colin Kaepernick, he decided to move on to San Jose State and has certainly not disappointed.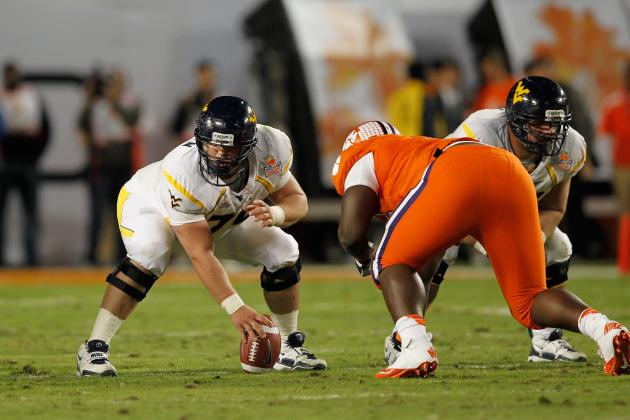 Streeter Lecka/Getty Images

Joe Madsen only had two major college offers. He chose West Virginia over Bowling Green and has definitely not disappointed.
He played guard in high school, but has moved to center and is one of the most complete players at his position in the Big 12.
Madsen is large for his position at 6'4" and 310 pounds. He has helped protect Geno Smith the past few seasons, and done an admirable job.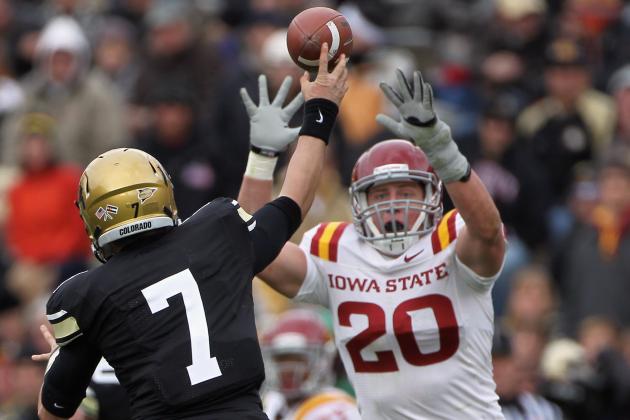 Doug Pensinger/Getty Images

Jake Knott is one of the best tacklers in all of college football. He is a menace running across the field and is not afraid to hit anybody.
He was only a two-star recruit out of high school without offers from many big-time schools.
Knott is one of the main reasons Iowa State has transformed into a bowl team each of the past two seasons.
The Cyclones will sorely miss him next year.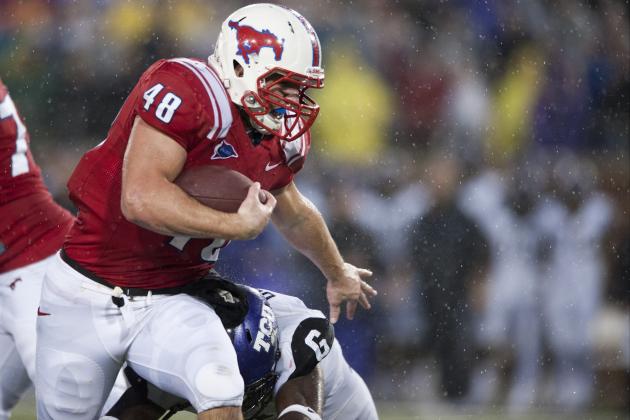 Cooper Neill/Getty Images

Zach Line has been a very solid running back for SMU the past few seasons.
In 2012 he has rushed for 1,207 yards with 12 touchdowns on 258 carries. The senior has rushed for over 4,100 yards in his career with 46 touchdowns.
When he came out of high school he was recruited more as a linebacker. His only FBS offer came from SMU and he has had a remarkable career for the Mustangs.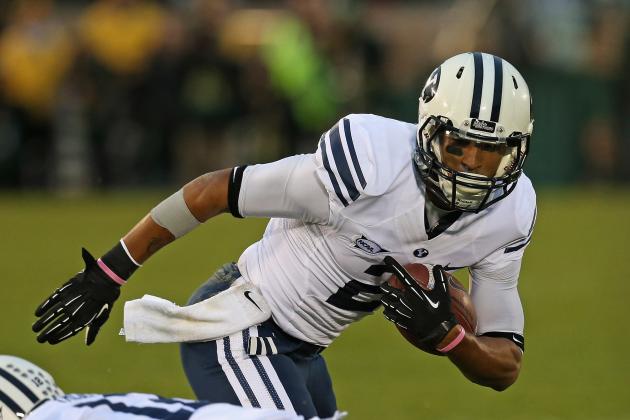 Jonathan Daniel/Getty Images

Cody Hoffman is another player who has had an amazing career when not much was expected of him coming into college.
The wide receiver is only a junior, but has already totaled 2,604 yards and 28 touchdowns in his career.
This season he has been particularly dynamic with 1,134 yards and 11 touchdowns on 90 receptions.
Pretty remarkable numbers for a player nobody wanted out of high school.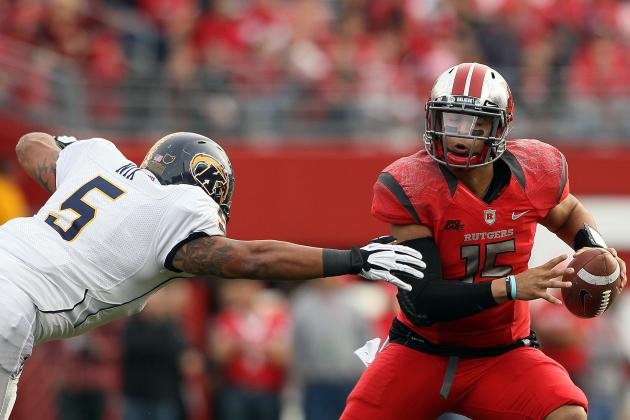 Alex Trautwig/Getty Images

Roosevelt Nix is a force in the middle for Kent State. He is one of the main reasons why the Golden Flashes have 11 wins on the year.
Nix is from the Columbus area, but slipped through the cracks and ended up with mostly MAC offers.
Part of the reason for that is his stature. He is only listed at 5'10". That is the main reason why he ended up at Kent State and it has definitely worked out for both involved parties.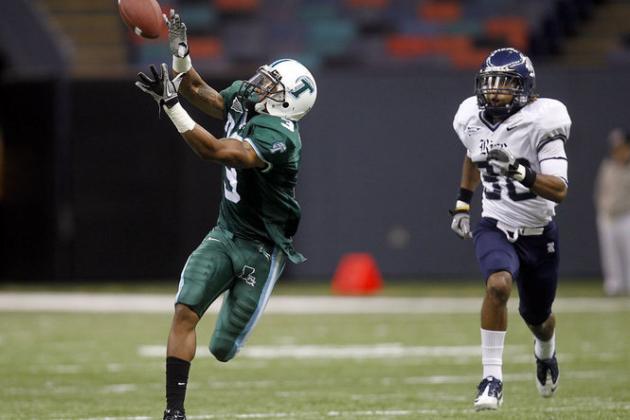 http://sfu2.wordpress.com/2011/08/21/tulane-green-wave-preview/
Ryan Grant might not be a household name, but the Tulane receiver totaled 1,149 yards with six touchdowns on 76 receptions.
Those are not bad numbers for a guy playing on an awful team that only managed two wins all season long.
He had seven games over 105 yards and eight games over 90 yards. This guy has gotten a lot out of his talent and Tulane has benefited from that.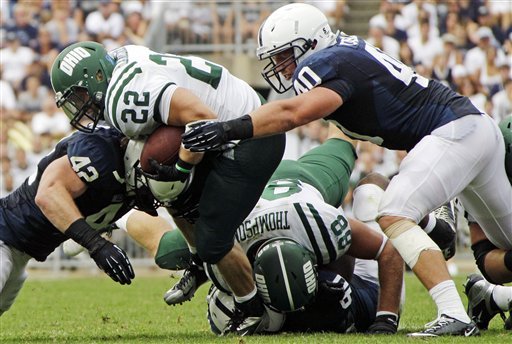 http://collegefootball.ap.org/content/beau-blankenship-michael-mauti-glenn-carson
Beau Blankenship has had a remarkable season for Ohio. He already has 1,500 yards on 293 carries with 11 touchdowns.
He has gone over 100 yards in eight games and has been the most consistent performer on the Bobcats.
Blankenship began his career at Iowa State, but transferred to Ohio where he has fit right in.
He has been one of the keys to the Bobcats success this year.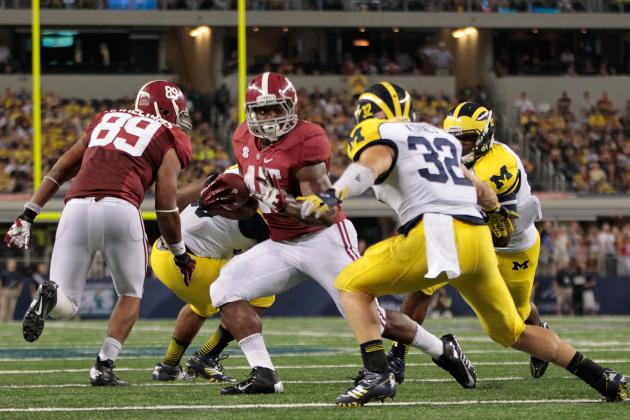 Leon Halip/Getty Images

Jordan Kovacs is a senior safety for Michigan who can do a little bit of everything.
He has been a starter for the better part of three seasons despite coming into the university as a walk-on.
After redshirting in 2008, he became a second-team freshman All-American in 2009 as a walk-on. That garnered national attention and then earned him a scholarship for his sophomore season.
Truly one of the best stories in college football over the past few years.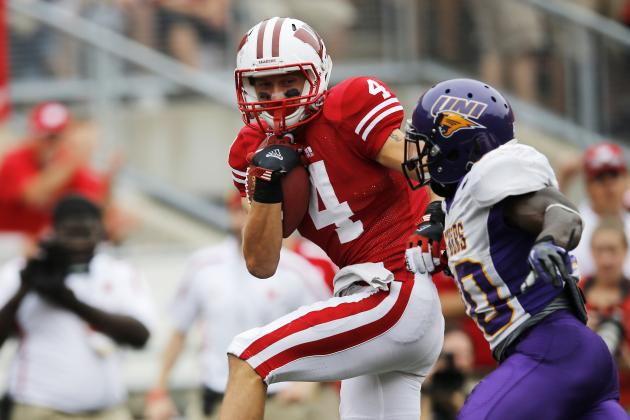 Tom Lynn/Getty Images

Even though junior Jared Abbrederis has not had the type of season he did last year, that is due in large part to the struggles from the quarterback position.
He still has caught 46 passes for 793 yards and five touchdowns.
Even with decent size, he was not a big-time recruit out of high school and ended up in Madison.
Next season expect even bigger things from Abbrederis and Wisconsin.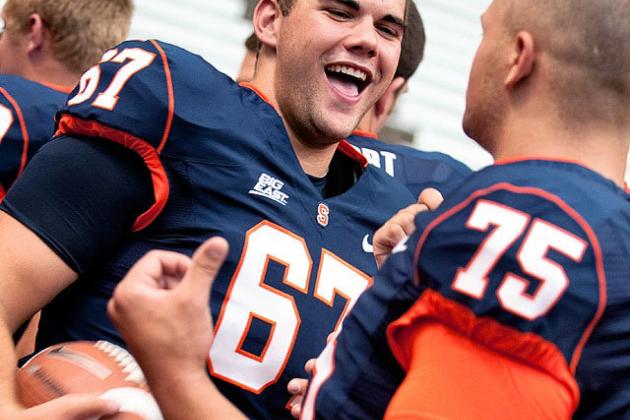 http://blog.syracuse.com/orangefootball/2011/08/syracuse_orange_football_links_3.html
Justin Pugh is a big boy. The 6'6", 292-pound offensive tackle was not a big-time recruit out of high school, but has shaped into a very solid performer.
Pugh is one of the more underrated players in the Big East.
He did an excellent job all season protecting star quarterback Ryan Nassib. Certainly one of the more under-appreciated offensive lineman in the conference.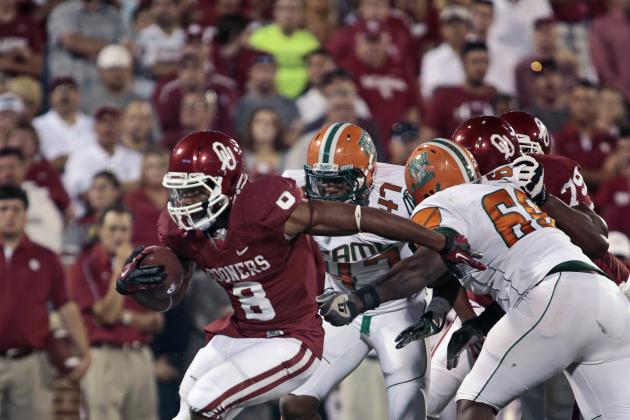 Brett Deering/Getty Images

Oklahoma running back Dominique Whaley became a household name when he arrived on campus in Norman.
That does not necessarily mean he was a highly touted can't-miss recruit. The case was just the opposite as it turns out.
Injuries have hindered Whaley for the better part of his career, but when healthy like the beginning of last season, he proved he is one of the best in the Big 12.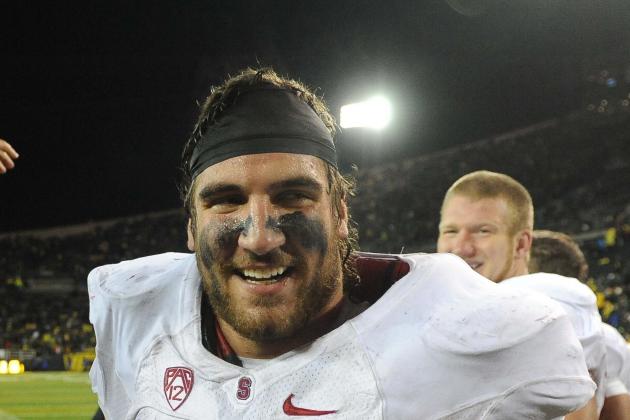 Steve Dykes/Getty Images

There are not many defenses that are more talented than that of Stanford, and one of the men who is at the center of that is defensive end Ben Gardner.
Gardner was only a two-star recruit from Wisconsin, with Stanford being his only major offer.
He emerged this season along the line after having a solid year in 2011. Gardner was an anchor along a front-seven that was one of the best in the country.
Clearly a high-motor guy who has gotten plenty out of his talent.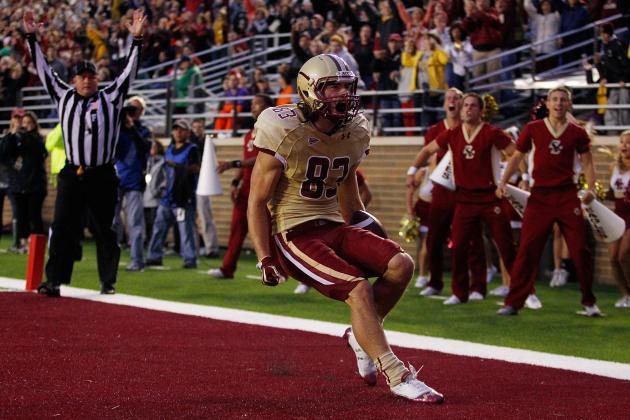 Jared Wickerham/Getty Images

Alex Amidon starred this season on a Boston College team that was one of the worst in the country.
He caught 78 passes for 1,210 yards and seven scores. Not a bad year considering just how bad his team was.
Amidon is only a junior and improved dramatically this season after only totaling 220 yards as a sophomore.
Only a few FBS schools wanted him out of high school, and he is showing right now others should not have passed him up.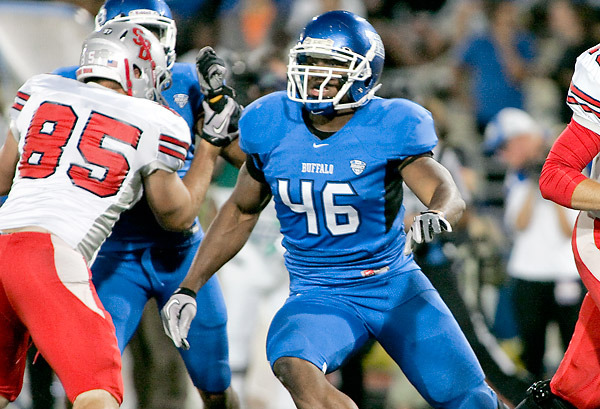 http://www.buffalobulls.com/sports/fball/2012-13/releases/20120712683j38
There are always linebackers that slip through the cracks, and a few years ago, Mack was one of them.
He is without question one of the hardest workers in college football, and has a motor that simply does not stop.
Mack had 20.5 tackles for loss in 2011 and followed that up with another solid 2012 campaign that featured seven sacks and five double-digit tackle games.
Wonder why nobody wanted him out of high school.
William Mancebo/Getty Images

For some reason, nobody wanted this dual-threat quarterback out of high school.
The Washington State Cougars are glad they ended up with him.
During his senior season, Tuel threw for only 2,087 yards with eight touchdowns and eight picks. He missed a few games and was on one of the worst teams in the entire country.
While he fared better in other seasons, this kid still got a lot out of his talent.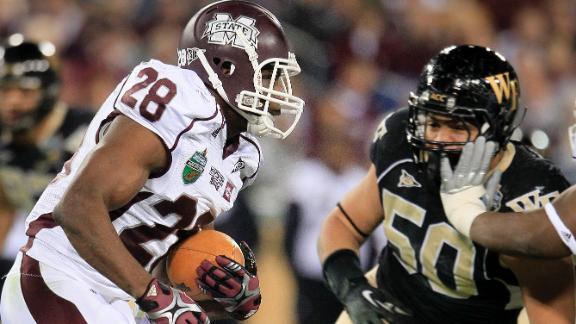 http://www.wakeforestsports.com/sports/m-footbl/mtt/whitlock_nikita00.html
Nikita Whitlock not only has an interesting name, but some talent to go along with it.
He is another two-star recruit that had an offer from Wake Forest and SMU. He has come on big time during his junior season in 2012.
Whitlock only finished the season with three sacks, but was a space eater along the defensive line. He played nose tackle for the Demon Deacons and excelled in that role.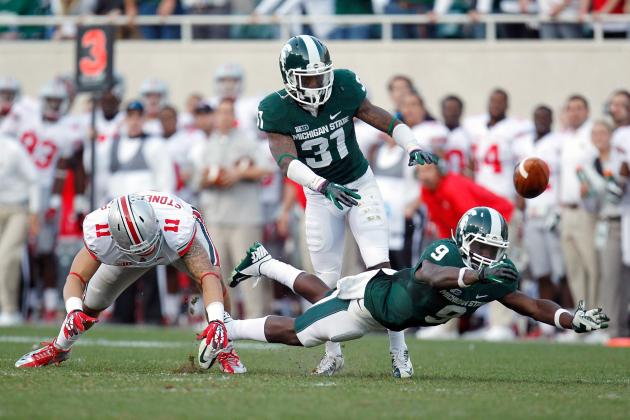 Gregory Shamus/Getty Images

This cornerback almost did not end up at Michigan State, but head coach Mark Dantonio and the Spartans are very glad he did.
Dennard has turned into a very solid cover corner, despite only getting offers from Utah State and Middle Tennessee out of high school before Michigan State gave him an offer late.
He has three interceptions on the season and as a junior, he should be even better in 2013.
Clearly this was a great last-minute find for Michigan State.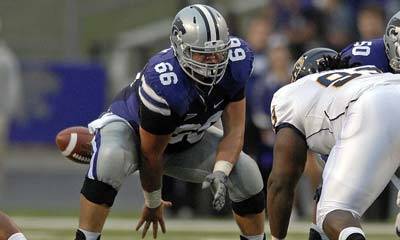 http://www.big12sports.com/ViewArticle.dbml?DB_OEM_ID=10410&ATCLID=205329187
The Kansas State offense is led by quarterback Collin Klein, but games are won in the trenches.
Center B.J. Finney is helping the Wildcats do just that. The former walk-on has developed into a stud.
He was a freshman All-American last season, as well as an honorable mention all-Big 12 selection. He is only going to improve over the next two years.
Look out for this kid in 2013 and beyond.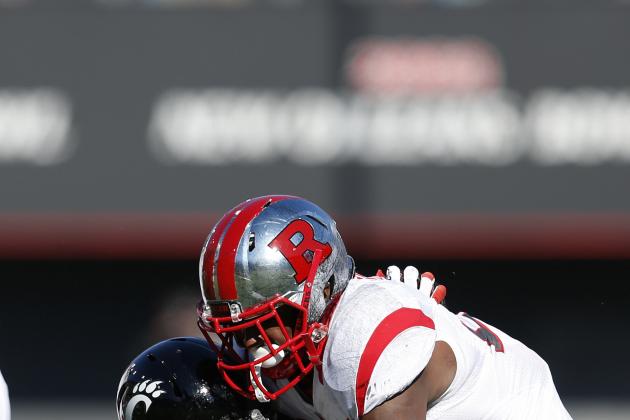 Joe Robbins/Getty Images

Cincinnati linebacker Greg Blair has just been granted a sixth year of eligibility and that is very good news for his team.
He has emerged this year as a tackling machine with 122 on the season. He also has two interceptions and 2.5 sacks.
His older brother DeJuan Blair plays for the San Antonio Spurs, so there are certainly good genes there.
He has been the anchor on one of the best statistical defenses in the country this season.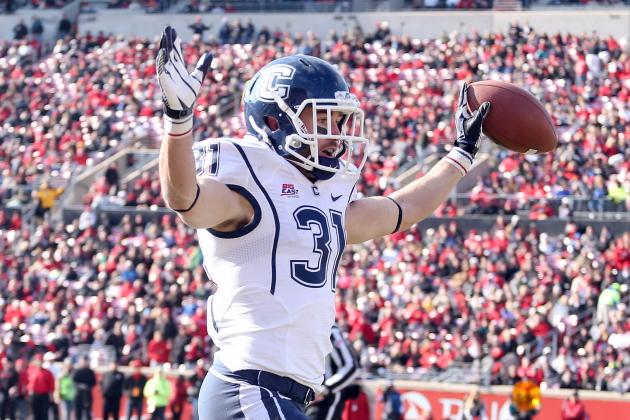 Andy Lyons/Getty Images

Nick Williams was a little too small and not quite fast enough coming out of high school, but he has made the most of his talent so far in his career.
He might fit the category more than anybody else on this list.
The wide receiver caught 30 passes this season for 334 yards, but he is also an explosive punt returner.
Williams is a senior and has progressed during his four years in Hartford. Nobody has done more with less than Williams.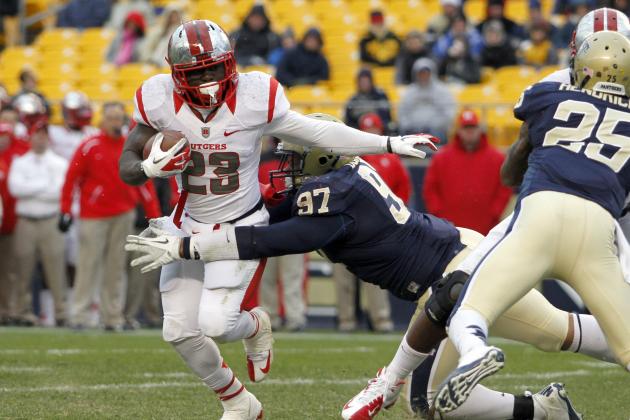 Justin K. Aller/Getty Images

If not for an injury, Jawan Jamison might have led the Big East in rushing yards. Instead he finished second with 1,054 yards and four touchdowns on 242 carries.
The junior has turned into a very solid running back, despite his very small stature.
He was a little bit more highly touted than a lot of these players coming out of high school. But still, nobody could have imagined he would develop like this.
Jamison was a key to Rutgers success this season.