Pac-12 Football: Winners and Losers in the Pac-12 Bowl Games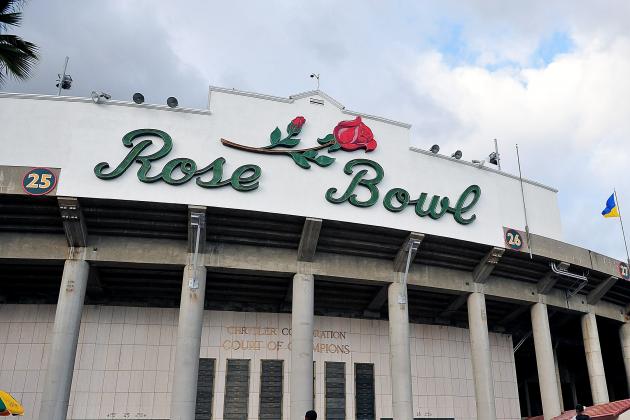 Gary A. Vasquez-USA TODAY Sports

Pac-12 fans had to wait awhile to see where eight Pac-12 teams would be playing during December and January. After much speculation and conjecture, the results are in, and while some fanbases will be happy, others will be fuming.
We run down each bowl (by starting date) where a Pac-12 team is playing and whether or not it came out a winner or loser in its respective bowl.
Begin Slideshow

»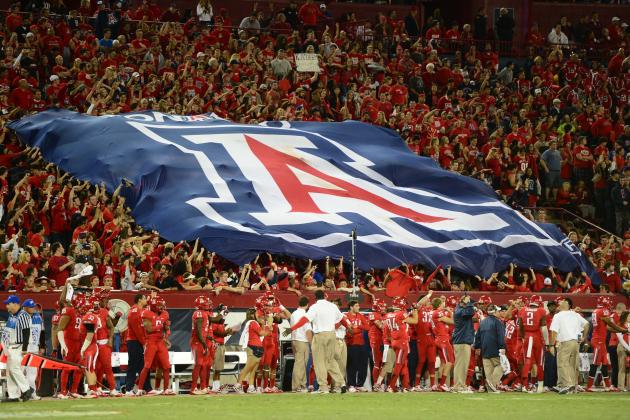 Mark J. Rebilas-USA TODAY Sports

The Arizona Wildcats (7-5, 4-5) get to kick off the bowl season with the Nevada Wolfpack (7-5, 4-5) in the Gildan New Mexico Bowl on December 15.
It's not ideal to be in an early bowl—and certainly not the first bowl of the season—but having a losing conference record, a new coach and still being bowl eligible should be considered when evaluating Arizona's bowl.
Perspective: The Wildcats didn't go bowling last year and have gone to a total of five bowls since 1997.
The Nevada Wolfpack are an exciting team, and this will be an entertaining shootout.
Verdict: Winner
James Snook-USA TODAY Sports

Had the Washington Huskies (7-5, 5-4) beaten the Washington State Cougars in the Apple Cup, they'd be going to a higher-tiered bowl.
But ask the fans if they're upset they're going to the Maaco Las Vegas Bowl on December 22. Trust me; they aren't.
Even better, the Huskies are playing Boise State, the still-darling of college football. Sure, the Broncos aren't the same team of past years, but it's still Boise State, and this should be an entertaining game for the fans.
Washington fans can have fun in Vegas casinos, get their holiday shopping done at the local outlet malls and be back in Seattle for the holidays.
Verdict: Winner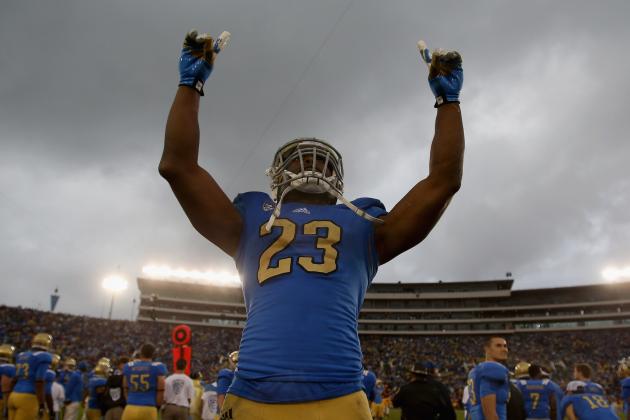 Jeff Gross/Getty Images

This year, the UCLA Bruins beat their cross-town rivals USC and didn't back in to the Pac-12 championship. So far, so good.
Instead of trucking up north for the Kraft Fight Hunger Bowl, the Bruin fans will be heading down south to the Holiday Bowl in San Diego on December 27 to face the Baylor Bears.
The city of San Diego loses out on having a "local" team play in the bowl because a lot of UCLA fans will drive down to San Diego, watch the game and then leave when it's over. But they will show up, and Qualcomm Stadium should be fairly full.
For UCLA fans, this is a huge bonus in a down economy: For about $300, two fans can root on their team, eat, drink and be merry.
Verdict: Winner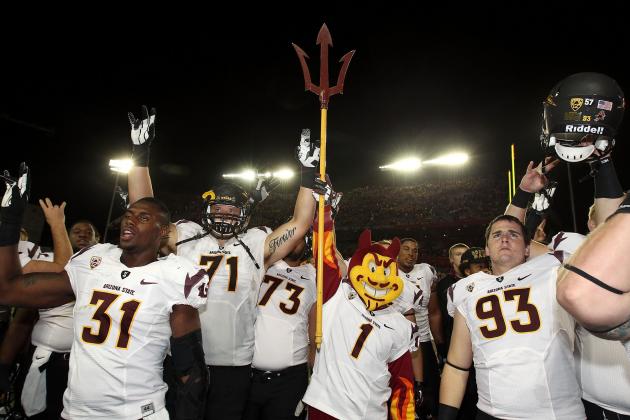 Christian Petersen/Getty Images

The Arizona State Sun Devils (7-5, 5-4) were chosen to play in the Kraft Fight Hunger Bowl, and I'm pretty sure their fans were hoping for a Maaco Las Vegas Bowl invite. Las Vegas is just more fun than San Francisco in terms of value for the buck.
Make no mistake, San Francisco is a beautiful place to visit and offers a lot of things to do, but it can't beat the Vegas nightlife nor can it go easy on your wallet. It's an expensive place to vacation, and you just can't get around that.
The Sun Devils' opponent is Navy, and that doesn't help the situation—we love our service academies, and Pac-12 teams don't often get a chance to play those teams, but this Navy team (7-4) lost to Troy earlier this year.
Verdict: Loser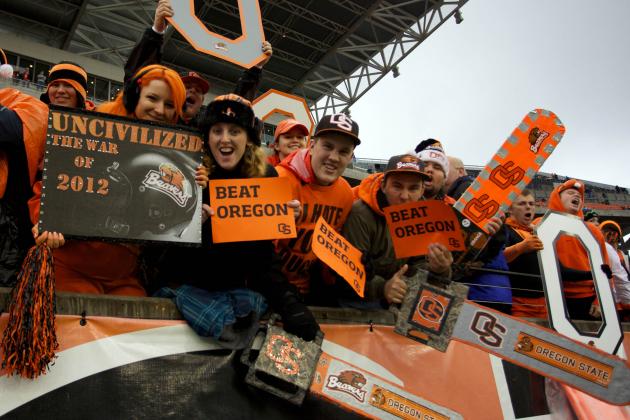 Scott Olmos-USA TODAY Sports

The Oregon State Beavers (9-3, 6-3) were the big surprise team in the Pac-12. With only three losses, Oregon State gets the nod to go to the Alamo Bowl in San Antonio, TX on December 29 and play against the Texas Longhorns.
The bowl will be an orange-out, no doubt.
San Antonio is a treat for first-time visitors—the people are warm, the food is fantastic and The San Antonio Riverwalk and The Alamo are must-see attractions.
Beaver fans will get a taste of big-boy football when they co-mingle with Longhorn fans, but they'll come away with great memories.
Verdict: Winner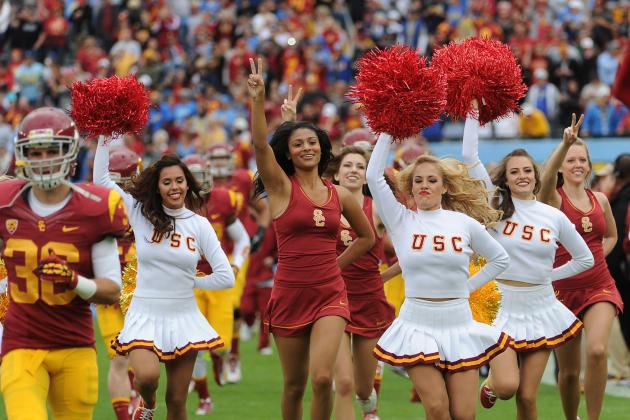 Jayne Kamin-Oncea-USA TODAY Sports

Welp.
The preseason No. 1 ranked USC Trojans (7-5, 5-4) dropped four of its last five games—two of those losses came against rivals Notre Dame and UCLA—and have accepted an invite to play in the Sun Bowl on December 31.
Instead of making vacations plans for Miami, or even settling for Pasadena in early January, the Trojans are celebrating New Year's Eve in El Paso, Texas (more on that in a separate article).
No disrespect to El Paso—and by the way, Sun Bowl Stadium is situated beautifully against the area's mountains—but this is a complete disaster for USC because the team it is pitted against is Georgia Tech (6-7, 5-3). Note: Georgia Tech had to get an NCAA waiver to play in a bowl.
It's going to be pretty hard for Trojan fans to be pumped up spending New Year's Eve in El Paso.
Verdict: Loser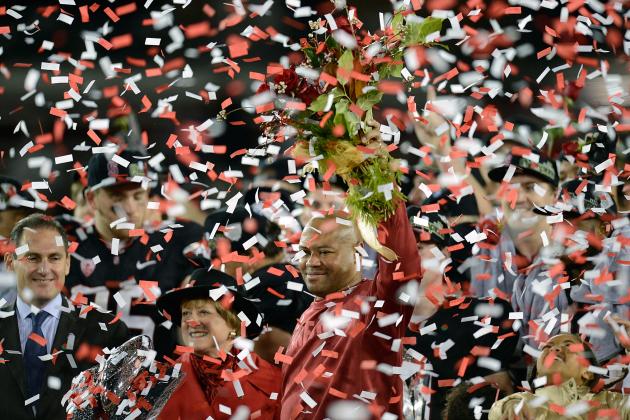 Thearon W. Henderson/Getty Images

The ultimate goal of all Pac-12 teams is to play in the Rose Bowl game, and No. 6 Stanford (11-2, 8-1) should be pretty happy it's playing on January 1 in Pasadena in the "Granddaddy of them All."
Stanford's opponent is Wisconsin (8-5,4-4), and while that appears to be somewhat of a letdown, let us not forget that the Badgers scored 62 points on Indiana and 70 points on Nebraska.
The Rose Bowl will be a sea of red since both teams' colors are cardinal red and white, and that bodes well for the Stanford Cardinal—Stanford fans don't travel very well, but the team will feel like it's playing a home game since it'll be hard to distinguish between the red-clad fans in the stadium.
Stanford hasn't played in the Rose Bowl game since January 1, 2000.
Verdict: Winner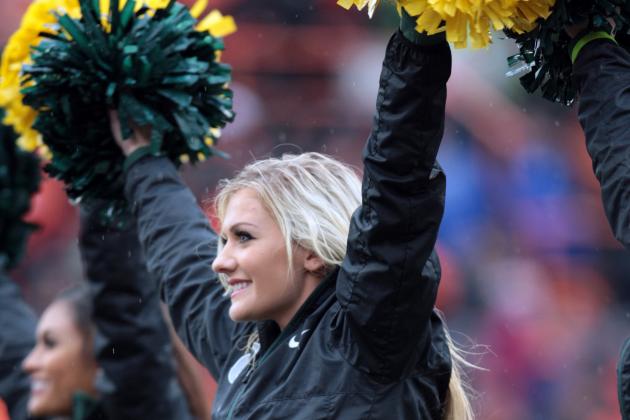 Scott Olmos-USA TODAY Sports

Let's review the No. 4 Oregon Ducks' situation.
The Ducks went 11-1 overall, 8-1 in the Pac-12, and never made it to the Pac-12 Championship as the North Division's champion, but Oregon will be playing the Big 12 champion and No. 5 Kansas State Wildcats in the Fiesta Bowl on January 3.
Instead of spending January in cold and rainy Eugene, Ducks fans will be basking in sunny Glendale, Arizona and playing in one of the best BCS matchups.
Verdict: Winner