College Football Recruiting 2013: Power Ranking the 10 Best 5-Star Recruits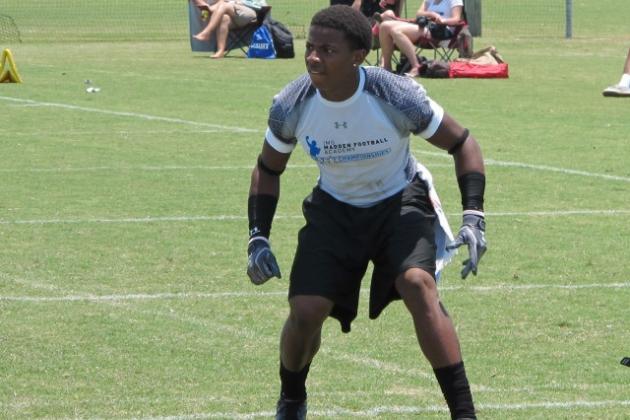 247Sports.com
In recruiting, the first thing that we, as fans, look for is this: who are the five-star prospects? We want to know who the very best prospects are and how many of them your favorite program is getting.
2013 has a solid number of true five-star recruits. Today, we're going to focus on them.
For this read, let's rank the 10 very best five-star prospects. This is the elite group of prospects that have the makings and skill set to have long careers. These prospects are the 10 best players in the country and should be college stars very soon.
Begin Slideshow

»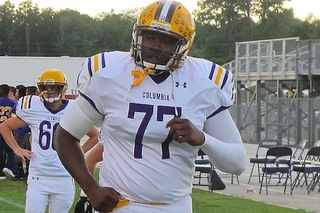 247Sports.com
Tunsil is a 6'6", 295 pound OL prospect who should have more than enough in his arsenal to play LT in college. He's a rare athlete for his size and moves around very easily.
From Florida, Tunsil shows great agility and natural knee bend. He can shadow rushers with good set quickness, slides and mirrors in space well and can recover and adjust to protect the passer.
As a run blocker, Tunsil is not a mauler. His athleticism allows him to get his hat on defenders at the first and second levels very quickly.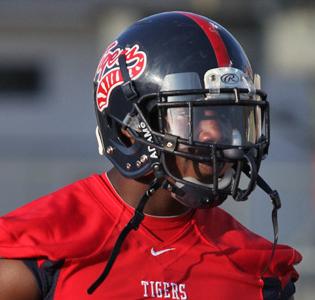 247Sports.com
A Dixie State product, Conner should develop into an All-SEC safety. He stands 6'2", 202 pounds and is a very good athlete.
Conner has very good instincts and squeezes around the box vs. the run very well. He locates the ball quickly and can deliver some force at the point of attack.
Thanks to very good play speed and a sharp burst, Conner plays with good range, can get off the hashes and has good ball skills.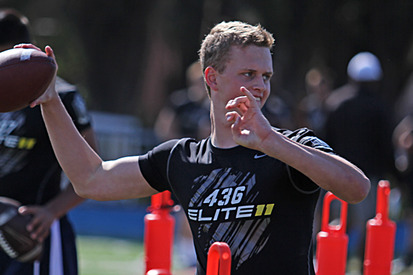 247Sports.com
Browne is a USC pledge and could be the next star QB for the Trojans. He stands 6'5", 215 pounds and hails from Washington.
Browne is one of the smartest signal callers we've seen in the past few recruiting classes. He shows a great understanding of reading coverages, front seven alignments and adjusts well after the snap.
With his super-quick release, solid arm strength, poise, accuracy and leadership skills, Browne is the top QB in the country this year.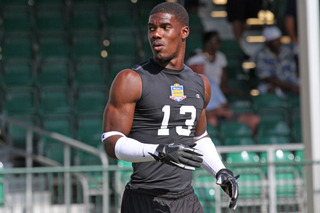 247Sports.com
Thomas is from Miami and goes 6'3", 210 pounds. He shows great physical frame potential and is a scheme-versatile prospect.
He fits in both a 4-3 defense and a 3-4 look as an OLB. Thomas has great instincts, range, speed and athletic ability. He attacks the ball quickly and can not be outflanked.
Thomas is more of a pass rusher, showing a quick first step, bending ability and burst. He could play OLB on the first two downs and move to DE in passing situations.
247Sports.com
Cravens is from Southern California and is committed to, well, Southern California. He's a 6'1" safety, weighs close to 210 pounds and is athletically gifted.
An incredibly instinctive player, Cravens fits best as a roaming SS type that enforces in the box while also defending against the pass. He shows good play speed, closing quickness, ball location skills and hands.
Cravens has a chance to make an immediate impact at USC.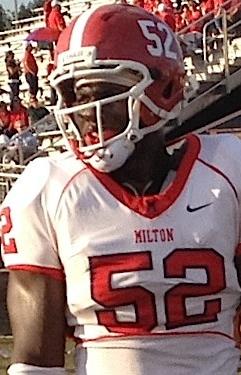 247Sports.com
A Peach State prospect, Lawson is a 6'2", 252 pound DE who has excellent talent.
He's a monster on the edges due to an alarming burst at the snap, good strength at the point of attack, pocket-bending ability and closing quickness.
Some may get turned off because he's not the tallest DE in the world, but this is a great football player. Lawson can also play some OLB in a 3-4 and also could play a little 4-3 DT later in his career.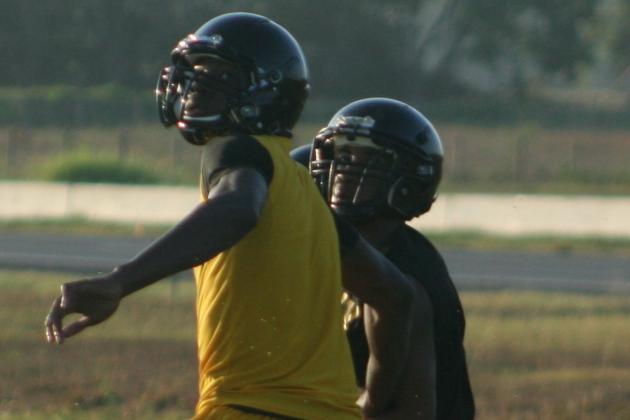 247Sports.com
At 6'5", 230 pounds Seals-Jones looks like a man among boys. His size is impressive and I think he'll only get bigger, which is why TE may be where he ends up.
Seals-Jones is a thoroughbred on the field, possessing good build-up speed, subtle quickness, a large catch radius and leaping ability. He uncovers himself well, has the strength to muscle up on defenders and will be a beast in the red zone.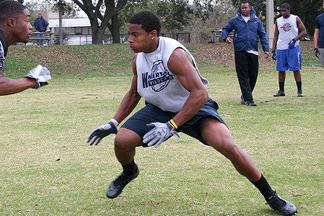 247Sports.com
This is a very special corner prospect who is ready to play for Florida right now. Hargreaves is from Tampa and stands 5'11", 185 pounds.
Aside from having blessed athletic tools, Hargreaves has remarkable instincts, awareness, technique and vision. He's a heady player that can man-up on a receiver, slow play a route in off-man or play with range in zone coverage.
I'd be surprised if Hargreaves didn't become a standout for the Gators.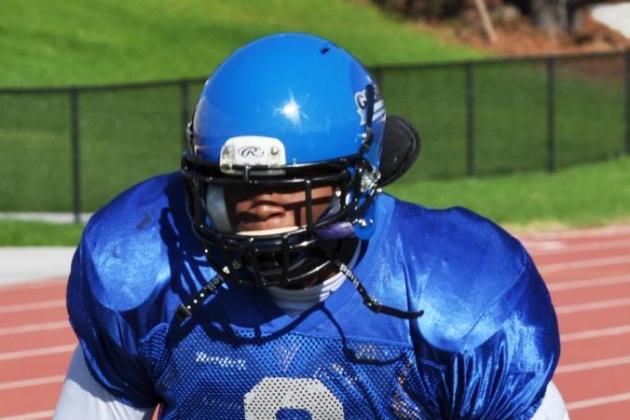 247Sports.com
Foster seems to have lost a bit of weight this year and plays faster these days. He's a 6'2", 242 pound 'backer with rare gifts.
Foster is a great athlete, hits like a truck and shows incredible instincts. He's quick to read, diagnose, process information and attack plays. Foster plays with great speed, range, toughness and strength.
He sheds violently versus blockers and can thump as well as anyone in the country.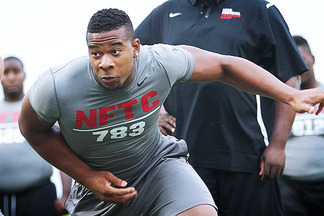 247Sports.com
Nkemdiche is the top prospect on everyone's boards this year. He's a big 6'5", 265 pound DE with war-daddy tenacity, power and strength.
Nkemdiche isn't just a big and strong stationary guy. He also displays great athletic ability, speed, quickness and change of direction skills. He can stack blocks with heavy hands at the point of attack, toss to shed and make stops against the run.
As a pass rusher, he bursts off the edge, converts speed to power with ease and can walk back an OT or bend around him to finish on the passer.
Edwin Weathersby is the College Football Recruiting Analyst for Bleacher Report. He has worked in scouting/player personnel departments for three professional football teams, including the New York Giants, Cleveland Browns and the Las Vegas Gladiators of the Arena League. He spent a year evaluating prep prospects and writing specific recruiting and scouting content articles for Student Sports Football (formerly ESPN Rise-HS). A syndicated scout and writer, he's also contributed to WeAreSC.com, GatorBait.net and Diamonds in the Rough Inc., a College Football and NFL Draft magazine.