Nebraska Football: What Proposed Big Ten Expansion Means for the Huskers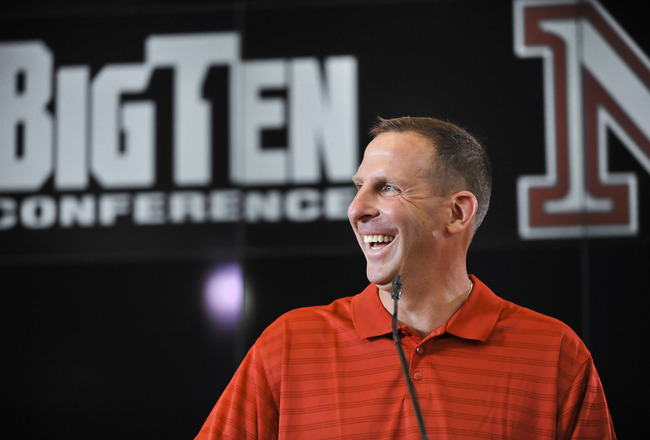 Eric Francis/Getty Images
In case you missed it, during the second half of Nebraska dispatching Minnesota, word started coming across the Twitter wire that the Big Ten was in "serious discussions" to add Maryland and Rutgers to the conference. According to Kristian Dyer of Yahoo Sports, an announcement of conference expansion could come as soon as Monday.
There's plenty of reasons why the conference would want to expand into Maryland and New York, primarily expanding the base of subscribers for the Big Ten Network and positioning itself for the re-negotiation of television rights in 2017. Some, like Yahoo's Dan Wetzel, are skeptical of the wisdom of such an expansion.
But what would the expansion of the Big Ten to 14 teams mean for Nebraska?
Bigger Recruiting Base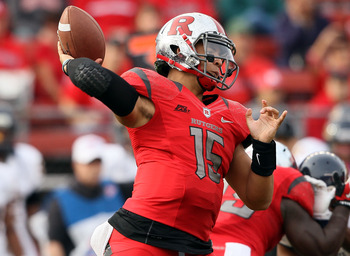 Alex Trautwig/Getty Images
One of the most substantial and immediate effects Nebraska would feel from the addition of Rutgers and Maryland would be the additional opportunities for recruiting on the East Coast. By adding Maryland and Rutgers, Nebraska would be able to pitch prospects from New York, New Jersey, Pennsylvania, Maryland, Virginia and other areas of the northeast that families of the prospects would still be able to see their loved one either in person or on the Big Ten Network.
How big a difference could that make? Well, if you look at the ESPN 150 college recruits for 2013, you will find that 23 of those recruits come from areas within the geographic range of the Big Ten's potential new additions. The addition of Maryland and Rutgers could open doors for Nebraska to top-flight athletes that would not have been available without the addition of those schools.
Bigger Television Deal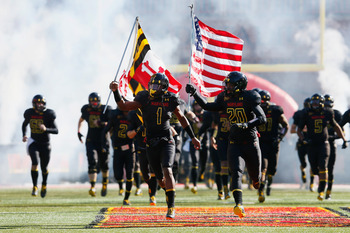 Rob Carr/Getty Images
For the conference, the expansion ultimately comes down to money. But, assuming Jim Delany and the Big Ten powers-that-be are gambling correctly, the increase in revenue from adding Maryland and Rutgers would have a knock-on effect for Nebraska. If the Big Ten's revenues go up, then Nebraska's revenues from the B1G will go up. And that will help Nebraska fund facilities and other infrastructure costs that will put NU in position to compete for top-flight recruits nationally.
A second round of conference realignment, coupled with the structure of the new four-team playoff in college football, will only widen the divide between the haves and the have-nots in the sport. Debate the ethics of it all you want, but the changes are coming, and for Nebraska, it's much better to be on the haves side of the fence when they do.
Increased Travel Costs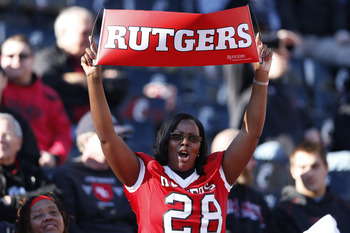 Joe Robbins/Getty Images
The addition of Maryland and Rutgers had better be bringing in some additional dollars to the Big Ten, because adding those schools is going to take quite a bite out of Nebraska's travel budget. Nebraska was already prepared to be flying non-revenue sport athletes more frequently with the move from the Big 12 to the Big Ten. Now, those flights could get longer as College Park, MD and Piscataway, NJ, become destinations for softball and men's golf.
Fewer Home Games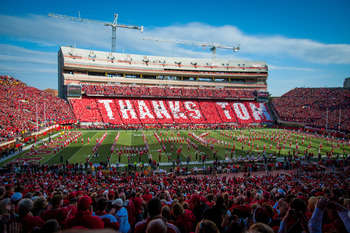 Eric Francis/Getty Images
This one isn't a given, but it seems awfully likely. Prior to the rumored expansion, the Big Ten was looking at going from an eight-game conference schedule to a nine-game schedule. If the Big Ten increases to 14 teams, adding an extra conference game seems almost certain to happen. The SEC increased to 14 teams this season, and already the pressure is mounting on to expand its schedule to nine games.
If that happens, schools will be left with only three non-conference games to schedule. Unless schools like Nebraska are willing to schedule all three non-conference game as home games, thus limiting the high-quality opponents NU would face in the non-conference season, then the likelihood increases that Nebraska would have a season with only six home games.
That's a big deal for the university, which relies on game-day revenue to help fund not only the football program, but the entire athletic department. And it's also a big deal to Lincoln-area restaurants, bars, hotels and stores who enjoy the Children of the Corn invading the city on home football Saturdays.
Diluted Power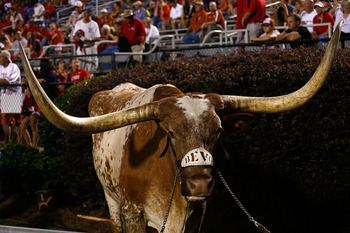 Scott Halleran/Getty Images
Given how consensus-oriented the Big Ten is, this issue may be less problematic than in other leagues. But particularly given Nebraska's experience with the Big 12, any time the school's voting power drops from 1/12 to 1/14, there is cause for concern.
This concern could be heightened given the difference in culture between the current Big Ten and the potential new additions. Penn State and Nebraska, the two newcomers in the league, are both public and Midwestern schools. Maryland and Rutgers, on the other hand, are thoroughly East Coast institutions with different priorities and mindsets.
Again, given how consensus-oriented the Big Ten governs itself, the addition of Maryland and Rutgers should not cause significant waves within the conference. But the potential for trouble remains, particularly when Jim Delany finally retires.
Snazzier Uniforms Coming to Town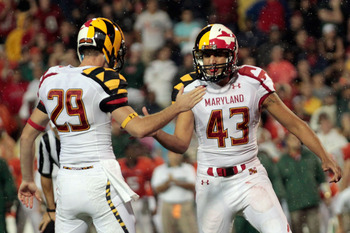 Rob Carr/Getty Images
I've been outed as a logo nerd before, so this probably shouldn't surprise anyone. But I've been a big fan of how Maryland and Rutgers have alternated their look in the last few years. I was in the minority of fans who loved Maryland's original pride uniform that threatened to break Twitter when it was unveiled. I like how Maryland has embraced its role as Oregon of the East with its multiple uniform combinations. And I really love Rutgers' new "shining knight" look adopted this season.
With the addition of the "Unrivaled" series by adidas, suggesting more alternate uniforms for adidas schools like Michigan, Wisconsin, and Nebraska, bringing in Maryland and Rutgers has the potential to make the Big Ten a very interesting conference to look at even before the ball is kicked off.
If you'd like to contact Patrick to schedule an interview, provide feedback or get advice on which type of chocolate goes best with fresh fruit (spoiler alert: dark), then send an e-mail to patrickrunge@gmail.com.
Or, you could always...Follow @patrickrunge.
Keep Reading

Nebraska Huskers Football: Like this team?