Power Ranking the 1-Loss Teams by 'Best Loss'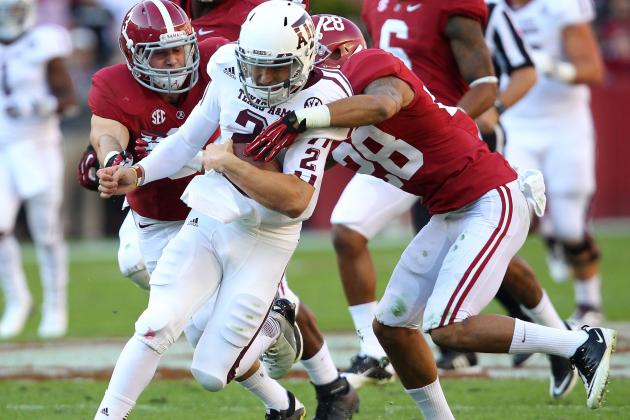 Mike Zarrilli/Getty Images

With only one remaining unbeaten college football team eligible to receive a BCS berth this season, we've come to the inevitable chaos that surrounds selecting the best "one-loss" team to play for a BCS National Championship.
The SEC fanatics will undoubtedly harp on their "murderers' row" schedule—a thickheaded argument coming on the heels of a single week that included games against Wofford, Sam Houston State, Jacksonville State, Western Carolina and Georgia Southern.
But does the SEC sport the best one-loss team?
With a fresh batch of late-season BCS rankings, we'll jump into the fray of picking the best one-loss team to theoretically take on unbeaten Notre Dame in the BCS title game.
But rather than looking at the team itself, we thought we'd judge the teams by the "quality" of that one blemish on the books.
The result is our power rankings of the one-loss teams by "best loss."
Begin Slideshow

»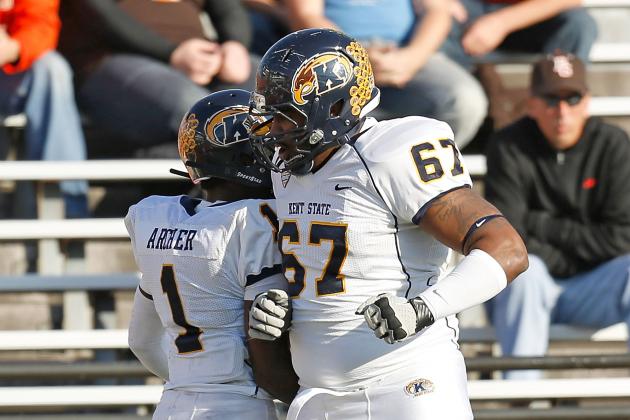 Kirk Irwin/Getty Images

Lost to Kentucky (2-9)

Kent State won its 10th game of the season this past Saturday, knocking off Bowling Green State on the road.
To put this relatively minor game in historical perspective, Kent State has never won 10 games in a single season before, much less come close to finding itself ranked in the BCS.
But looking back at the one blemish of the season for the Golden Flashes, we still have to snicker just a little bit.
Kentucky? Really?
It doesn't matter if you're Kent State or Kent Community College—losing to Kentucky is a bad loss.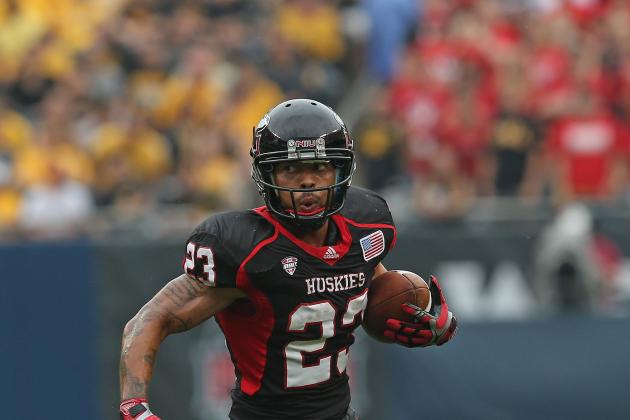 Jonathan Daniel/Getty Images

Lost to Iowa (4-7)

Similarly, we're not going to spend too much time delving into Northern Illinois and its season-opening loss to Iowa.
Northern Illinois is ranked in both the AP and coaches' polls this week, but weak computer rankings kept the Huskies out of the BCS rankings despite a No. 24 spot in the Harris poll.
So why does Northern Illinois get a bump ahead of Kent State on our best-loss power rankings? First, the loss was in Week 1. Second, it was by one point. Finally, it was against an AQ opponent—from a conference that automatically qualifies for a BCS bowl—that has more than two wins.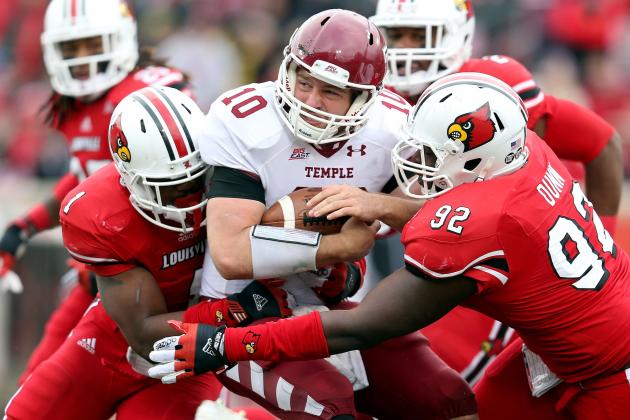 Andy Lyons/Getty Images

Lost to Syracuse (6-5)

Everything seemed set up perfectly for the No. 20 Cardinals of Louisville.
Then came perennial upset artist Syracuse.
The Cardinals came crashing down in the polls, as expected, and really haven't had a strong enough schedule to recover.
There is an upcoming game at No. 18 Rutgers on Nov. 29, but with a loss to Syracuse earlier this season, we have some serious doubts.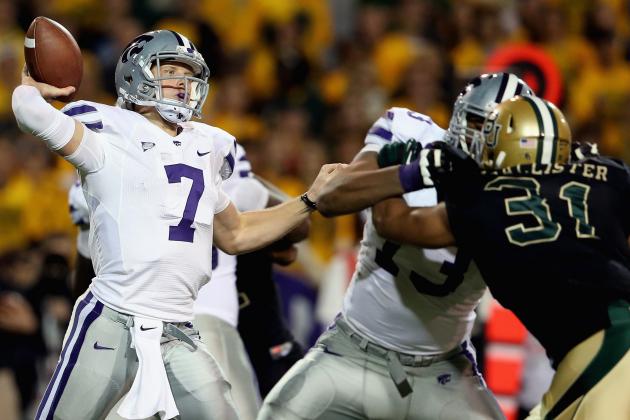 Ronald Martinez/Getty Images

Lost to Baylor (5-5)

Very few people saw this loss coming.
Collin Klein and the now-No. 6 Wildcats had climbed to the top of the college football mountain, earning the No. 1 spot in the BCS rankings, only to be completely humbled at the hands of a team that was at the time sub-.500.
How was this possible?
Interceptions, sloppy execution, a fired-up Baylor defense. There are plenty of reasons for the loss, but when the No. 1 team in the nation loses to a team in Week 12 that isn't even bowl eligible, we have to respond with a low spot on our one-loss power rankings.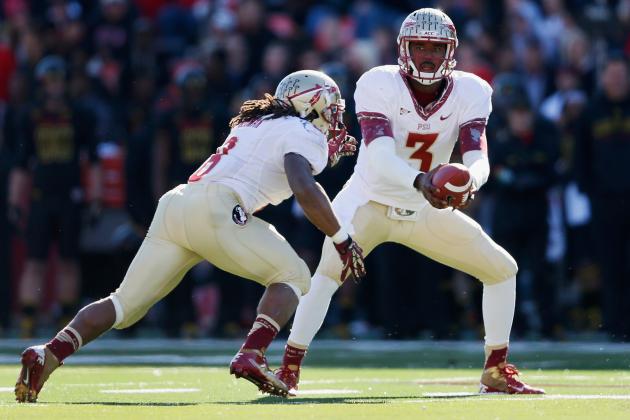 Rob Carr/Getty Images

Lost to NC State (6-5)

No. 10 Florida State may be the likely ACC champion this season, having already clinched the Atlantic division. The Seminoles are only waiting to find out which mediocre Coastal division team will stumble its way into the title game.
But with a pretty weak schedule this season, it's hard to believe the Seminoles have much of a shot at making it into the BCS top two by December.
Factor in their loss to barely bowl-eligible NC State, and it's easy to see why the Seminoles are ranked were they are on our list.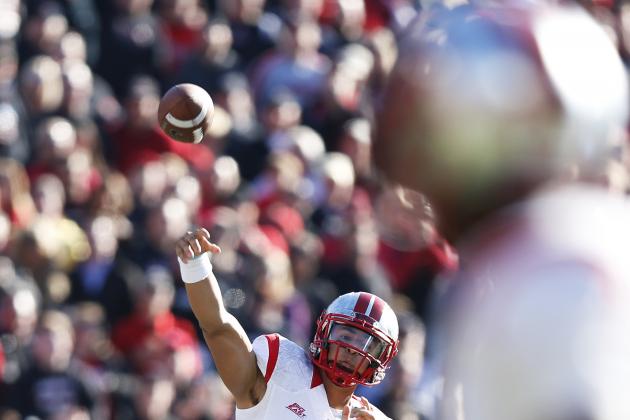 Joe Robbins/Getty Images

Lost to No. 23 Kent State (10-1)

Rutgers has to be kicking itself right about now.
Were it not for a rather surprising loss to No. 23 Kent State, the Scarlet Knights would be one of just two undefeated and eligible BCS AQ programs in the nation.
Instead, the Big East front-runner has an ugly loss to a MAC team on its record.
But when it comes to the MAC, this might very well be the best version of MAC football we've ever seen, with five teams sporting three or fewer losses on the year and two one-loss teams.
The MAC also has some impressive wins against AQ opponents this season.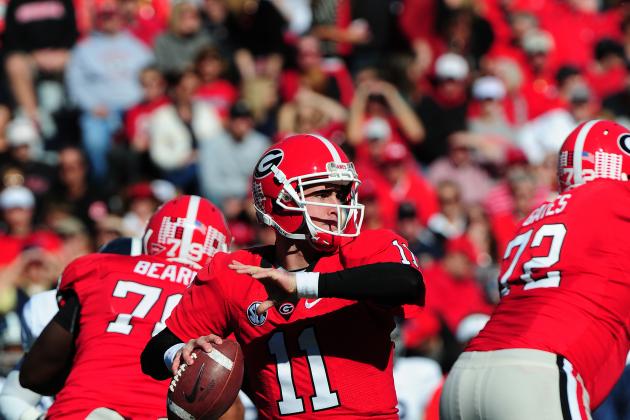 Scott Cunningham/Getty Images

Lost to No. 12 South Carolina (9-2)

It's kind of funny to think that just over a year ago, people were all to eager to put Georgia coach Mark Richt on the hot seat.
Richt wasn't laughing, and he's getting some sweet revenge against all the naysayers now, winning the 2012 SEC East division crown.
No. 3 Georgia's lone loss thus far has been to a team that was also once in the hunt for a conference title and national championship run of its own: South Carolina.
The Gamecocks have posted a couple of solid losses (if you can call them that) to Florida and LSU, both teams that are still in the Top 10.
In our mind, though, that puts South Carolina firmly in the second tier of programs in the SEC—meaning Georgia lost to a second-tier team.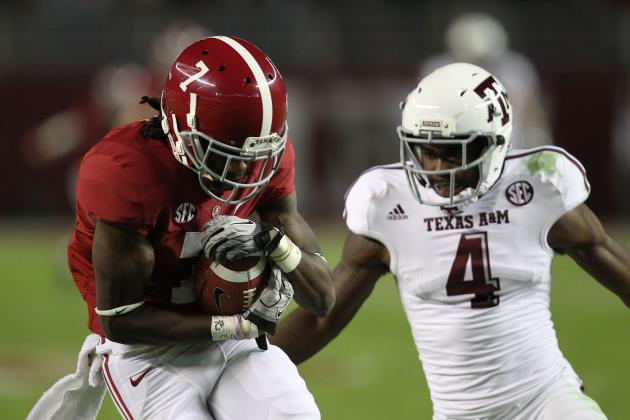 Mike Zarrilli/Getty Images

Lost to No. 9 Texas A&M (9-2)

Before the hate mail comes crashing down, we feel it necessary to remind everyone that our point here was to rank teams based on the "quality" of the lone loss.
From that perspective, the No. 2 Crimson Tide can't measure up against some other opponents that have a single loss to one-loss teams ranked higher than two-loss Texas A&M.
That being said, we're going to give 'Bama its due, because Texas A&M has proven itself to be perhaps the strongest of the SEC's "second tier" and may soon shed that title altogether in a potential 2013 race to the SEC championship game.
Streeter Lecka/Getty Images

Lost to No. 10 Florida State (10-1)

Funny enough, No. 11 Clemson seems to be lost in the shuffle when it comes to national championship talk.
The Tigers lost early (which is always better than losing late) to Florida State, which will keep Clemson out of the ACC championship game.
But Florida State is 10-1, so shouldn't Clemson get a healthy boost in this particular power ranking?
Well, given the weakness of the ACC this season, evidenced by the one team that managed to beat Florida State this season, we're going to have to keep Clemson pretty low.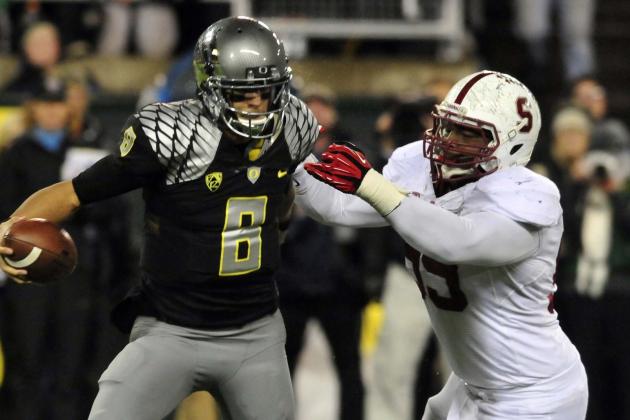 Steve Dykes/Getty Images

Lost to No. 8 Stanford (9-2)

Before SEC fans get too giddy over Oregon's loss to Stanford, keep something in mind: Oregon is still undefeated in regulation this season.
No SEC team can say that.
And despite the loss looking a little more hideous than some of the others on the surface, we can't ignore the fact that the No. 5 Ducks lost to a very good (and probably underrated at the time) No. 8 Cardinal by a field goal in overtime.
A Cardinal team that incidentally controls its own path to the Rose Bowl game at this point.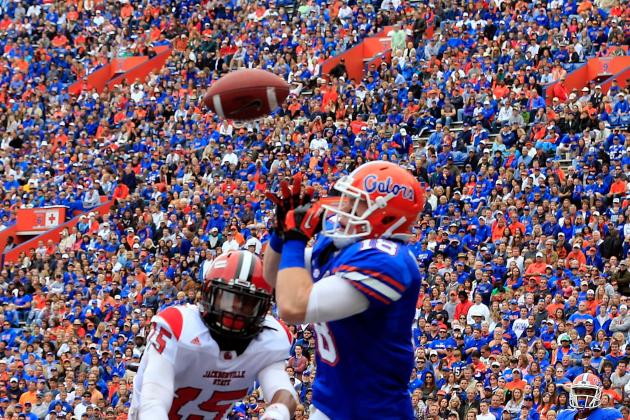 Sam Greenwood/Getty Images

Lost to No. 3 Georgia (10-1)
Florida fans might long remember the 2012 season as the year that might have been.
But before you go writing off the No. 4 Gators' chances of winning a national title this season, just keep in mind Alabama and 2011.
It's entirely possible Florida could back its way into the BCS title game, albeit with a ton of help from the USC Trojans and their arch-nemesis Georgia.
If Georgia manages to win the SEC title this season, it makes Florida's loss to the Bulldogs look pretty darn decent.
And we all know how the pollsters love the SEC.
For our purposes, it's hard to disagree on this particular list. Losing to a 10-1 potential SEC championship team is about as good of a loss as you can get these days—which is why the Florida Gators get the top spot on our power ranking of the one-loss teams with the "best loss."