Ranking College Football's Ranked One-Loss Teams by Strength of Schedule
Christian Petersen/Getty Images

The college football world was turned upside down with many upsets taking place last weekend, opening up endless possibilities for BCS bowls and the national championship picture. Just when you think you have everything figured out, both the No. 1 and No. 2 teams in the country lose on the same day.
The latest BCS rankings look much different than they did a week ago and things could get even crazier if a couple more underdogs find a way to win in the next coming weeks. There are currently 10 teams in the Top 25 that have only lost one game and most of these squads are fighting for position to reach a big-time bowl game in the month of January.
At this point in the year, strength of schedule comes into play, as pollsters look at your overall resume and see if you are truly worthy of participating in one of the prestigious bowl games.
Here are all of the one-loss teams in the current BCS rankings in order of strength of schedule.
Begin Slideshow

»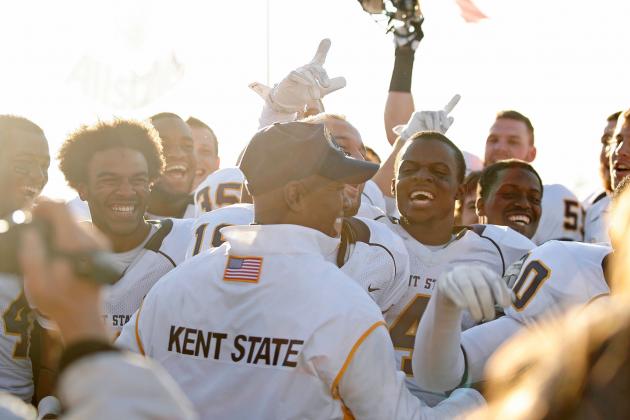 Kirk Irwin/Getty Images

Current BCS Ranking: No. 23
One Game That Tripped Them Up: At Kentucky
There is a reason it took Kent State this long to enter the BCS rankings for the first time all season. That reason would be that the Golden Flashes haven't played anybody all year. They have only faced one ranked team, and that was a road trip to play a mighty Rutgers team.
Other games on Kent State's schedule includes Eastern Michigan, Western Michigan, Akron and a bunch of other MAC teams that won't participate in a bowl game this season. It's good to see a new team in the polls for a change, but this is by far the easiest schedule of one-loss teams in the BCS rankings.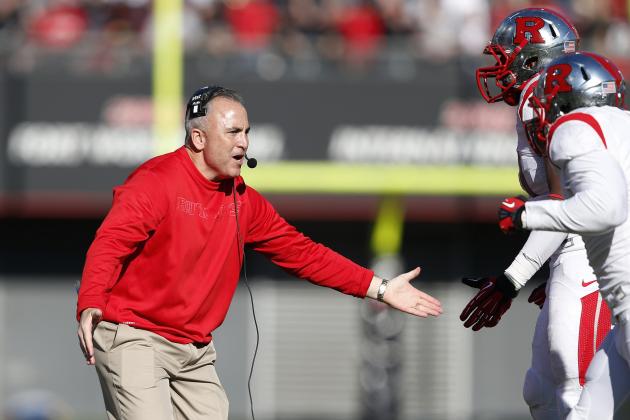 Joe Robbins/Getty Images

Current BCS Ranking: No. 18
One Game That Tripped Them Up: Vs. Kent State
Rutgers is one of the better defensive teams in the country, allowing less than two touchdowns per game on average. But when you spend your entire schedule playing teams such as Howard, Army, Temple and basketball programs in the Big East, it tends to make things a little easier.
Rutgers did have to travel to Arkansas this season, but with the way the Razorbacks have played, that really isn't saying much. Despite the Scarlet Knights having a solid rank in the BCS poll, this is a team that has yet to play a ranked squad all season long.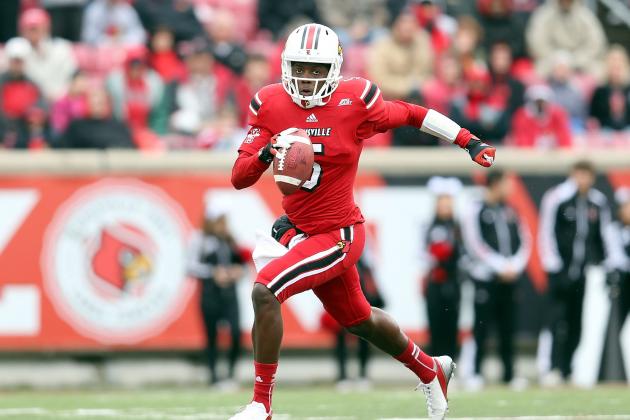 Andy Lyons/Getty Images

Current BCS Ranking: No. 20
One Game That Tripped Them Up: At Syracuse
Everything on the Rutgers slide also applies to Louisville.
Syracuse, Connecticut, Pittsburgh, Kentucky and North Carolina look terrific on a basketball schedule, but not so much when it comes to the sport of football. And much like Rutgers, Louisville has also not run into a ranked team all season long, which really doesn't help matters.
Although, despite both top Big East teams having a weak schedule, the winner of the matchup between Louisville and Rutgers will earn a trip to a BCS bowl.
Sometimes a weak schedule can pay off after all.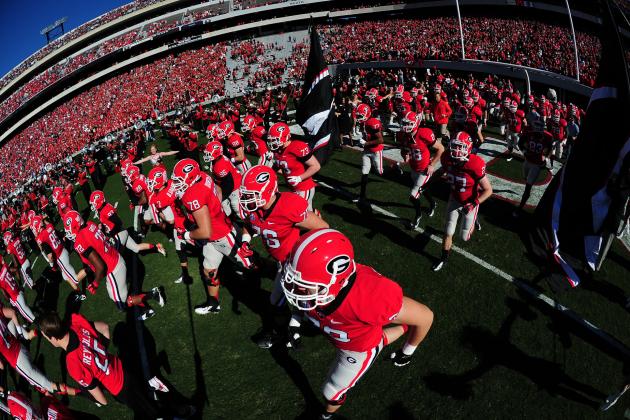 Scott Cunningham/Getty Images

Current BCS Ranking: No. 3
One Game That Tripped Them Up: At South Carolina
One of the main excuses from SEC homers is that every team in their conference has a difficult schedule with which few teams could compete. Well, that hasn't exactly been the case for the Georgia Bulldogs this season.
Georgia was able to avoid all of the SEC West powerhouses and only had one difficult road game all season (South Carolina). The Bulldogs have only played two ranked teams all year, and despite struggling on defense at times, they have been able to take advantage of the poor schedule and cruise to a successful season.
It will be interesting to see how this team fares against Alabama in the SEC Championship Game.
Streeter Lecka/Getty Images

Current BCS Ranking: No. 11
One Game That Tripped Them Up: At Florida State
Before the season started, it appeared that Clemson was going to have a tougher schedule than it looks at the moment. However, teams such as Auburn, Georgia Tech and Virginia Tech all failed to live up to expectations.
A road trip to Florida State and an end-of-the-season matchup against South Carolina are by far the toughest games on the Tigers schedule. Other than those two contests, you can really laugh at the rest of the schedule, as the ACC is having a down year.
Because of the cupcake schedule, the Tigers really aren't getting the credit they deserve in the polls.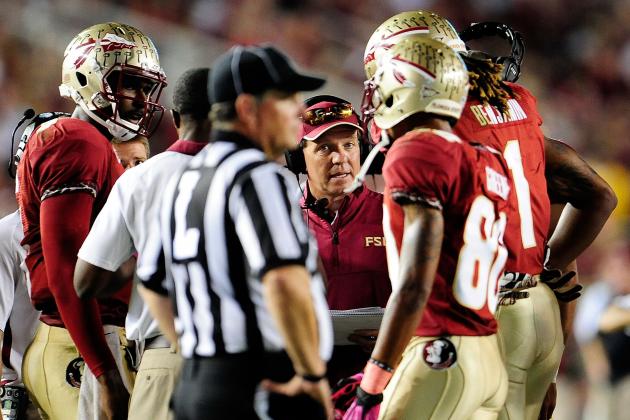 Stacy Revere/Getty Images

Current BCS Ranking: No. 10
One Game That Tripped Them Up: At North Carolina State
Besides the home game against Clemson, name one tough opponent Florida State has played this year. Because of the ACC looking like one of the worst conferences in college football this season, the Seminoles really haven't been able to improve in the rankings due to the lack of strength of schedule.
This weekend's rivalry game against Florida will count for something, but it won't be nearly enough to put this team in the national title conversation. If only Florida State did not choke against the Wolfpack, the top of the rankings would be looking a little different right about now.
Matthew Stockman/Getty Images

Current BCS Ranking: No. 2
One Game That Tripped Them Up: Vs. Texas A&M
Alabama looked like it was going to have many tough matchups this season, but Michigan, Arkansas and even Tennessee failed to show up to the party. Due to teams not being as good as originally thought, the schedule for the Crimson Tide looks powerless for the No. 2 team in the country.
Still, traveling to Death Valley to play the LSU Tigers is as tough as it gets. It is also good enough to put Alabama's schedule above many of the teams on this list, as a victory in that stadium should count for bonus points.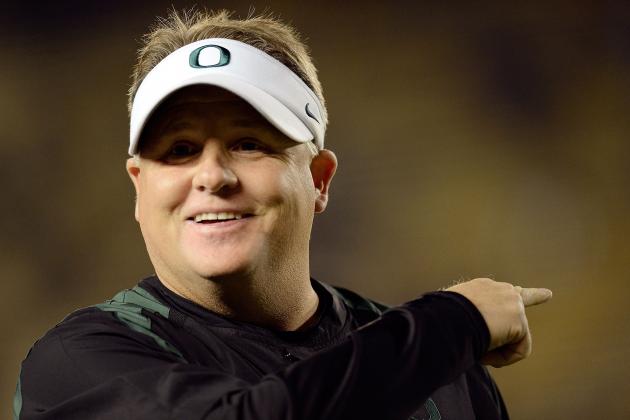 Thearon W. Henderson/Getty Images

Current BCS Ranking: No. 5
One Game That Tripped Them Up: Vs. Stanford
The Pac-12 has become the surprise conference this year and the Oregon Ducks have benefited because of it. The Ducks have wins over three ranked teams and will play a total of five before this season is over (not including a possible Pac-12 Championship).
Oregon may make it seem like there isn't much competition in this conference because of its high-flying offense, but there is some talent in the Pac-12 and it should only improve over the next few years. A road game against a ranked Oregon State club will be the next test for this program.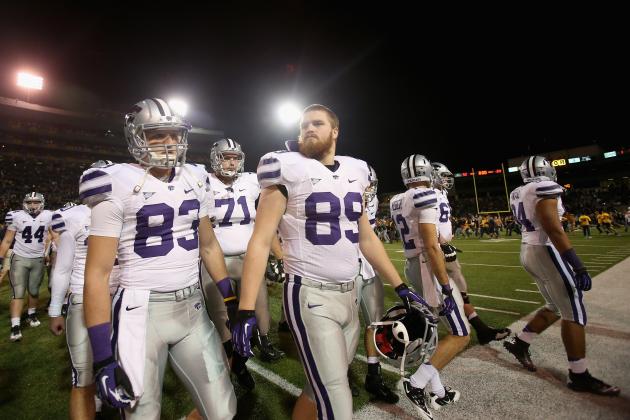 Ronald Martinez/Getty Images

Current BCS Ranking: No. 6
One Game That Tripped Them Up: At Baylor
Much like last season, the Big 12 has shown to be arguably the second deepest conference in college football next to the SEC. There are currently three ranked teams in the Big 12 besides Kansas State, and the Wildcats will have played all of them by next Saturday.
That doesn't include taking a trip to Morgantown to play a ranked West Virginia team and beating up on a ranked Texas Tech at the time.
There is a good chance that nine of the 10 teams in the Big 12 will be eligible for a bowl game this season. It really doesn't get much more difficult than that if we are breaking down a schedule.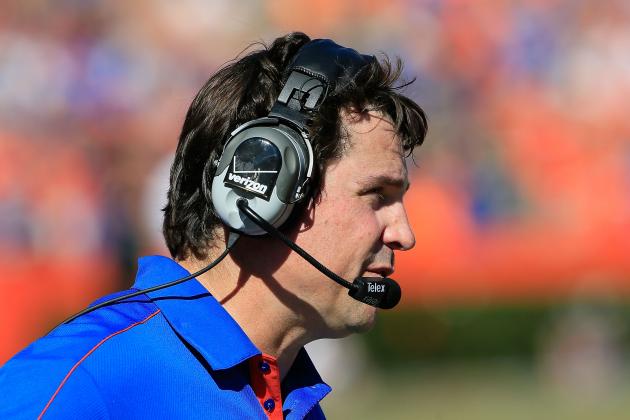 Sam Greenwood/Getty Images

Current BCS Ranking: No. 4
One Game That Tripped Them Up: Vs. Georgia (In Jacksonville, Fla.)
Florida isn't in the Top Five because of its play, considering the Gators have struggled to knock off a few mediocre teams. The Gators are this high in the polls because the computers love them based off of who they have played.
The Gators beat Texas A&M in College Station, handed LSU its first loss of the year and South Carolina went down to Will Muschamp and company as well.
This also doesn't include taking a trip to Florida State this weekend to play the No. 10-ranked Florida State Seminoles.
Because Florida is second in the country in the computer rankings, it still has an outside shot to appear in the BCS National Championship Game.