Top College Football Recruits Knocking on Top 10 Status at Their Positions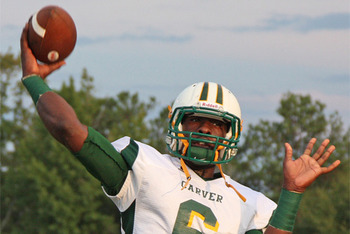 247Sports.com
Many recruits feel they are one of the 10 best players at their position nationally. There are many lists and rankings out there for recruits and recruiting fans to check out. Being in the top 10 at your position is an elite honor that not many recruits can boast about, and not many fans can gloat about their favorite school signing.
In this piece, I'm going to give you the top recruits in the 2013 recruiting class who are knocking on top 10 status at their respective positions. These players are making a case as to why they should be talked about as the elite prospects at their positions in this year's class.
Let's get right to it.
CB: Dashon Hunt
247Sports.com
Hunt isn't the biggest CB around at just 5'9", 175 pounds, but he just may have the most heart and fire of any CB in the country.
He's a feisty and physical defensive perimeter player that will get after bigger receivers. He shows good short-area quickness, mirror ability, loose hips and isn't afraid to play big and jam WR's at the line.
He's a CB that I would love to have on my team.
S: Jayme Thompson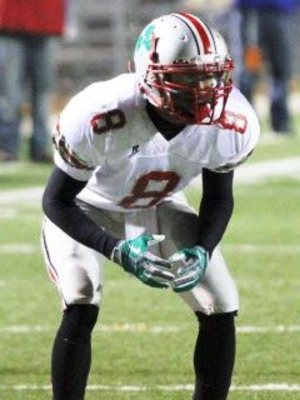 247Sports.com
Thompson is a 6'2', 185 pound safety from Ohio that is scheduled to be a Buckeye. He's a tall, built athlete with great athleticism on the back end but plays his best squeezing to ball carriers.
Thompson has fantastic play speed, showing a terrific burst to the football when he locates it. He shows solid hands and has good instincts in zone coverage.
He can play both FS and SS, but I think he fits best as a SS.
LB: Tim Kimbrough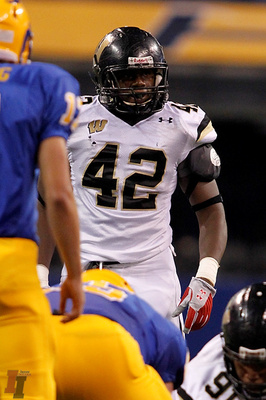 247Sports.com
At 6'0", 220 pounds Kimbrough is from Indiana and committed to Georgia. He has excellent instincts, quickly reads run plays, diagnoses keys and is decisive to attack the line of scrimmage.
Kimbrough rarely gets held up in traffic and shows great point of attack strength. He's strong in run alleys and has good wrap tackling power.
He's a LB that plays with good range and shows the potential to be a productive pass defender in zone coverages.
DT: Keith Bryant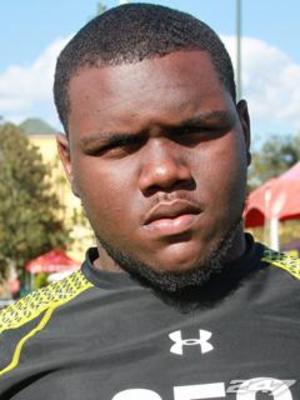 247Sports.com
From Florida, Bryant is a 6'2" DT that weighs just over 290 pounds. He has great snap quickness and surges into an offensive front with force, strength and power.
Bryant can get up under a blocker's pads and stack 'em up with ease, showing good block reading ability. He also has the burst to shoot gaps and play in the offense's backfield. He's a bull rush type of pass rusher from the interior and is a great DT prospect.
DE: Tashawn Bower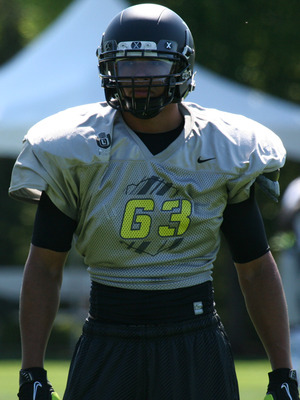 247Sports.com
Bower stands 6'5", 241 pounds and is out of New Jersey. He's committed to Auburn but don't rule out Rutgers just yet. With his terrific upper body strength, Bower can set edges in his sleep.
At the snap, he strikes a blocker, jolts them at the point of attack and holds them up. This is when he reads the play then uses his strength to shed his opponent and clean himself up to make the tackle.
Bower has a solid first step as a pass rusher and shows the ability to convert speed to power as his main pass rush move.
OL: Joas Aguilar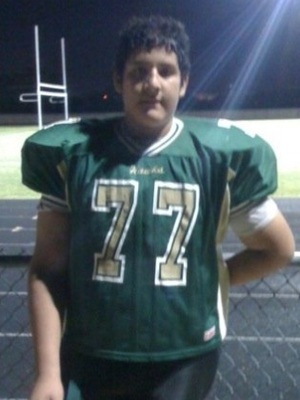 247Sports.com
A 6'5', 285 pound road grader from Texas, Aguilar can get it done as a run blocker. He shows good snap quickness to jump on top of defensive linemen, great point of attack strength, hip-roll and leg drive to move opponents off their marks.
Aguilar is a finisher and looks to maul as a blocker. Even as a pass protector he will fight in a phone booth and will finish if the rusher shows any type of slip-up.
He's headed to Texas A&M.
TE: Greg Taboada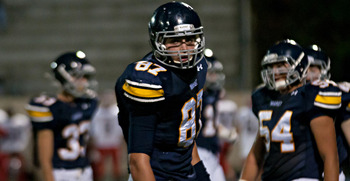 247Sports.com
It appears TE is where Taboada will be playing, at least initially, at Stanford so I need to add him to my top 10 T board. The 6'4", 240 pound Peach State prospect is an excellent athlete that has the skill set to be a great seam player.
Taboada just needs reps but shows the length, release quickness, speed, ball skills and RAC ability to heavily factor in a team's offensive passing game.
RB: David Williams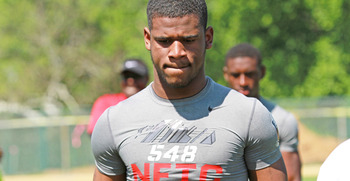 247Sports.com
Williams is from Philadelphia and stands 6'1", 192 pounds. He looks like a WR at first glance but has the tools to be a great RB at the collegiate level.
A sudden and explosive athlete, Williams can take a handoff, survey the field and jump cut to holes playside or backside. He has excellent quickness to and through holes and can get to the second level in a flash.
Williams has great speed and is a top notch home run threat.
WR: Richard Benjamin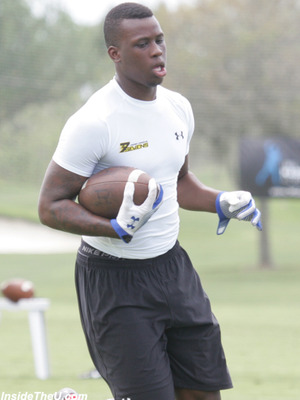 247Sports.com
Benjamin is a Florida native and is an underrated WR prospect. The speedster is 5'11" and weighs 194 pounds, while displaying great all around tools to succeed.
Competitive and quick, this guy has great wiggle in his release. Benjamin can elude quick jams on the line, maintain his route leverage and discipline, avoid traffic and detach from coverage at junction points.
Benjamin has very good hands, and he is willing to go over the middle. With his speed and competitiveness, he can play at the short, intermediate and deep levels of the defense.
QB: Jeremy Johnson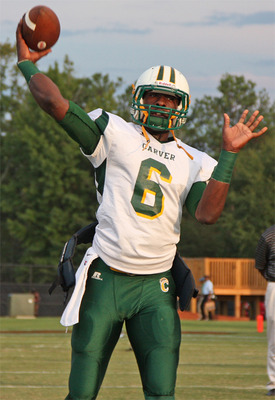 247Sports.com
Johnson is a big 6'5", 215 pound QB prospect from Alabama that is committed to Auburn. His size is impressive on the hoof, and it allows him to easily see over the rush and dictate throwing lanes.
Johnson has a big time arm and can attack outside the numbers and deep downfield. His footwork needs improvement and that will lead to better consistent ball placement.
This is a QB that is not afraid to go through his progressions and reads. If Johnson doesn't like something he'll move on to his next option and use his arm strength to fire the ball to his decided target.
Edwin Weathersby is the College Football Recruiting Analyst for Bleacher Report. He has worked in scouting/player personnel departments for three professional football teams, including the New York Giants, Cleveland Browns and the Las Vegas Gladiators of the Arena League. He spent a year evaluating prep prospects and writing specific recruiting and scouting content articles for Student Sports Football (formerly ESPN Rise-HS). A syndicated scout and writer, he's also contributed to WeAreSC.com, GatorBait.net and Diamonds in the Rough Inc., a College Football and NFL Draft magazine.
Keep Reading